These 45 Whole30 pork recipes include ideas for breakfast, main meals for dinner or meal prep, along with soups and stews. While they're Whole30, they're also all great options for Paleo, gluten-free, dairy-free or just real food! There are a lot of recipes for bacon, pork shoulder and ground pork, all which can be pretty easily found in local groceries stores.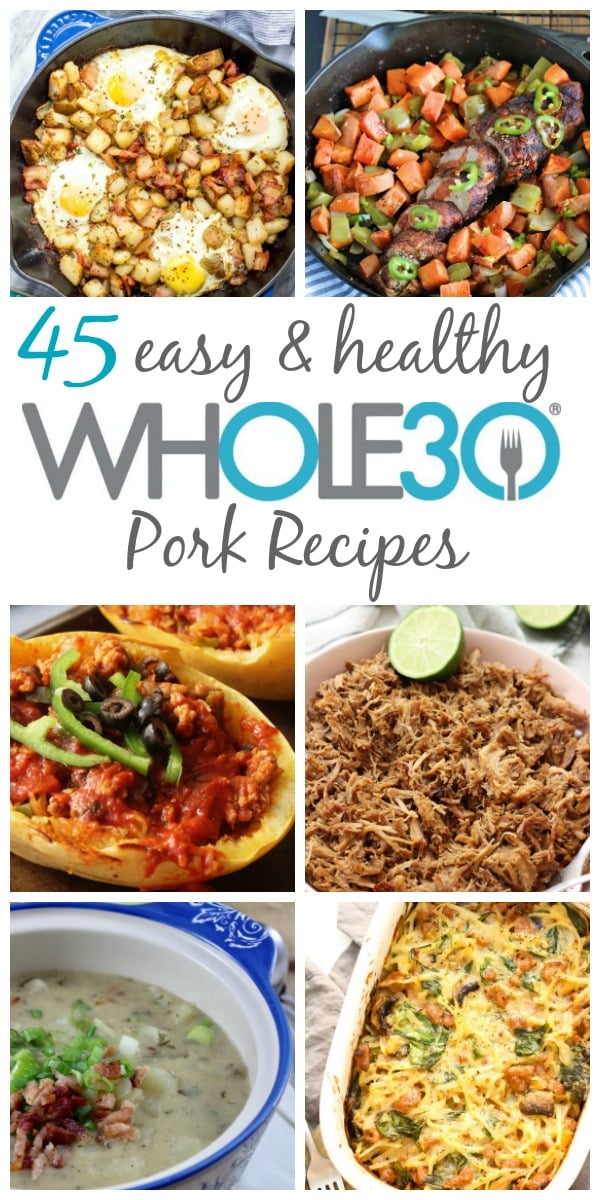 Bacon however can be a bit tricky to find no sugar added bacon, but it's become increasingly easier with options at Target and Walmart now. For sausage, you can check out my list of where to find Whole30 compliant sausage and all of the compliant brands!
Using pork in my meal plan or while meal prepping is something I enjoy rotating in because it's a nice break from chicken. It's really common to just get bored of your food while doing a Whole30, and that can often stem from eating the same things over and over. For a lot of us, that can be defaulting to chicken. With these recipes, you're sure to find something the whole family will love that will be a tasty change of pace!
Other Great Whole30 Recipes:
40 Whole30 Instant Pot Recipes
40 Whole30 One Skillet Recipes
Breakfast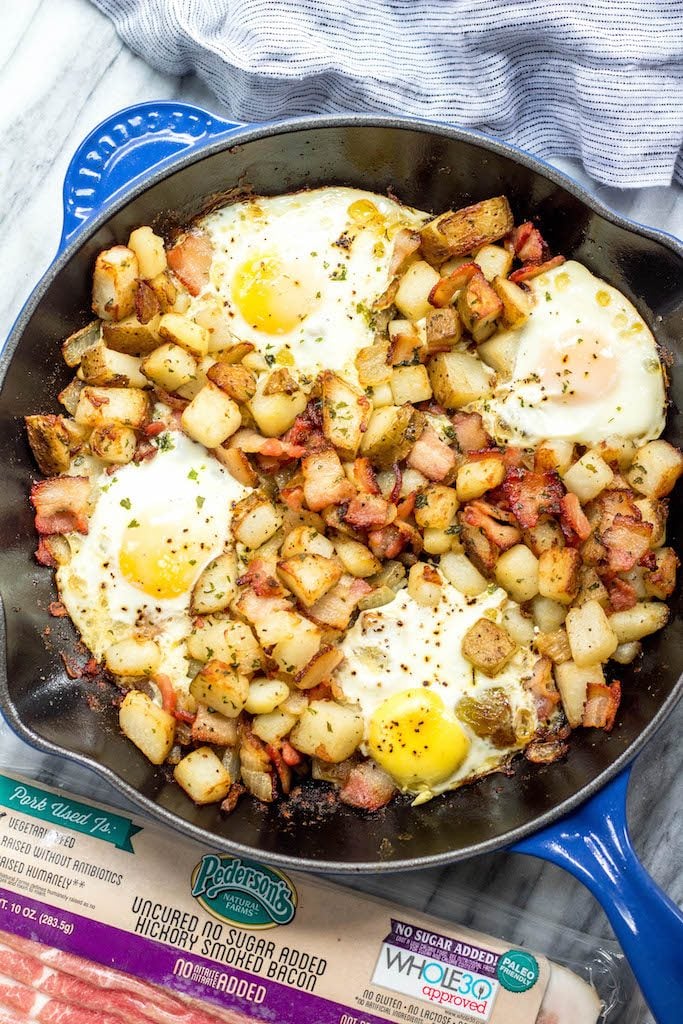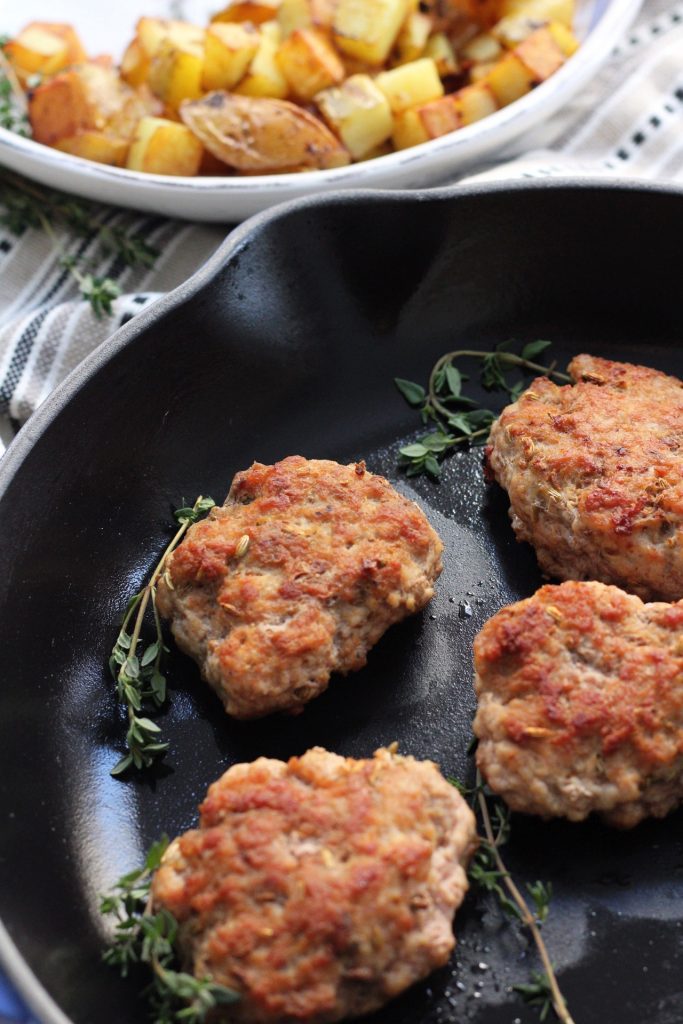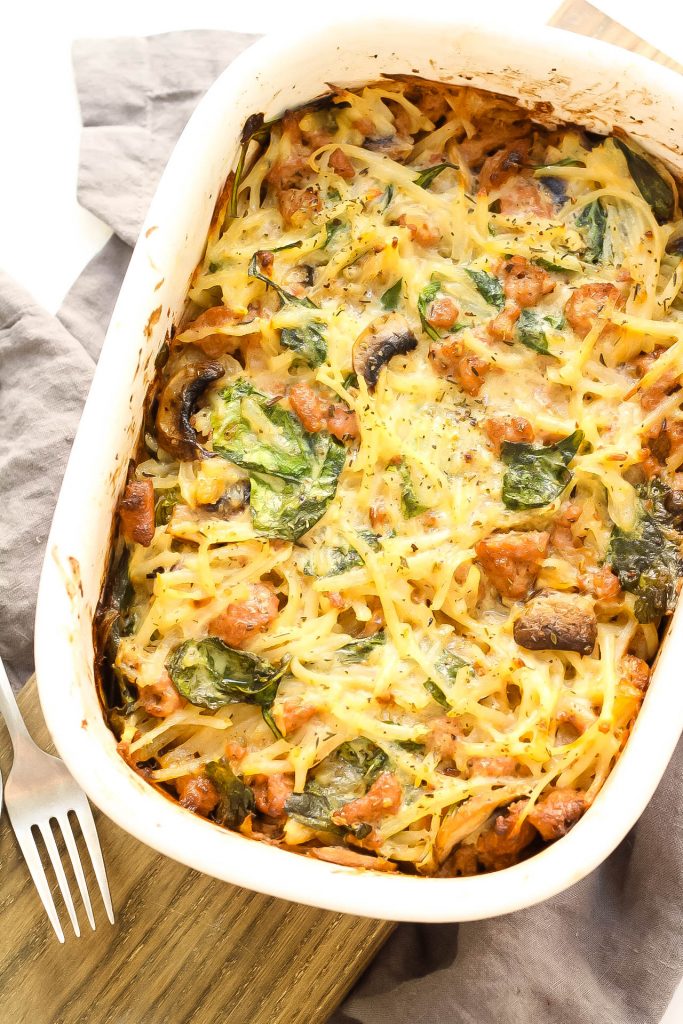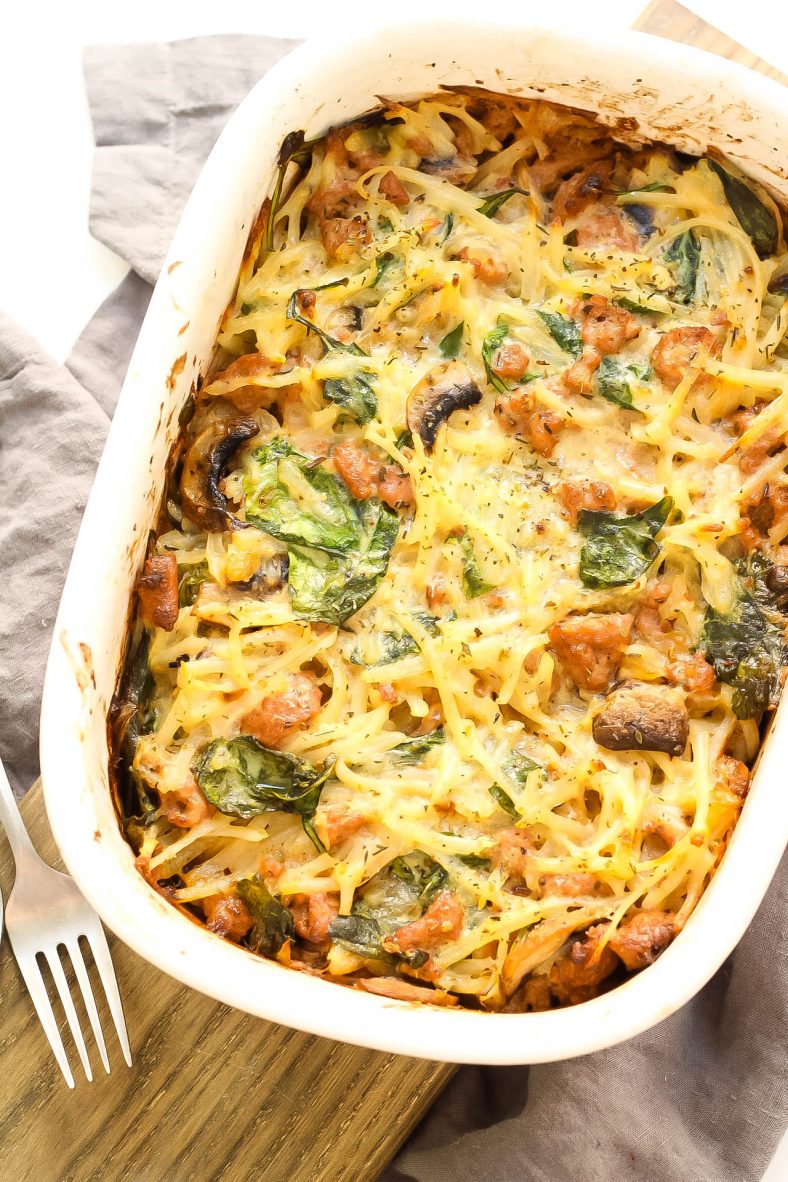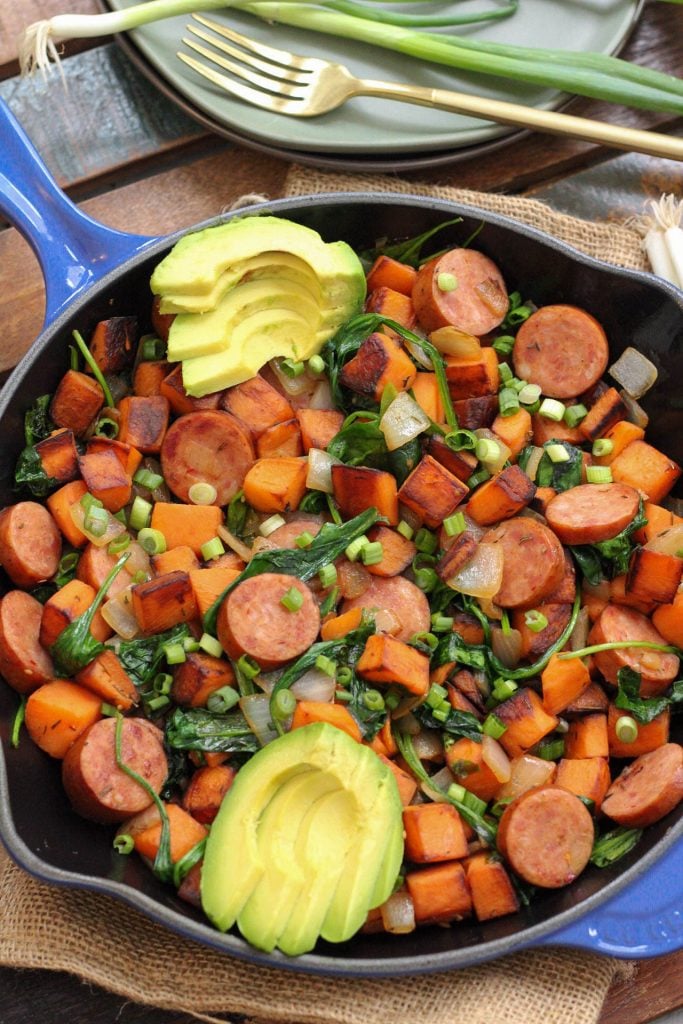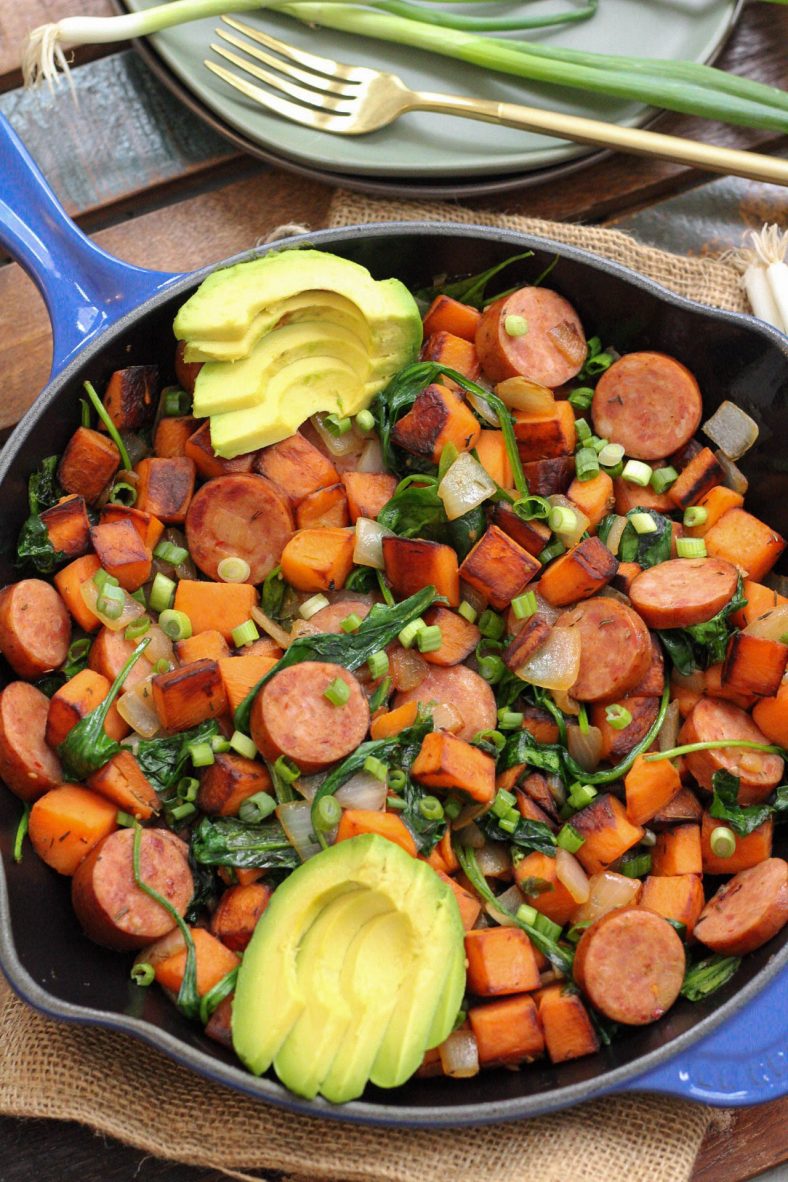 Main Dishes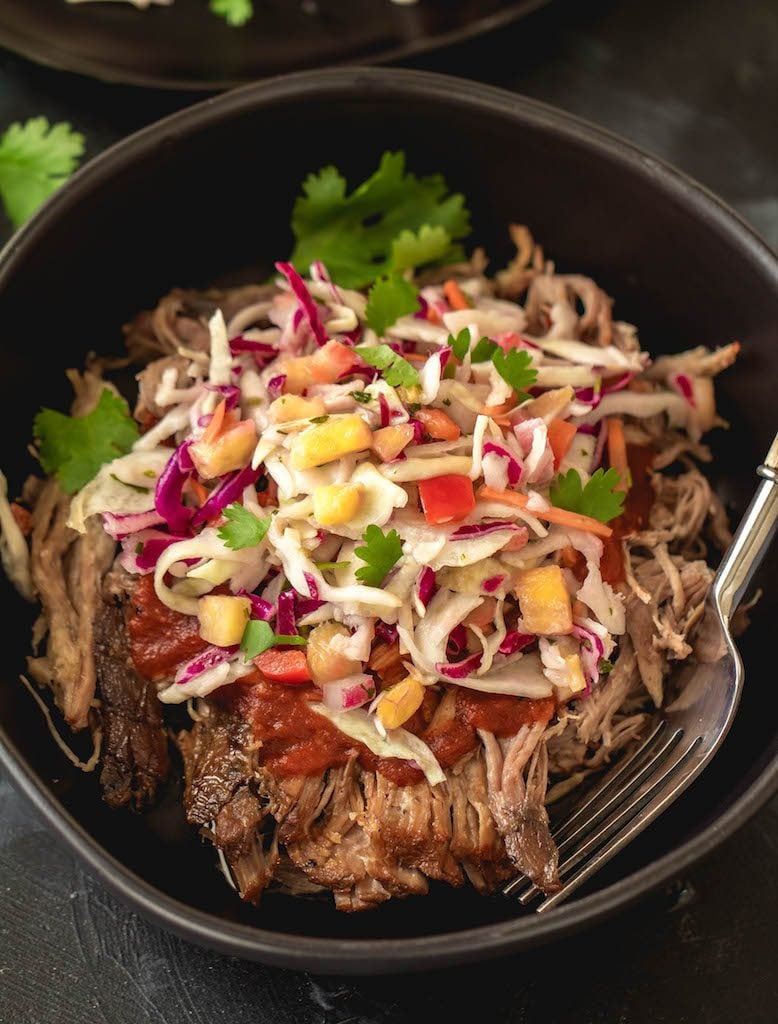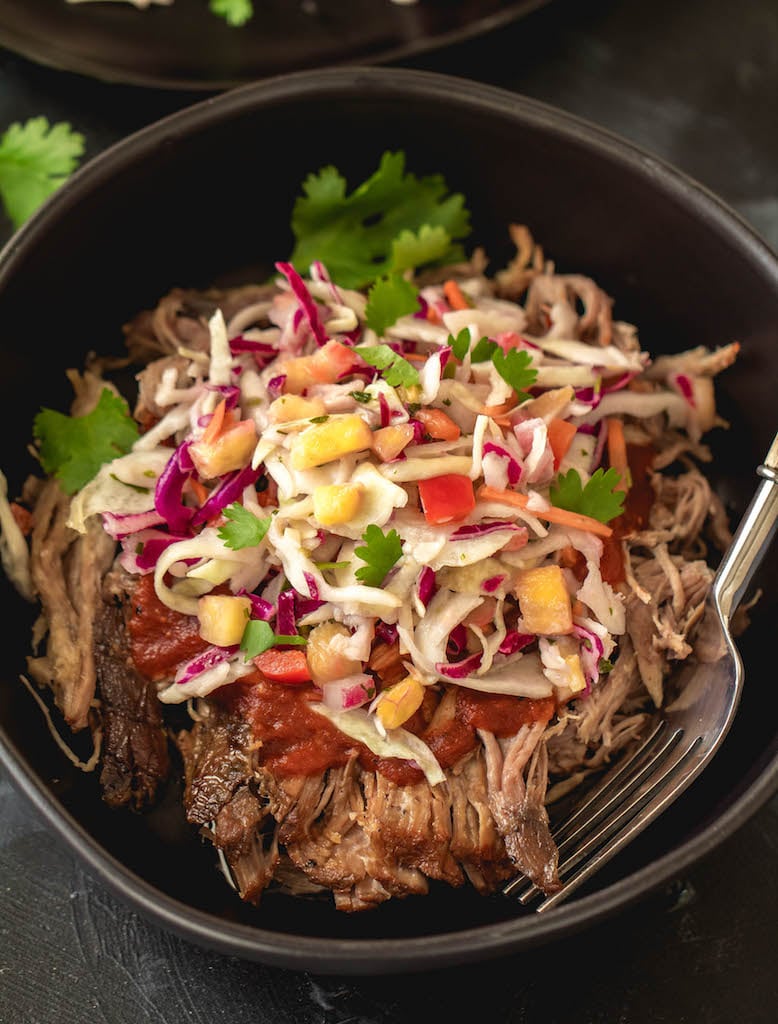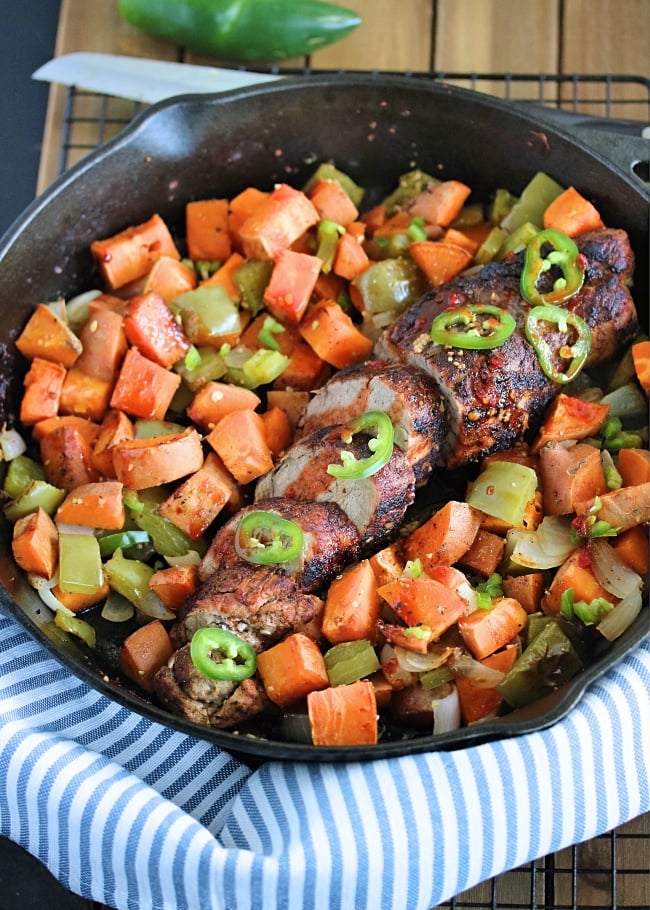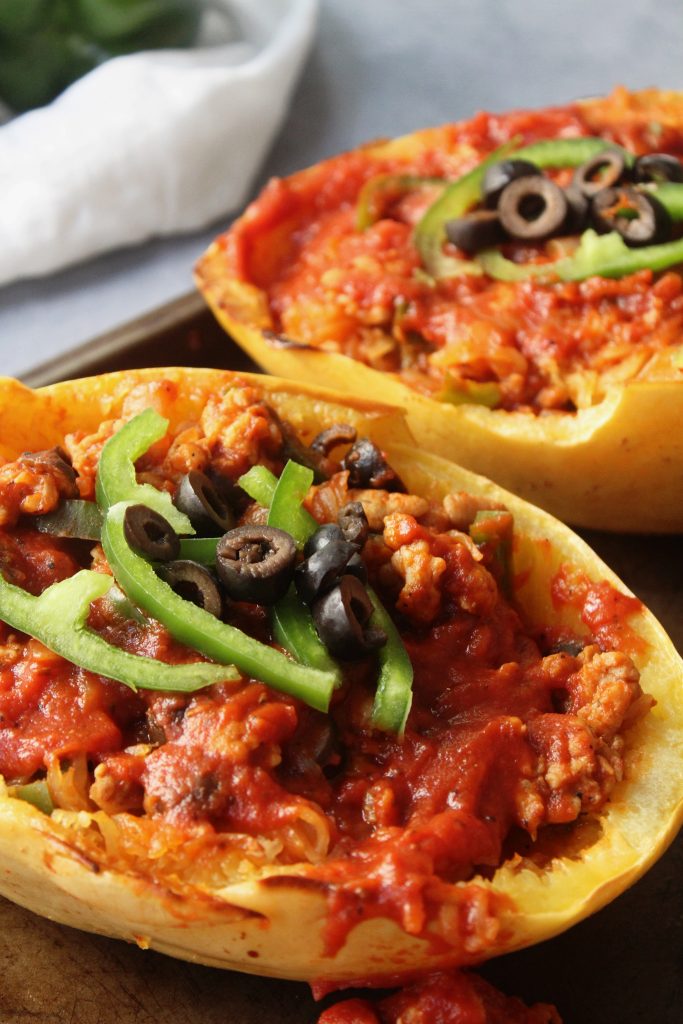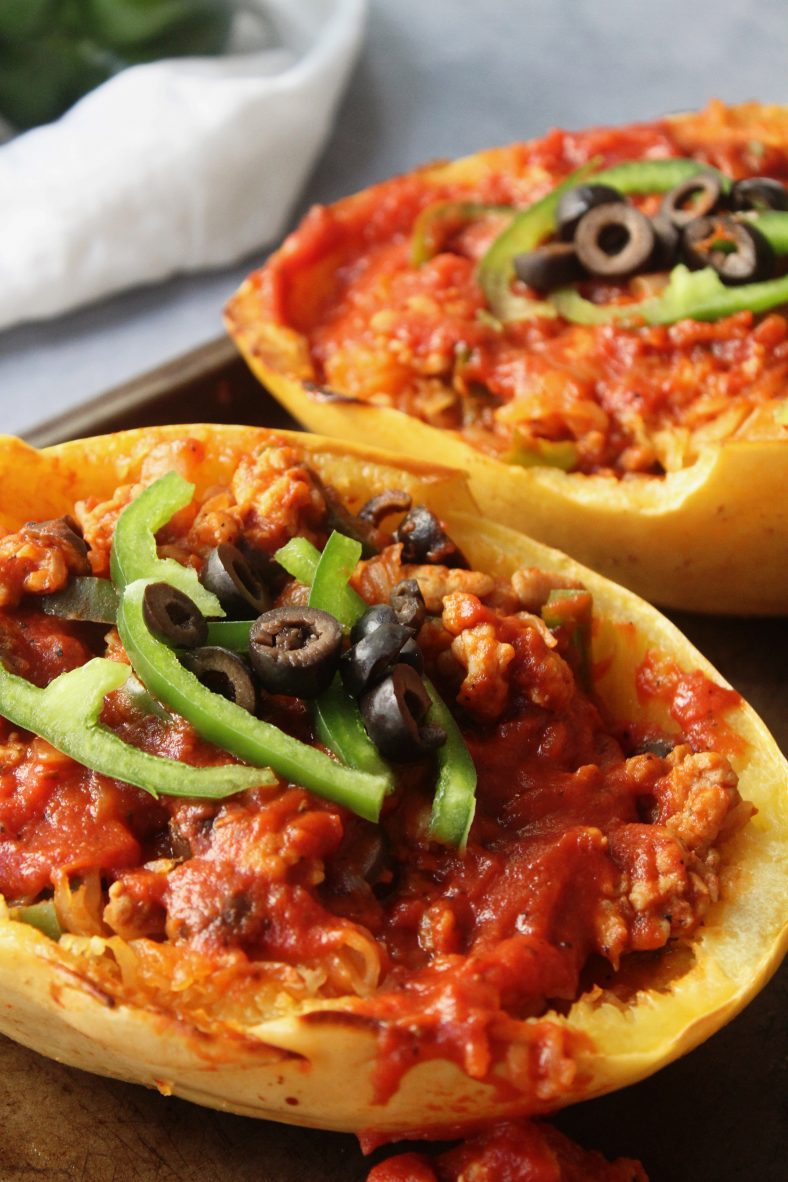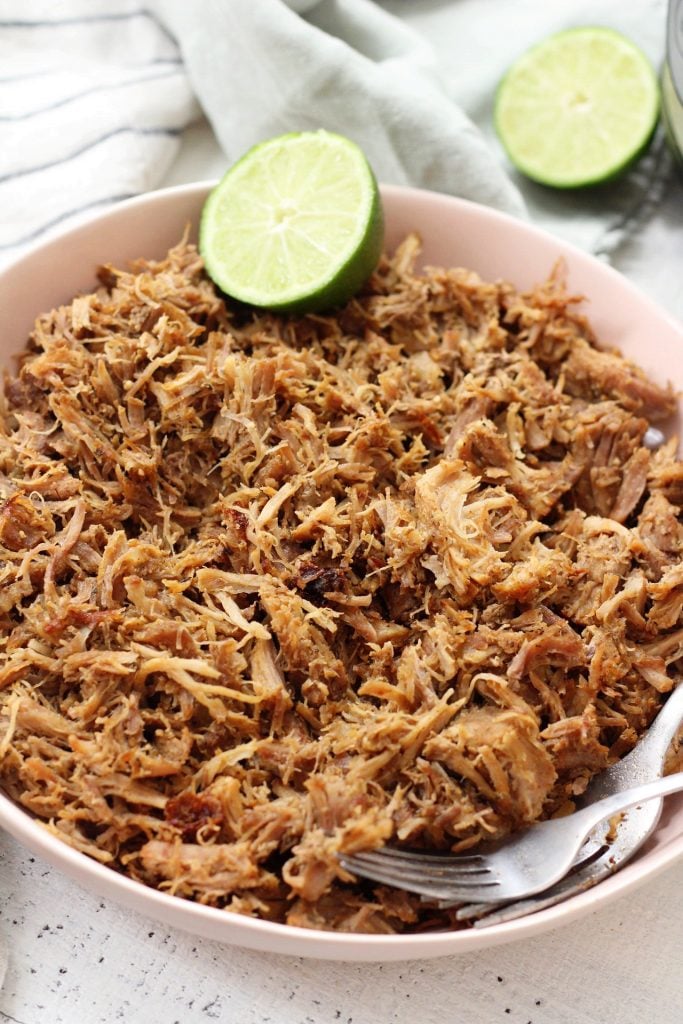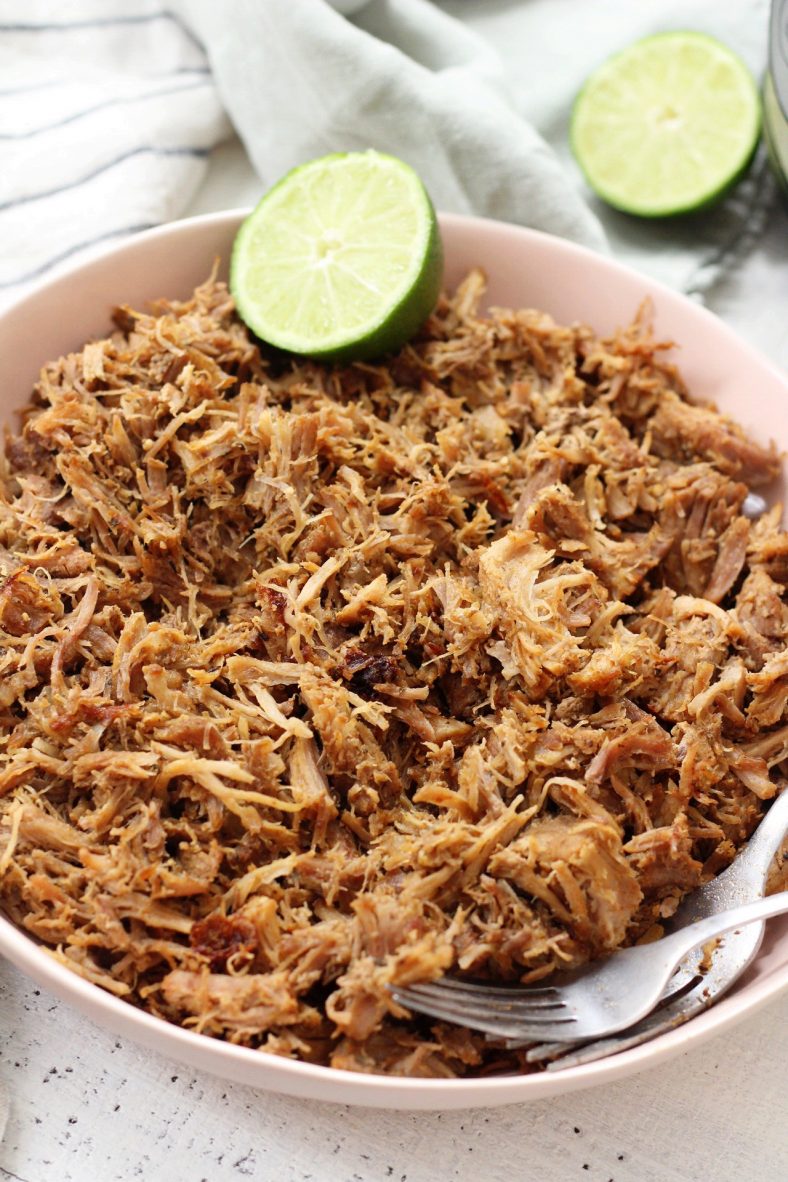 Soups & Stews