This classic and simple Paleo and Whole30 ham recipe will be bringing your family together each time you make it. The Whole30 leftover ham will just be a bonus! Being the holidays are approaching I wanted to share my favorite (easy) way to make a beautiful Whole30 holiday ham for your dining room table. A lot of people correlate ham with pineapple, and while I love that option, when I think of a holiday ham, I want savory, not super-duper fruity.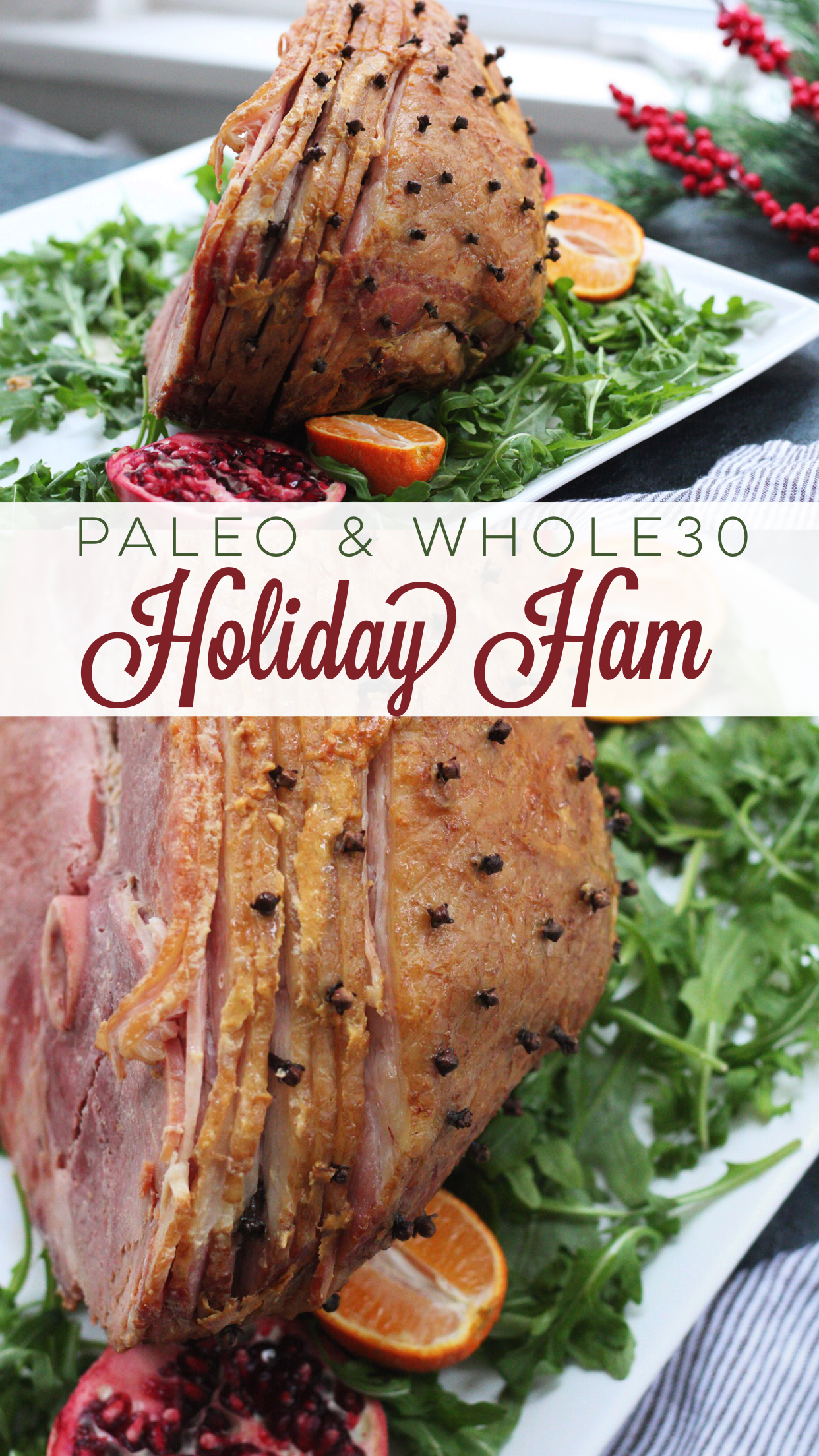 This Paleo ham recipe post is sponsored by Pederson's Farms. I'm happy to work with a company I love, use and believe in so much! Thanks for your support here on the blog and your support for Pederson's Farms!
The holiday meals at my house always focus on the main event. AKA, the ham. I always look forward to the side dishes, but it's the ham that's at the center of the table that I want the most. When I was little I always assumed it took hours for my grandma to make, but now that I'm making my own holiday ham, I know it doesn't have to be something you slave over all day.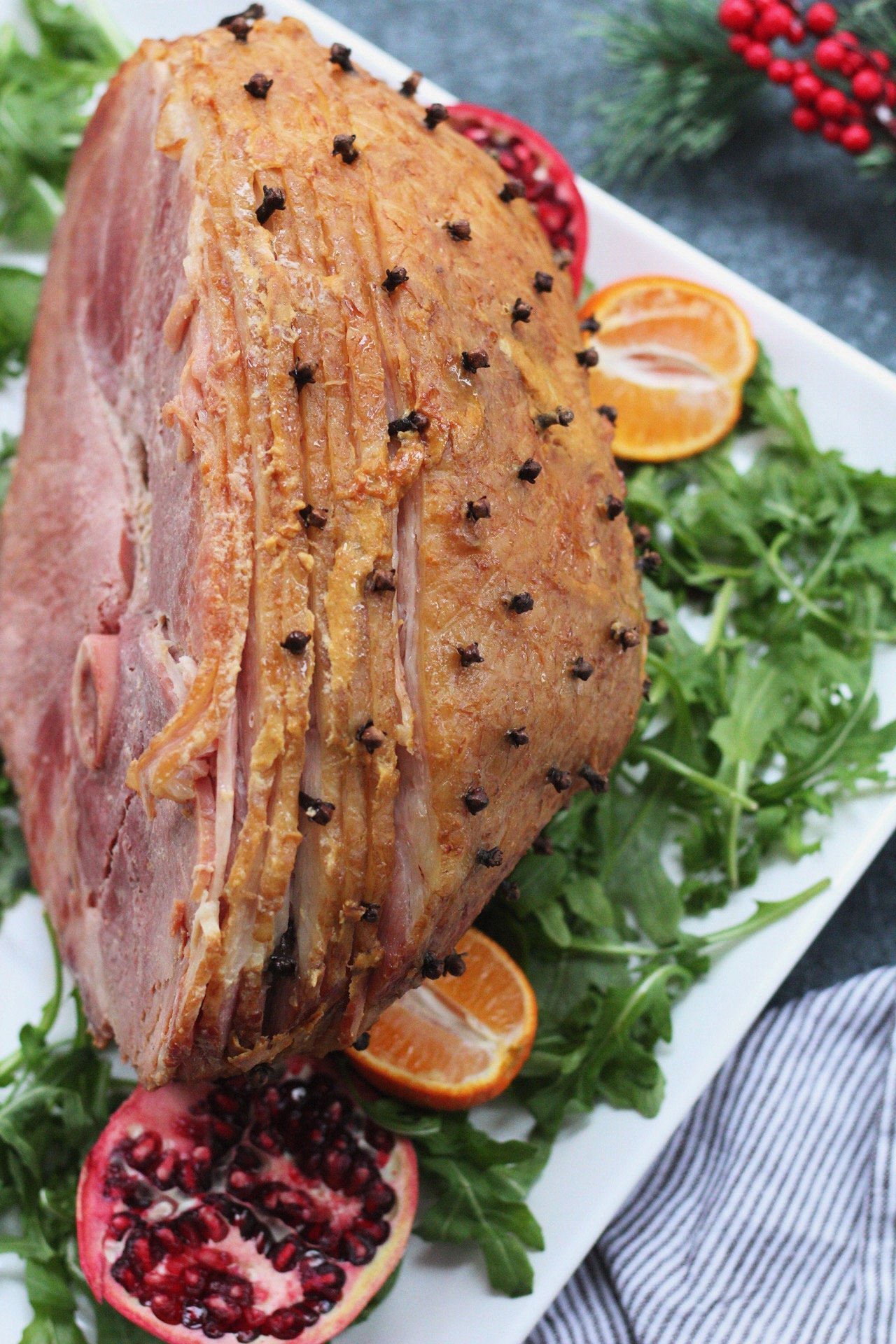 Pederson's Farms offers fully cooked and pre-sliced Whole30 ham options that you just have to heat and serve! It's the best part about this recipe. Less time in the kitchen and more time spent with my family. They offer Paleo hams in all different sizes, but the half ham with the bone in is my favorite. It means creamy ham soup cooked low and slow with the ham bone and ham leftovers later!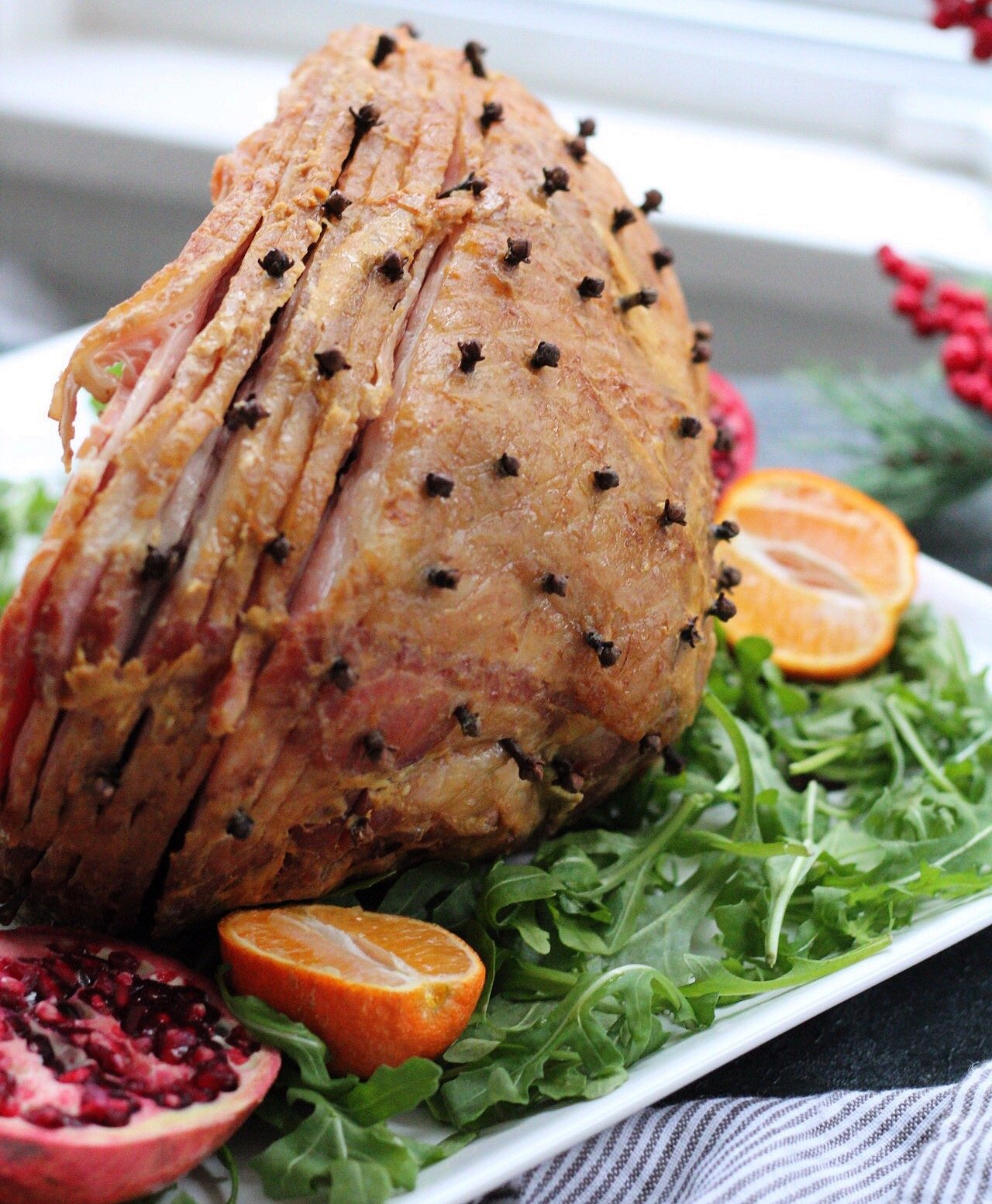 This Whole30 ham recipe only requires a few things. A holiday ham, obviously! And then just whole cloves and mustard. Easy peasy and the ham is prepped and ready for heating in just a few minutes.
Ways to use your Whole30 holiday ham leftovers!
Paleo Ham and Hash Brown Egg Bake
Pineapple Ham Sheet Pan Dinner
Slow Cooker Paleo Ham and Potato Soup
Print
Easy Holiday Ham: A Healthy Paleo and Whole30 Recipe!
Prep Time: 5 minutes
Cook Time: 1 hour 30 minutes
Total Time: 1 hour 35 minutes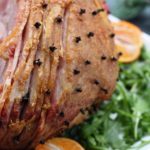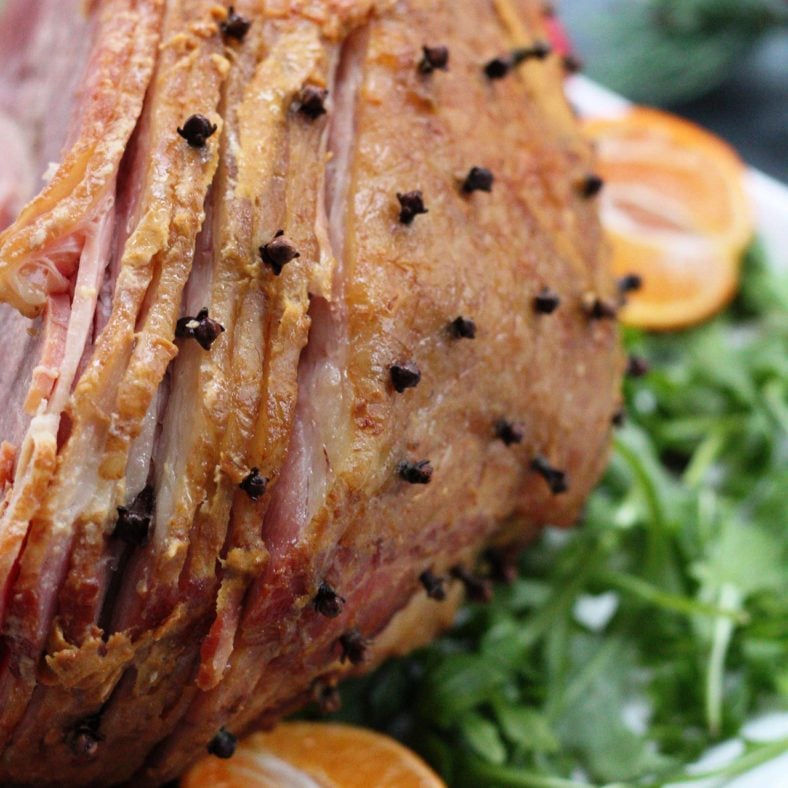 Ingredients
1/2 cup brown mustard (no sugar added)
A large handful of whole cloves
Instructions
Allow plenty of time for ham to thaw
Once thawed, preheat oven to 325 degrees F.
Brush or rub mustard over outside of ham, excluding the cut side
Stud entire outside of ham, excluding cut side, with cloves about 1 inch apart
Tent ham loosely with tin foil and place into oven
Cook approximately 15 minutes per pound, until internal temperature reaches 140 degrees F.
Remove from oven and enjoy!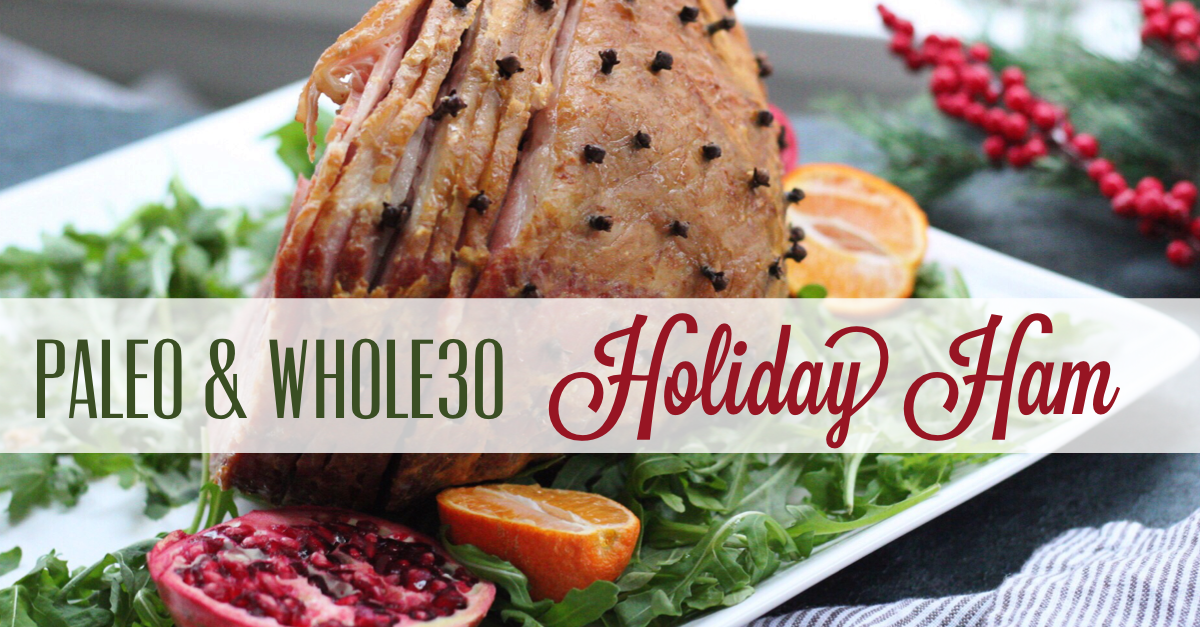 This post may contain some links that are affiliate links, though products are ones I use personally and recommend. When you purchase anything using my links, it costs you absolutely nothing extra, but it does give wholekitchensink.com a little financial support which helps to keep this blog running. Thank you for your continued support, both with your dollars and your interest.