As per my usual, this slow cooker ham and potato soup is not only easy, but Paleo and Whole30 approved too. I was getting ready to head out of town for a few days and had some veggies and leftover ham that I wanted to use up before I left. It needed to be a freezer-friendly meal too being anything I made would have gone bad by the time I got home.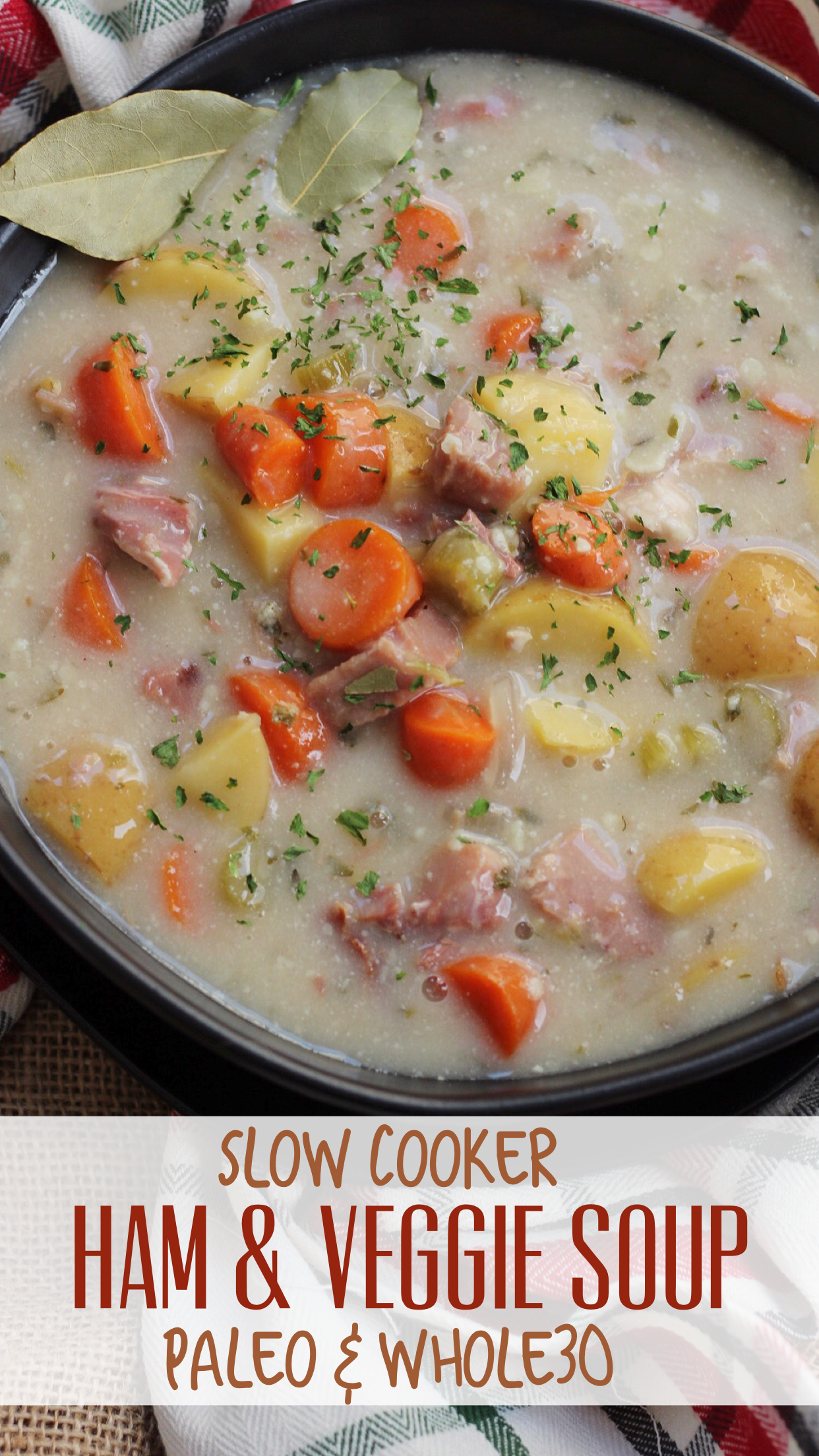 My favorite thing to do with leftover ham is throw it into a soup.  Especially during the holidays when you have a bunch of leftover holiday ham and are super busy. Which is pretty convenient being I was running around trying to get all of my last minute packing, errands and cleaning done. Slow cooker to the rescue… again. 5 minutes prepping and I can be out of the kitchen the rest of the day to check the other "to-do's" off the list.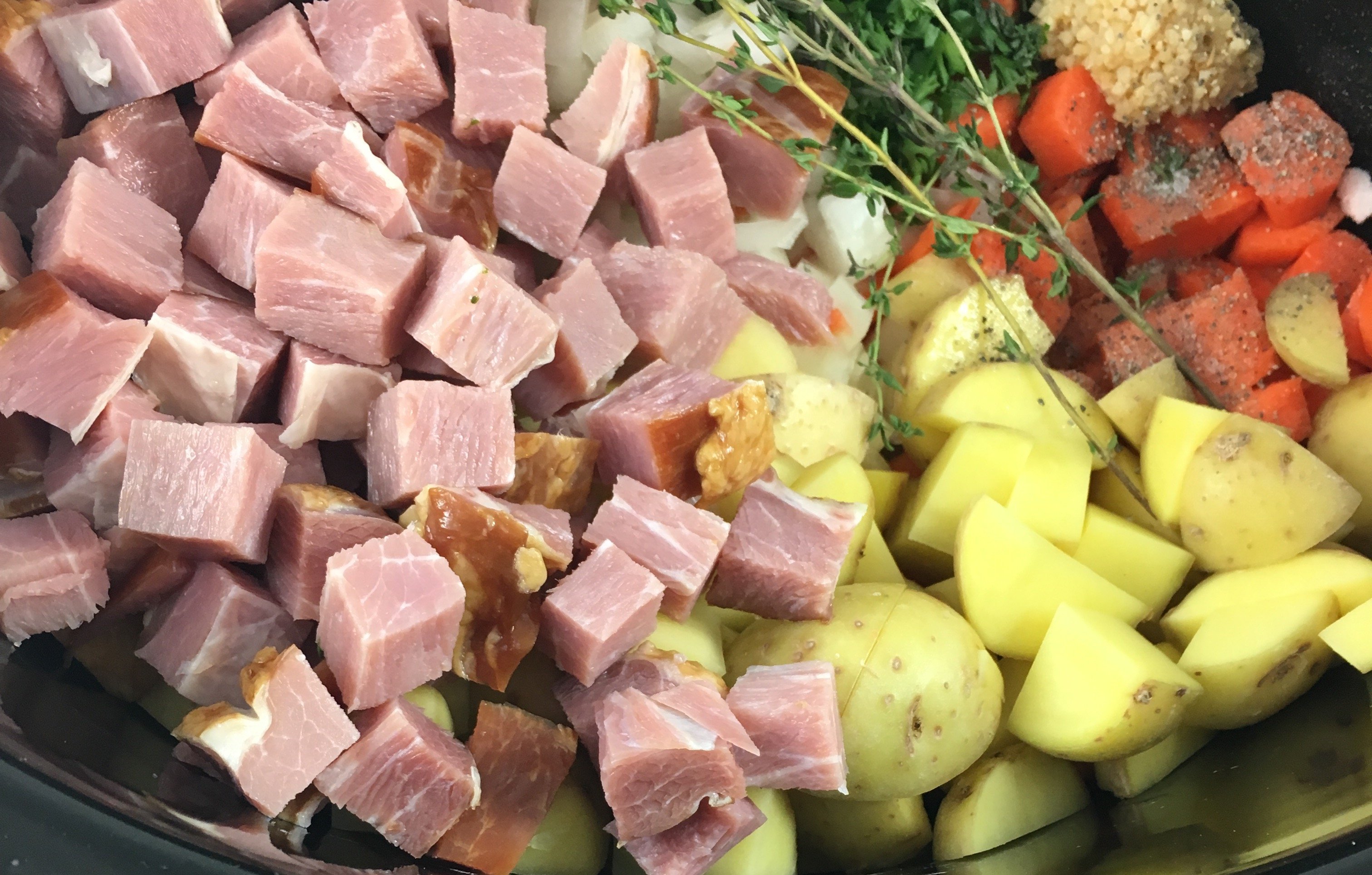 The holiday ham I always choose for myself and for my family is from Pederson's Farms (the highest quality and Whole30 Approved, too!). The fully cooked and pre-sliced hams leave me with tons of leftovers. Lucky me, huh?! Right in time for my January Whole30!
Ham and potato soup brings me right back to my childhood. It's something I always remember my mom and my Nana making it with our leftovers after ham Christmas dinner or on Easter. It's so simple yet so filling and just feels like home. My version is straight from my Nana's recipe book but switched up just a little at the end to make the cream base Paleo and Whole30. Don't worry! You can totally skip that step and eat it as a broth-based soup!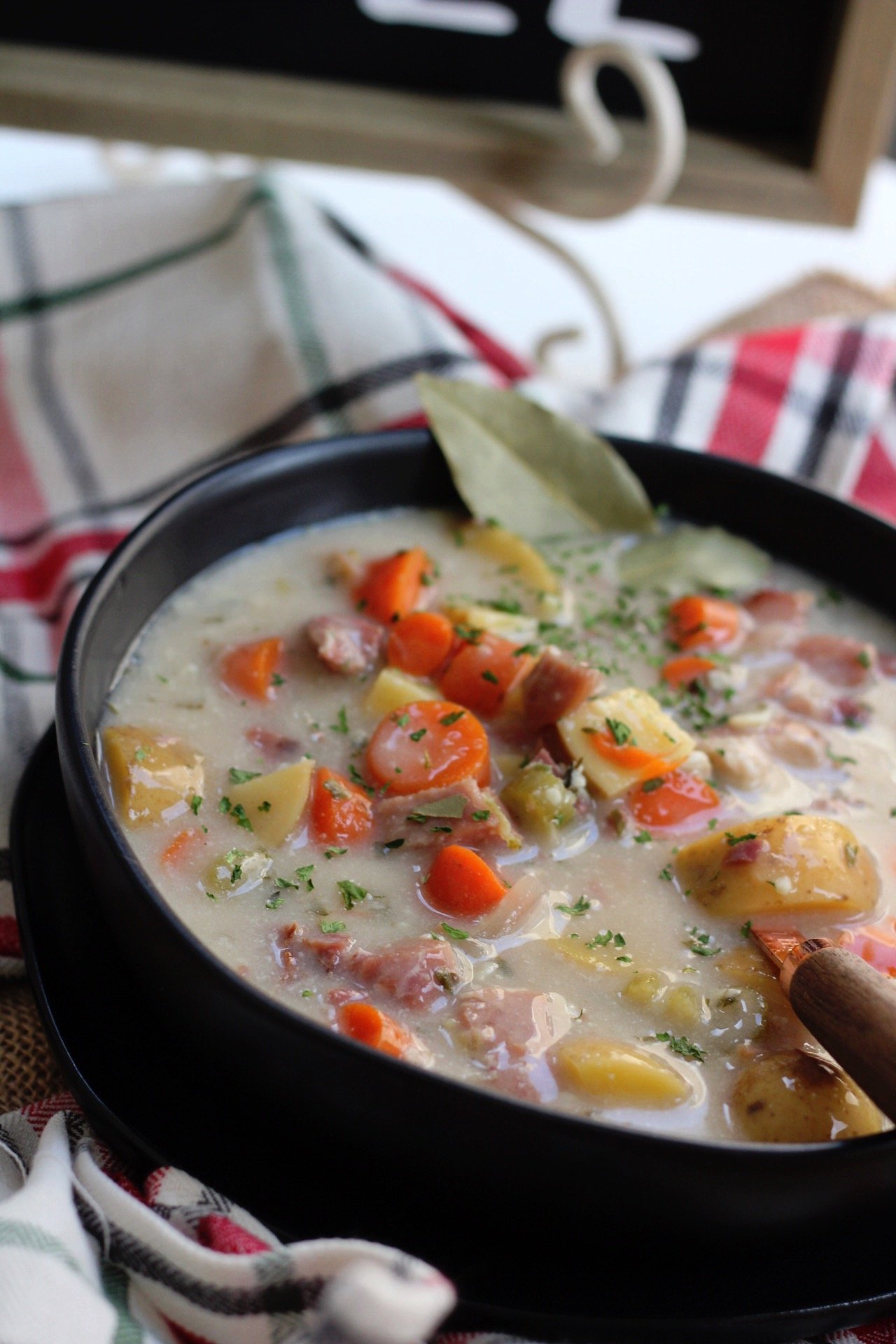 If you're making a ham dinner with plans to make this with the leftovers, make sure you get a bone-in ham. Make sure to save the bone. Throw that in the slow cooker and remove once it's done cooking. Making this ham and potato soup in the slow cooker allows lots of time to extract all the flavors out of the bone!
Other Ham Recipes You'll Love:
Pineapple Ham Sheet Pan Dinner
Print
Slow Cooker Ham and Potato Soup
Prep Time: 10 minutes
Total Time: 10 minutes
Yield: Serves 4-6 1x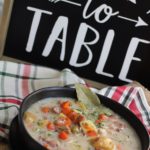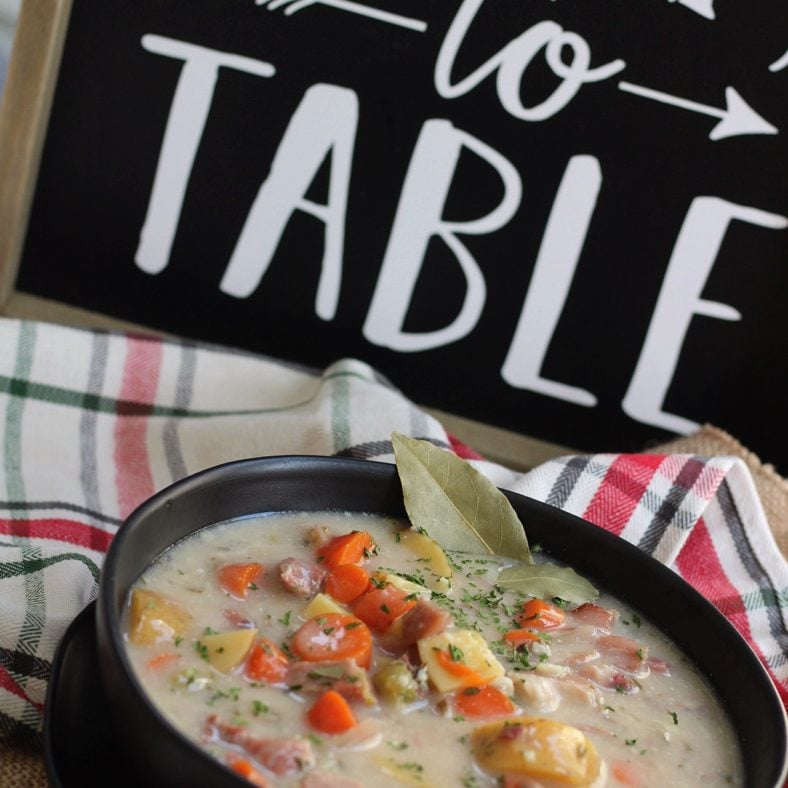 Ingredients
6 baby blonde potatoes or 2 large white potatoes, peeled and diced (3 cups)
1 medium yellow onion, diced
3 carrots, peeled and diced
4 celery stalks, diced
2 cups cooked ham, diced
4 sprigs fresh thyme or 1 teaspoon dried thyme
3 tablespoons fresh parsley, chopped or 3 teaspoons dried parsley
1 tablespoon minced garlic
1/8 teaspoon salt
1/8 teaspoon pepper
4 cups chicken broth
4 cups water
1 cup Nutpods Original cream or your favorite compliant replacement for heavy whipping cream
2 tablespoons tapioca flour
Instructions
Place all ingredients into slow cooker except for the tapioca flour and cream
Add 1 more cup chicken broth if there's not enough liquid to cover ingredients
Turn slow cooker on low and cook for 6-8 hours
Once done, in a sauce pan, add cream and tapioca flour on medium/low heat
Whisk to combine and continue whisking until thick and bubbling
Remove thyme sprigs from soup
Pour cream sauce into slow cooker and use whisk to combine with soup
If you desire a thicker cream consistency, repeat steps to double the batch of cream then add to slow cooker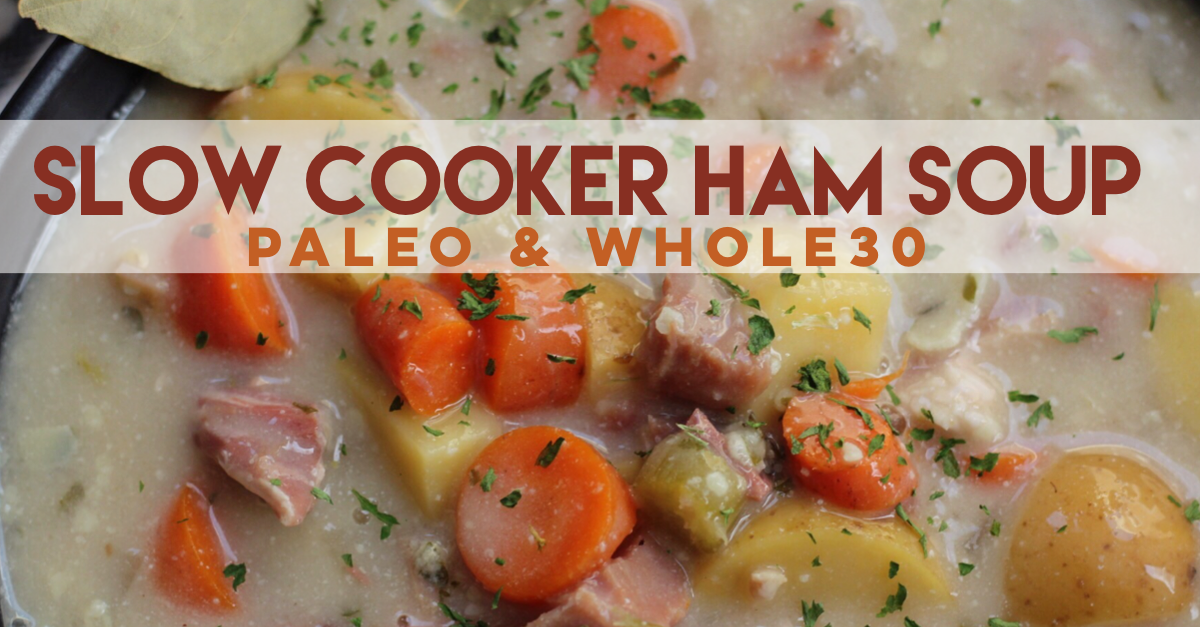 This post may contain affiliate links, though all products are ones I use personally and recommend. When you purchase anything using my links, it costs you absolutely nothing extra, but it does give Paleobailey.com a little financial support which helps to keep this blog running. Thank you for your continued support, both with your dollars and your interest.