30 of the best Paleo and Whole30 Sheet Pan Recipes for Quick Weeknight Meals and Easy Meal Prep!
It's no secret I love recipes that don't take much work in the kitchen. With my affection for making tasty meals as easily as possible, I figured it was high time to do a round up of my top 30 favorite Whole30 sheet pan recipes! These recipes are so simple to prep, don't require much hands on time, and they are even easier to clean up. What's better than only having to deal with one dish after dinner?!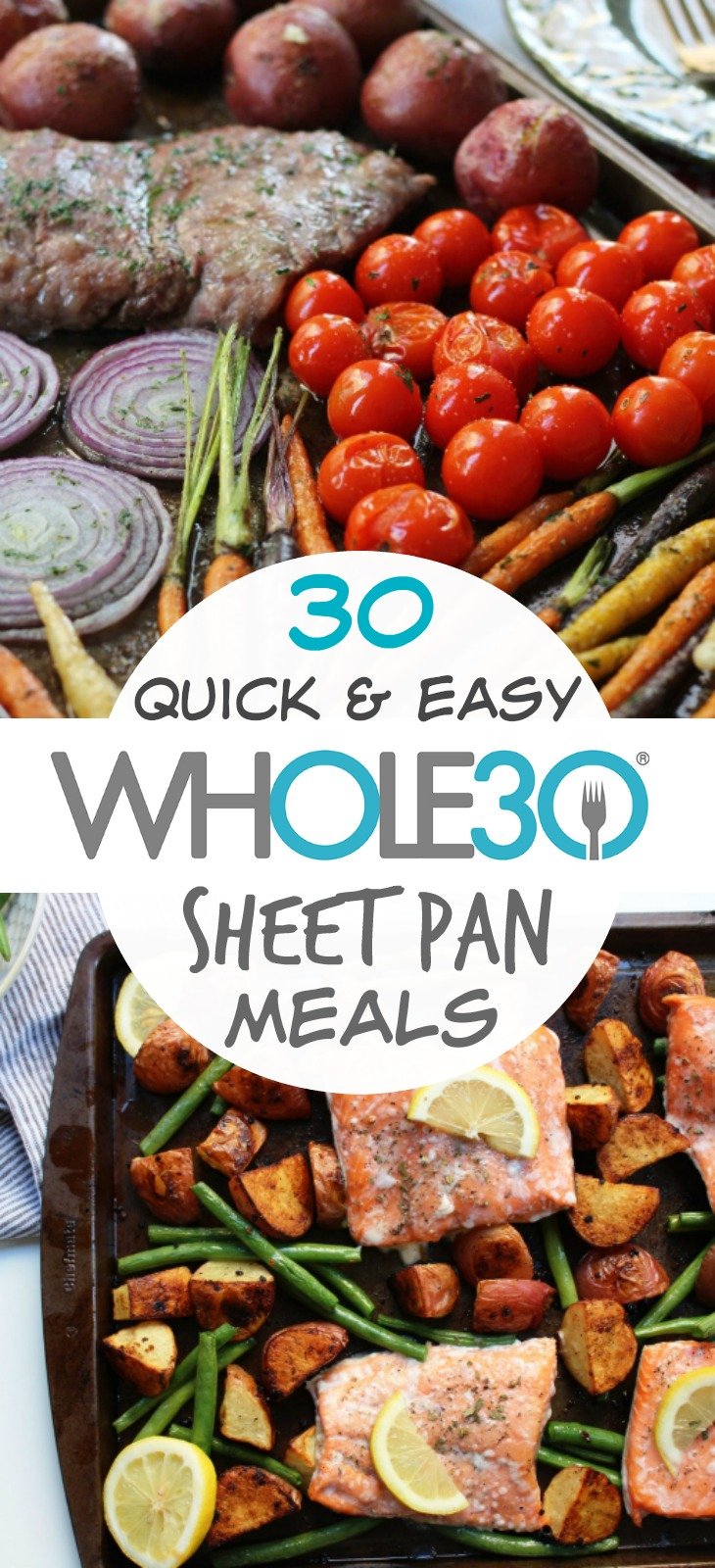 These 30 Whole30 sheet pan recipes will give you enough options to get you through your Whole30 without living in your kitchen, or pull you out of your food boredom!
Want more Whole30 goodness while you cook these Whole30 sheet pan recipes? Tune into my first Whole30 podcast episode to hear tons of details about my first Whole30, all of the lessons learned and what happened next!