At the beginning of every week I try to make a simple protein to keep on hand that is super versatile to make easy meals throughout the busy days ahead of me. I like to vary it from week to week so I don't ever get bored of my lunches. Some weeks I'll prep a cold tuna or chicken salad, roast chicken with different seasonings or make a quick batch of taco meat. This week while I was meal prepping I let the slow cooker do the work for me and made crockpot Caesar chicken.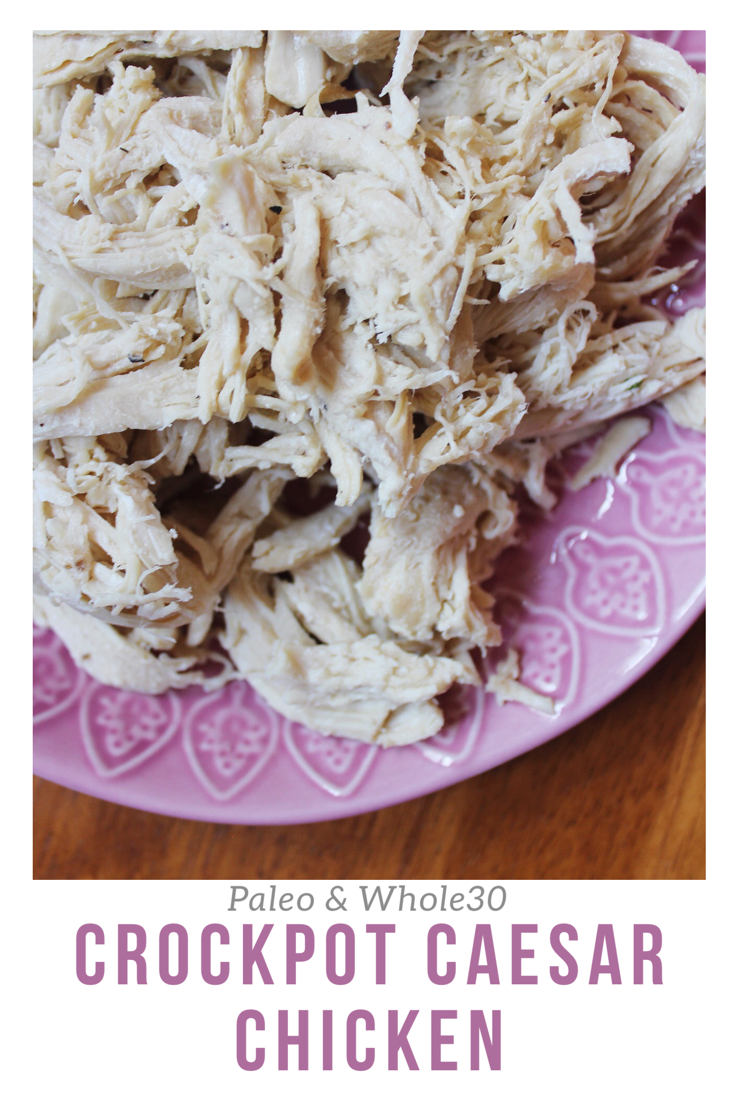 Having a protein already made and waiting in the fridge saves so much time and effort during busy weeks. It takes the thinking out of what I'm going to have for lunch. I can just pull a few things out of the fridge and have it ready in minutes.
The options are endless of ways you can prepare your lunches when you already have the meat ready. On a salad, stir fry, in a wrap, on it's own, etc. This Instant Pot or crockpot Caesar chicken is perfect for that. Once you've cooked it in the Caesar dressing, it's already marinated. It also has awesome flavor, is super juicy and tender.
If you haven't tried Primal Kitchen Food's newest dressing, you're missing out. It's so much more than a salad dressing in my kitchen. Case-in-point: marinading this chicken! It's made with squeaky clean ingredients. So not only is it Paleo, but Whole30 Approved too. You can find it on their website (use code GROK site wide to save 15%), Thrive Market, Paleo By Maileo, and some Whole Foods locations.
Cooking the crockpot Caesar chicken in the slow cooker takes exactly 1 minute of work on your part. That's why I utilize it so often. All I did was put two large chicken breasts in with 1/2 cup of Caesar dressing, set it and forget it. Or, you can go the other route and cook it at the speed of light in your Instant Pot. Depends on whatcha' got for time and what your meal prep plan is lookin' like!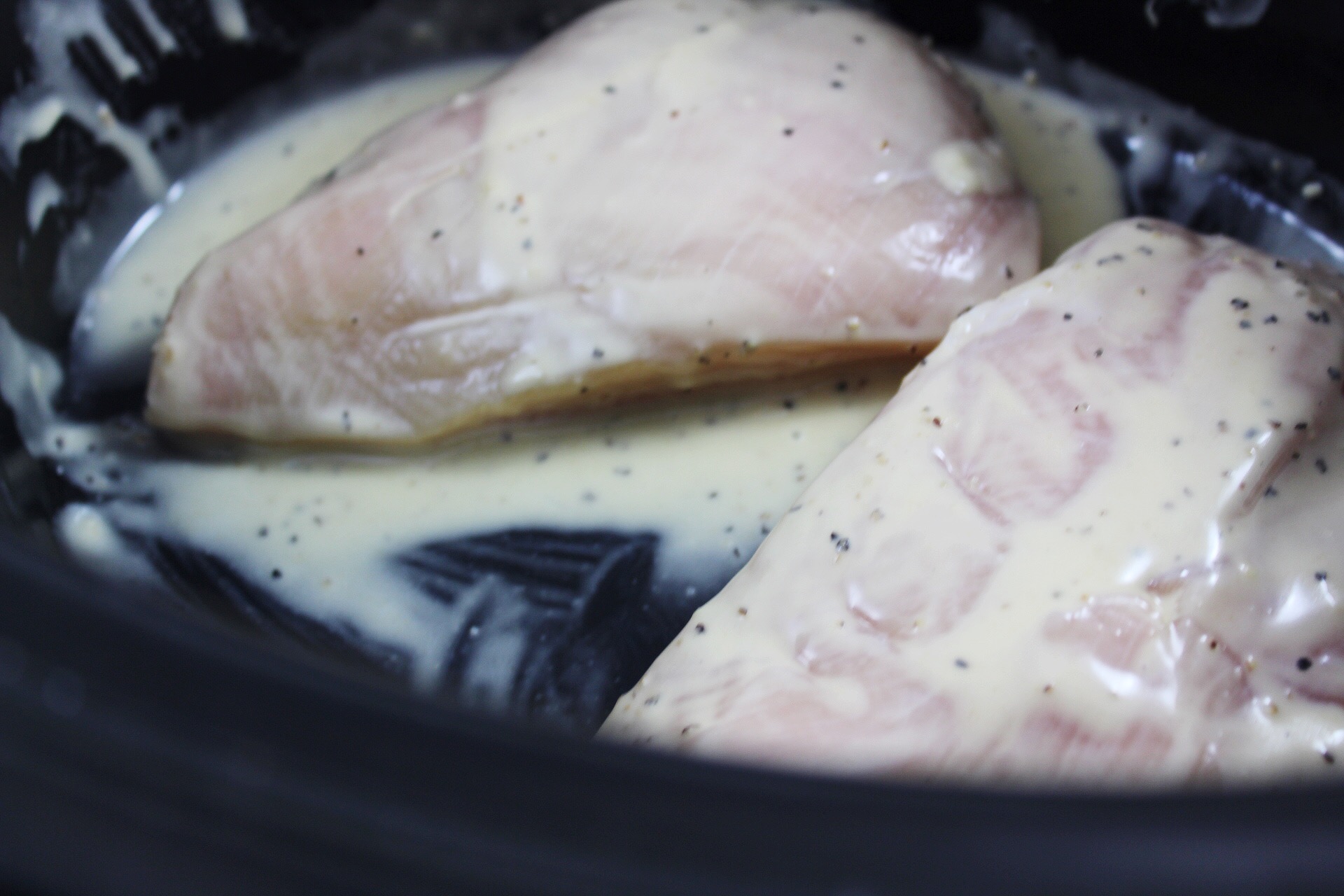 I just made sure the Caesar and coated both sides of the chicken first before putting the lid on. About halfway through, I checked them and recoated them with the dressing too. If you use smaller or larger chicken breasts, you may have to adjust the amount of dressing you use. Just use your judgement there.
Once the Instant Pot or crockpot Caesar chicken is done cooking, you can either shred the chicken, dice it up in cubes or just leave it whole. I like to shred it and mix in a tablespoon or two more of the Caesar dressing. That allows the flavor to continue marinating the meat during the week as I eat it.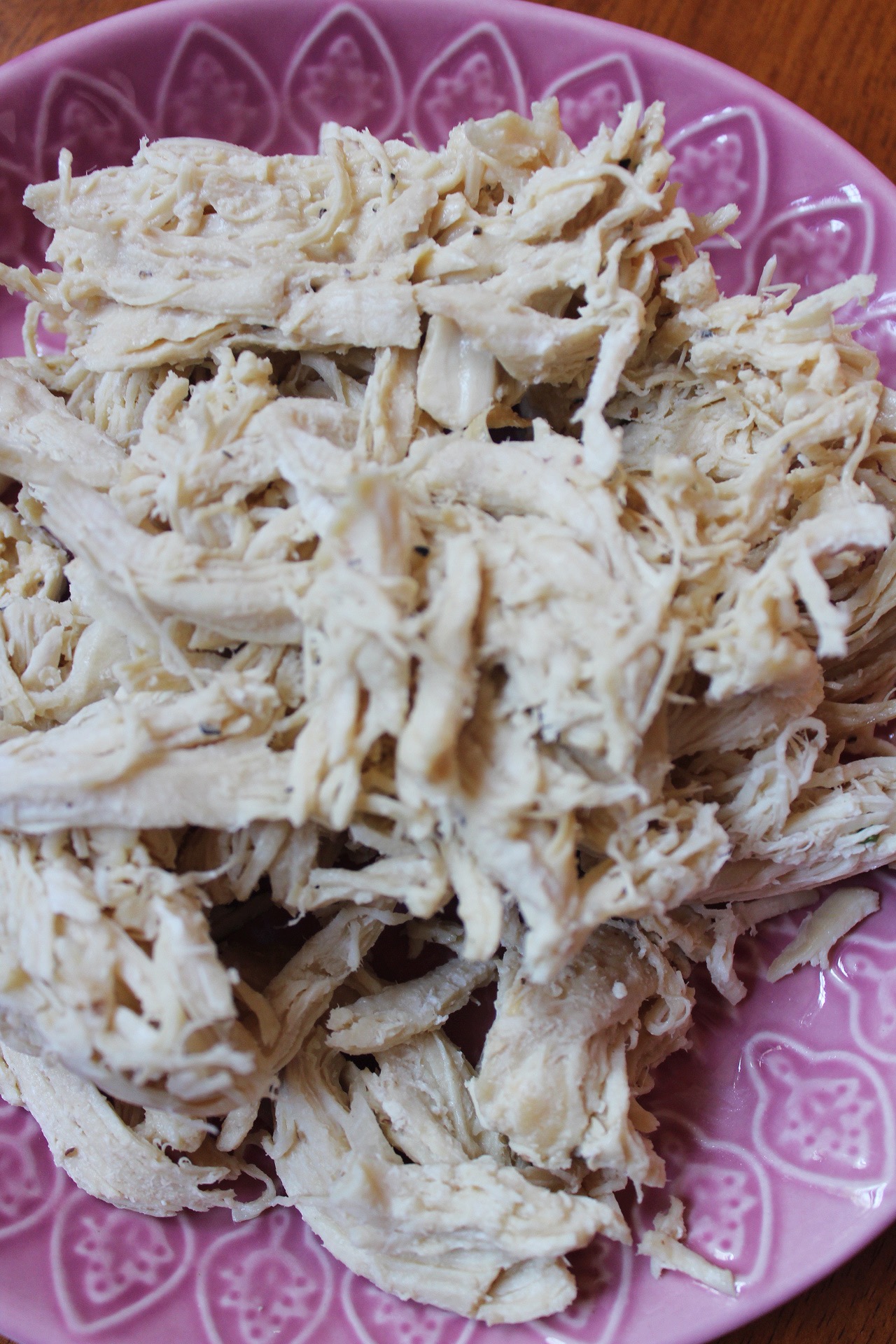 Some of my other favorite ways to use this Caesar dressing:
Chicken and Bacon Caesar Spaghetti Squash Pasta
Enjoy!
Print
Hungry for more? Subscribe to my newsletter to get new recipes delivered straight to your inbox! And be sure to stay in touch on Facebook, Pinterest and Instagram for all of the latest updates.
Crockpot Caesar Chicken: Easy Lunch Meal Prep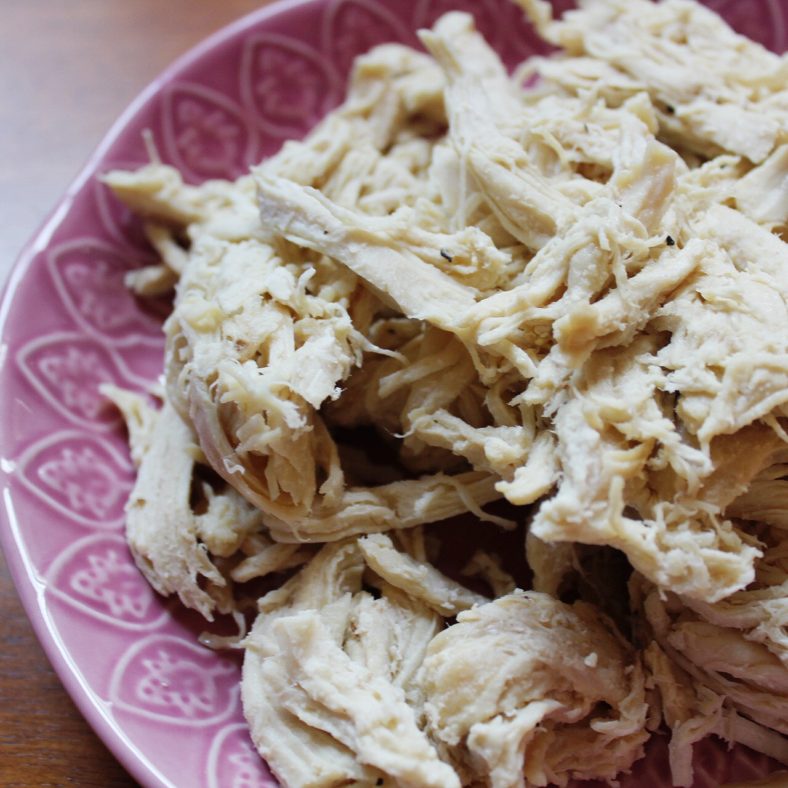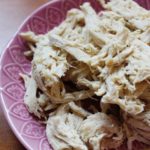 Ingredients
2 large chicken breasts, about 1 pound
1/2 cup Caesar dressing – or amount needed to coat chicken
1/2 teaspoon salt
Instructions
Salt chicken and place in crockpot
Pour dressing over the chicken breasts and coat both sides
Set slow cooker on high for 2 hours or low for 3-4
Check halfway though to flip and coat in dressing from crockpot
Shred or cube and enjoy!
Notes
Double this recipe for a larger meal prep!
This post may contain some links that are affiliate links, though products are ones I use personally and recommend. When you purchase anything using my links, it costs you absolutely nothing extra, but it does give wholekitchensink.com a little financial support which helps to keep this blog running. Thank you for your continued support, both with your dollars and your interest.