Who else gets in a rut when they roasted veggies? I know I'm not the only one who sticks to the usual spice routine. I often opt for just garlic powder, salt and pepper but every once in a while I go TOTALLY CRAZY and add balsamic vinegar ;). These roasted balsamic carrots are the perfect side dish for any dinner or an easy veggie to meal prep, too.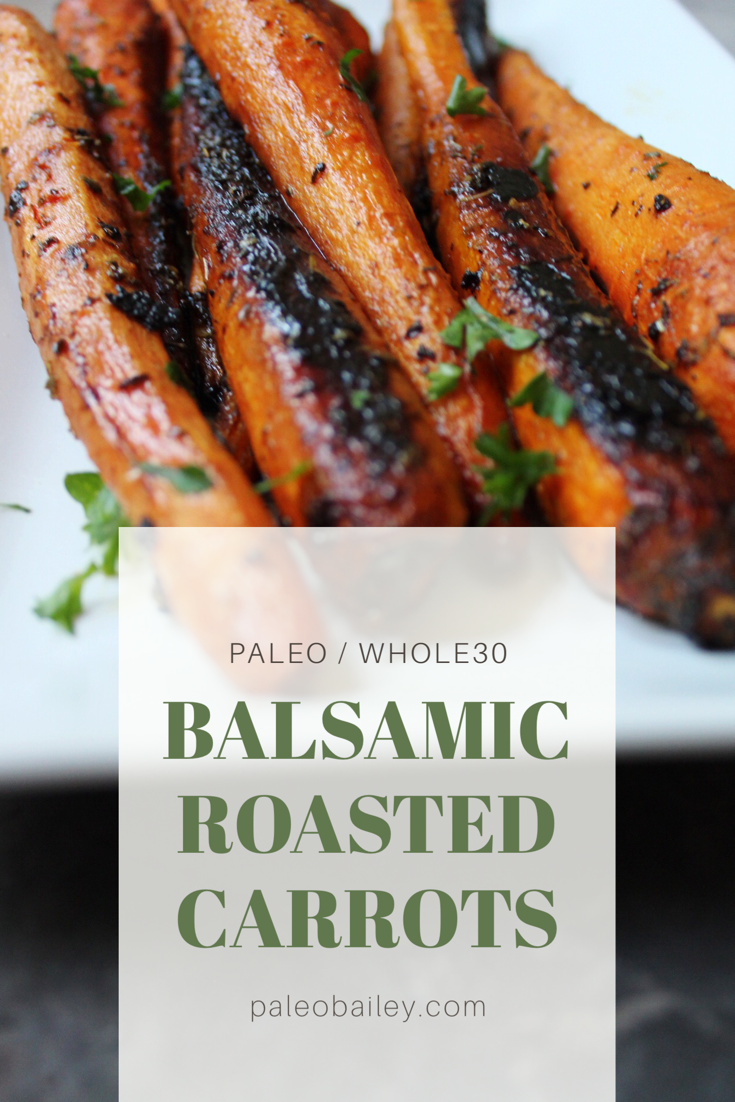 Carrots are one of my favorite veggies to roast. They do take a little bit longer to cook than some others like broccoli, for example, but they're worth it. And they're a veggie I don't think are utilized often enough. At least in my own roasting routine.
Carrots have some amazing health benefits, beyond just helping you to see in the dark ;). Science has came up with some pretty strong arguments for carrots helping to reduce your risk of chronic diseases such as cancer and cardiovascular disease because they're high in antioxidants, such as beta-carotene, and high in calcium, vitamin K1 and vitamin C.
I prefer to roast them whole because I find they stay fresher in the fridge longer if I'm going to be eating them throughout the week. If you'd rather, you can slice or quarter them prior to cooking! You'll need to reduce the cook time however, as sliced carrots will roast faster than thick whole carrots.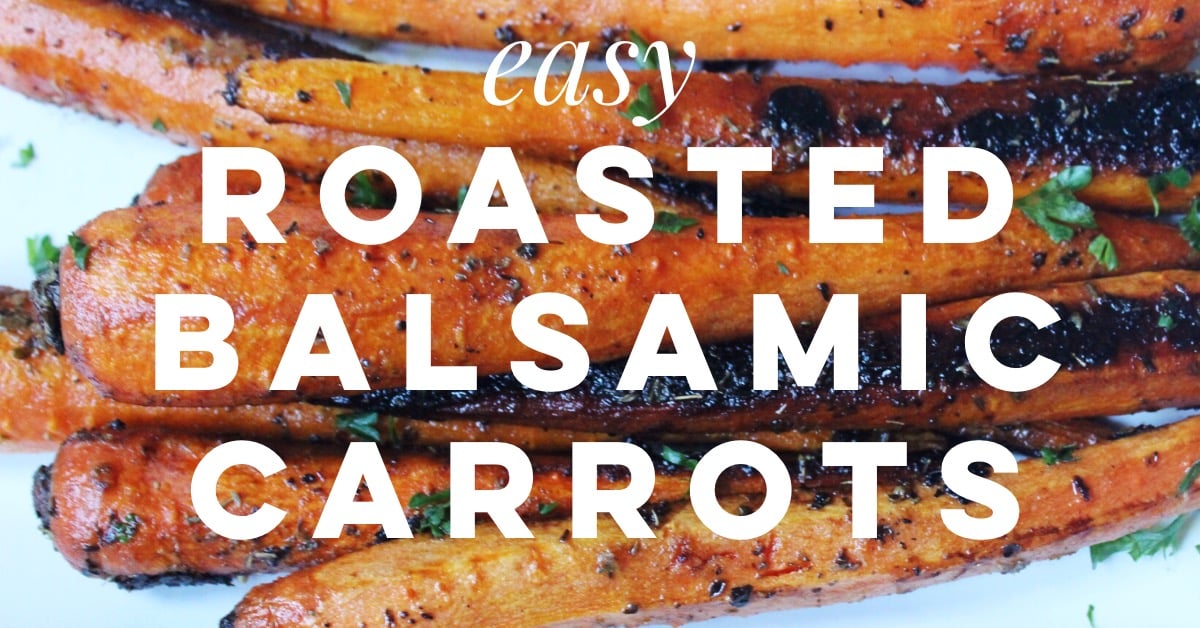 I like to top them with a little more salt and fresh or dried parsley after they're done roasting. These are a perfect side dish to any meal, like beef roast or chicken! Plus they're so good you won't even realize you're eating a ton of carrots! 😉
Print
Roasted Balsamic Carrots
Prep Time: 10 minutes
Cook Time: 30 minutes
Total Time: 40 minutes
Yield: 3-4 1x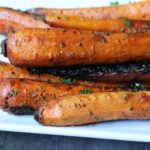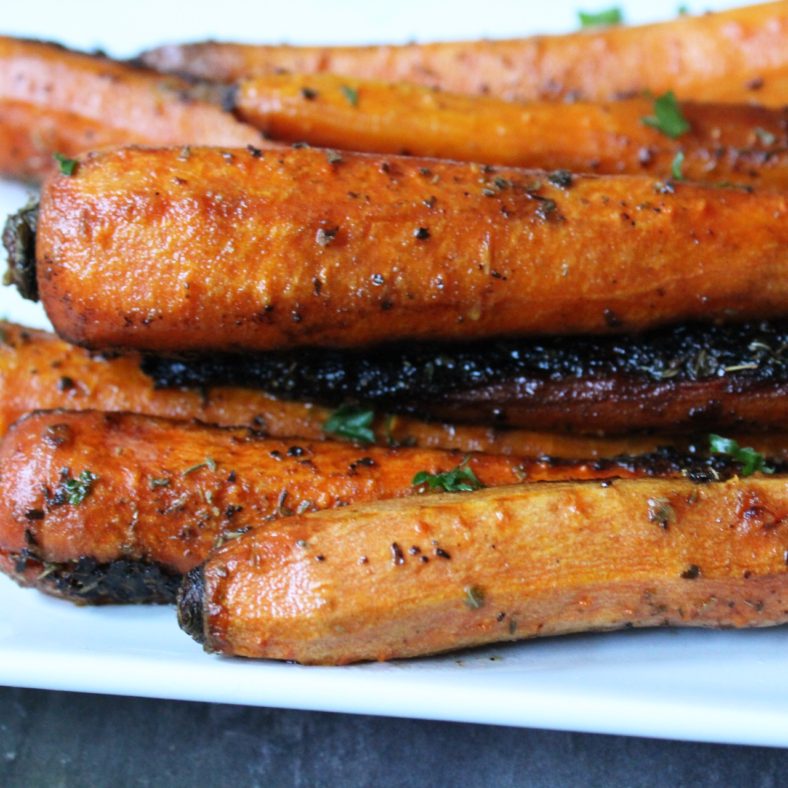 Ingredients
1–2 pounds carrots, peeled
2 tablespoons olive oil
2 tablespoons balsamic vinegar
1 tablespoon dried Italian seasoning
A pinch of salt
Instructions
Preheat oven to 400 degrees F.
Toss carrots in olive oil and balsamic vinegar
Place carrots in a roasting pan
Roast for 30-40 minutes, stirring occasionally
Remove from oven and serve!
Notes
If you slice carrots prior to serving, they make take less time in the oven so watch them closely!
This post may contain some links that are affiliate links, though products are ones I use personally and recommend. When you purchase anything using my links, it costs you absolutely nothing extra, but it does give wholekitchensink.com a little financial support which helps to keep this blog running. Thank you for your continued support, both with your dollars and your interest.