I don't discriminate when it comes to chicken wings. I love them all. Bone-in, boneless, baked, grilled, buffalo, barbecue and…. CAESAR! I'm all about it. These Paleo and Whole30 Caesar chicken wings are so tasty. If you've never thought to marinate your wings with Caesar dressing, now's the time. You won't be disappointed.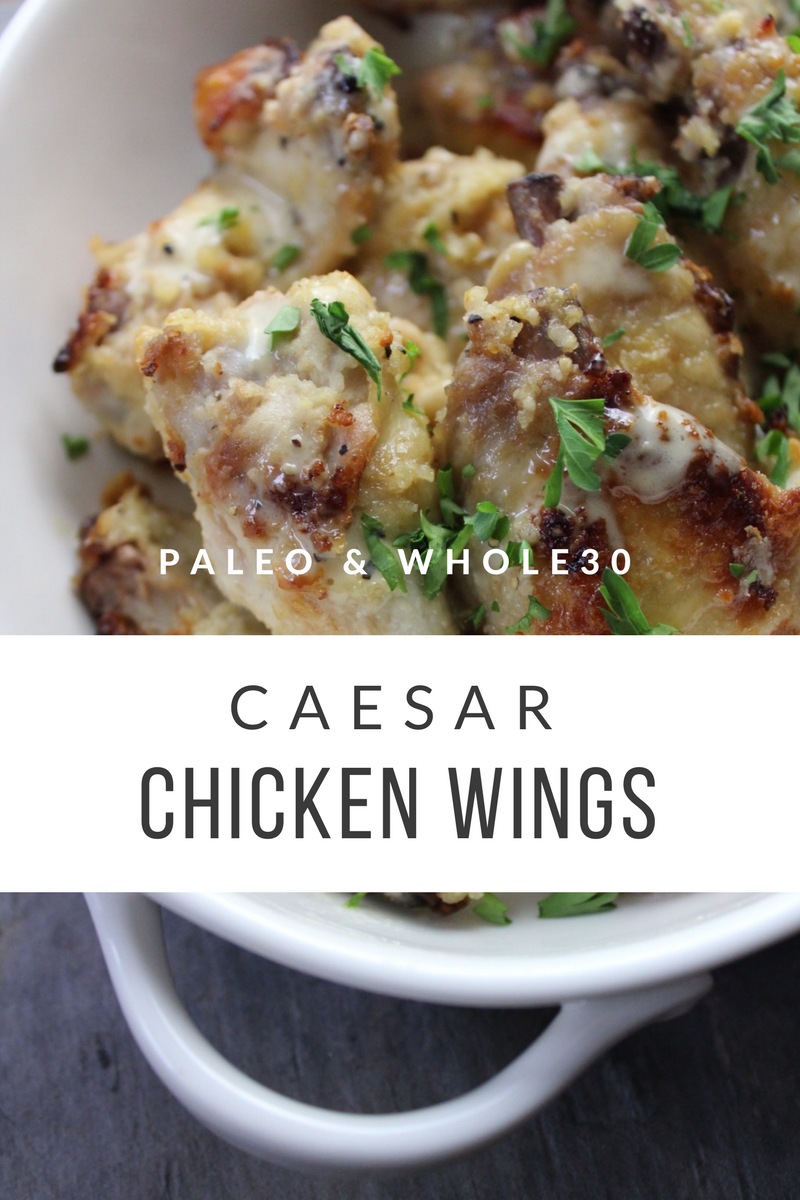 These add a whole new dimension to wing night and it's fun to play around with new flavors on traditional meals! Caesar dressing is one of my favorites to keep on hand and when I scored an awesome deal on wings, it was a match made in heaven.
Primal Kitchen has a brand new Caesar dressing out (use code GROK15 to save you some money!). I'm obsessed with it not only because it's Whole30 and Paleo but because it means I don't have to go through the messy process of making Caesar myself. Besides their website, you can get it from Thrive Market.
Especially for quick and easy meals like these Caesar chicken wings, having the bottled stuff in the fridge is just easier. All it takes is a quick pour from the bottle and a little time marinating and it's practically done! There's a few ways you can cook up these wings, throwing them on the grill or in the oven being the simplest.
I added a few tablespoons of almond meal to the marinade just to give the Caesar chicken wings a bit of a breading texture but not have them be completely breaded. You'll get awesome, flavorful bites of crispy Caesar chicken and you'll fall in love!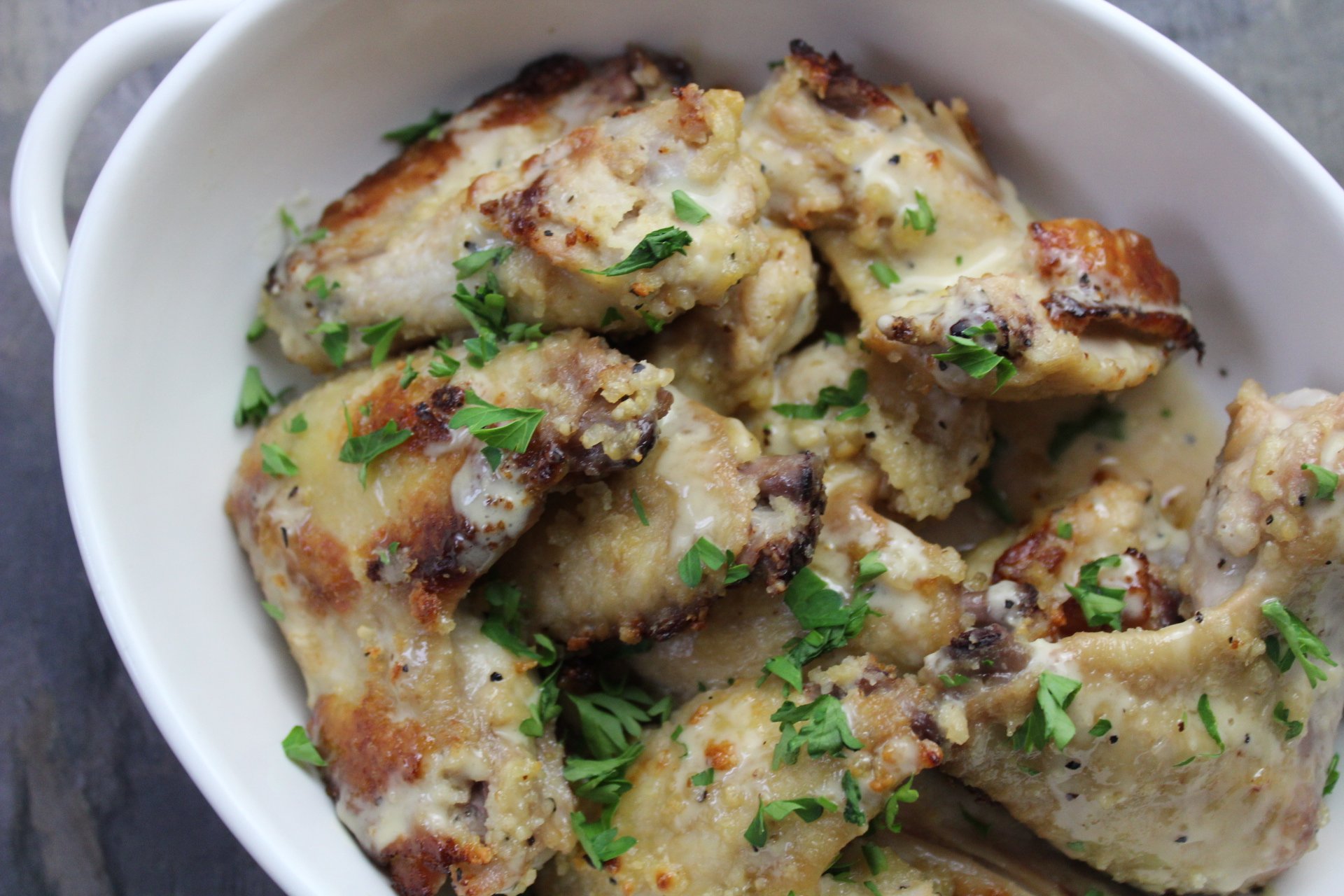 As for the marinade, you may need to add more Caesar than I've listed in the recipe. It will depend on the size of the wings you make! You could go with drumsticks or the smaller wings, too. Just depends on your preference and what's available at your favorite store. If the Caesar doesn't fully coat the wings, just add 1/4-1/2 cup more!

Make sure you line the baking sheet for easier clean up. It will also make flipping the wings halfway through baking faster. Because of the marinade, they'll want to stick to the bottom of the baking sheet if you don't! After they're done baking, drizzle a little bit of Caesar over them and serve!
Or eat all the Caesar chicken wings to yourself, no judgement here.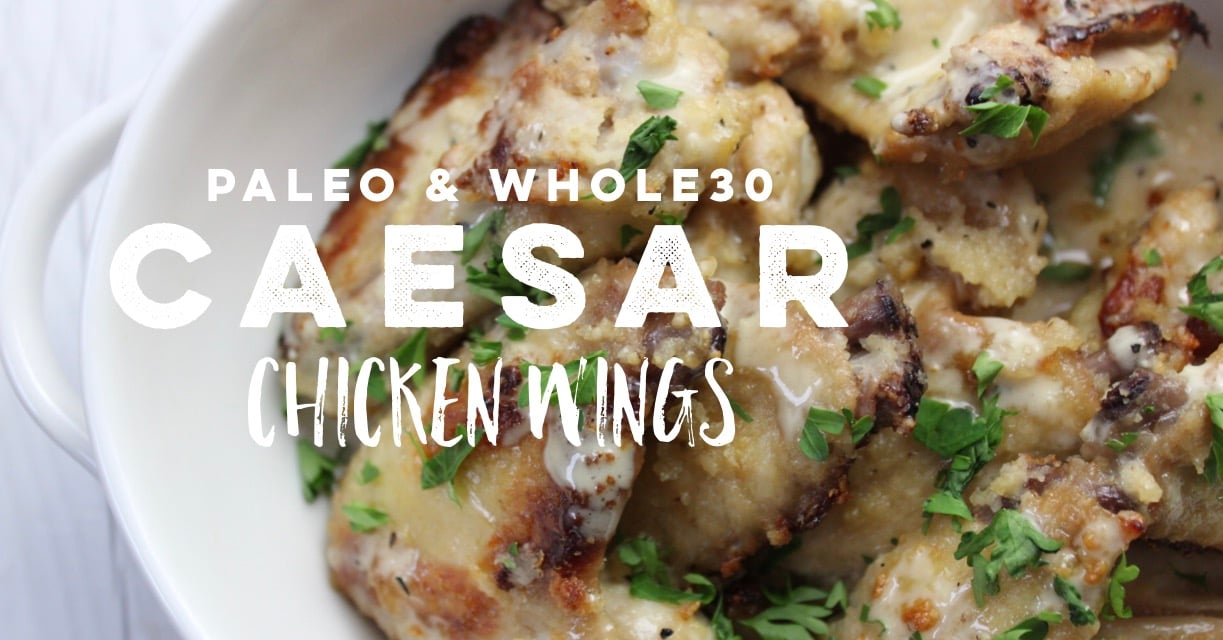 Print
Caesar Chicken Wings: Paleo and Whole30
Prep Time: 5 minutes
Cook Time: 40 minutes
Total Time: 45 minutes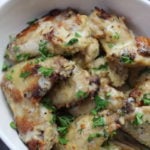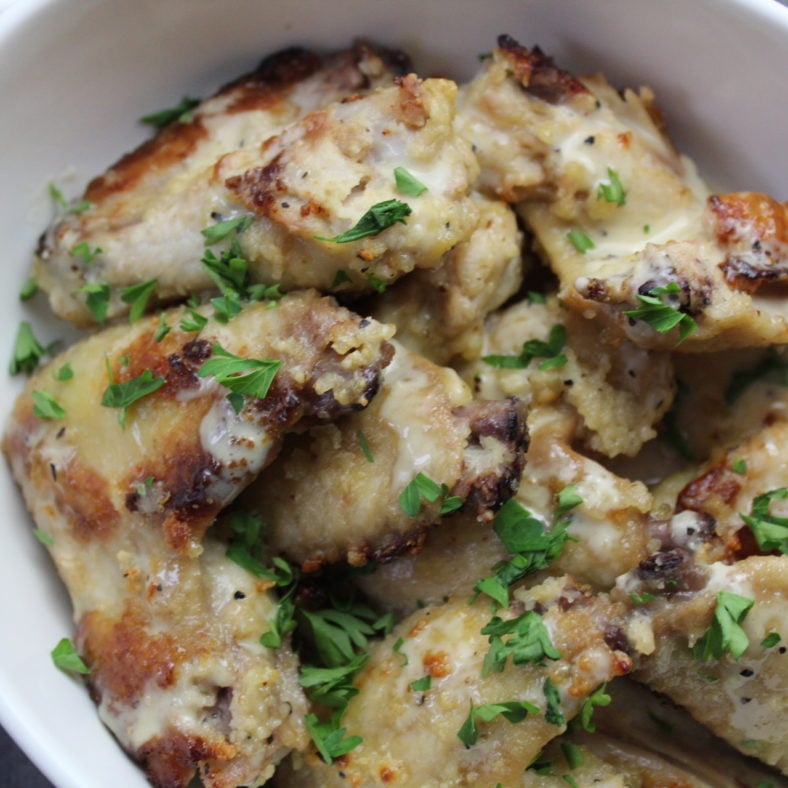 Ingredients
1 and 1/2 pound chicken wings
3/4 cup Primal Kitchen Caesar dressing
3 tablespoons almond meal
1 teaspoon salt
1/2 teaspoon pepper
Instructions
In a large ziplock bag, combine chicken wings, spices and dressing
Mix around so wings are evenly coated
Refrigerate for at least one hour, up to one day
Preheat oven to 400 degrees F.
Line a baking sheet with parchment paper or tin foil
Before removing from the ziplock bag, add in almond meal and again mix around to coat
Almond meal won't be completely evenly distributed or coating entire surface of wings (just enough to give it some texture!)
Place wings on baking sheet, leaving space between each wing
Bake for 40 minutes, flipping wings halfway through
If you want your wings crispier, bake until at desired amount of "crispy"!
Some other awesome ways to use your Caesar dressing:
Chicken and Bacon Caesar Spaghetti Squash Pasta
Caesar Roasted Romaine and Salmon
This post may contain affiliate links, though all products are ones I use personally and recommend. When you purchase anything using my links, it costs you absolutely nothing extra, but it does give wholekitchensink.com a few pennies which helps to keep this blog running. Thank you for your continued support, both with your dollars and your interest.