Before I made this raspberry lemonade jello, it had been years since I made jello. Even before I started eating Paleo it wasn't something I made a ton. Then I just assumed it was out when I did start cutting the crap out of my diet because traditional jello has so much sugar and even the sugar-free ones have tons of additives. I wanted to give making a Paleo version a try though, and after a few batches, I got it down!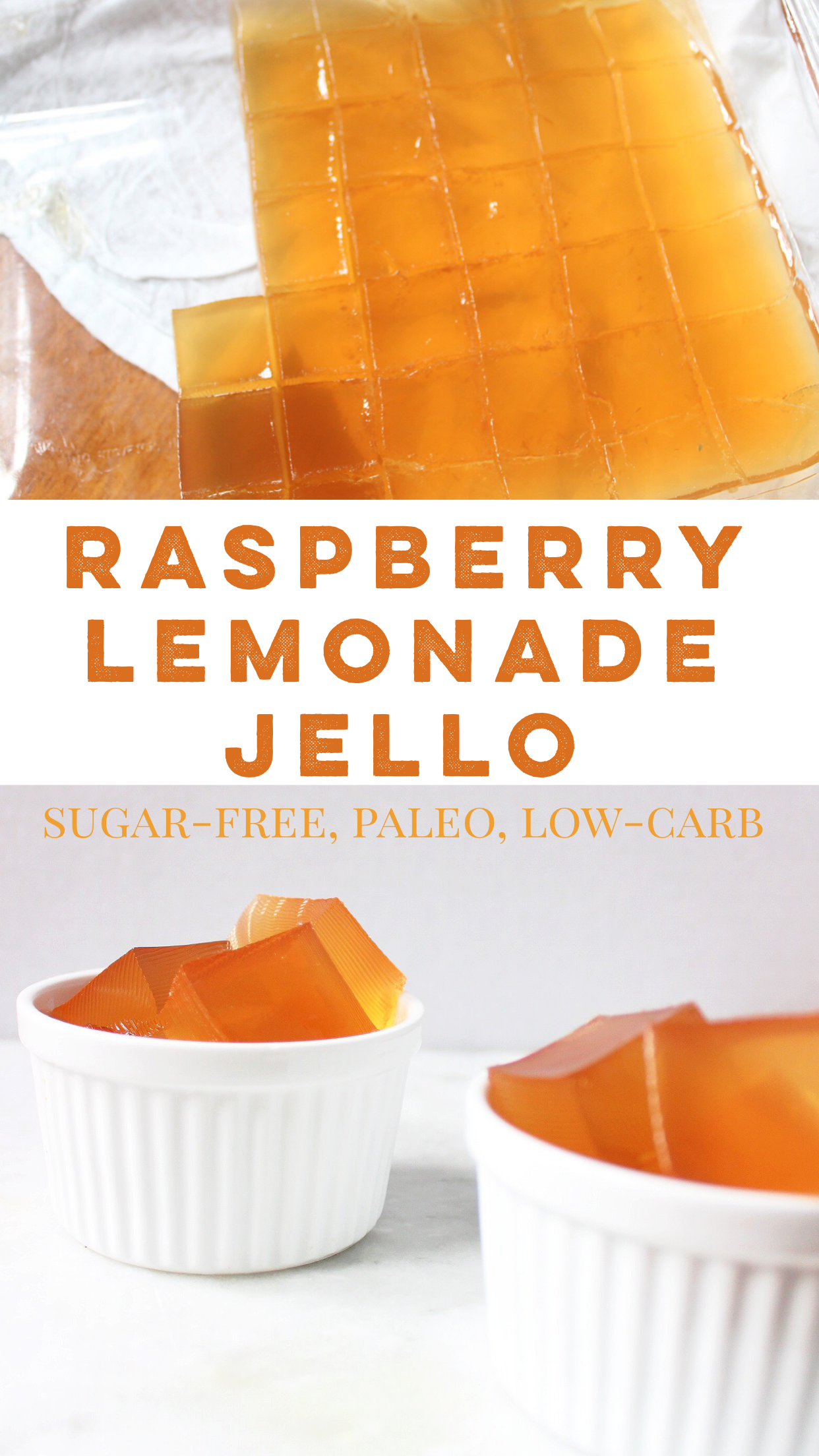 This post is in partnership with Vital Proteins. I'm happy to work with a company I love, use and believe in so much! Thanks for your support here on the blog and your support for Vital Proteins!
This recipe doesn't call for any sugar and is only made using natural ingredients. I used raspberry tea bags and a natural lemonade which is what gives it the more neutral color as opposed to the bright, bold colors we're used to seeing in jello. It made me realize how much artificial coloring they must use to get those colors…
Anyway, it only took 4 ingredients: water, lemonade, raspberry tea bags and beef gelatin.
When buying lemonade, just make sure you grab a natural, no-added sugar brand! There's surprisingly lots out there! As for the tea bags, I used the Yogi brand which you can pick up just about anywhere tea is sold.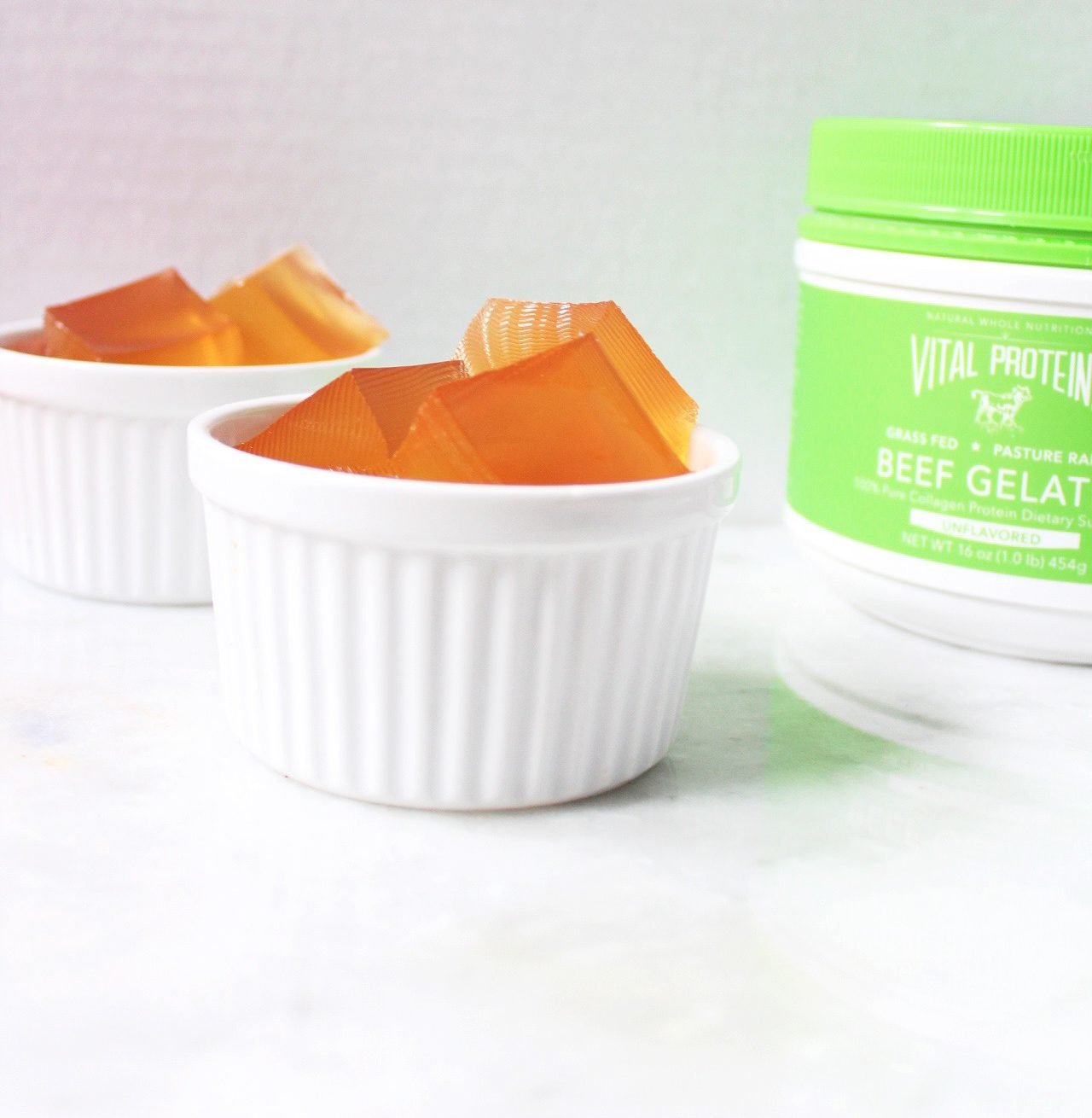 I used the grass-fed beef gelatin from Vital Proteins. You can also get it from Amazon. Gelatin has a ton of health benefits such as supporting digestive health, helping you feel full, healthier joints and it's also a great source of collagen and protein. So combined with the other natural flavors, you can feel good about eating it as a healthy snack or treat. I know there's some other gelatin brands on the market, but this one is grass-fed and Whole30 Approved.
There's no taste to it, at least not when added with these flavors! It also mixes in (or dissolves) really easily into the hot liquid. It clumps up a bit if you just pour it in in a big glob, but even when I did that the first time it dissolves just fine still. Just like regular jello, you have to continue stirring until it's all dissolved but it's only a few minutes at most. The few times I made this to test it out, I wasn't standing there stirring very long. I was pretty impressed, actually.
Other Ways to Use Gelatin:
One Dish Pot Roast and Veggies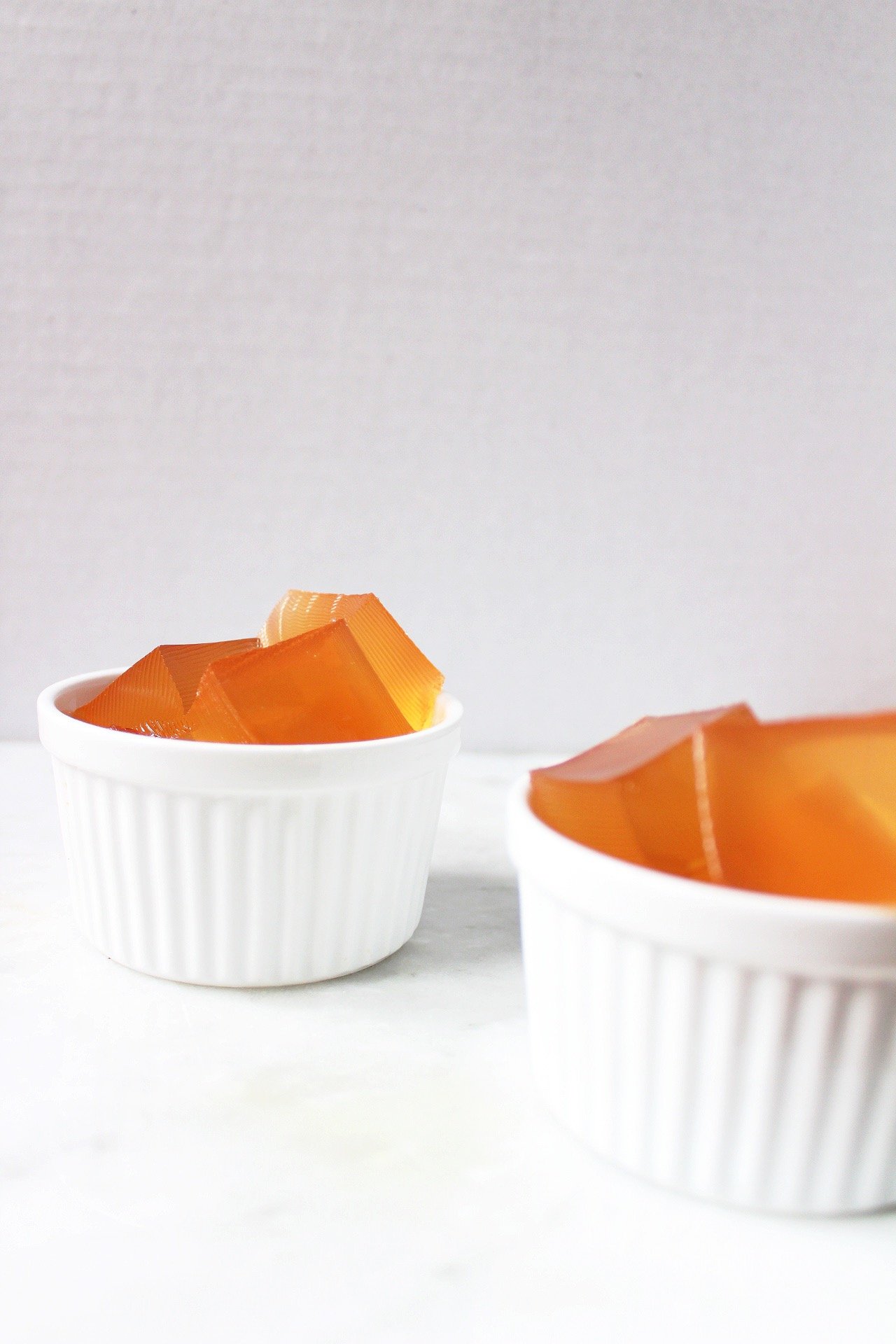 To make this raspberry lemonade jello, all you need is the previously mentioned 4 ingredients and like 15 minutes, if that. It's so, so stupidly simple. As I was making it I had tons of other ideas for all sorts of flavor combos to make and I'm excited to play around with it more as we enter the hot, sticky, dog days of summer! It's a good reason to keep these around for a snack, right? 😉
Print
4 Ingredient Raspberry Lemonade Jello: A Sugar-Free, Paleo & Low-Carb Treat!
Cook Time: 15 minutes
Total Time: 15 minutes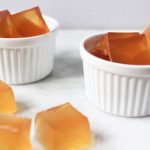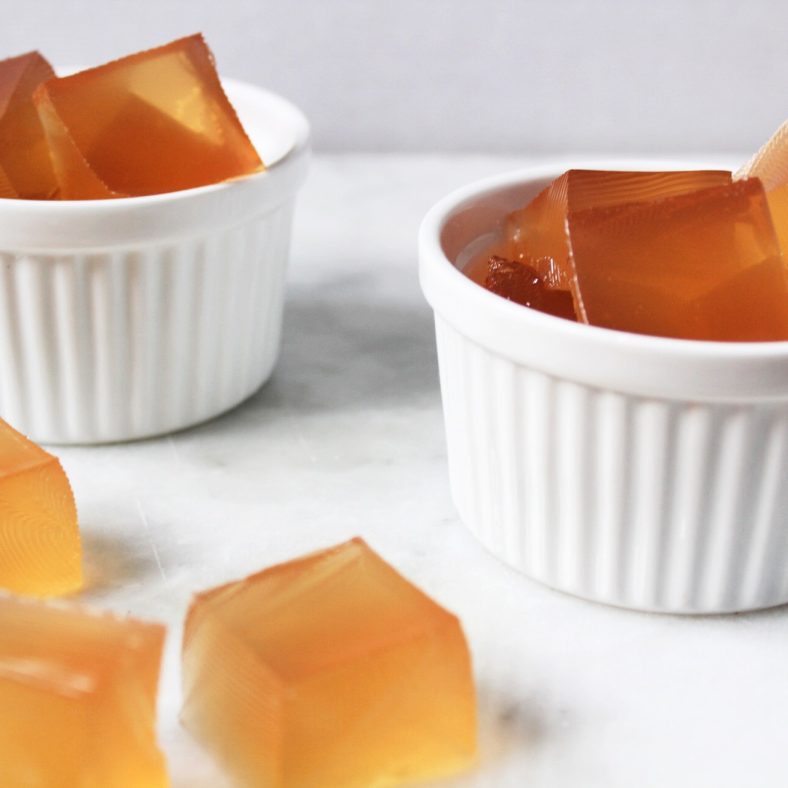 Ingredients
3 cups of water
3 cups of natural, no added sugar lemonade
1/2 cup beef gelatin
2 raspberry tea bags
Instructions
Bring water to a boil in a medium-large pot
Add in the tea bags and allow to steep for 10 minutes
Remove tea bags
Add in lemonade and stir
Pour liquid into a large glass dish
Sprinkle in the beef gelatin while gently stirring
Continue stirring together until it's all dissolved just like you would regular jello
It WILL dissolve, just be patient!
Place in the refrigerator for 1-3 hours to allow to set
Remove, cut and enjoy!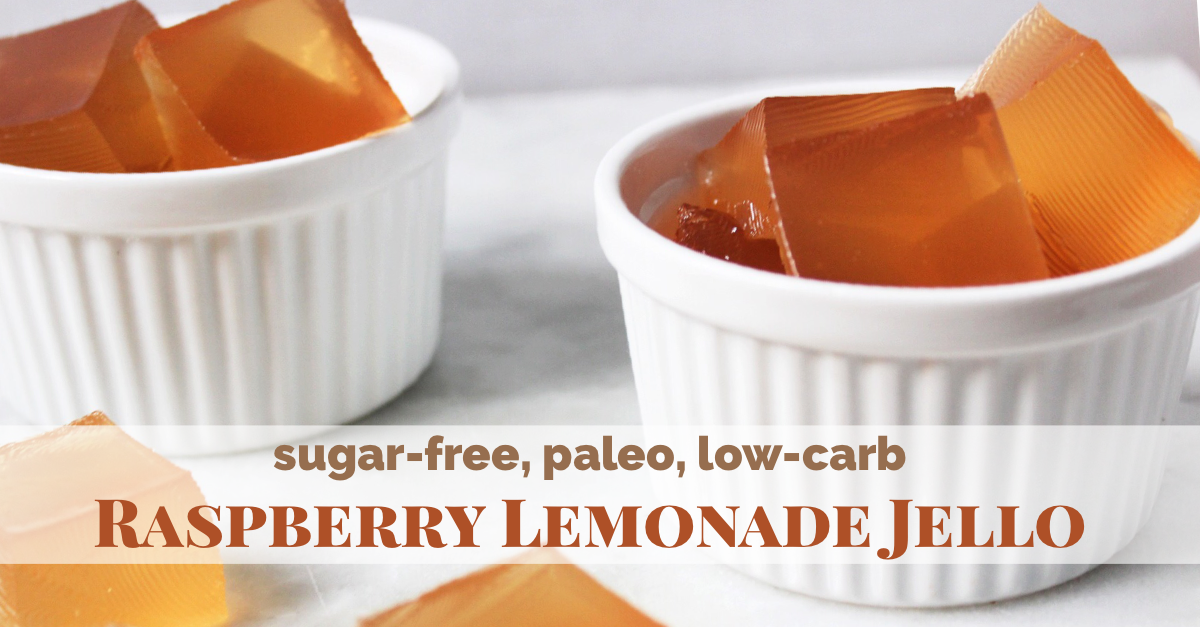 This post may contain some links that are affiliate links, though products are ones I use personally and recommend. When you purchase anything using my links, it costs you absolutely nothing extra, but it does give wholekitchensink.com a little financial support which helps to keep this blog running. Thank you for your continued support, both with your dollars and your interest.