Can we all just agree right now that snacks are the best? Knowing I have a delicious and satisfying snack in my bag just makes me feel better about life, ya know? When it comes to being healthy though, the quality of the snacks you rely on matter. I think we all know there's a big difference between a bag of Doritos and a bag of healthy jerky when you're stuck somewhere and hungry. Relying on process and full of garbage snacks every time you find yourself away from your kitchen can be a major hit to your health goals. So what's a snack-lovin' girl to do?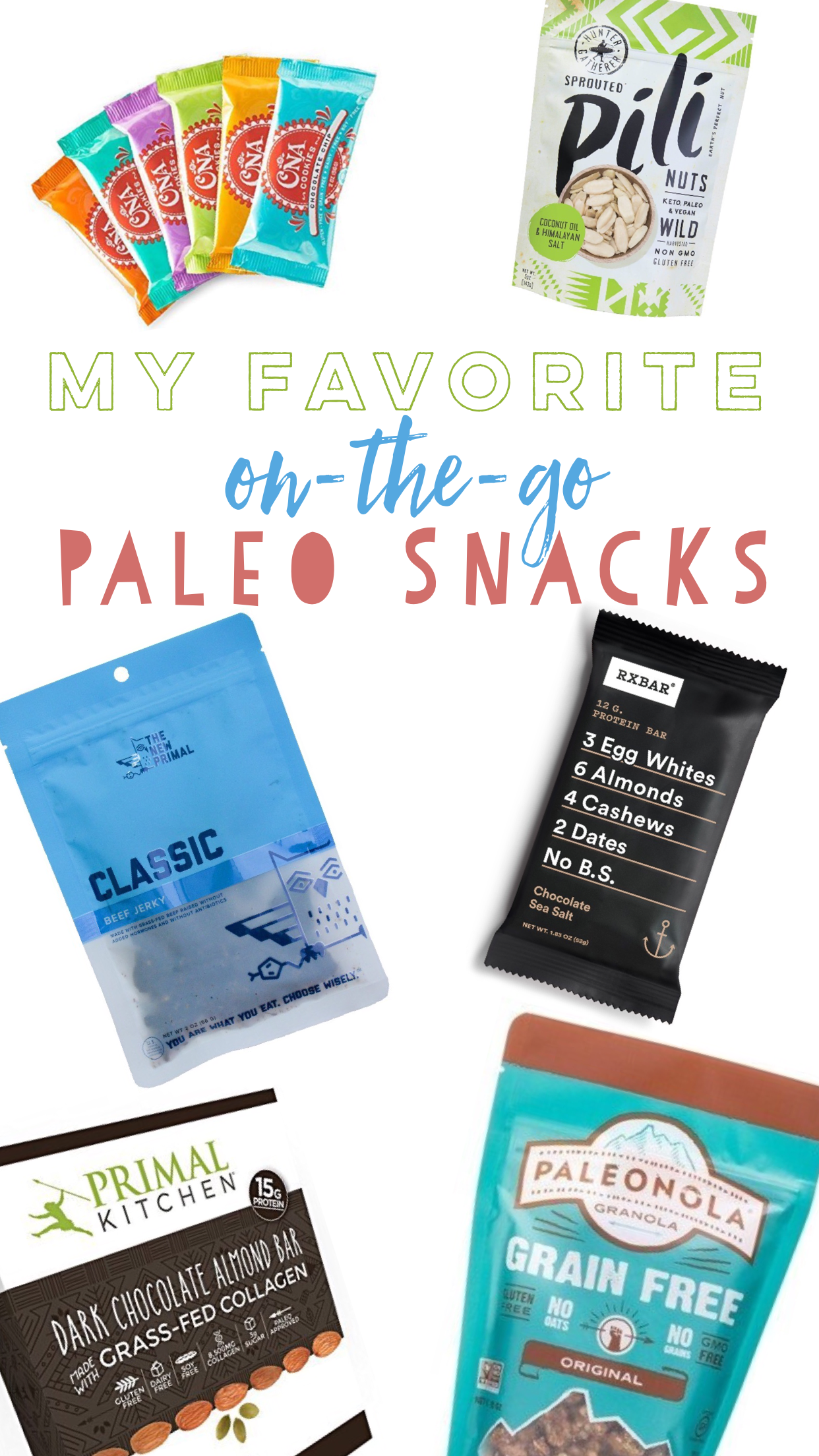 Get yourself some nutritious back-up plans! Here I'm sharing all of my favorites that I have on hand to easily throw in a bag, in a carry on, in a lunch box, in my car, wherever I can, really!
RXBARs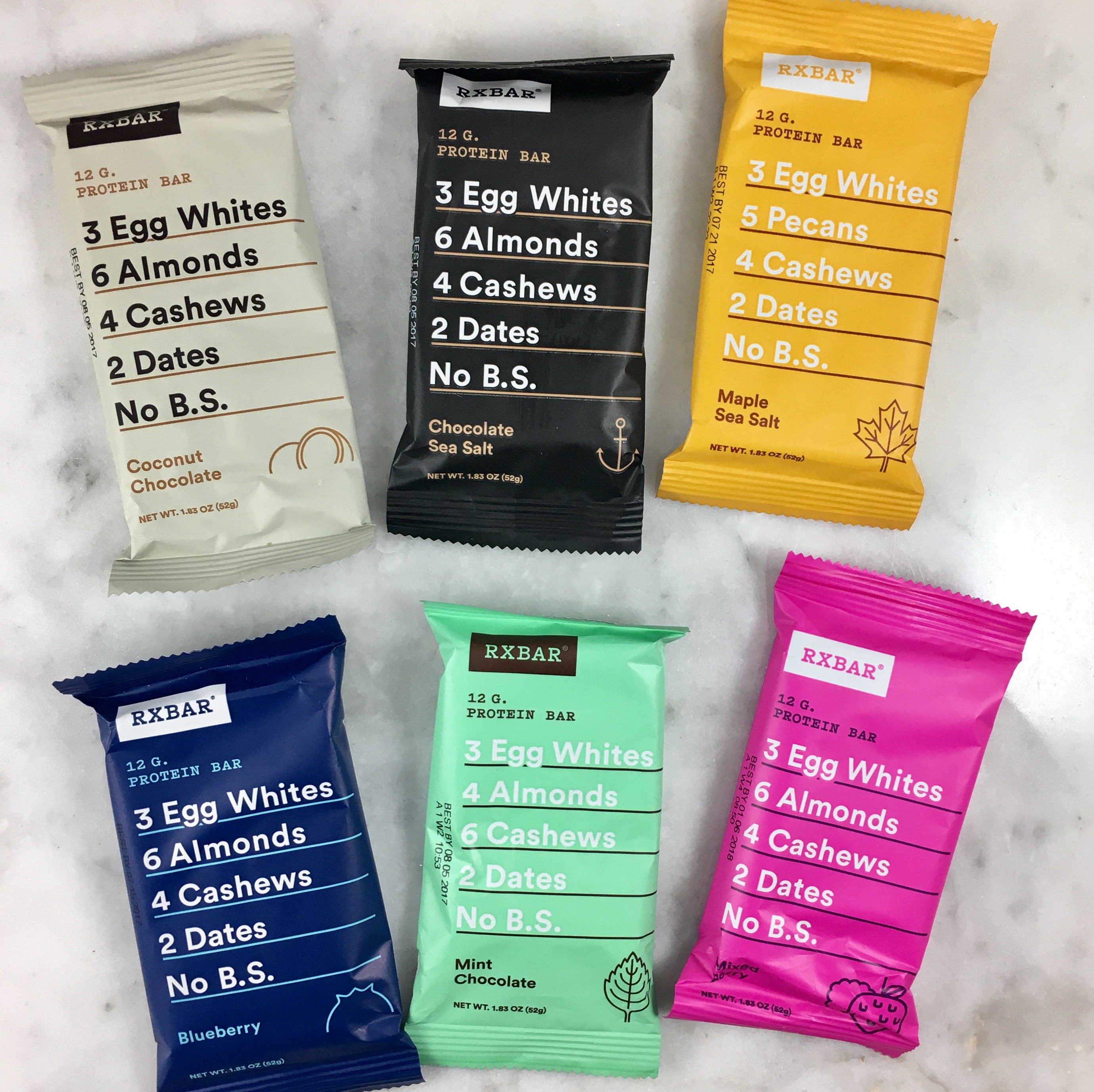 If you follow my Instagram, this comes at no surprise. RXBARs! Gimme em all. These bars are perfect sizes and perfect flavors. Most of them are Paleo and Whole30, except for the peanut varieties, of course. Don't tell the Paleo police, but the peanut butter flavor is actually one of my faves. They're all delicious but definitely check out the maple sea salt and mixed berry! As of date, these aren't available on Thrive Market yet, but you can order them from Paleo By Maileo.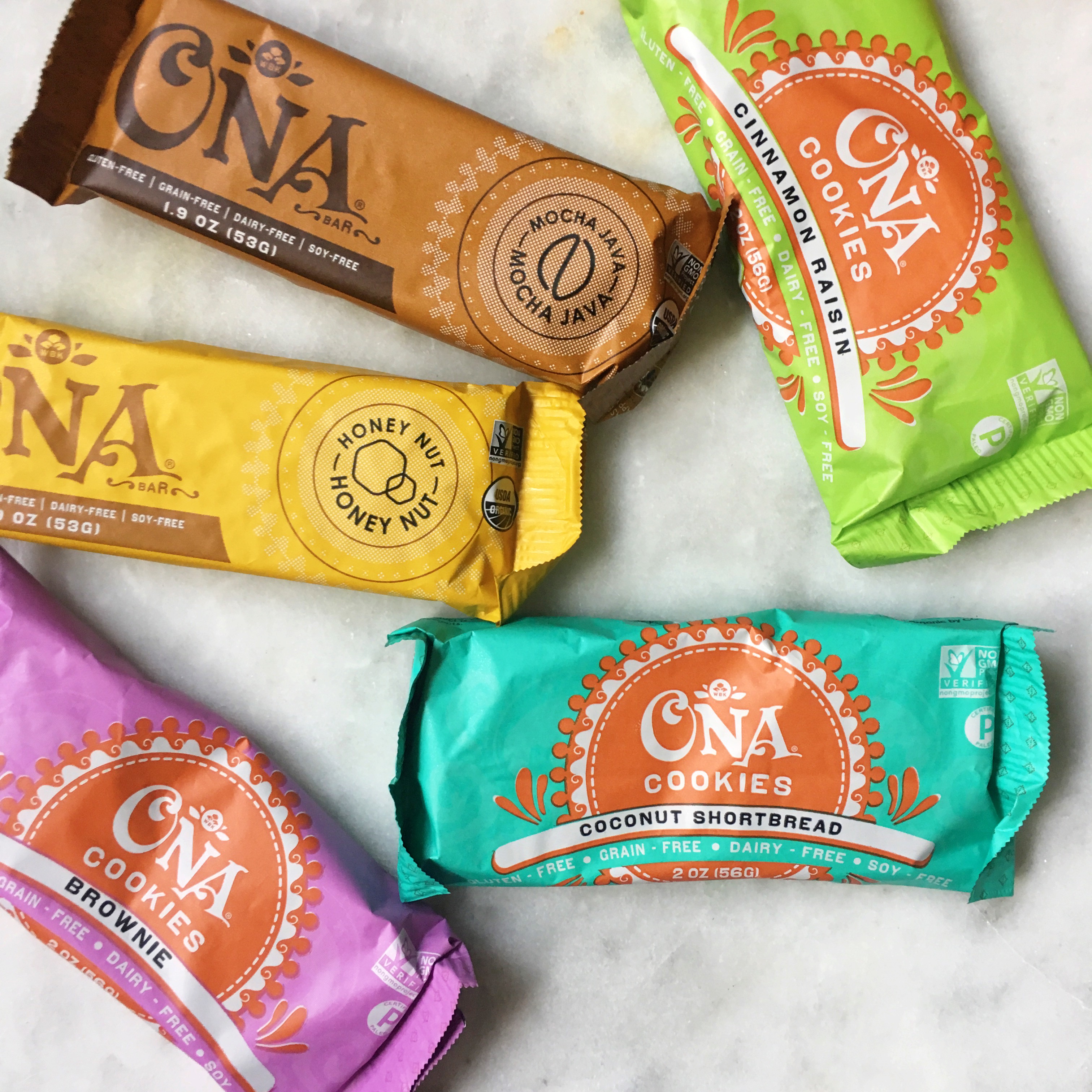 As if you couldn't tell from the name, these things really do taste like treats. But, like, healthy ones ;). With flavors like brownie and coconut shortbread, you'll feel like you're indulging except you're still totally on track and only eating real food ingredients! The packaging is fun, too, which always helps brighten your day!
These bars not only fill me up and get me through until my next meal, but they also have collagen in them! (If you're curious about the benefits of collagen, check this post!) The Primal Kitchen bars come in 4 flavors: macadamia sea salt, dark chocolate almond, coconut cashew and chocolate hazelnut.
These are also available from Thrive Market (you can get your first month free and save 25% off your first order!), Paleo By Maileo and also from the Primal Kitchen website.
Larabars
Hopefully everyone knows about these by now, but it's worth throwing on the list because they come in so handy. They're available practically everywhere now. From Whole Foods, Amazon, Thrive Market, Co-ops and Target, most of us know we love them! They're made from all natural ingredients (like everything on this list!) and come in no less than a zillion flavors ;). Try blueberry muffin, cashew cookie, lemon or even mint chip brownie!
The New Primal Jerky and Meat Sticks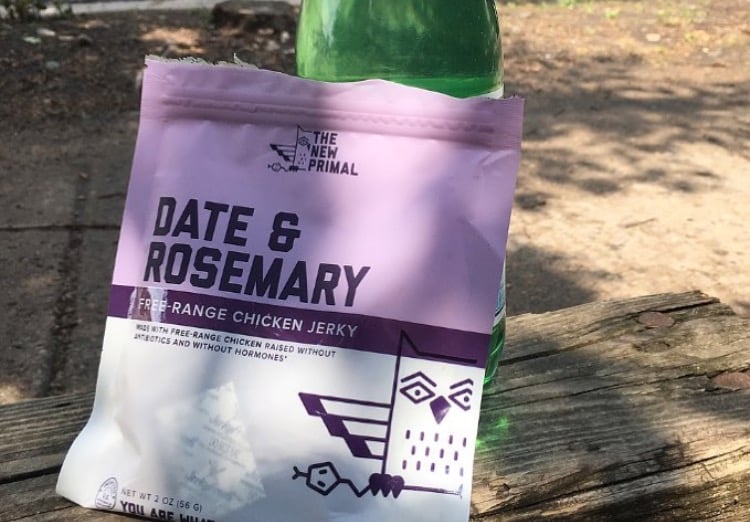 Best stuff ever. I swear. There's so many different HEALTHY flavors of jerky and meat sticks and even ones for kids! I love their traditional beef jerky and I can't stop eating the cilantro lime flavored sticks. The date and rosemary flavor is pretty freaking amazing as well. There's so many options that there's no way you won't find something you can't get enough of!
These Paleo protein bars come in a variety of flavors and are good to keep in your back pocket for those emergency situations. I've ever only purchased them through Amazon and this company does offer good Paleo baking mixes too, like pizza dough!

These come in three flavors and it's hard to pick a favorite. I've also never met a child who didn't like them

Another awesome cracker choice. They have a different flavor and texture than the Simple Mills option but both are totally tasty!
One of my favorite almond butters to snack on with veggies or fruit! They come in single serving packages too, making snacking even easier 😉
Give these a try if you miss conventional potato chips. They're obvioulsy not the same, but they're a good, Paleo option if you're a snacker of the crunchy variety. 😉
Don't buy these through Amazon! I'm linking to it here so you can see what I'm talkin' about but they're double the price on Amazon than they are in the store or from Thrive Market. Anywho, they're delicious. They're addictive. I can eat a whole tub of guacamole slathered all over these chips. Speaking of, I might just do that right now.
Lots of people haven't discovered the buttery, amazing taste of pili nuts yet. But this type of nut is taking the industry by storm. People are going "nuts" for them (ha ha ha…). All jokes aside, mark my words, in the next few years these will be a staple in everyone's diet for their flavor and healthy fats and everyone will know what they are. I'm tellin' ya RIGHT NOW.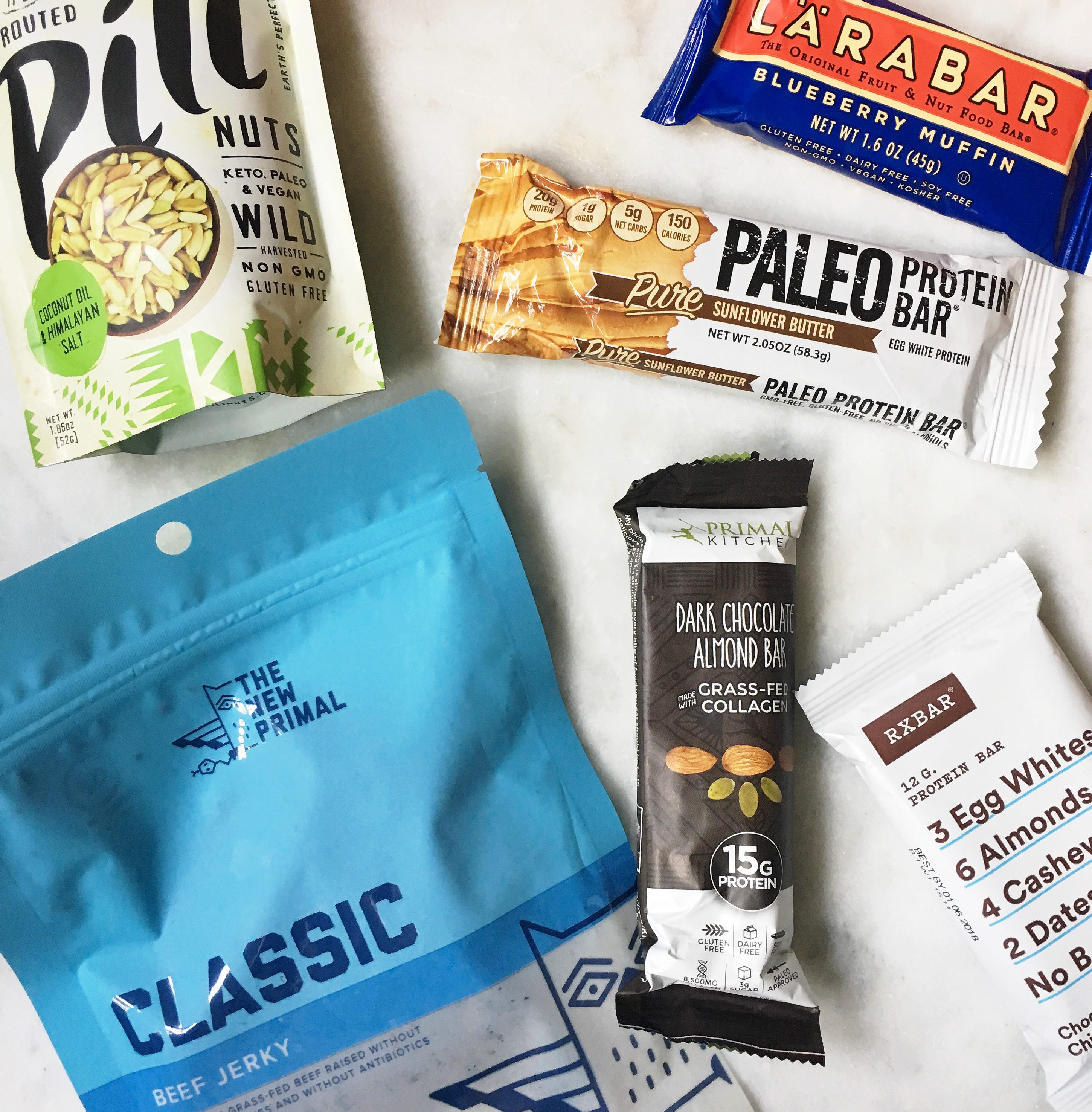 Another good "chip" option if you're trying to stick to Paleo snacking. These are awesome on their own, covered in dip or crunched up over a salad. Get em from Thrive Market, Paleo By Maileo, Amazon or Whole Foods!

If you haven't tried toasted seaweed, you really should! They're the perfect combo of salty and crunchy and they're a light snack option. There's a few different flavors and they're all pretty dang good.
I love Wildway and I get so many servings out of each bag. They're resealable and portable and I just love 'em. There's tons of flavors so you'll for sure find one that peaks your interest. They also carry grain-free hot cereal (aka "oatmeal") that a lot of people LOVE. If you eat breakfast in a hurry, I'd check that out as well!
This grain-free granola is theeeeeee bomb. Maple pancake flavor. Do it. That's all I gotta' say 'bout that.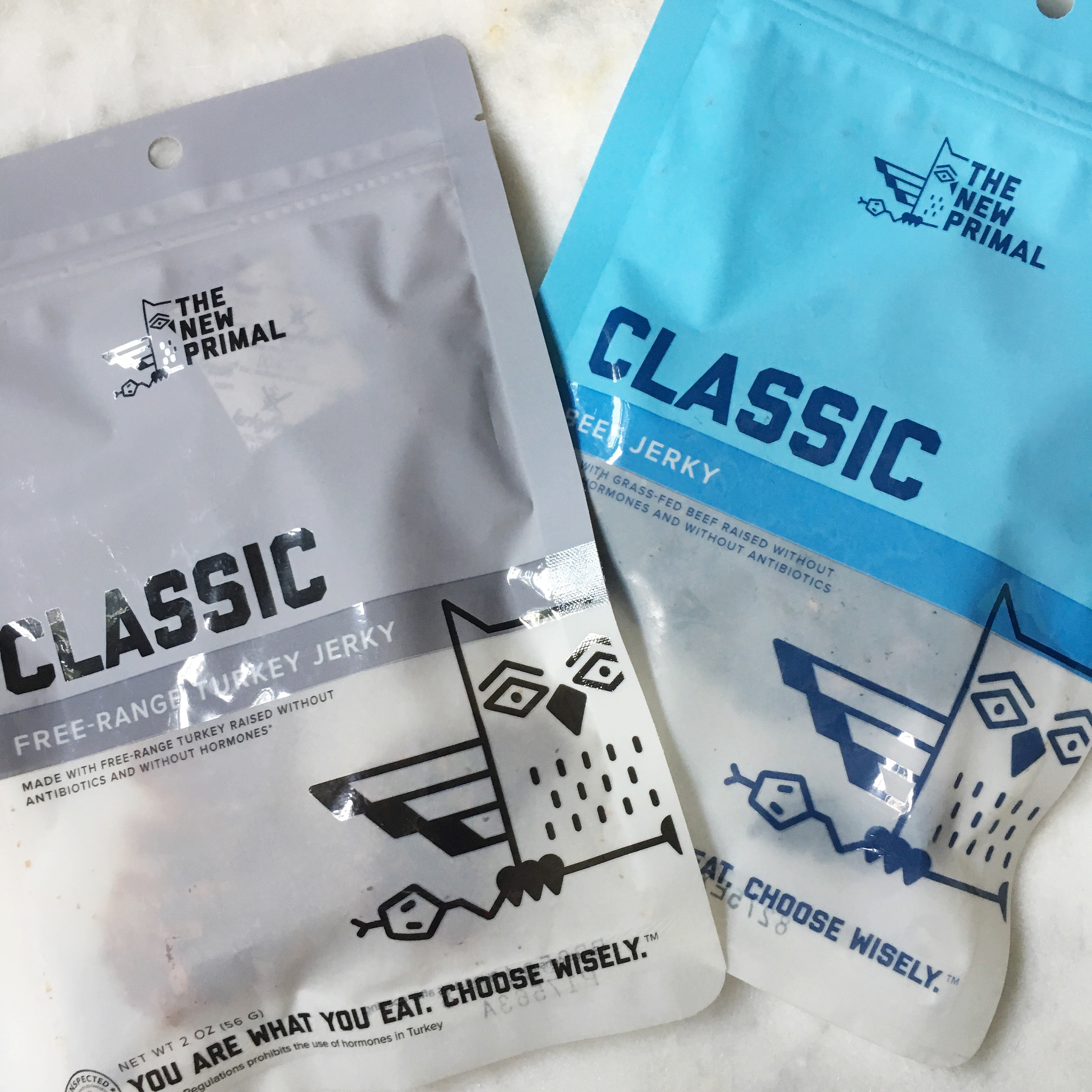 Most all of these snacks are available from Thrive Market (get 25% off your first order + free shipping!), Amazon or Paleo By Maileo if you can't find them in your stores! Personally, I prefer to order online anyway because a) less work for me and b) I get presents in the mail! 😉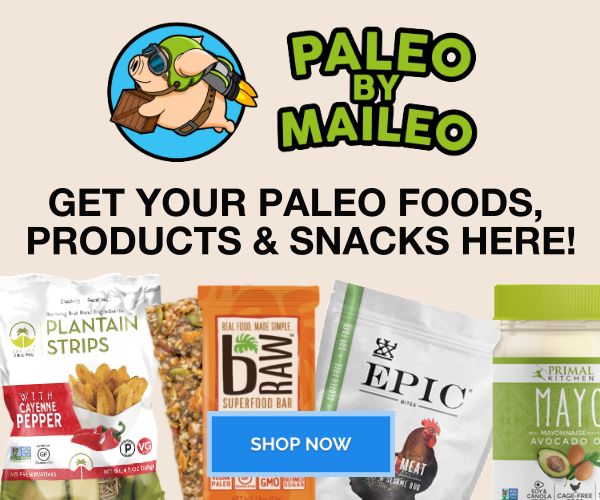 I'm sure I'm missing about a million other prepared snack options but I'm going to leave ya' with my top 15 here. I know there's also a ton of chocolate bars, treats, snacks, etc. but I'm not including those as I personally choose to not eat straight up chocolate as a snack anymore. I have way too many old food habits to jump on that train ;). If you have any other suggestions, favorites or things I'm missing, leave me a comment and let me know what to add!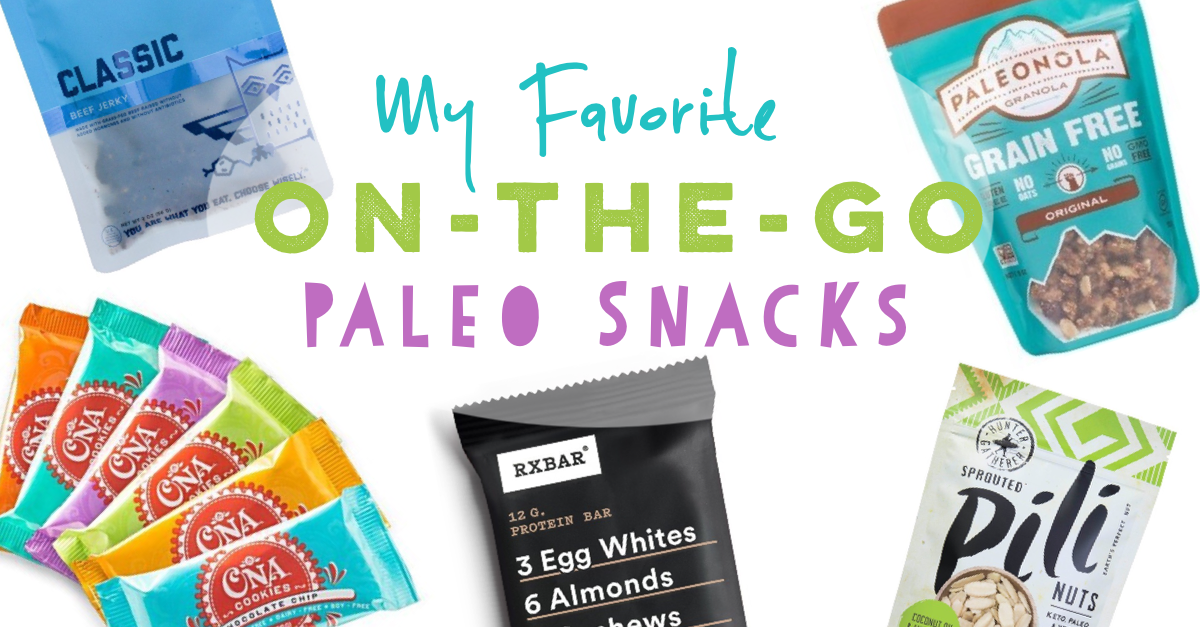 This post may contain some links that are affiliate links, though products are ones I use personally and recommend. When you purchase anything using my links, it costs you absolutely nothing extra, but it does give Paleobailey.com a little financial support which helps to keep this blog running. Thank you for your continued support, both with your dollars and your interest.