This slow cooker Italian tomato chicken soup is one of my favorite ways to use up leftover chicken. It's so tasty and filling, I really can't get enough. Leftovers of this hardly last very long in my house. The coconut milk adds a creamy flavor without the coconut taste.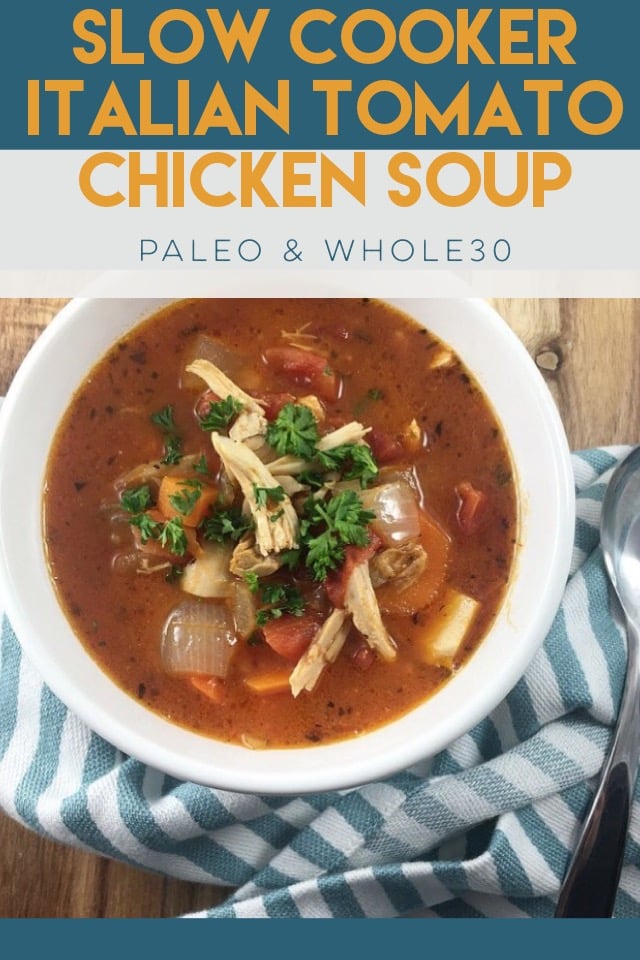 Even if I'm not making it with leftover chicken it's still super simple. I just throw uncooked chicken breasts into the slow cooker and shred once they've cooked. You can either remove them from the soup, shred them and then return to slow cooker or you can just shred them right in the slow cooker. The chicken will be juicy and easy to pull apart.
Go ahead and customize this slow cooker Italian tomato chicken soup recipe by adding in any veggies you want! You can also add in more or less tomatoes and onions depending on preference.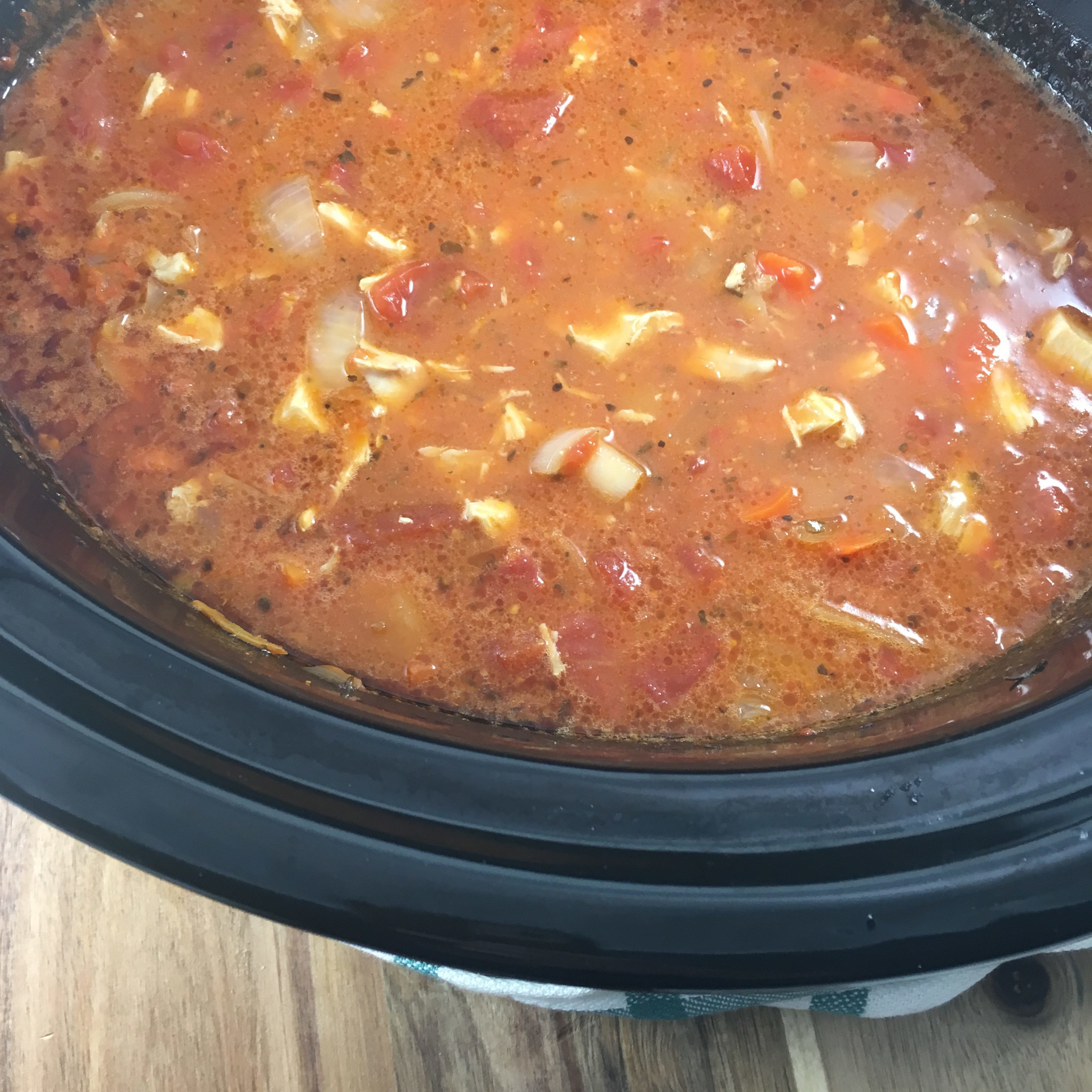 This recipe makes a big crock pot full so it's a great option for meal prep or a family dinner!
Print
Hungry for more? Subscribe to my newsletter to get new recipes delivered straight to your inbox! And be sure to stay in touch on Facebook, Pinterest and Instagram for all of the latest updates.
Slow Cooker Italian Tomato Chicken Soup
Prep Time: 10 minutes
Cook Time: 4 minutes
Total Time: 14 minutes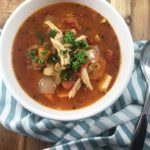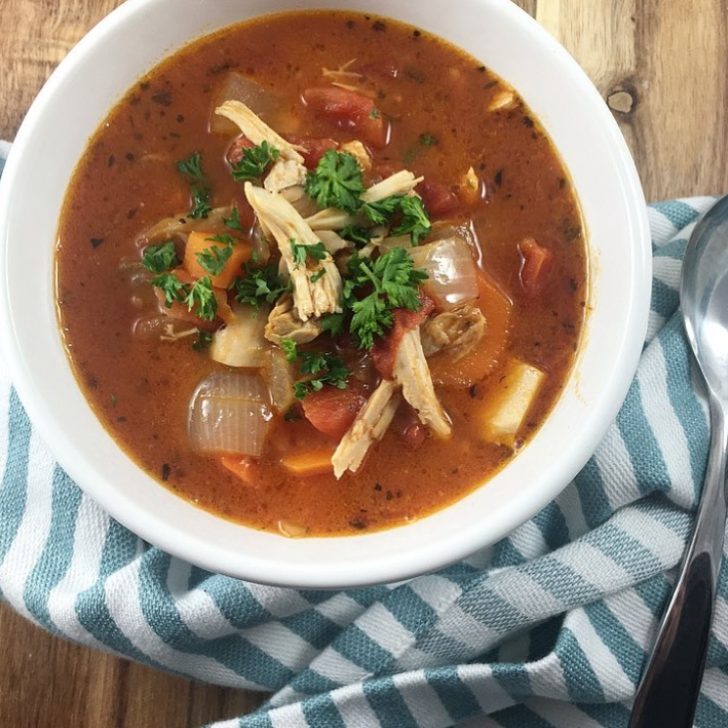 Ingredients
1.5 pounds chicken breast (raw or shredded leftovers)
1 large white onion, diced
2 long carrots, diced
2 14 ounce cans diced tomatoes (do not drain liquid)
1 can full fat coconut milk
2 cups chicken broth
1 8 ounce can of tomato sauce
1 teaspoon garlic powder
1 teaspoon oregano
1 teaspoon parsley flakes
1 teaspoon basil
1/2 teaspoon salt
Optional: fresh parsley to garnish
Instructions
Combine all ingredients into a slow cooker
If you're using uncooked chicken, add them now, take them out prior to serving to shred and then place shredded chicken back into slow cooker
If you're using shredded chicken, add it in 10 minutes prior to serving allow to heat up
Cook on low for 6-8 hours or on high for 4-6