These Paleo and Whole30 boneless buffalo wings are the perfect gluten free appetizer, game day recipe, or family friendly boneless buffalo wing recipe. They're better than take out or the local wing restaurant, and healthier too! Made with a few easy ingredients, this Whole30 chicken wing recipe is going to be a new favorite!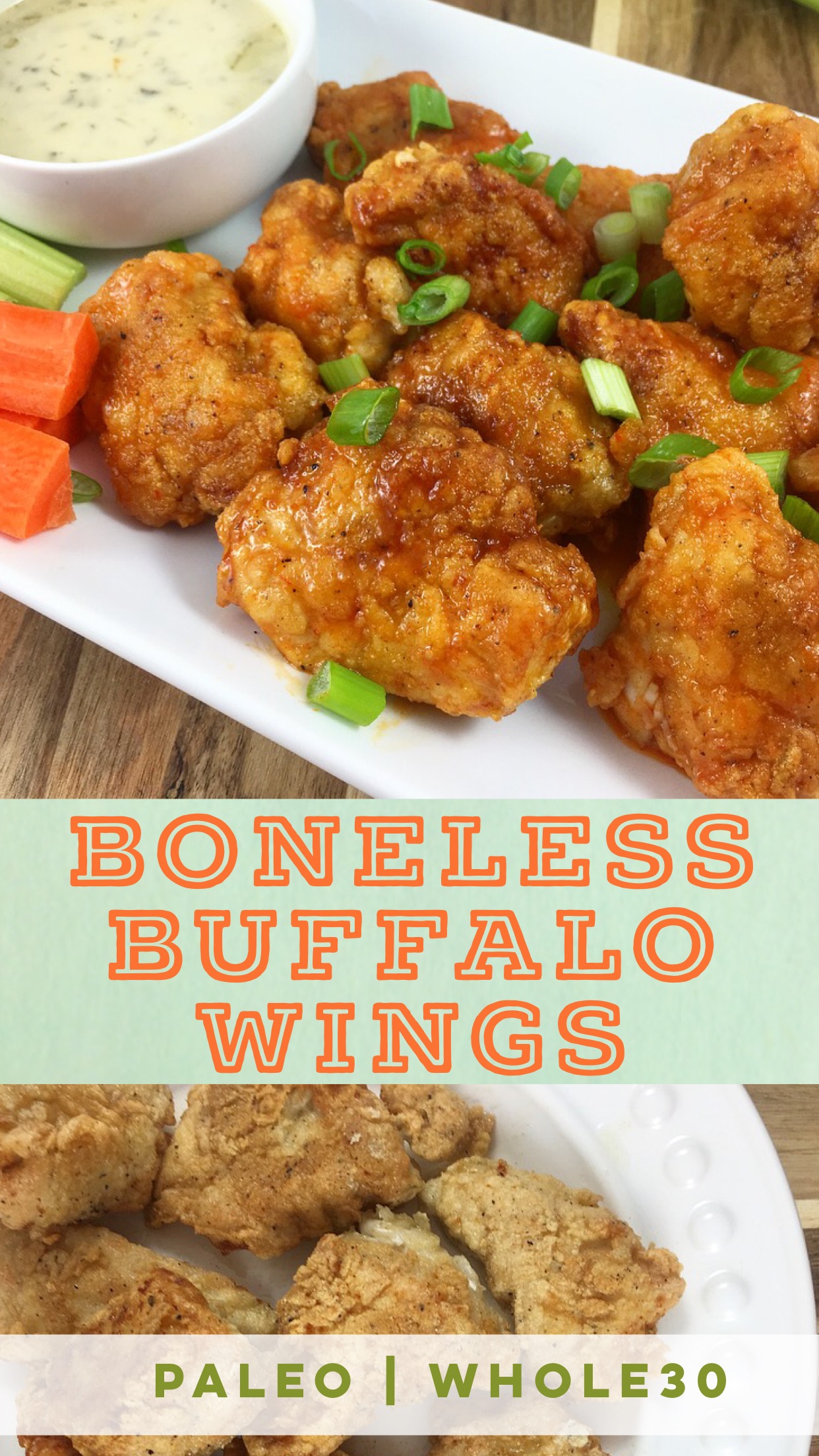 I find it hilarious to see people's reactions when they find out I eat Paleo. When most people are all "*gasp* but what do you even eat?!".. I'm all over here with buffalo sauce all over my face (and shirt too, most likely). Boneless buffalo wings and Paleo.. Not a combination most people expect to hear me say when I'm listing off some of the awesome-amazing food I make.
YEAH, surprise! I don't eat kale everyday. People are genuinely shocked by this. Goes with the whole, "this isn't a diet" thing. I just eat real food. Crazy concept, I know.
Anyway.
I was going to write this post with an opener about these wings being great for game day, but being it's not football season and being I don't need a sporting event I'm not super interested in to be an excuse to make these, I decided against it. Even though it's true, these wings ARE great for game day.
I use cassava flour for breading things like this, but you can also use almond or coconut flour as a replacement.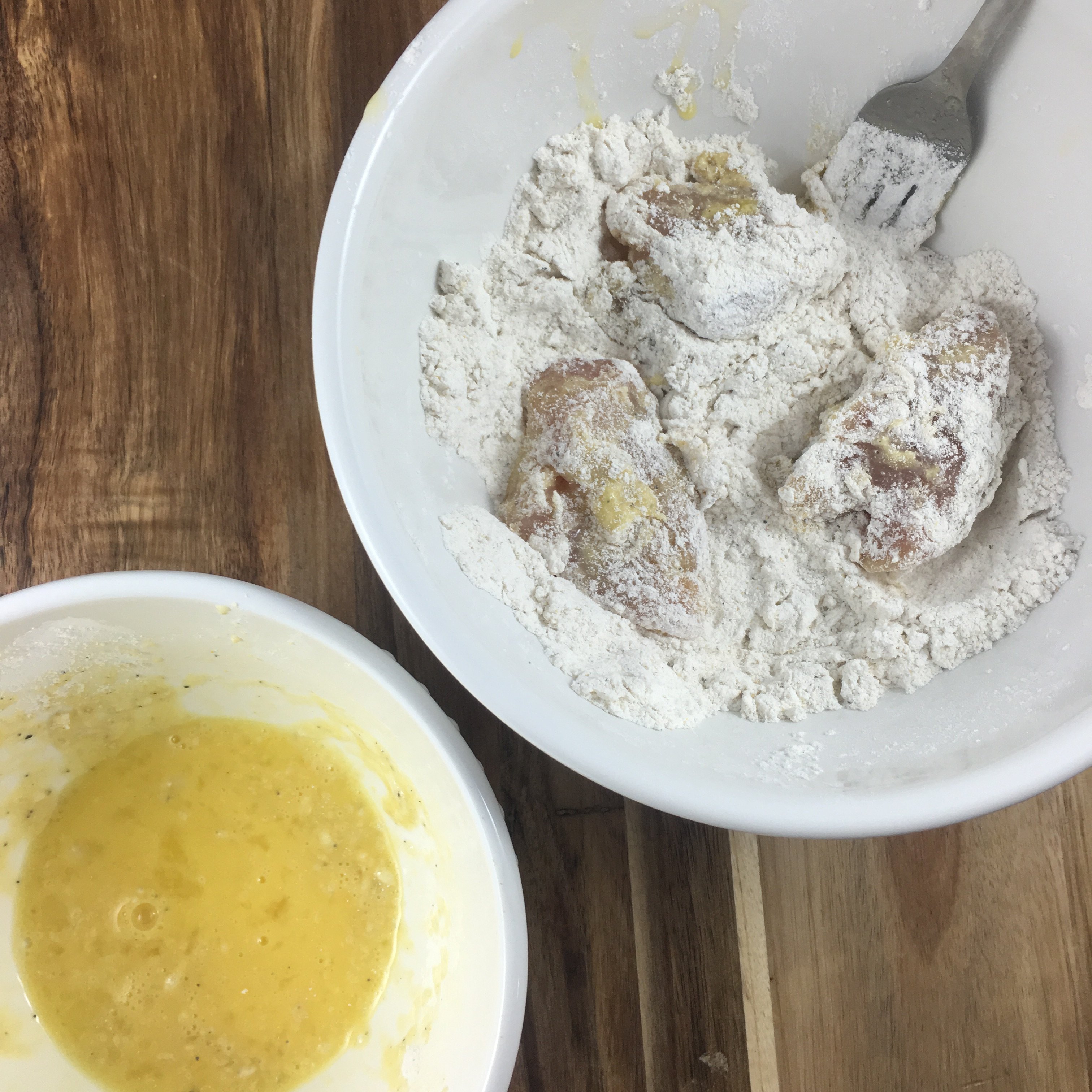 You can use any oil for this buffalo boneless wing recipe but I recommend using tallow or lard over standard olive oil (even though either works!). You're going to need to do this in two batches, or more if you double the recipe for a larger crowd. If needed, add a bit more oil/tallow for the subsequent batches.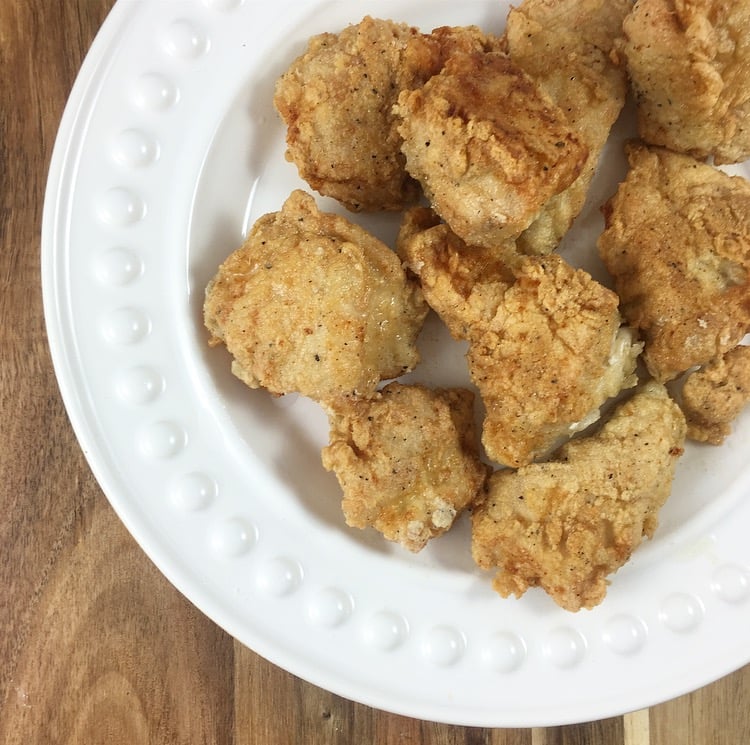 The tallow and lard products I use are from Fatworks. They last for a long time so it's been worth the investment. (The flour and cooking fat is available on Thrive Market for cheaper!) My favorite buffalo sauces are just your standard hot sauce from Frank's and I also use Tessemae's when I have it handy.
The best way to reheat these Whole30 boneless buffalo wings is to put them back onto a skillet for a few minutes to crisp them back up or in the oven for a few minutes. When I take them to work with me I just microwave them and they're fine that way, as well.

My favorite ranch, Paleo or otherwise, is Primal Kitchen's Ranch. (Get it on Amazon, or pick it up discounted from Thrive). It's the perfect addition to these boneless buffalo wings! Promise ya that!
Other Wing Recipes You Need to Make Right Now:
Print
Hungry for more? Subscribe to my newsletter to get new recipes delivered straight to your inbox! And be sure to stay in touch on Facebook, Pinterest and Instagram for all of the latest updates.
Boneless Buffalo Wings: The Paleo Recipe Every Wing Lover Needs
Prep Time: 5 minutes
Cook Time: 20 minutes
Total Time: 25 minutes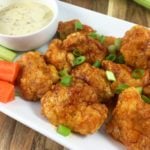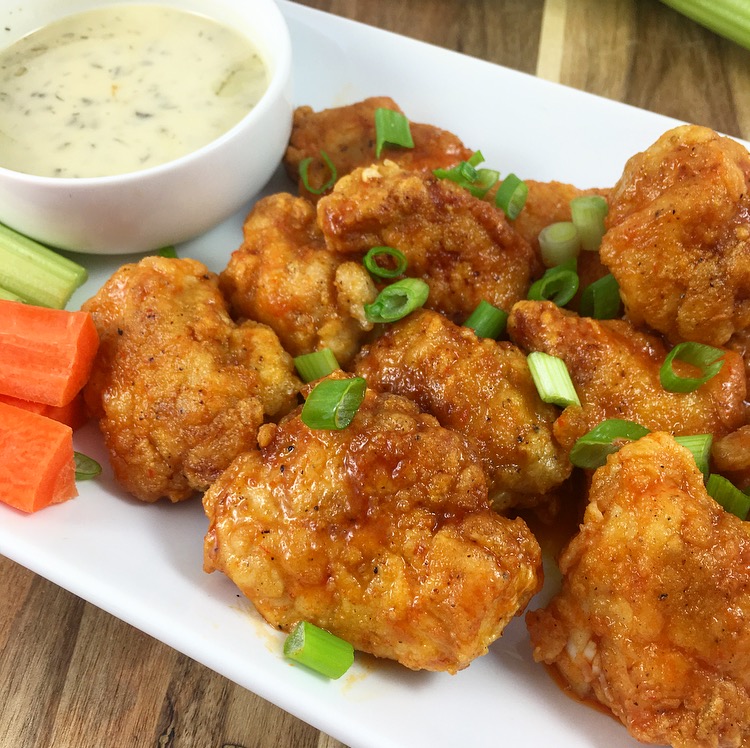 Ingredients
1.5–2 pounds chicken breast, cut into bite sized pieces (about 2–2 1/2 inches)
1 cup cassava flour
2 eggs, beaten
1 tablespoons garlic powder
1 tablespoon pepper
1/2 tablespoon salt
Oil for frying (I recommend tallow for this wing recipe)
1/2 cup of ghee
1/2 cup of hot sauce
Instructions
Combine dry ingredients in a medium sized bowl
Dip chicken into beaten egg and then coat in flour mixture
Make sure to generously coat each piece of chicken with the flour mixture
Heat tallow or oil for frying in a skillet
Once hot, carefully place chicken into the skillet, ensuring not to touch other pieces
Note: All chicken pieces won't fit into pan at once
While they're cooking, microwave ghee in a bowl to melt
Combine with hot sauce and set aside
Cook chicken for about 4 minutes on each side
*some larger pieces may need more time than others to cook fully
After about 8-10 minutes, remove from heat
Repeat cooking instructions for the last half of chicken wings
Toss wings in the sauce mixture and enjoy!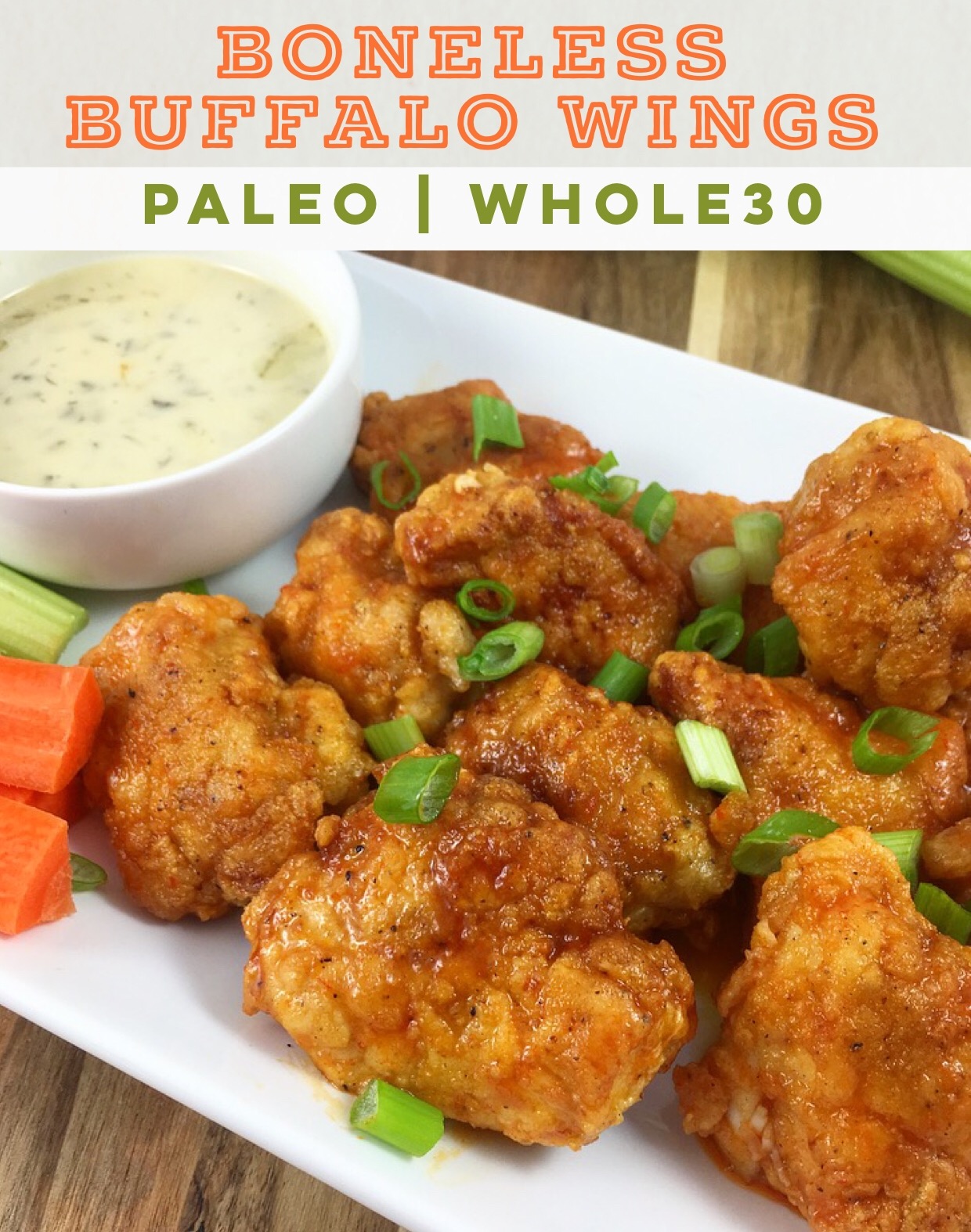 This Whole30 boneless buffalo wings post contains affiliate links, though the products are ones I frequently use personally and recommend. When you purchase anything using my links, it costs you absolutely nothing extra, but it does give wholekitchensink.com a little financial support which helps to keep this blog running. Thank you for your continued support, both with your dollars and your interest.