I sat in a hospital from 4 a.m. to 7 p.m. yesterday as my dad had surgery. I brought plenty of my Paleo snacks with me so I would make healthy choices while I was there. But after only eating snacky type foods all day, I woke up craving veggies. I had to head back to the hospital so I didn't have time to really make anything labor intensive. Instead, I whipped up a quick homemade balsamic vinaigrette dressing to throw on top of a salad.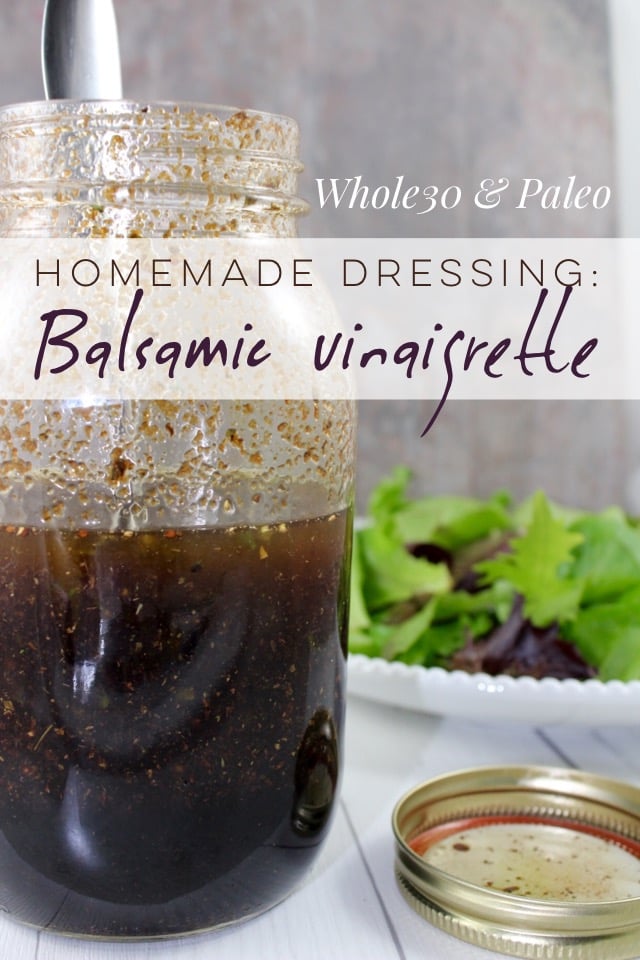 It took all of a few minutes to make and it'll last up to a week in the fridge. The ingredients are all things I had on hand, making this a pretty cheap and efficient way to jazz up my salads. If I have extra towards the end of the week, I'll often use it as a marinade for some chicken breasts and get a few extra miles out of this homemade dressing.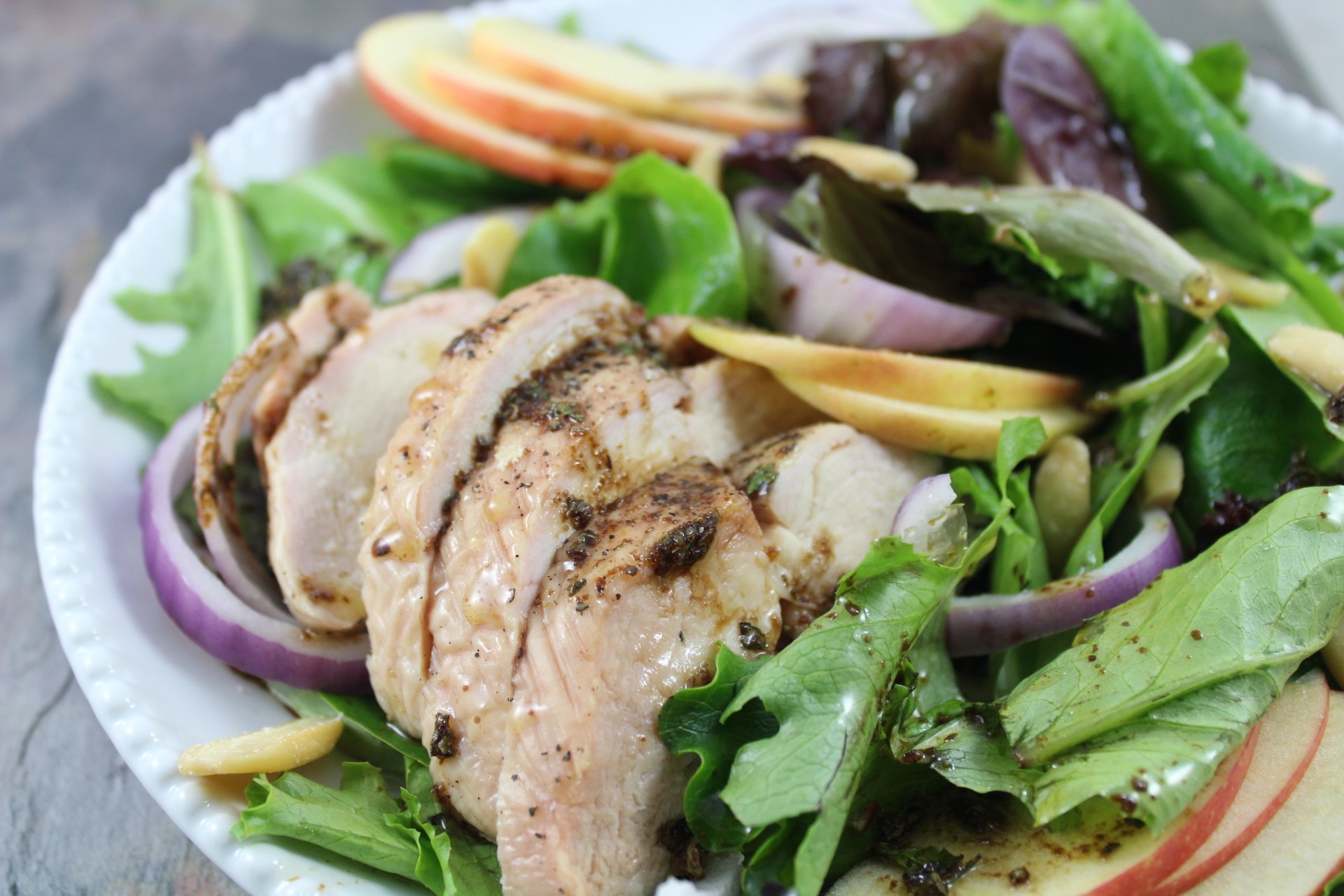 The salad I'm eating it with today is just some mixed greens, sliced apples, sliced red onion, a handful of pili nuts and a baked chicken breast. Quick and easy. I made the exact same one to go with me back to the hospital for later, too. I use these cute little guys for packing/meal prepping salads or anything that needs dressing. I just throw it in the container with the salad so it's all there when I'm ready to eat.
Print
Homemade Balsamic Vinaigrette: Do it Yourself Salad Dressing
Prep Time: 5 minutes
Total Time: 5 minutes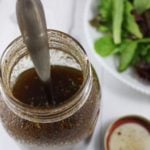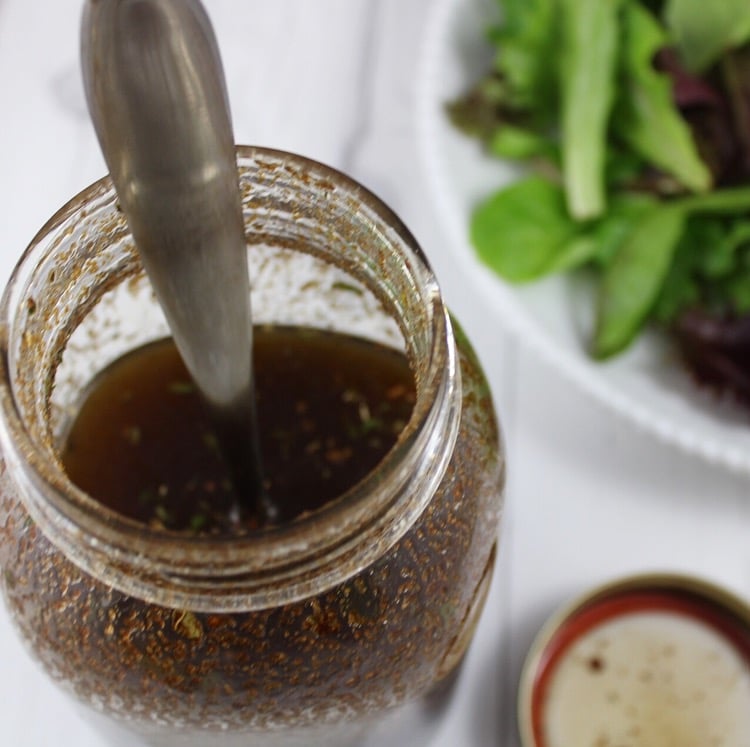 Ingredients
1/2 cup Extra Virgin Olive Oil
1/2 cup Balsamic vinegar
1 teaspoon whole grain mustard
1/2 teaspoon dried parsley
1/2 teaspoon dried basil
1/4 teaspoon salt
1/8 teaspoon pepper
Instructions
Combine all ingredients in a container with seal
Store in refrigerator up to 1 week
Shake well before using
Use one half, or double recipe for larger or smaller quantities
This post contains affiliate links, though the products are ones I frequently use personally and recommend. When you purchase anything using my links, it costs you absolutely nothing extra, but it does give wholekitchensink.com a little financial support which helps to keep this blog running. Thank you for your continued support, both with your dollars and your interest.