Whole30 has taken the world by storm, but by far the biggest compliant I hear is all the prep work that goes into it. Cooking your own meals 3 times a day for 30 days is a huge adjustment for most of us. Even as a  food blogger, guess what? Sometimes I just don't want to grocery shop, prep and come up with something for dinner. Especially on a busy week night. Blue Apron announced their partnership with Whole30 for January and February and I couldn't be more excited to have the option to reduce my workload, my stress, and my time in the kitchen.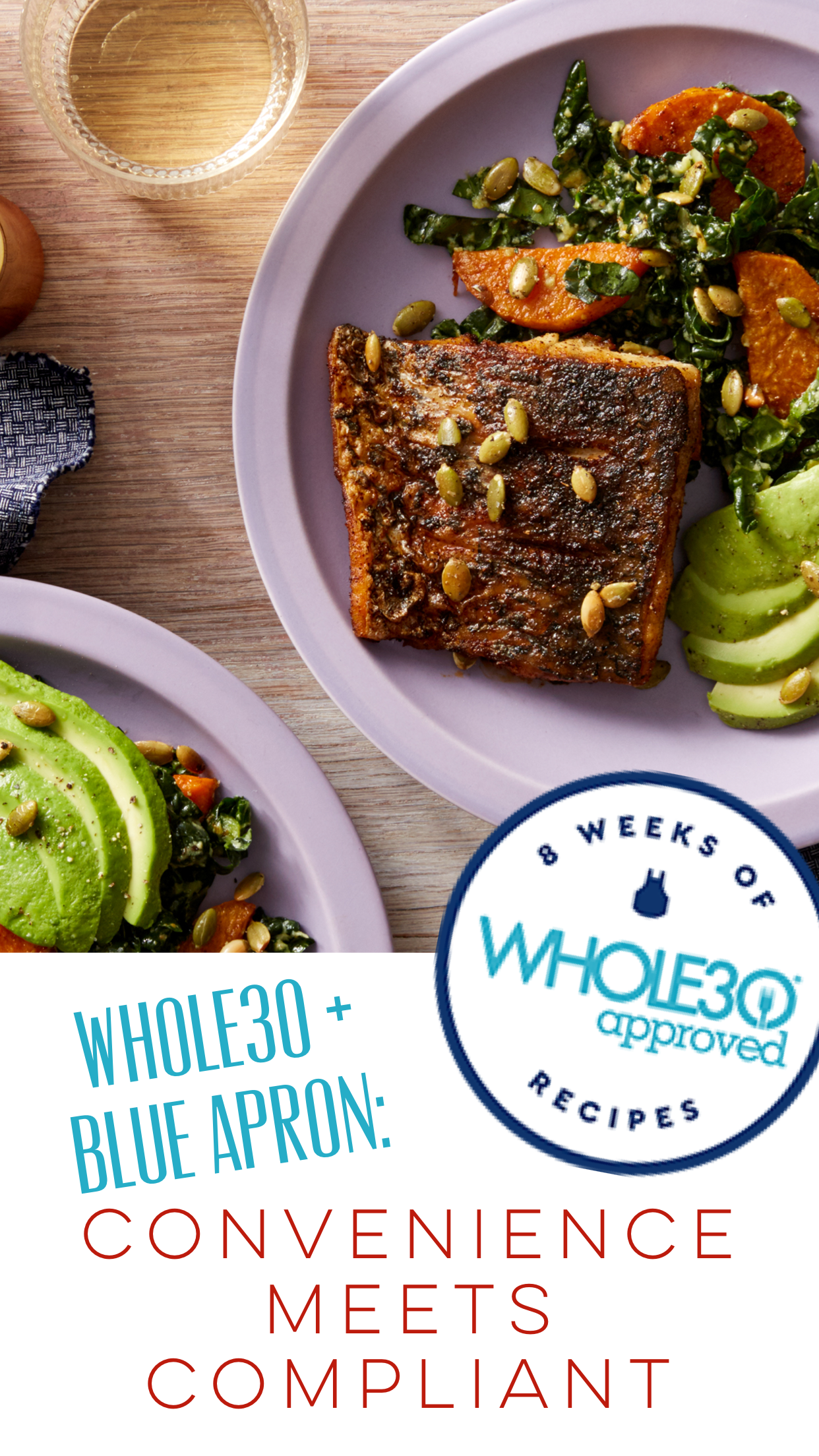 This post is sponsored by Blue Apron. I'm happy to work with a company that brings so much value to my life! Thanks for your support here on the blog and your support for Blue Apron!
Blue Apron is a national meal delivery service which specializes in providing customers with everything they need to make healthy eating easier. It allows you to choose between amounts of portions included in your delivery to fit your families needs, and gives you permission to click into auto pilot when cooking dinner is the last thing you want to do. And now with Blue Apron offering Whole30 meals, you can be on auto pilot and still stay on the Whole30 wagon.
I tried Blue Apron, and I can't even begin to tell ya how magical it was to come home to a box full of Whole30 compliant ingredients and easy, creative recipes I didn't have to come up with or scour the web for myself. My boyfriend even went as far to call our week eating Blue Apron a "Whole30 Miracle", and, honestly, I'm kind of thinking Blue Apron should snatch up that up as their new tagline.
Even some members of my January Whole30 group posted throughout the month about their experience having a stress-free meal option from Blue Apron. And as their Certified Whole30 Coach, I was just happy they had Blue Apron to make their lives easier instead of opt for an off-plan choice.
Alright, so here's the nitty gritty details.
You go onto Blue Apron's super user friendly site and select your meals. The Whole30 compliant ones are all clearly marked, so there's no way you're going to mess that up. A few days later, a big ol' box of goodies waits patiently at your front door until you get home, hungry and tired from adulting all day.
Open the box (which, I have to say was really nicely packaged with ingredients, veggies, meats, spices clearly marked), unpack the goods onto the counter or into the fridge for later.
The recipe cards have step-by-step instructions with photos that are easy to follow. AKA, husbands can even handle cooking dinner if you're off carting the family around to football practice or getting home late from work. Next thing you know, dinner is done.
I was pretty impressed with my Blue Apron meals. The process from start to finish, from signing up to clearing my plate, was totally seamless. The meals didn't take any longer to cook than it would have taken a pizza delivery guy to get to my house. And the recipes were fresh ideas I wouldn't have thought to make myself. It was just a nice change of pace to have both convenience and a great tasting meal.


The good news? You still have a whole month left to take advantage of Blue Apron's Whole30 partnership and get the goodness on your doorstep. Giving yourself a break and making your Whole30 simpler every once in a while is one of my top tips for a successful Whole30, and taking the work out of a few dinners is exactly how you can do that! Plus, you'll thank yourself later when suddenly it's 6:30 pm, you're starving, and you realize you have a Whole30 Blue Apron meal waiting for you in the fridge.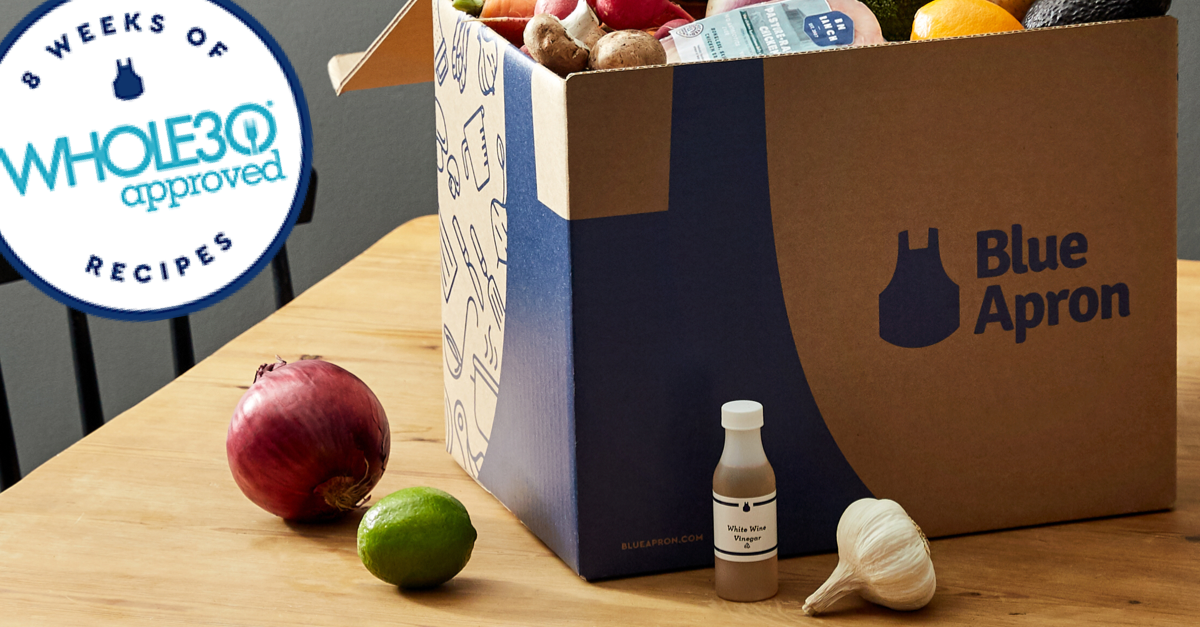 This post contains affiliate links, though the products are ones I frequently use personally and recommend. When you purchase anything using my links, it costs you absolutely nothing extra, but it does give Paleobailey.com a little financial support which helps to keep this blog running. Thank you for your continued support, both with your dollars and your interest.