Paleo On The Go is a meal delivery service that specializes in bringing Whole30 Approved, Paleo, Keto and AIP meals right to your doorstep. Chef prepared, with organic ingredients sourced from local farms, Paleo On The Go is an ideal option for anyone wanting healthy, Whole30 meals on hand that not only taste great, but make life easier.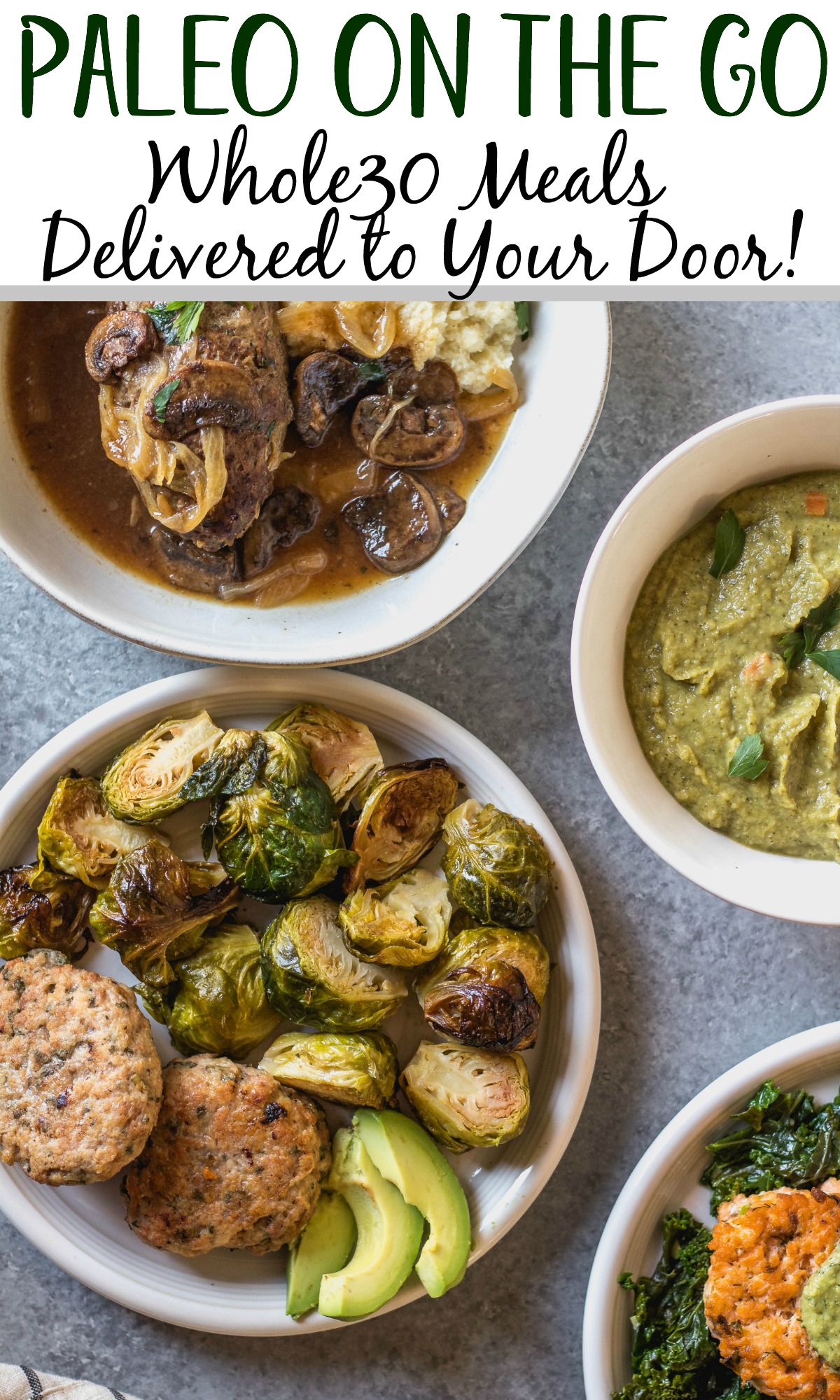 This post is in partnership with Paleo On The Go. Use the code "BAILEY15" to save $15 off your order! I'm happy to bring you a company I love, use and believe in so much. All opinions are my own. Thanks for your support here on the blog, and your support for Paleo On The Go!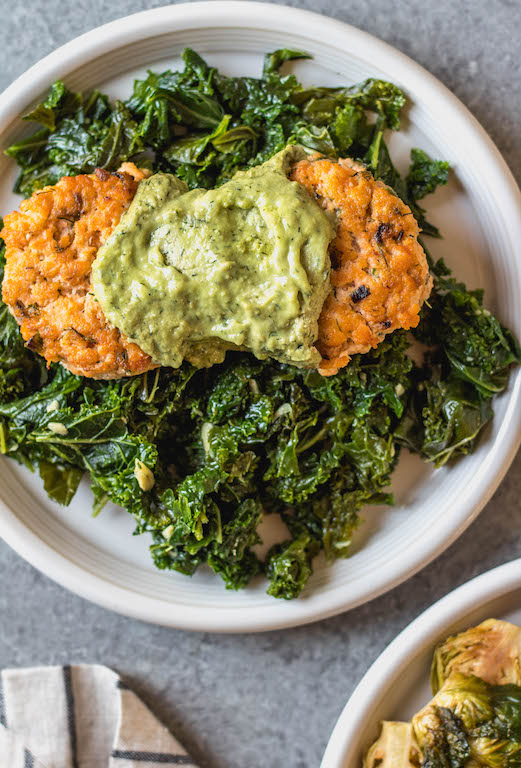 Who is Paleo On The Go For?
Paleo On The Go is the perfect option for anyone who's following any of these diets and is looking for quick, easy options for mealtime. I relied heavily on these after I had surgery on my broken ankle. I couldn't stand to cook, but I knew my nutrition was one of the most essential elements to my healing.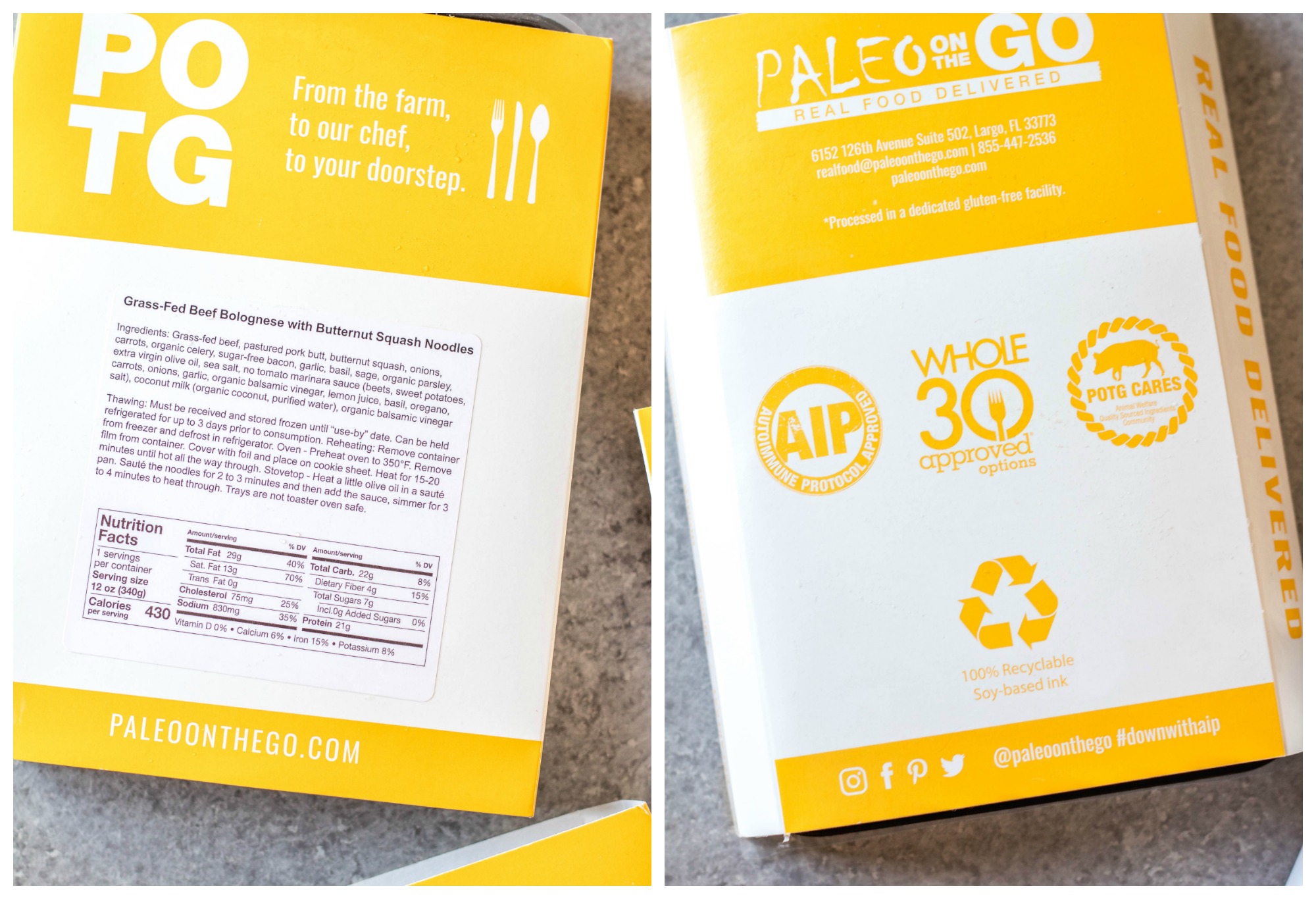 They are the perfect addition to a round of Whole30, whether you want to have back up meals on hand, or are short on time in the mornings for breakfast. There's so many ways Paleo On The Go is an asset to a successful Whole30, including:
Busy parents navigating back-to-school season for their kids or virtual learning
New parents welcoming home a baby
Having the meals on hand for weeks you didn't meal prep or run to the grocery store
For when you forgot to pull something out of the freezer for dinner
Those who find themselves not having time to make breakfast some mornings
After an injury or surgery
Those who want a fresh lunch every day and don't like to meal prep the same thing for their work lunches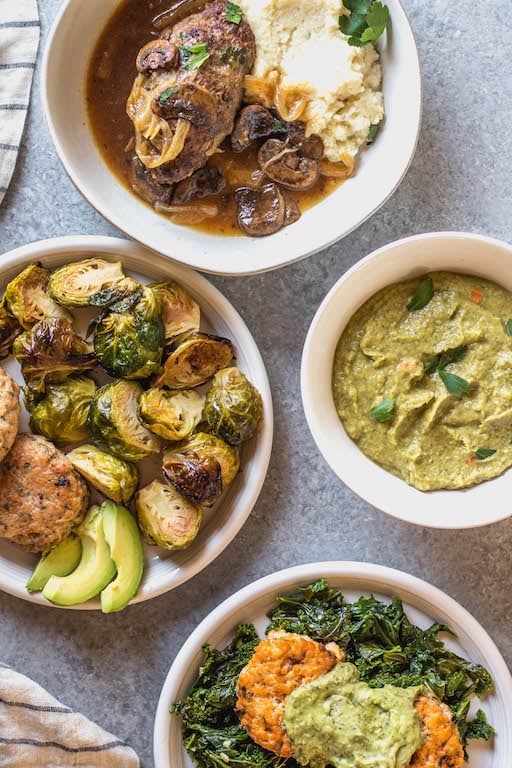 Check out their Whole30 meal options! Make sure to use the code "BAILEY15" for $15 off!
Meal Delivery Options and Ingredients
As mentioned, Paleo On The Go places a huge emphasis on sourcing the highest quality ingredients when it comes to both animal protein and vegetables. They source their ingredients from local farms where the animals are humanely raised, have access to pastures, and are grass-fed/grass-finished, and all fish is wild caught or organic. It's really impressive the lengths they've gone to ensure the quality of the food that lands on your table. You can find the farms and practices they use, and read more about it here.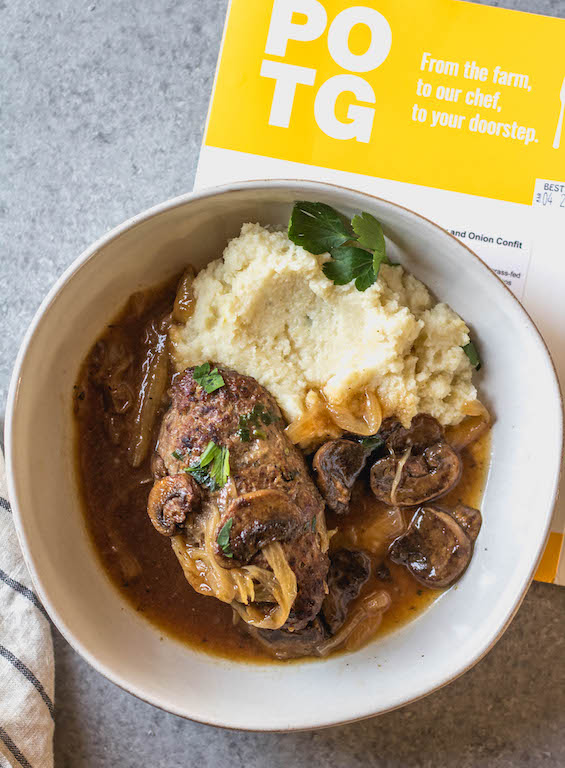 They also differentiate themselves from other meal delivery options by offering many different ways to order: individual meals you can order a la carte, cost-saving meal bundles, or a subscription option. This way there's something for everyone, whether you need lunches every day during your Whole30 taken care of or if you want to stock your freezer for quick breakfast or dinner options.
Another thing that differentiates Paleo On The Go with other meal delivery services is that these meals are fully cooked and ready to be reheated quickly. Many other options out there send you the ingredients for you to prep and then cook yourself, which I've found just is not convenient for me when what I'm wanting is the work taken out of meal time, without sacrificing taste and health.
Meals Full of Flavor (& Health!)
There's an extensive variety of meals they offer, and there's something for everyone and every time of day. There's breakfast options like Smoked Salmon Breakfast Bowl, Savory Breakfast Hash, and Chicken Sausages with Roasted Brussels Sprouts. An impressive selection of soups, including a really delicious Cream of Broccoli, White Chicken Chili, Zuppa Toscana and Tom Kha Gai.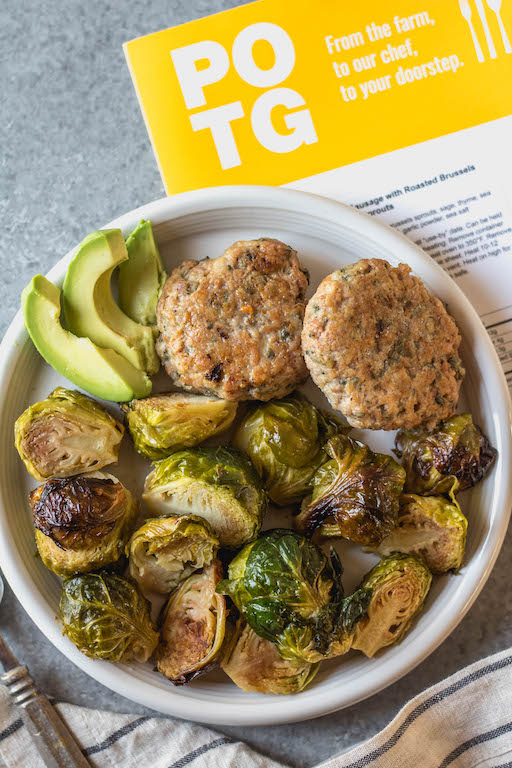 For main meals, there's many Whole30 options, and all I've tried have been huge hits. From Grass-fed Beef Bolognese with Butternut Squash Noodles, Beef Bourguignon with Japanese White Sweet Potato Mash, Zesty Salmon Burgers with Avocado Sauce, Chicken Wings, and Spinach and Mushroom Beef Lasagna. All Whole30 Approved, all Paleo and AIP, and all incredibly tasty.
They also offer a variety of bone broths, perfect for sipping, full of nutrients and collagen, and in a few savory flavors you'll love.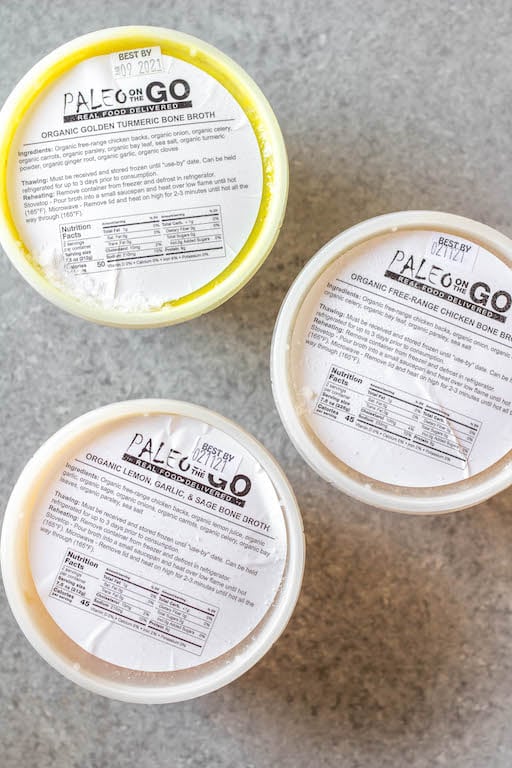 What's better than tasty when it comes to these meal options? They're quick and easy to heat and eat. Paleo On the Go really adds an invaluable convenience when it comes to a round of Whole30 by making sure you always have your next compliant meal that you're looking forward to eating at your fingertips.
Not only are these meals awesome for nights I don't want to cook and weeks I don't want to meal plan, but I just can take some solace in the fact that at any given time I have two or three in the freezer as "in case of emergencies" – which is a cornerstone of planning to complete a round of Whole30.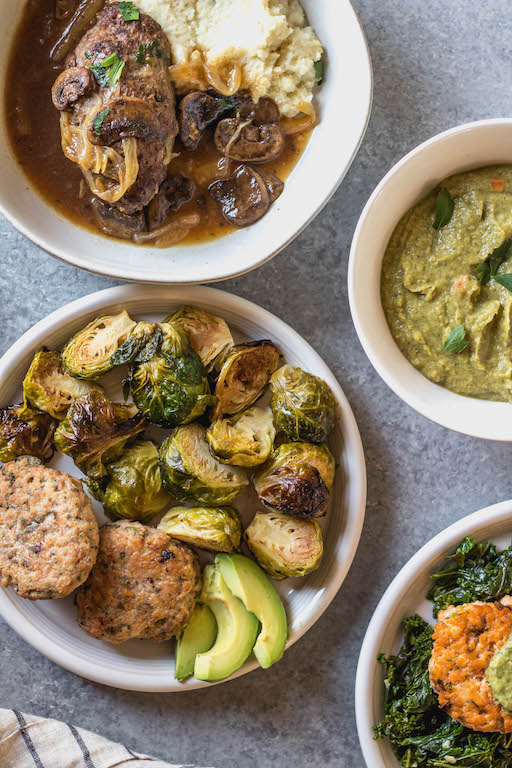 If nothing else, that's the reason you should check out some of the pre-made Paleo and Whole30 Approved meals. Toss a few in the freezer and rest easy next time the game runs late, the kids are sick or you're just not wanting to spend an hour in the kitchen on an already-busy weeknight.
All around, I think it's an awesome way to stay prepared, and I've been consistently impressed with the quality of the meals. I'm so thankful I finally found a meal service that I can actually use and rely on when I need them! Because of the huge value they've added to my life and healthy eating goals, I know you'd enjoy making them apart of your Whole30 plan, too!
Take a look at all of the many Whole30 Approved meals that Paleo On The Go has here! Use the code "BAILEY15" to save $15 off of your order!