I've read and accumulated a lot of resources on eating Paleo over the last year and a half. In an attempt to educate myself on not only the science behind it but also the practical application of it, I've found helpful books about Paleo that I still reach for today. One of the most common questions I get from people who are interested in learning more is about what resources I used and/or recommend for beginners. Or anyone, for that matter!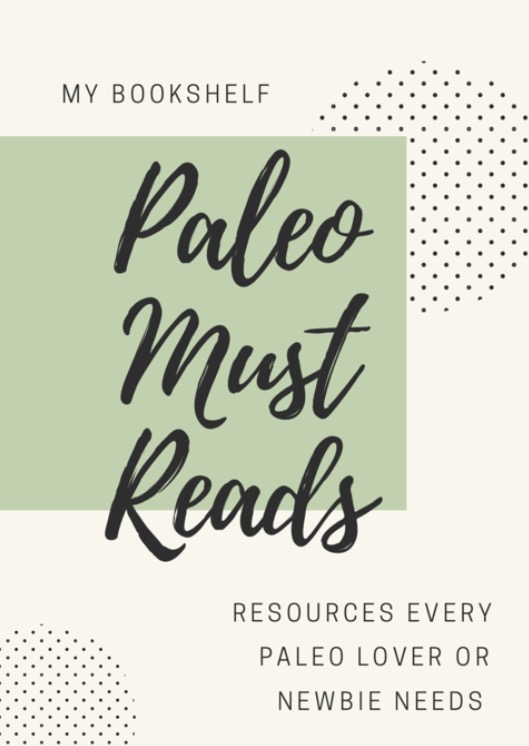 As I mentioned, I've read a lot of books. Many of them were unnecessary to buy because they either weren't all that helpful, weren't anything all that special or different than other ones, or they didn't back up the claims they were trying to make. So I obviously won't be recommending those ones. The ones listed here are the few that did make the cut and did make a difference.
Of course I love and recommend all of the books related to Whole30, but because we're specifically talking Paleo in this post, I'll leave out the Whole30 book itself.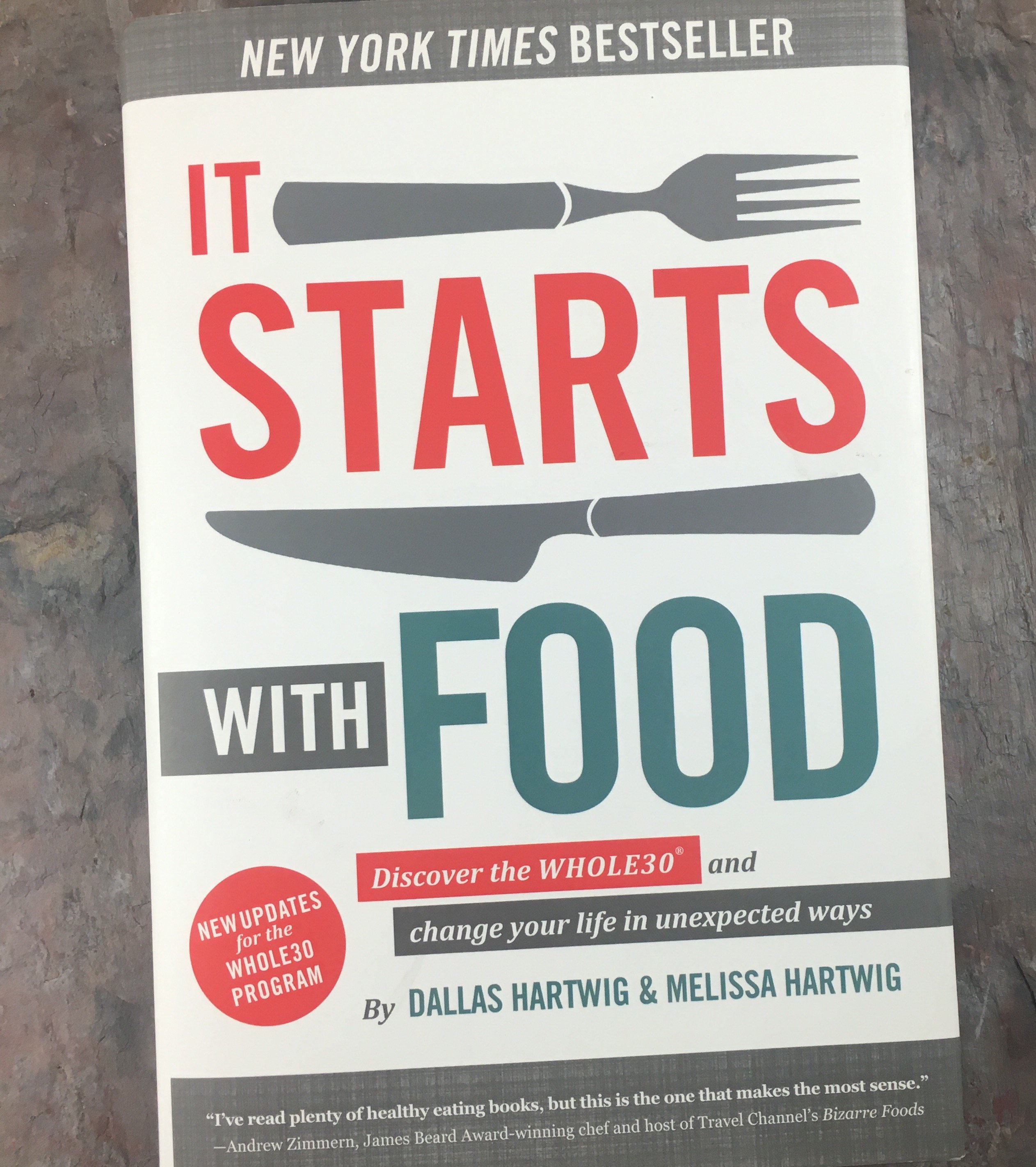 That being said, I do think everyone should read It Starts With Food. It's the very first book I picked up before I started my first Whole30 that led me down the path to Paleo and it truly changed my entire life. It explains why and how certain foods affect us but in a way that connects with you as the reader. You don't have to wade through science jargon to find the information you need, which was perfect for a beginner who was brand new to the world of health like I was.
And, because everything that's Whole30 is also Paleo (but not the other way around), I think the Whole30 Cookbook is a valuable one to keep around the kitchen.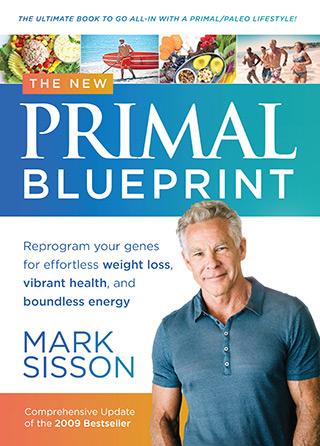 The Primal Blueprint: get it here or here (Use the code GROK15 to save 15% off). This is one of the most, if not the most, valuable resources you could own in terms of eating Paleo and overall health in general. And I'm not just saying that because I have a huge crush on Mark Sisson. If you're going to buy any books about Paleo, make sure you buy this one. It's really the only one you'd need.
This book is massive. Which may be a little intimidating at first, but it's not a book you need to read cover to cover, in my opinion. It discusses everything from reading labels, to exercise, to sleep. Mark covers topics such as carbs, insulin, cholesterol in a way that's entertaining to read while also explaining why the myths we hear about them are just that – myths. It will give you both broad and specific guidelines to improve your health, improve symptoms from medical conditions and lose weight.
This is the book I most often head back to when a new question comes up. I reached for this book SO OFTEN my first year of eating Paleo. The index in the back makes finding the answers or refreshers I needed super simple, which was helpful being, like I said, this book is massive.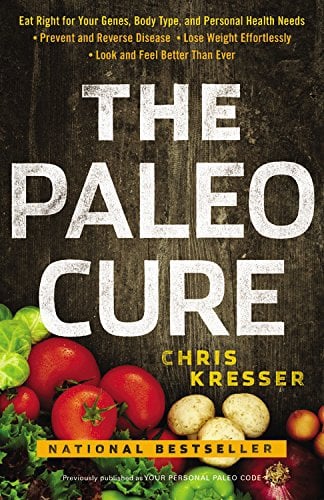 The Paleo Cure – I enjoy reading success stories from how people overcame their situations and are now sharing what they've learned. The author of this book spent 10 years recovering and reversing the issues caused by a severe illness caused by swimming in polluted ocean water. It's well written and explains why and how Paleo can help people suffering from some medical conditions and overall bring you to better health.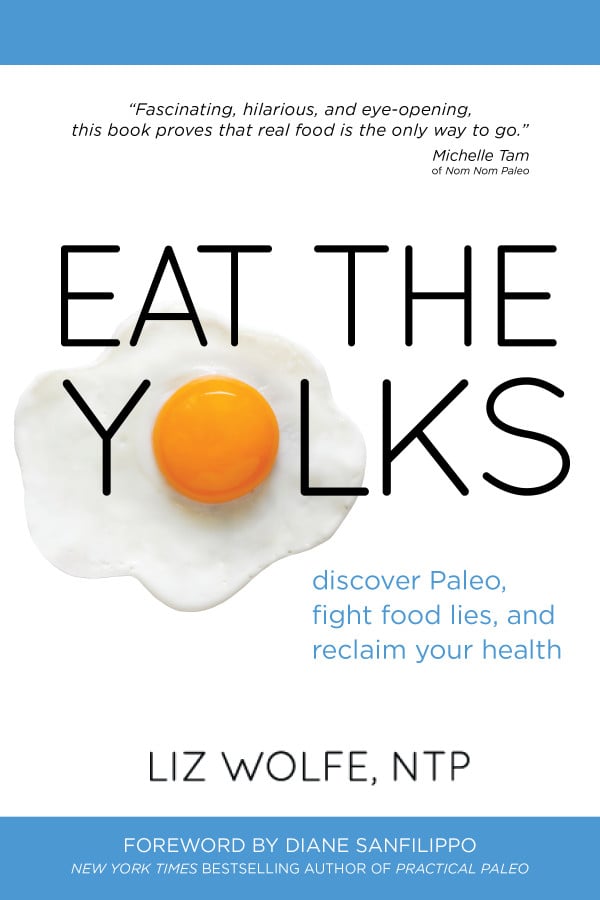 Eat the Yolks – This book makes you feel okay about bucking our societal norms that tell us to eat foods labeled low-fat, slather margarine on everything and only buy cartons of liquid egg whites. Not only will you feel okay about it, you'll understand why these things are all ridiculous. This book is fun to read, with pop culture references, a snarky tone when appropriate and it doesn't get preachy either.
Wheat Belly – This book was passed on to me by a diagnosed Celiac friend of mine. Not one with the trendy kind of Celiac disease, but the full blown incredibly sick from a bite of gluten kind. This book would be for anyone interested in knowing more about the science that backs up the reasons for why grain is out on the Paleo diet. It's informative and really interesting, if you're into that kind of thing.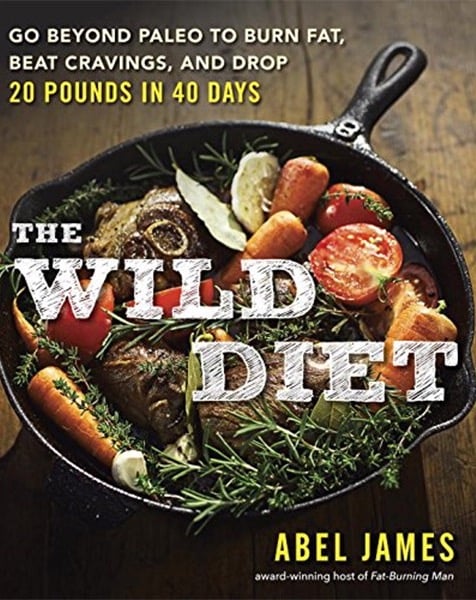 The Wild Diet – This isn't strictly a book about Paleo, which makes it good for those transitioning or for the 80/20 crowd. It's a mixture of how-to guides and recipes that focus on real, whole food. After I read this book, I gave it to my dad who could use more whole foods in his diet but can't commit to eating completely Paleo either.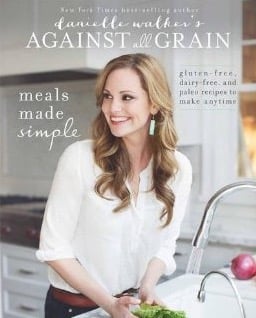 As far as other cookbooks go, the only one besides the Whole30 cookbook I've bought (and actually used) is Danielle Walker's second book, Meals Made Simple. It was the first Paleo cookbook I bought and I think it's great for beginners because it has some really basic Paleo staples in it. If you're not as new to Paleo as I was, you might not need this. It has 2 months of meal plans and shopping lists included as well. I never used this part of the book but I know a lot of people find that kind of thing helpful.
My newest addition: Wired to Eat and so far, so good. I've got a few chapters left so stay tuned 😉
And there ya have it. A few books about Paleo to get you started and a few books I think are interesting relating to the science behind eating for optimal health. If you are interested in more resources or are looking for more specific recommendations, let me know. I have dozens more where these came from!
This post may contain affiliate links, though both books are ones I use personally and recommend. When you purchase anything using my links, it costs you absolutely nothing extra, but it does give Paleobailey.com a little financial support which helps to keep this blog running. Thank you for your continued support, both with your dollars and your interest.