I've made these Paleo cinnamon muffins more times than I'd like to admit this month. I love this grain-free cinnamon muffin recipe because it's so easy, only take 25 minutes and is squeaky clean. Compared to your other options, anyway! And when they're warm right when they come out of the oven.. You're going to see why they've been on my favorites lists lately.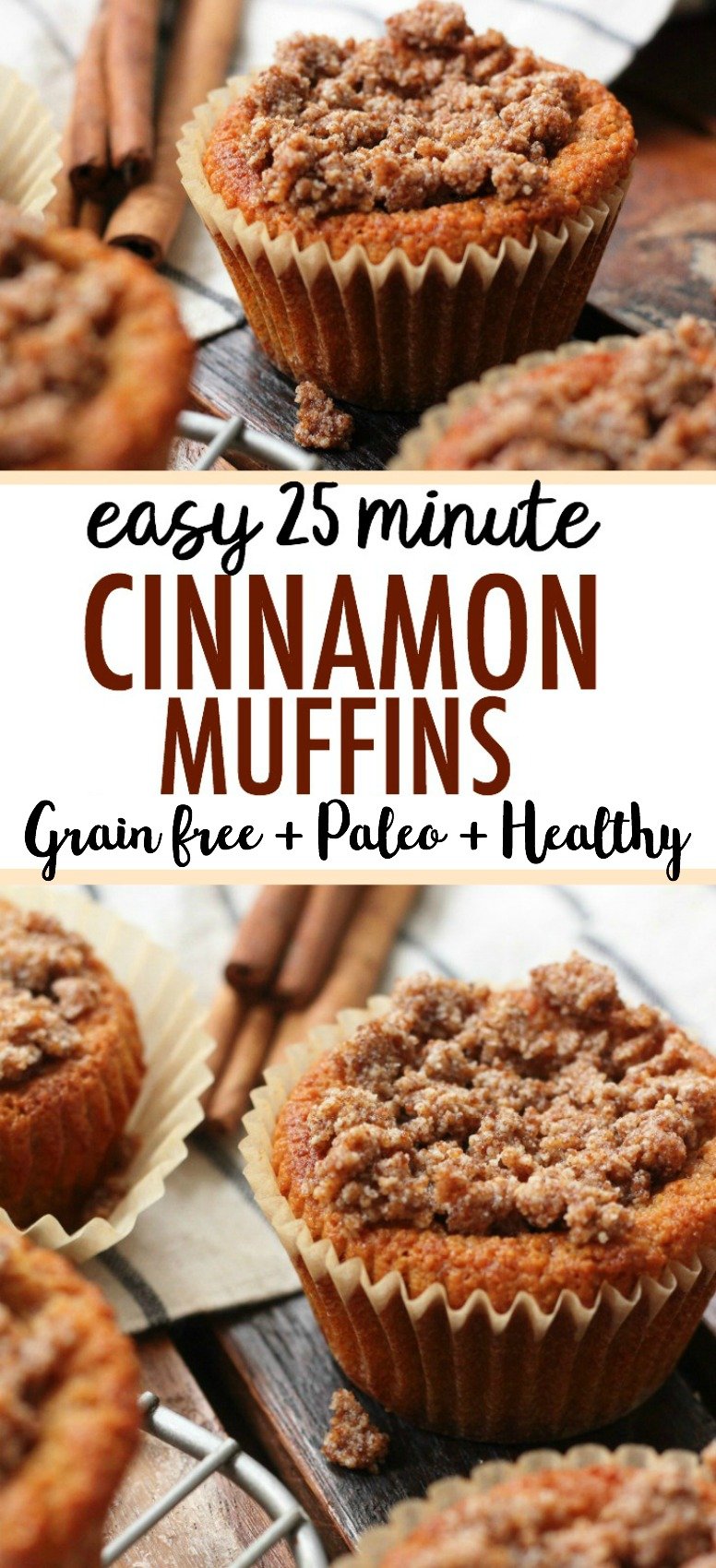 Ever since I made blueberry muffins a few weeks ago, I've been on a bit of a muffin bender. These Paleo cinnamon muffins are my current fave. The reason I've been making muffins way more consistently than I ever have before isn't really even for me. But instead for my beer and burger loving boyfriend.
I discovered after making the first batch of Paleo muffins that when they're around, he'll opt for them instead of less than ideal breakfasts or snacks. So, yeah. If all it takes is me making some quick Paleo cinnamon muffins in all of a half hour to keep him from choosing McDonald's breakfast burritos, I'm going to do it.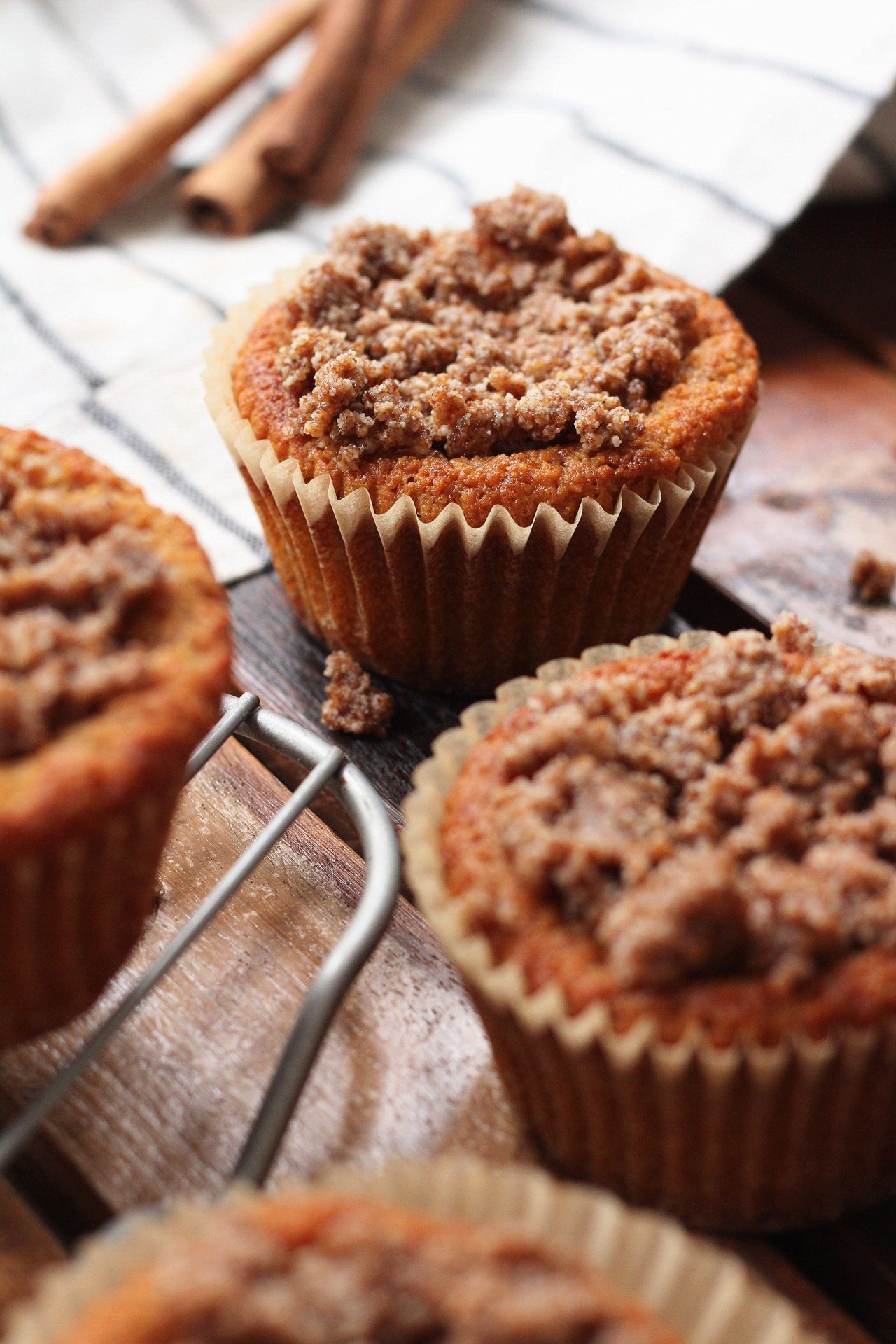 It's also really fun and easy to play around with different flavor combinations. Which is something that always makes me laugh a little when I say. Back before this blog, and then before that, when I was 300 pounds I didn't even know how to turn on an oven. Unless of course it was to cook my pizza rolls.
Finding Paleo and Whole30 has done so much for me beyond physical health. I've found so many new things I love, like cooking! Baking not so much, but I'm learning. And enjoying it, which is the important part!
So back to the Paleo cinnamon muffins. If you've got the standard Paleo or grain-free pantry items, you're going to be set to go with this recipe. It's got your basics that are pretty common to a Paleo kitchen. However, if you're new to Paleo, no worries! This stuff is easy to source nowadays!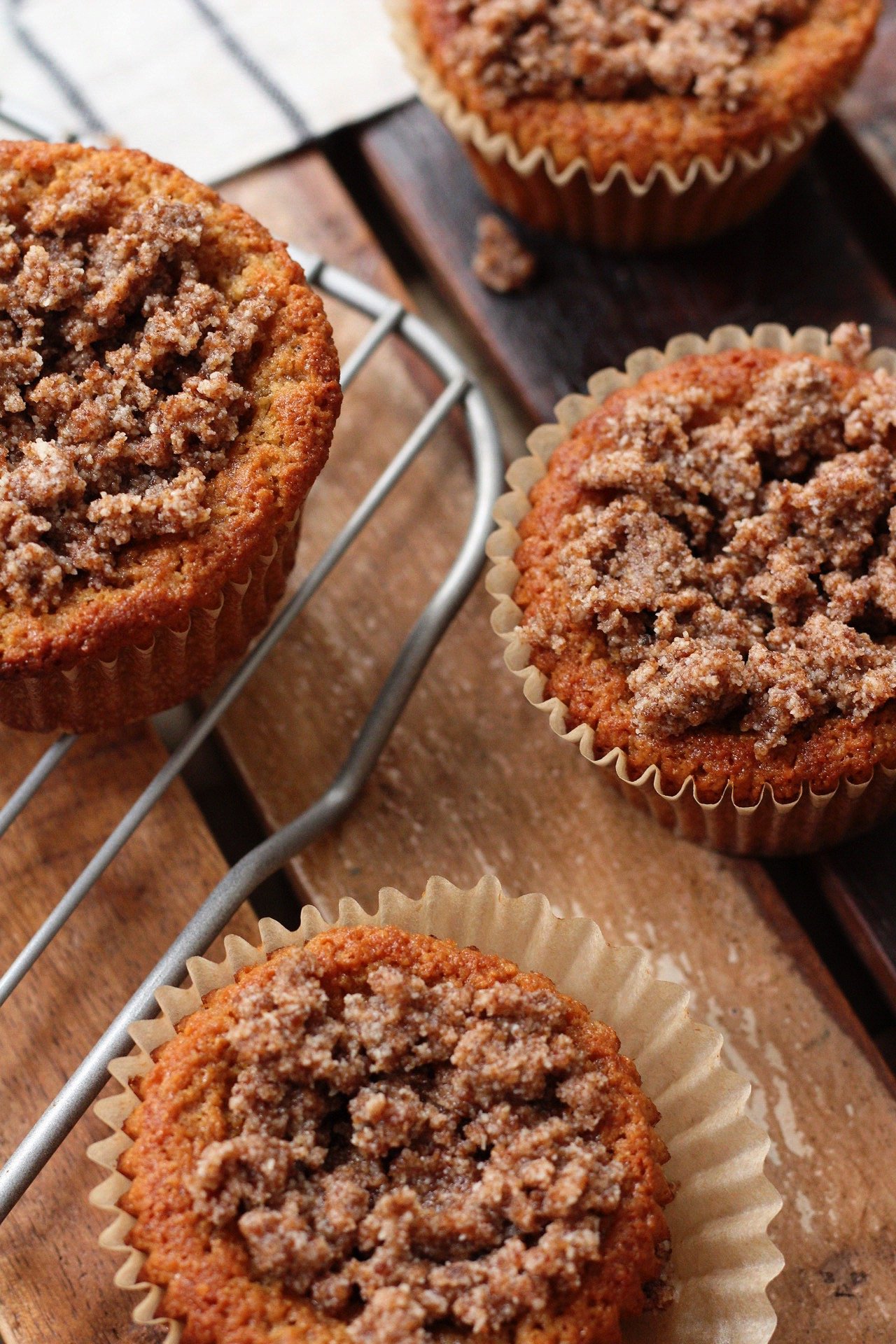 The main pantry items you'll need are almond flour, ghee, baking flour and coconut sugar. The other ingredients, like eggs, you'll already have! Most of these are available at normal grocery stores, or you can get them discounted from Thrive Market. If you're wondering where to find a good Paleo almond milk, check out this almond milk guide!

Print
Paleo Cinnamon Muffins: Grain-Free & 25 Minutes
Prep Time: 10 minutes
Cook Time: 25 minutes
Total Time: 35 minutes
Yield: 12 muffins 1x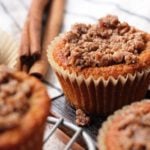 Ingredients
For the Muffins:
3 eggs
2 cups Cassava flour or almond flour
1/2 cup almond milk
1/2 cup coconut sugar
1/4 cup maple syrup
1/4 cup melted ghee
2 teaspoons vanilla extract
1 and 1/2 teaspoon ground cinnamon
1 teaspoon baking powder
1/2 teaspoon salt
For the Topping:
Crumb Topping:
1/2 cup almond flour
1/2 cup coconut sugar
1/4 cup ghee (unmelted)
2 teaspoons cinnamon
Instructions
Preheat the oven to 350°
Combine flour, coconut sugar, cinnamon, baking powder and salt (dry ingredients) together in a bowl first and set aside
Combine eggs, almond milk, maple syrup, melted ghee and vanilla extract (wet ingredients) in a separate bowl
Once wet ingredients are mixed well, add the dry mixture and stir to combine well, without over mixing
Fill muffin tin 3/4ths of the way full. Place in the oven and bake for 2-25 minutes
In a bowl, mix together the ingredients for the topping
Use your fingers to combine and make "crumbly"
Once the muffins are done, let cool so they're a bit warm, but not hot. Add the crumb topping over the muffin mix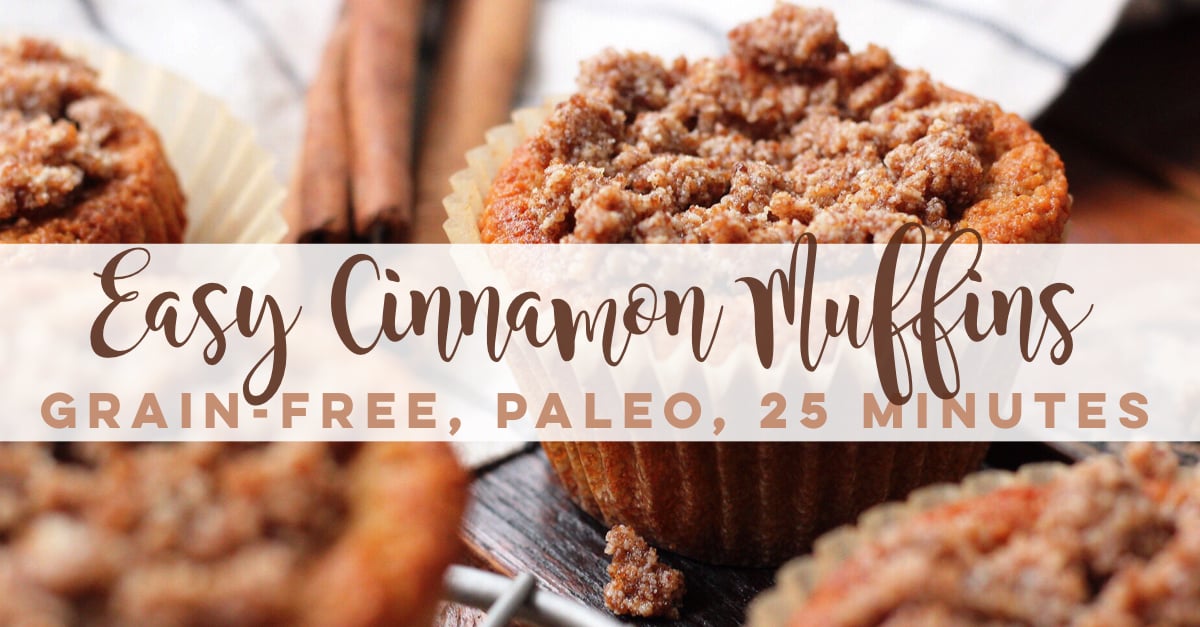 This post may contain some links that are affiliate links, though products are ones I use personally and recommend. When you purchase anything using my links, it costs you absolutely nothing extra, but it does give wholekitchensink.com a little financial support which helps to keep this blog running. Thank you for your continued support, both with your dollars and your interest.