If you live in Minneapolis, or are just here for a visit and are looking for some healthy AND delicious places to grab a bite to eat, you're in luck. The twin cities area has an awesome restaurant scene. And with that, a really great selection of health focused options. Finding Minneapolis Paleo restaurants isn't as difficult as you might think.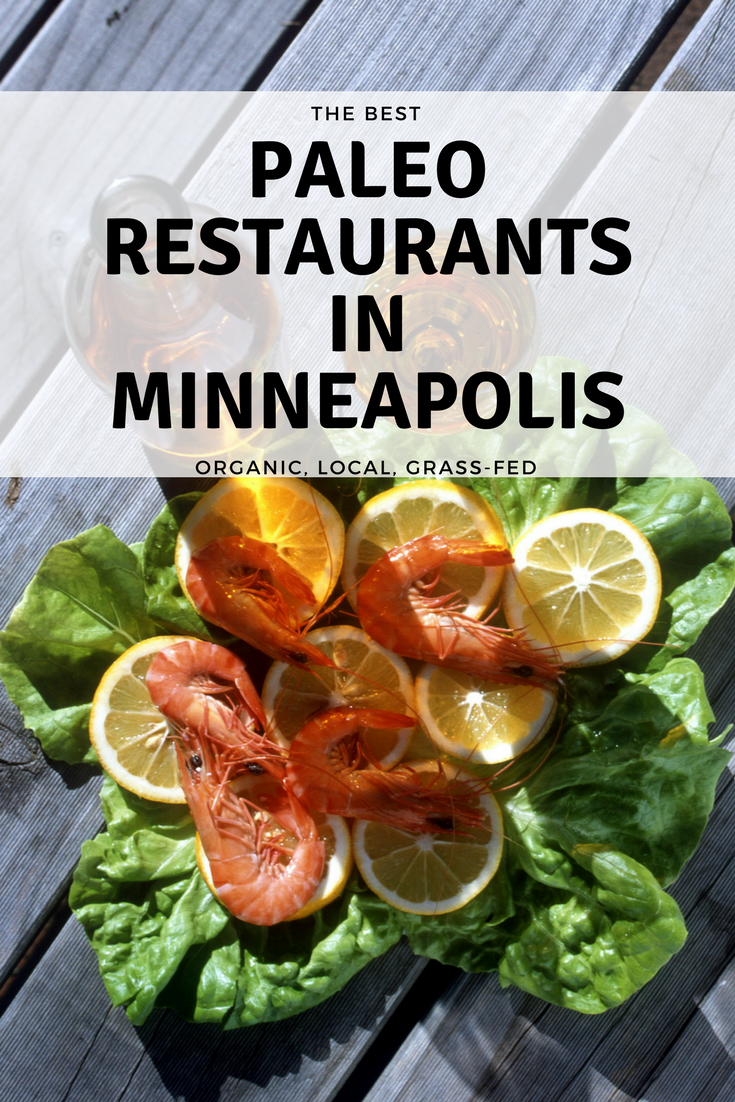 Finding Paleo restaurants in Minneapolis, Whole30 dining out options, or just something you'll feel good eating isn't hard here. We have a variety of places that care about where your food is sourced from, and believe good food should be good for you too. This guide will make finding your options even easier!
Check out my guide to eating out Paleo too for my tips and tricks on how to order at any restaurant!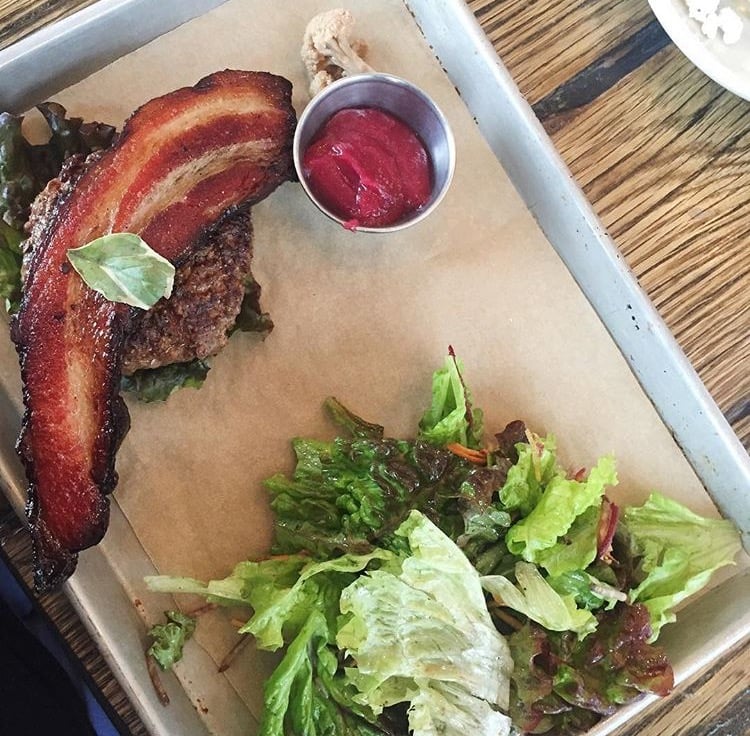 This is probably the cutest little place ever. It's one of my favorite Minneapolis Paleo options for getting brunch with the girls, or a nice date night. They offer farm-to-table meats and veggies, sourced from Tangletown Garden's Farm in southern Minnesota. They even offer CSA boxes, and this is where I get mine from!
They don't have anything explicitly marked Paleo or Whole30, but because the menu is mostly all healthy, it's really easy to make a simple adjustment (such as no hollandaise or toast), and boom. Your breakfast scramble is good to go!
French Meadow is another one of my favorite restaurants in the Minneapolis area. Whether I'm doing Whole30 or not, I go here a lot. In the summer my dog Olivia and I sit on the patio, I come here early to sit at the bar along the window for breakfast and to work, I've had my birthday dinners here. I just love it.
My favorite way to get a good Whole30 or Paleo meal here is to order the turkey burger. I simply get it without a bun and on a bed of greens instead. I skip the cheese and mayo, ask for extra guacamole and have myself a delicious turkey burger salad!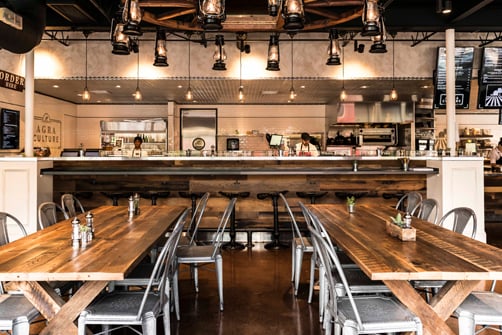 Agra Culture is an awesome option for any type of dietary guidelines you may be following. Their menu is SO GOOD, and every single menu option is marked as Paleo, Vegan, Gluten Free, etc. Fun fact: this was the first place in the Twin Cities to have menu items labeled as Paleo! Woo!
They also have my favorite bulletproof coffee in the area, and a really nice patio. You can't really go wrong here! It's technically not a Minneapolis Paleo option, as it's exact location is Edina. Us Minneapolis people know it's basically south Minneapolis, though.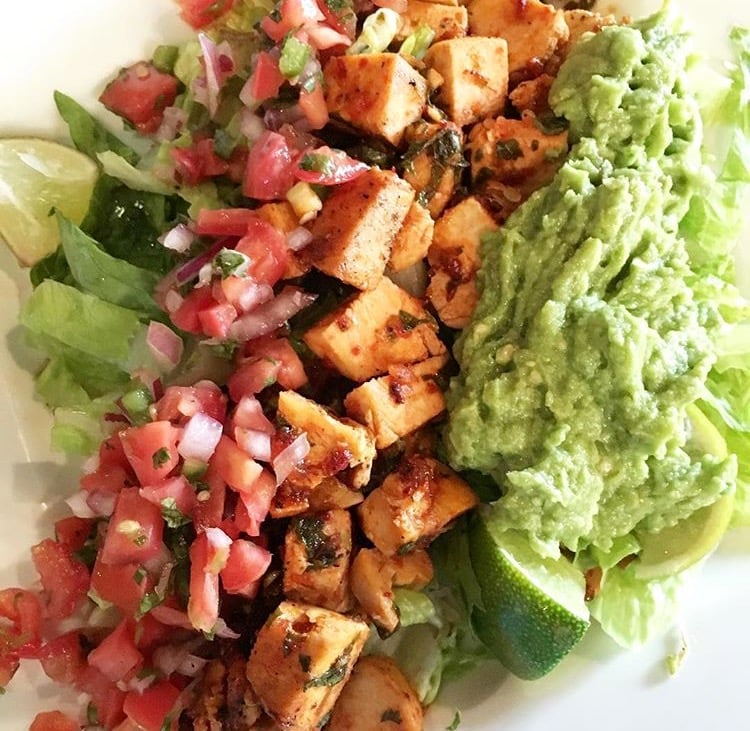 LOVE this place. While nothing is clearly labeled Paleo, they're always so accommodating. My favorite thing to get is the chicken tacos, sans tortillas and sour cream. I get them on a bed of romaine and add extra salsa and guacamole!
During daytime hours, it's a casual type cafe where you order at the register, and then at night it becomes a full-service restaurant. It's rare that a month goes by where I don't meet my girl friends here for lunch of dinner, or my boyfriend and I don't come here for breakfast. His favorite thing to get is the breakfast burrito, but there's tons of ways to customize a breakfast order to make it Paleo!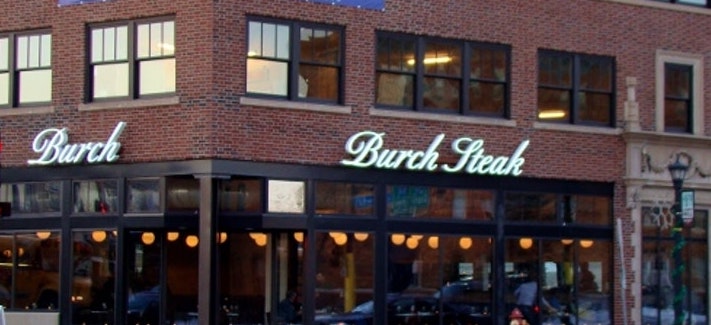 Just go here. It's delicious. It's a really great option for a Minneapolis Paleo date night, because it's a little classier, but it's also a place where you can get something on the healthier side, yet your S/O can still find plenty of options if they're not following the same dietary choices you are. It's a win win.
All the cuts are grass-fed, and there's plenty of gluten-free and paleo side options. You'll leave here full and happy. I promise.
This is an entirely gluten-free restaurant with a ton of options you can make Paleo by making teeny tiny substitutions, like "no cheese, please"! I mean, they even have beef Bolognese served over spaghetti squash. Does it get more Paleo than that?!
They have seasonal offerings and just tons of things you'll love. It's also owned by a female holistic dietician so, obviously, I'm even more fond of it.
Braised green beans, piles of pulled meat, cabbage salad with mint. Sign me UP. Brasa serves only local, organic, free-range, pastured, basically- all the good stuff. I've never taken someone from out of town here (Paleo or not) and had anyone leave disappointed. Ever.
Barbette is a fun spot to go for some good, good food. They have vegetarian options, along with grass-fed beef, free-range pork, chicken and eggs. Mostly all sourced locally. And again, the food is delicious.
Good Earth uses only the best ingreidnets and focuses on organic suppliers and local growers. Their food never has ingredients or meats that contain hormones or antibiotics, or come from factory farming. My favorite thing to get here is the bison burger, without the bun!
Birchwood is in one of my favorite neighborhoods in South Minneapolis – Seward! They serve organic, free range eggs and local organic produce. It's one of my favorite spots for breakfast. While it does get crowded on the weekends, it's still worth it. But you'll probably only catch me there in the summer on a weekday, soaking up the sun on the patio or near the back near the garden.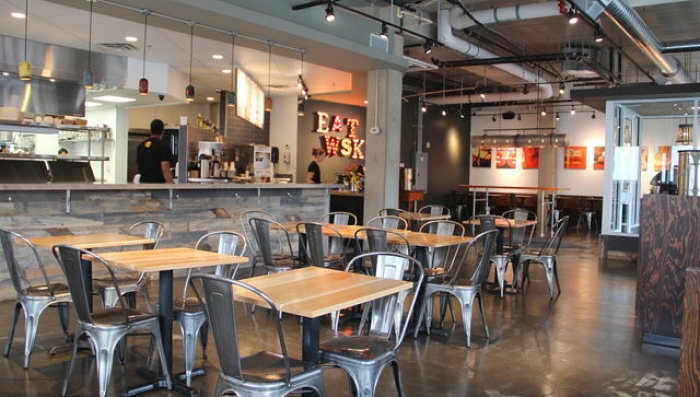 This is another place that you'll be able to find what you need, while those who you're dining with will be more than satisfied with their options too. WSK is a favorite in my house. The caramelized lamb belly lettuce wraps and pickled veggies that they make in-house are delicious. So good in fact, that I've tried to recreate it at home. Still never coming close to WSK, though.
The menu at Common Roots changes frequently, but they've always had a ton of great options each time I've been there. I spent a lot of time here last summer sitting outside with my pup and drinking (too much) coffee and sharing the Paleo-friendly sweet potato fries with my dog. Common Roots is right down the block from French Meadow, so if you really can't choose, you get to go to both!
Additional Options:
Crisp & Green – Customized salads!
Red Cow – Burger sans bun!
Seward Co-Op & the Wedge Co-Op
Ecopolitan – Raw, vegan options with good juices and smoothies
There's a bunch of options here to make sure you can still be a foodie even if you're not eating loaded cheese fries and chicken and waffles at the cool Minneapolis restaurants. We have tons to offer beyond Juicy Lucy's and I hope this restaurant list helps you find some Minneapolis Paleo options you'll love!