I'll be honest, asparagus is not my favorite vegetable. Roasted asparagus especially. Even pictures of it remind me of how it gets all wadded up in your mouth and you're forced with the choice of sitting their chewing for 3 hours or swallowing this big ball of asparagus guts. I tried roasting it a hundred times, a hundred ways before I gave up, accepted defeat and came to terms with the fact that roasted asparagus just ain't for me.
Roasted asparagus, you may have won the battle but you haven't won the war.
Behold: sauteed garlic almond asparagus.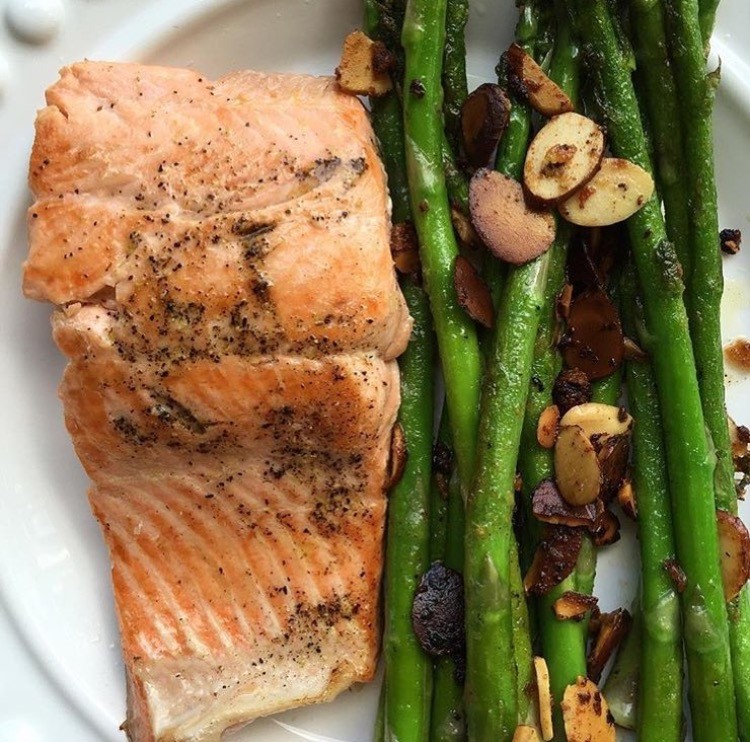 Super quick, super easy like most of my meals and 100% edible for my fellow asparagus haters. And 100% tasty for my asparagus lovers, too. I'm not sure what it is, but when they're cooked this way, they don't seem to get so mushy. That, and the almonds add some crunchy texture where asparagus is lacking. Sometimes when I'm feeling crazy I mix it up and throw lemon juice into the pan while it's cooking. Living on the edge over here, people.
This side meal preps nicely so I often just cook up a few pieces of salmon and a head of asparagus and pretend I'm fancy 3 days later when I'm eating out of my Tupperware.
Like this: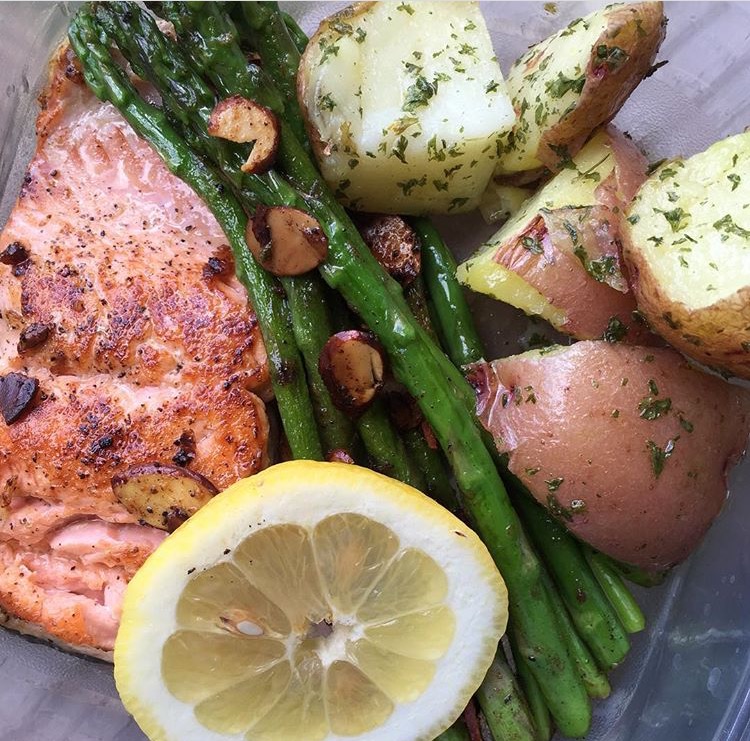 I know we all get sick of plain veggies. There's only so much bland broccoli a person can eat in their lifetime but the good news is you don't ever have to.
Print
Hungry for more? Subscribe to my newsletter to get new recipes delivered straight to your inbox! And be sure to stay in touch on Facebook, Pinterest and Instagram for all of the latest updates.
Move Over, Boring Veggies: Garlic Almond Asparagus
Cook Time: 5 minutes
Total Time: 5 minutes
Yield: Serves 2-3 1x
Ingredients
1/2 bunch asparagus
1 tablespoon olive oil
1 tablespoon ghee (butter substitution, can leave out if unavailable)
Juice of 1/2 small lemon (or lemon juice)
1 tablespoon garlic powder
1 handful slivered almonds
Instructions
Combine oil and ghee in pan on medium heat
Add all other ingredients
Stir to combine and coat asparagus
Cook until sauteed to your preference, stirring occasionally – generally about 10 minutes