This week I'm adding to the Feature Friday series here by introducing you to Jen. You may know her from her Instagram or her blog, but I'm lucky to know her as one of my best friends. We met through Instagram, shortly after we both created our accounts. There hasn't been a day we haven't texted or a day she hasn't inspired me since.
We may eat a little differently, but we both focus on real food and feeling our best. I truly believe that there's no "right" or "wrong", especially if your goals are just to be healthy. Which Jen's totally are. She's lost over 85 pounds and is such a beautiful and strong presence in my life, so I'm excited for you to get a better look at how she incorporates real food into her macros to help her meet her goals.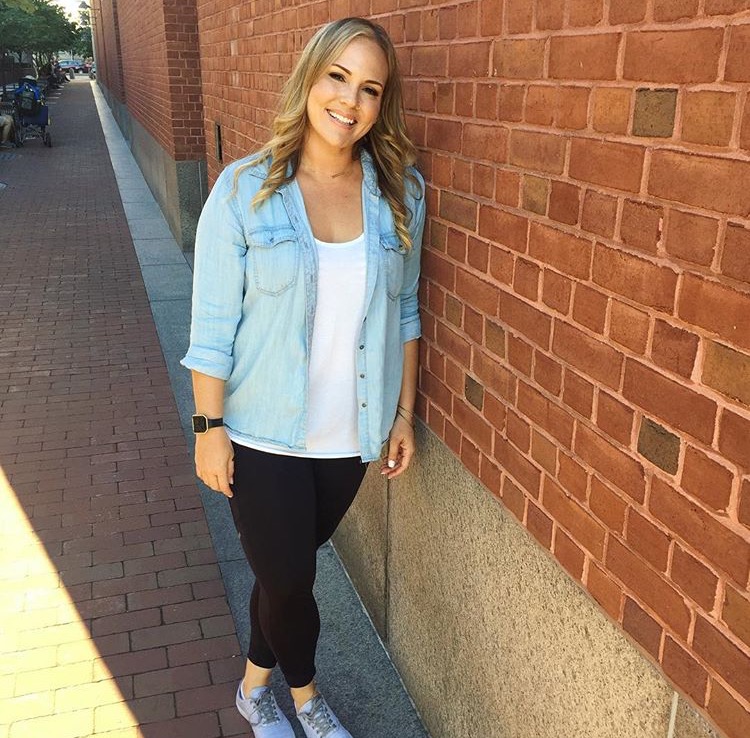 When I first started out trying to better my health at 279 pounds, I focused exclusively on counting calories. I used MyFitnessPal to tell me how many calories I should eat and then I would track to make sure I stayed below my allotment for the day.  A couple months in, I added exercise to my fitness regimen.  This worked well for me for a long time and the weight fell off fairly easily, especially in the beginning.
The problem was that I was always hungry.  As I lost weight, the app would lower my calories further and further until I ended up at 1200 calories.  I was working out 5 days a week and filling my day with 1200 calories of "food" without regard to the nutrient content. I ate frozen lunches and dinners and anything I could find that was calorie or sugar free so that I would have more room in my day. If I had to choose between a packaged snack and a fruit, if the snack had less calories, it would win every time.  I got to the point where I considered it a very successful day if I was able to take in less than 1200 calories.
In October 2015, the weight started to creep back on. I gave in to my cravings more often and my exercise was inconsistent because I just wasn't feelin' it. That combined with the holiday season took its toll and by January 2016 I had put back on about 35 pounds of the 80 I had lost. Needless to say, I was feeling pretty miserable. I needed a change so I started doing some research and came across the world of macro counting or "IIFYM" (if it fits your macros). I had heard of macros before but I had no real knowledge of what it meant or how I could incorporate it into my own life.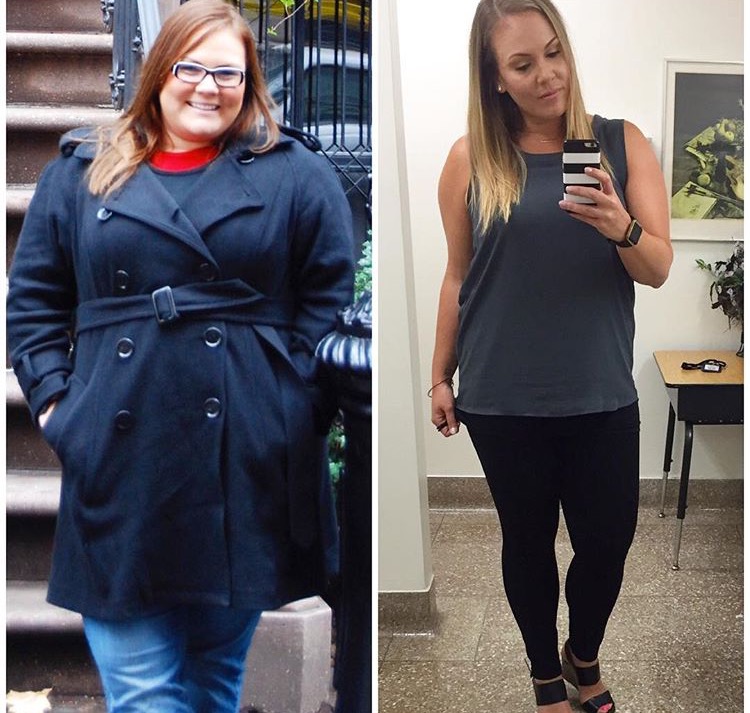 The more I researched, the more the method made sense to me. Macros are simply proteins, carbs and fats. The basic philosophy is that your body needs all of these things in certain amounts based on your height, weight, body fat, daily activity and overall goals. The other big component to macros is that no food is off limits. If it fits your macros, you can eat it. One of the things that sounded great to me about IIFYM, is that the macro counting life actually encourages you to eat enough to fuel your body. Imagine that!
After years of living in a significant calorie deficit, more food sounded like a bandwagon I immediately wanted to jump on. It's no wonder my metabolism was taking a nose dive and I was giving in to cravings more and more often. There are a ton of macro calculators online but I was overwhelmed with all the options so I decided to have my macros calculated and give it a shot.
Now if you look up IIFYM on Instagram of anywhere online you might see copious pictures of donuts, pop tarts and the like. Initially, this was super exciting to me. I can eat all this stuff and still lose weight?!  Sign me up!!! And the truth is yeah, you can still lose fat that way.
But I quickly learned that didn't mean I was fueling my body optimally. Once I got the hang of tracking macros versus just calories, I started making anything I wanted fit into my daily macros. Yes, I was losing weight but I was still pretty tired, having daily energy crashes and experiencing bloating. I decided to evaluate my diet a little and began to focus on incorporating more whole nutrient dense foods and I have felt a huge difference in my overall well-being and performance. I have more energy. I feel less sloth like and have better digestion. My skin looks better and I started sleeping better.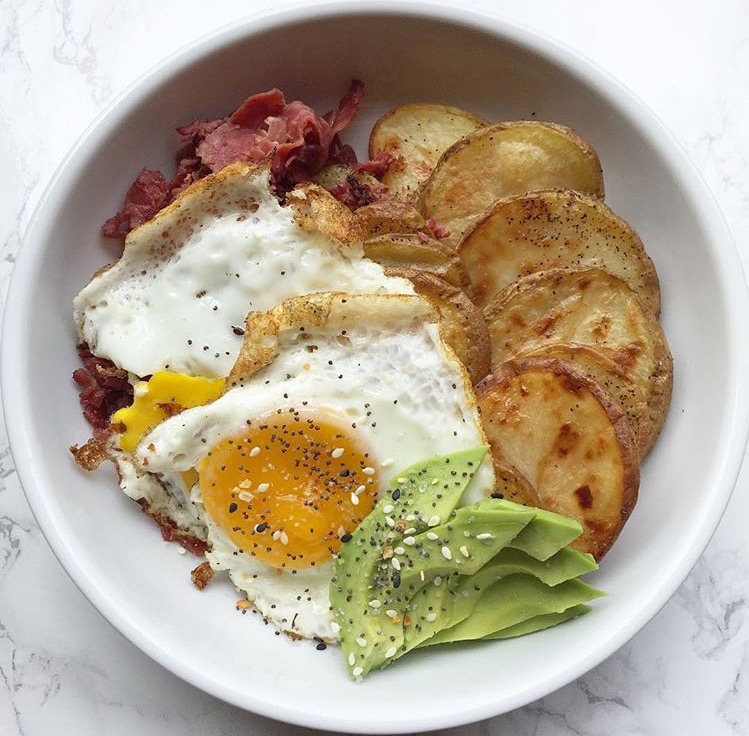 There always seems to be this divide between the "clean eaters" and the macro trackers. At the end of the day you have to do your research and do what works best for YOU. On the day to day I am a total 80/20 kinda gal (sometimes it's 60/40, depending on what time of the month it is, not gonna lie). For me personally, my body feels its best when I am fueling it with whole nutritious food so that's what I aim for the majority of the time.
I think there is a common misconception that tracking macros is all about making junk food fit into your diet and that really isn't the case. At least not for everyone. Typically, junk food is full of carbs and fats with very little protein. With the amount of protein I need to eat a day, there isn't room for endless cakes, cookies and ice cream. I am also someone who loves food in general and when I am eating more nutrient dense foods, I am able to eat much more food at the same macros of a much smaller portion of something else.
For example, I can eat one slice of pizza or I can have some sweet potato, grilled chicken, avocado and vegetables. I will be much more satiated with the latter even though the macro count may be similar.  But you better believe if I really really want that slice of pizza, I will make it fit with zero guilt. Overall living a life where I track macros while also aiming for a real wholesome food experience has allowed me the flexibility to feel my best but still enjoy the things I love in moderation without feeling deprived.
Some of my favorite macro friendly whole foods:
Eggs
Lunch Meats
I uncured nitrate free ham, corned beef or turkey for a quick snack
Protein Bars!
My favorites are Square Bars, RxBar, ThinkThin and Perfect Bars
Bone broth
I use Bonafide Provisions or Pacific. It is straight protein and I'm all about it. I will add spices, a hard boiled egg and/or avocado when I'm feeling fancy
Bailey here again. I'm grateful Jen took the time to share her experiences here with us. For more from Jen on all things macros and fitness, head over to her blog, Beauty and the Benchpress!