After receiving lots of positive feedback on my how to start a blog post, I thought it would be helpful to create a post that lays out all of the products and services I use with my blog. I've tried out tons of different things, so this list will be only the ones I've found to be the best, most helpful or most trustworthy. As I learn and grow with you, I'll continually add updates to the products and services I use here.
It's weird to me that my friends and family come to me with blogging related questions. I've sat down and walked them through step-by-step and given my best tips and tricks. Me, helping others start a blog. Weird. It's never a position I thought I'd be in and I'm in no way an expert. I've just dedicated myself and my time to learning as much as I can and developing new skills, while making a side income I'm happy with while I'm at it.
So, with that said, I've tried many 'a things that didn't work. Which is why I want to give you guys the ones that did. Here you won't find expensive equipment and unnecessary software, as I don't have any myself. I truly think even a beginner blogger can be successful without investing a ton into their blog right away. I mean, hey, I started this blog with only an iPhone. 😉
For Photography Tools: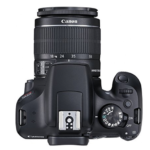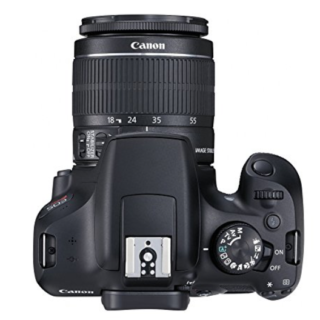 Cannon EOS Rebel T6 – It's not the fanciest camera out there, but as a beginner, it's perfectly fine for me and my needs. My photographer friend recommended it to me and it's been an awesome camera to learn with. It doesn't have a touch screen like you'll find with a $2,000 cameras but it has bluetooth and wifi capabilities for easy uploading from anywhere, remote capabilities (which means I can control my camera with my phone or computer for easy food photography sessions), good automatic and manual settings and it's a really reasonable priced camera to invest in for taking professional photos.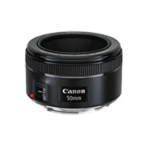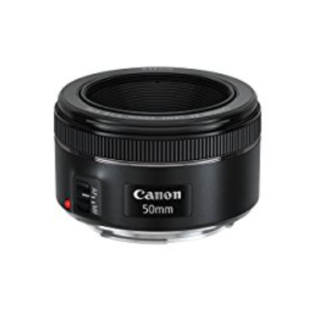 50mm lens – My boyfriend calls this little guy the "nifty fifty". For 125 bucks it does a beautiful job. I heard for a long time that you should have a 50mm lens for food photography but dragged my feet spending the money. Well, I now use this lens for 50% of my shots and couldn't be happier with the results. There's other lenses that are comparable quality but much more expensive. For starting out, this does what I need it to.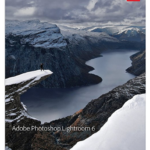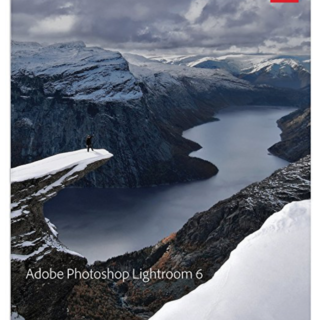 Adobe Photoshop Lightroom – It's not super cheap and takes a bit of playing with to learn how to edit your photos the way you want them to be edited but it's not hard to use at all once you get the hang of it. It's an amazing tool. You can get a monthly subscription to both Photoshop and Lightroom and test it out until you decide, too!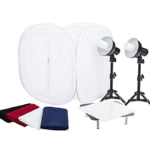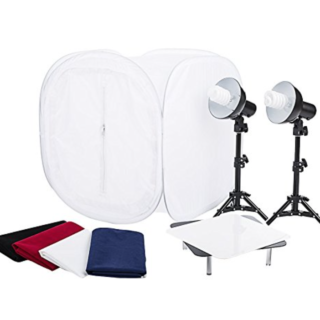 Artificial Lighting – Natural light is the best option to shoot photos in. However, I live in Minnesota with long and dark winters. So when the sun is going down at 5 p.m half of the year, it's not every day that I can schedule taking food photos during the day when it's optimal conditions outside. Or if I have one day I can shoot photos on and it's gloomy, well I was kind of screwed. This little photo box set-up was used in MANY of the early recipe posts on this blog and tons of Instagram posts of my dinner (haha). It's sort of cheaply made, but it does what it's suppose to do once you get the hang of it. Big bloggers who make a ton more than I do no doubt have way more intense set-ups, but this is is a sufficient backup when it's a gloomy day for me.
*Pro-tip: usually you'll need to shoot from above or from a high angle to avoid getting the white background or corner of the box in your photos. Or use a background (a marble/concrete tile) and prop it up in the back. You'll get the hang of it!
Backgrounds – Eventually you'll probably want to upgrade to more expensive backgrounds, but that just isn't/wasn't in my budget! Especially when you can make them yourself for a fraction of the cost. One of the best tricks I've found is to use contact paper and a large poster or foam board. This white washed wood is one of my favorites, along with this concrete option. Again, you get what you pay for so don't expect anything super fancy. But if you're careful with it once you put it on a board (don't bend or spill too much), they last a long time and serve their intended puprose for a fraction of the price. They're also really easy to move around and store. Also, Home Depot sells tiles for less than 3 dollars a tile and IKEA sells tabletops without the legs! Go crazy!
For Starting & Running Your Own Blog:

Bluehost: I did tons of research on web hosting prior to going with Bluehost. It's not something I took lightly and I'm so, so glad I went with Bluehost. Your domain name is free with them too! They've really simplified the process of self-hosting and make it quick and easy to get started doing the thing you actually want to do, blog, and not the backend work. It's really affordable and I've had nothing but great customer service when I'm needy and have questions about how to do something. I know that backend stuff is super confusing, so if you're wondering where and how to start, check out the step-by-step guide in this post on how to start a blog and you'll be up, running and on your way to a profitable blog in 15 minutes.

Genesis Framework – This is what I'm currently using on my site, as with most bloggers out there. It provides the building blocks for making your blog beautifully your own and provides the secure and SEO (search-engine optimization) foundation that you need. With Genesis, you'll also want a theme to go with it. Think of Genesis as the walls of your house and a theme as the decor. My favorite place to find themes are from Studio Press Themes. They have so many pretty and functional site designs.
Tailwind – Tailwind is a scheduling service for Pinterest. Pinning all day everyday to try to get traffic to your site and promote your posts is just not realistic and no one has that kind of time. Especially not when you're not a full time blogger and have a full time job. Tailwind allows you to schedule pins days, and even weeks in advance if you wanted to, to multiple boards, at times you choose for them to be pinned. An hour of work at the beginning of the week makes it so that I don't need to be on Pinterest constantly but still get my stuff out there.
Income Reports – I've started publishing monthly income reports, not to just talk about money this blog brings in to pay some bills, but to get into the back end blog work I'm doing. I'll discuss the things I'm learning, doing and changing – from plugins I'm loving, monetizing tips and fails, growing your traffic.. basically everything behind-the-scenes! Hmm, maybe I should call them "paleobailey BTS" instead of income reports? Either way, I want them to help you gain ideas and inspiration for your own blog.
Wordpress Plugins:
Zip Recipes – This is the plugin I use to format my recipes into printable recipe cards. There's a zillion recipe plugins out there, but this one works well for me!
Thrive Leads – I use this for opt-in boxes and mostly, I just love how many options and personalization I can do with them. I don't have to have a giant pop-up asking readers to join my mailing list, I can put them anywhere I want in any size I want because there's unlimited ways Thrive Leads shows you how to do it.
Askimet – This is a plugin that blocks spam comments from getting through onto your blog. You wouldn't believe the amount of spam that can happen in a day if you don't have a blocker/guard up.
Jetpack – The one plugin that I couldn't operate my blog without. I use it daily and for so many different functions. From site stats and trends, security, related posts and backups, Jetpack is a necessity. I've yet to find (or even look) for anything better because it's so awesome.
That's all for now! I promise to keep updating as I'm learning with you. If you have any must-have suggestions for me, I'm all ears – let me know if I'm missing something!
This post may contain some links that are affiliate links, though products are ones I use personally and recommend. When you purchase anything using my links, it costs you absolutely nothing extra, but it does give Paleobailey.com a little financial support which helps to keep this blog running. Thank you for your continued support, both with your dollars and your interest.