Let's support our teachers and help them get everything they need for their classrooms and for our kiddos! Our WKS community is so special, and I know we can make a huge impact. Our teachers have been through so much recently, and for years have been dedicating so much of themselves (and their salaries) to our students. I'd love for us to help make them feel appreciated and make their jobs easier for this coming school year by taking the burden off of them to purchase the items they need.
Every little bit helps, even just a $5 item will mean so much to these amazing educators. Every list here is a teacher from our online community, so check it out and let's clear those lists!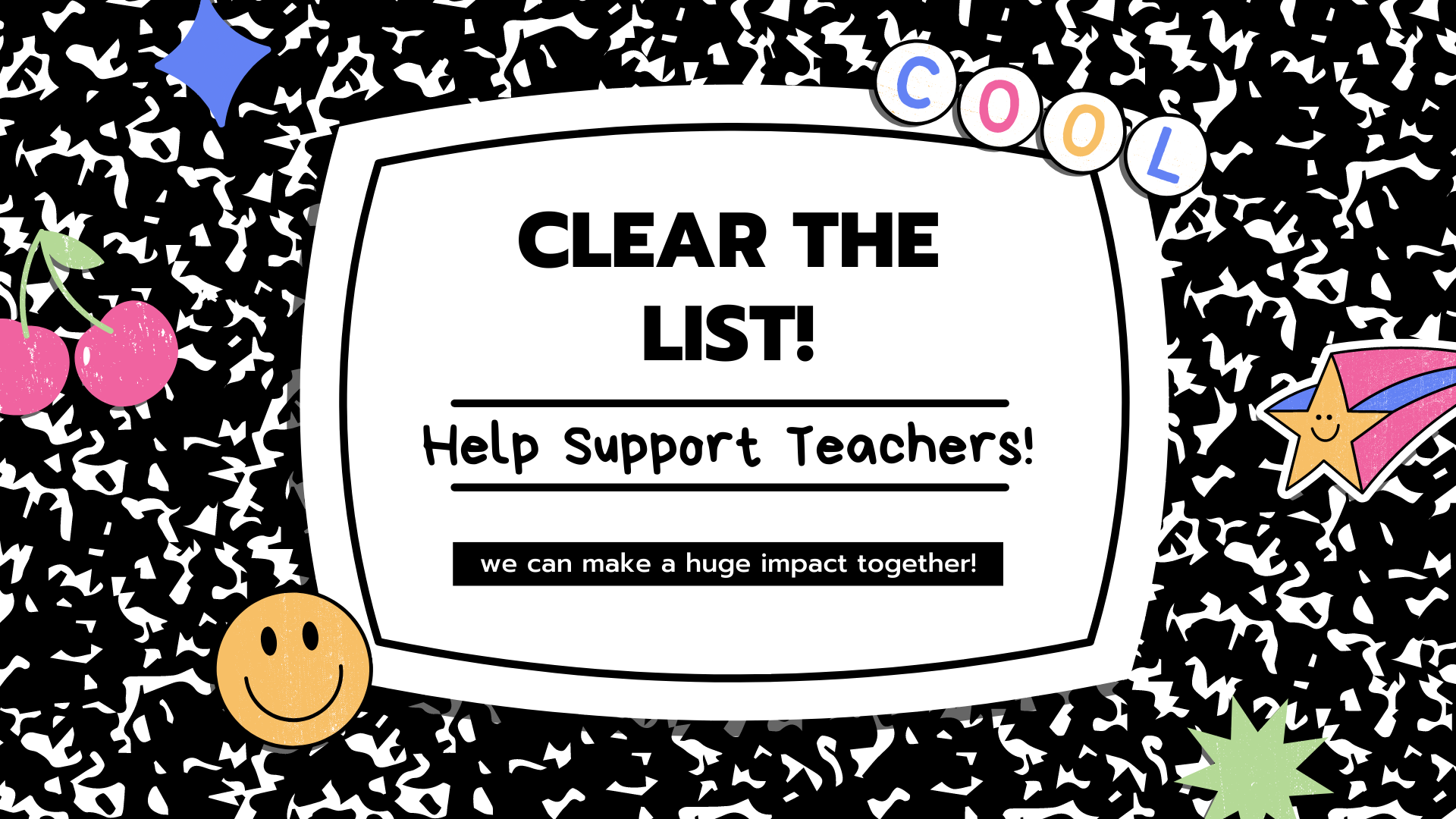 Brittany Ferst (3rd Grade Special Education)
Elizabeth Medynski (Elementary Special Education)
Kristina Walshe (Middle School Math)
Kendra Randolph (Elementary Music)
Alexis Leonard (Middle & High School Special Education)
Kelsey Hutchinson (High School Home Economics)
Jessica Pettigrew (High School History)
Kristen Donadio (High School US Government & Psychology)
Kelly Cotter (Special Education)
Emilly Guist (1st/2nd Grade Special Education)
Patricia Robb (Special Education)
Meghan Rice (Kindergarten/1st Grade)
Thank you for all of your support for our wonderful educators! Every little bit helps! And THANK YOU TEACHERS! We're all wishing you a happy, healthy and memorable school year!