This is quite possibly the easiest chocolate fondue ever. It's probably the easiest appetizer ever, too. This is perfect for a date night (hello, Valentine's Day!), but would even be fun for kids, or for when hosting a party! The best thing about chocolate fondue appetizer platters is that you can set up tons of things for everyone to dip in it, which means there's going to be an option for everyone no matter what their diet is.

This post is sponsored by Vital Proteins. I'm happy to work with a company I love, use and believe in so much! Thanks for your support here on the blog and your support for Vital Proteins!
This chocolate fondue appetizer recipe is kicking off our Vital Valentine's Menu week here and on Instagram! Each day this week, I'll be bringing you a recipe to help you make a complete menu for your date! We'll be making them healthier, Paleo options so you don't blow all your progress this year on eating out. Each recipe will showcase a different Vital Proteins product so we can explore the differences, benefits and reasons why I use it, and you need it!
What would Valentine's Day be without some chocolate?! You don't need the heavily processed, totally sugar-ladden kind that's wrapped in pink tin foil though. This berry chocolate fondue only uses three easy ingredients (including collagen!), and virtually no work on your end. Just grab some fruit for dipping, a few skewers or toothpicks and you're all set with a much healthier appetizer option!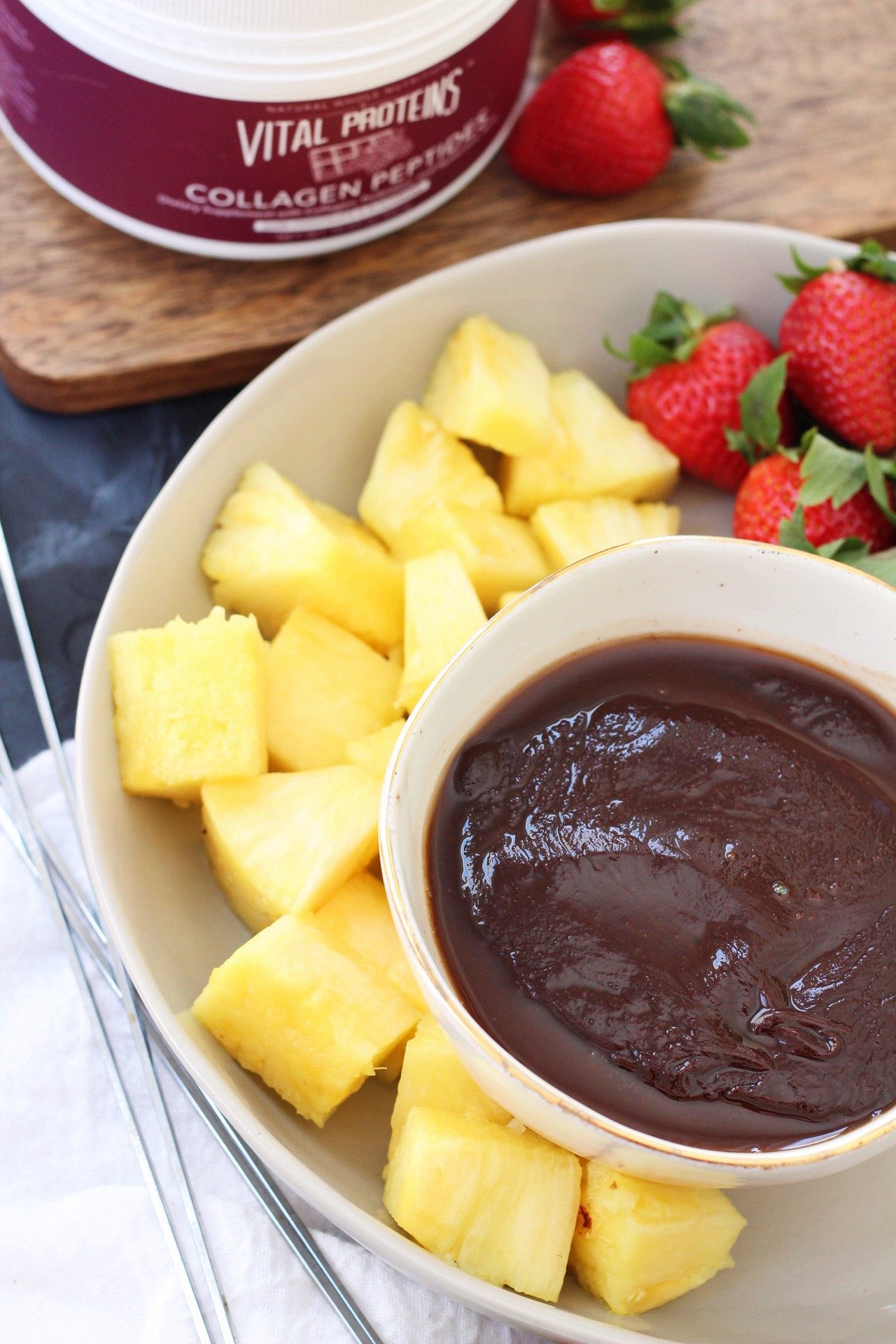 To add the berry and a deeper chocolate flavor, we're adding Vital Proteins Dark Chocolate and Blackberry Collagen Peptides. This is one of my favorite Vital Proteins products – it's Whole30 Approved, which means it's made with natural flavors and no added sugar.
There's so many ways you can use it. There's a berry mocha coffee drink I used to love from the Minnesota coffee chain Caribou Coffee. Obviously, when I started caring what was going in my body, this 600 calorie drink was out. Adding 2 scoops of the Dark Chocolate and Blackberry Collagen Peptides recreates that drink almost perfectly!
Besides coffee, it's great in smoothies, baked goods and treats, and my non Paleo friends tell me it's awesome in overnight oats. Of course, I love it in this easy Paleo chocolate fondue!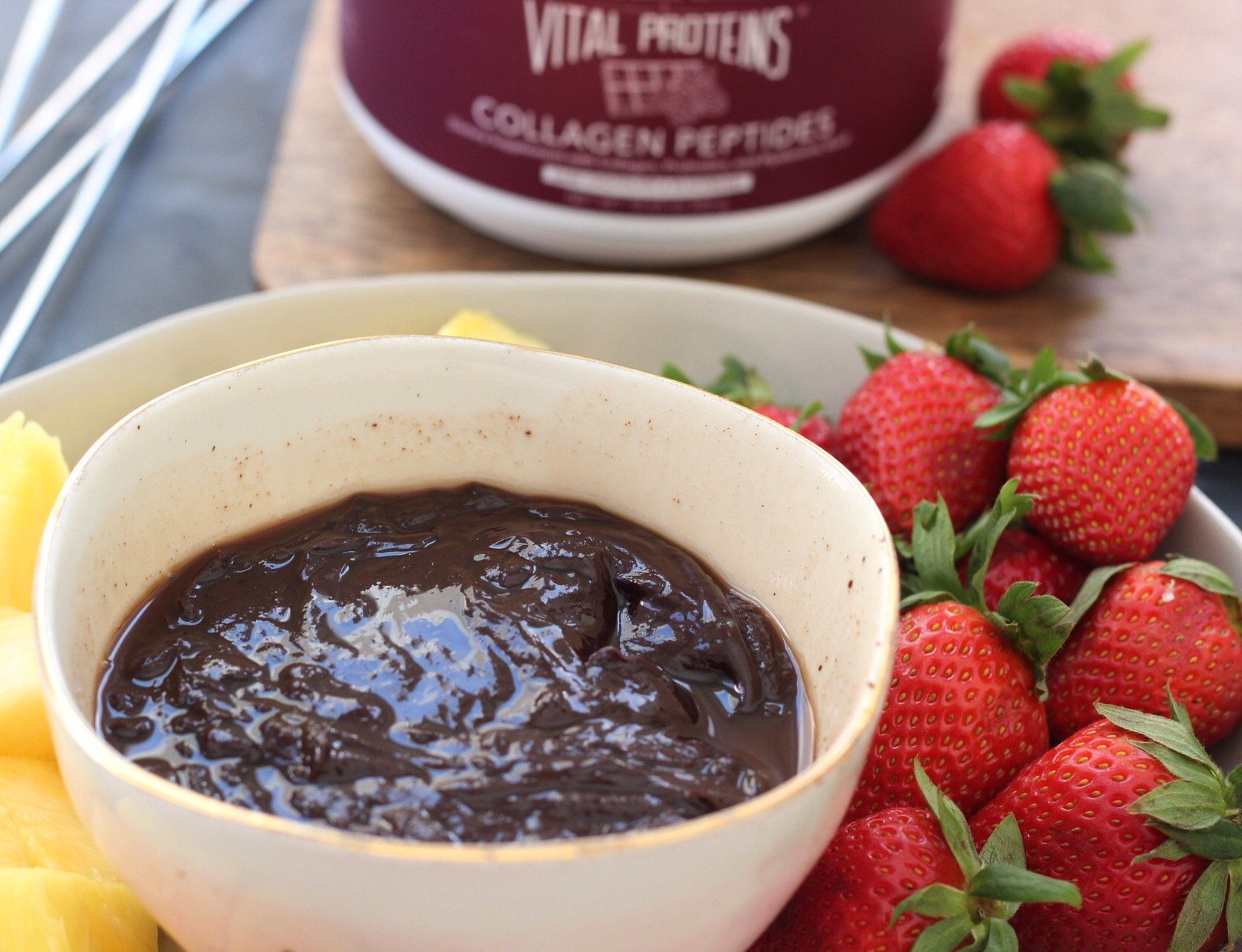 There's tons of health benefits you get to be on the receiving end of when you start adding collagen peptides into your daily routine. Collagen is the most abundant protein in the body, but as we age, we start making less of it. Supplementing it helps strengthen brittle nails, aides in hair growth and better skin, gut health, digestion, and it helps with muscle recovery and joint mobility.
The Dark Chocolate and Blackberry flavor has all the benefits of the original collagen peptides, but adds a little flavor AND is packed with probiotics!
Two of the best things it's done for me over the last year is helping with the hair loss I had after losing a drastic amount of weight. A lot of my momma friends said this saved their hair after pregnancy, too. Also, two years ago I broke my ankle and have had issues with it in the cold winter months. This is the first year I've had zero joint pain.. even when it was -20 degrees out!
I used to have to take a "rest day" because there was no way I could work out with the pain in my ankle. This winter has been so, so different. I 100% have my religious use of Vital Proteins collagen to thank for that.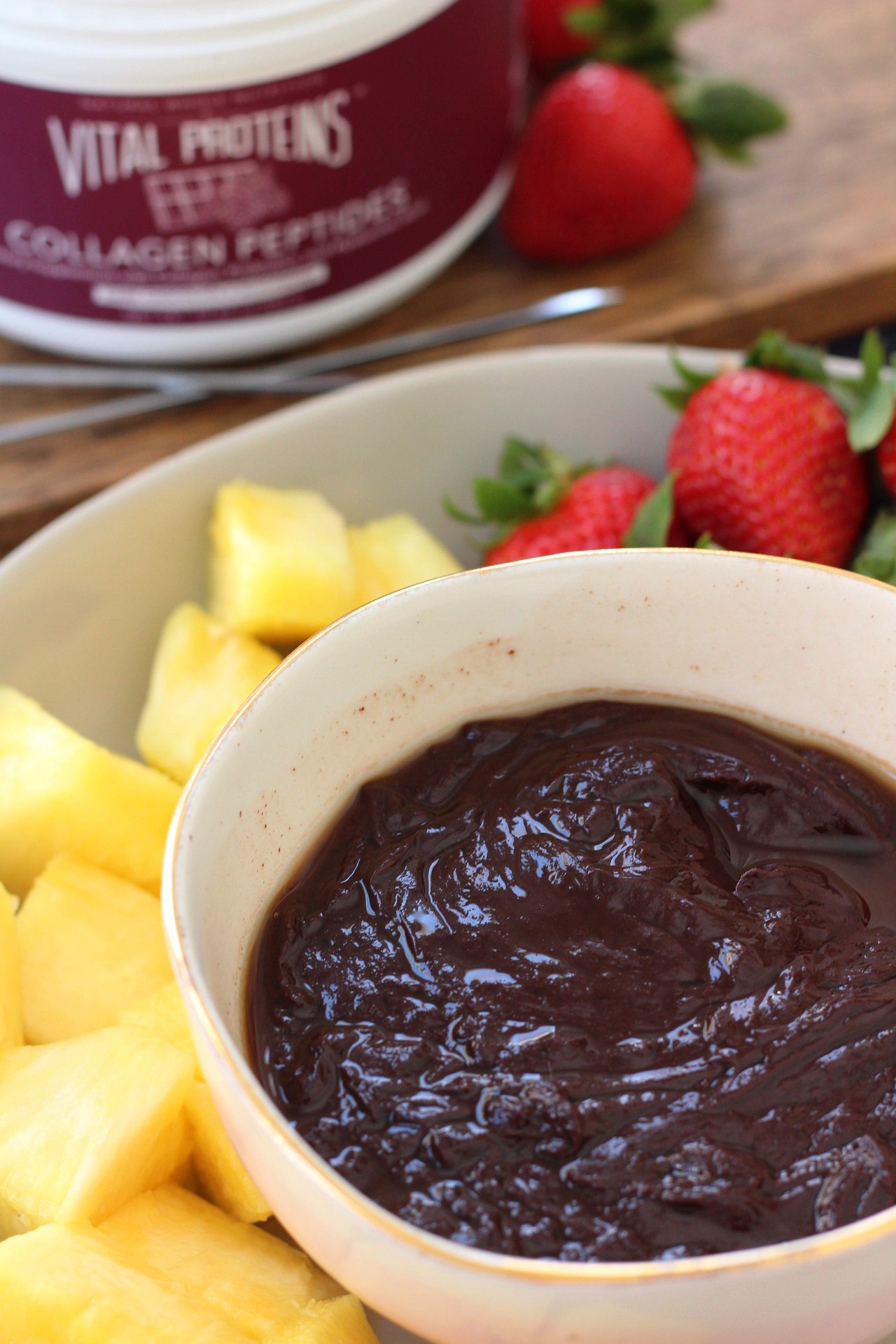 So, all that being said, here's the easy peasy berry chocolate fondue appetizer you've been waiting for!
Enjoy! And happy Valentine's Day!
Get Vital Proteins Dark Chocolate & Blackberry Collagen HERE!
Print
Hungry for more? Subscribe to my newsletter to get new recipes delivered straight to your inbox! And be sure to stay in touch on Facebook, Pinterest and Instagram for all of the latest updates.
Berry Chocolate Fondue Appetizer Platter: 3 Ingredient Paleo Fondue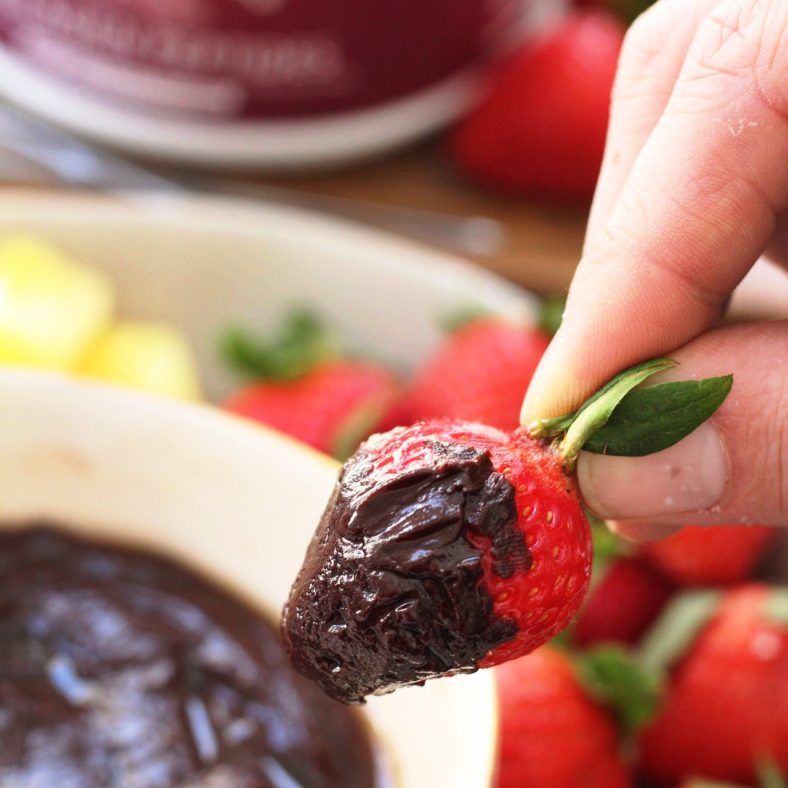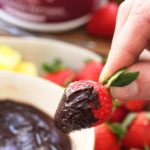 Ingredients
5 ounces dairy-free, added sugar free chocolate chips (available at most stores like Target)
1 and 1/2 tablespoon coconut milk
Instructions
Add all ingredients into a microwaveable safe dish or small fondue pot
Microwave in 45 second increments until melted, or allow to melt in fondue pot
Stir well to combine and enjoy immediately!
Serve on a tray with fruit, Paleo crackers, and your favorite additions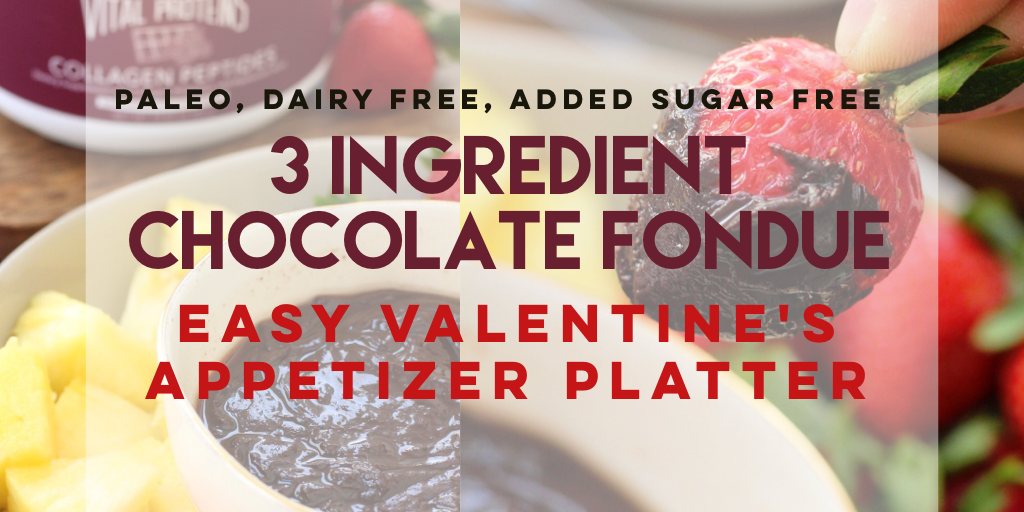 This post contains affiliate links, though the products are ones I frequently use personally and recommend. When you purchase anything using my links, it costs you absolutely nothing extra, but it does give Paleobailey.com a little financial support which helps to keep this blog running. Thank you for your continued support, both with your dollars and your interest.