I'm officially on Team Air Fryer. I've been messing around with it since this fall, making air fryer chicken wings mostly. If we're being honest. However, these Whole30 air fryer crispy potatoes are the real deal. They've become a staple, so I figured it was time to share!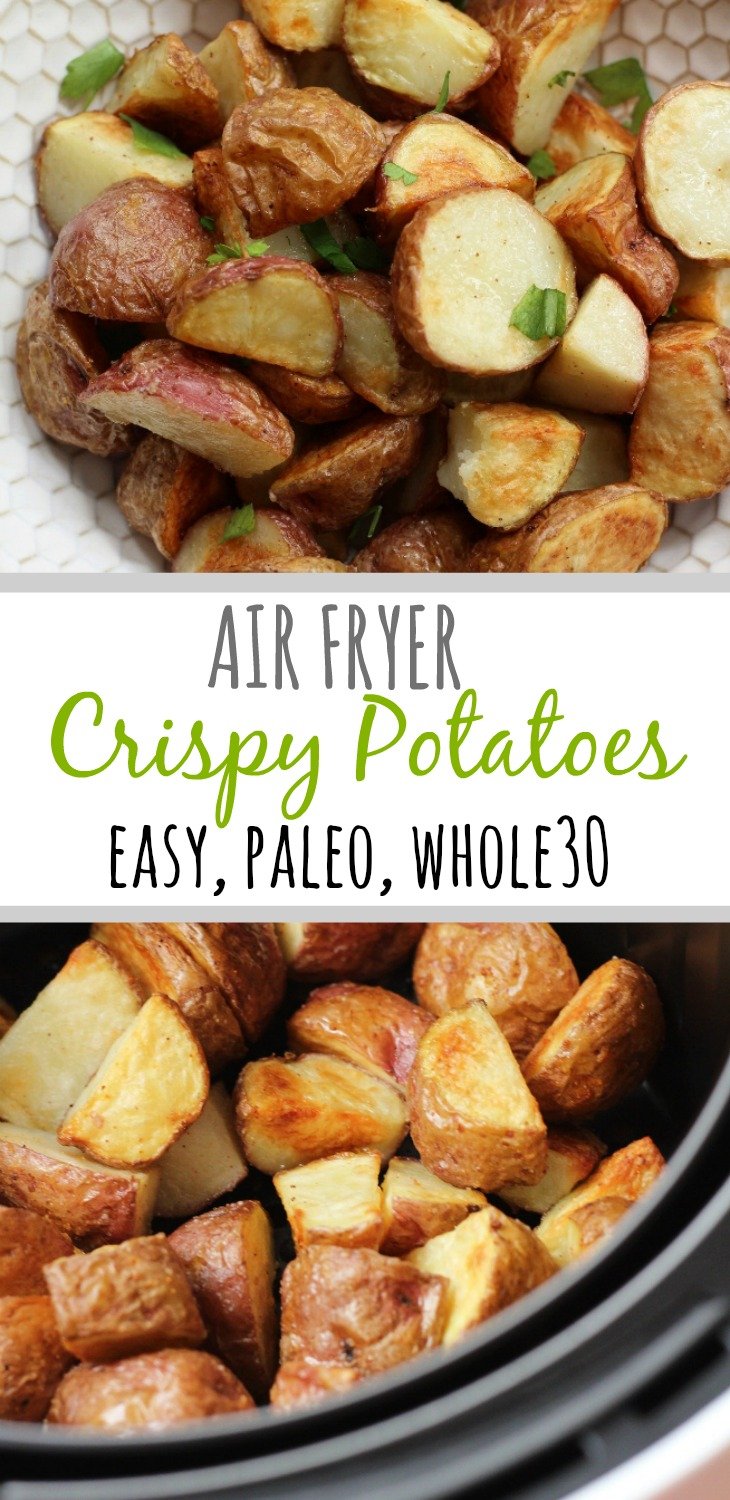 Contrary to belief, you can make Whole30 air fryer recipes. I've heard rumblings that using an air fryer isn't allowed on a Whole30, but good news for us. It totally is! You don't need any extra oil, and there's nothing about it that is against Whole30 rules, or really even unhealthy at all.

Some of my favorite Whole30 air fryer habits have come to include throwing my veggies into it while I make eggs for breakfast. I toss halved Brussels sprouts, and these Whole30 air fryer crispy potatoes, and set it for a few minutes. By the time my eggs and bacon are finished, so are my veggies and I didn't have to even pay attention to them.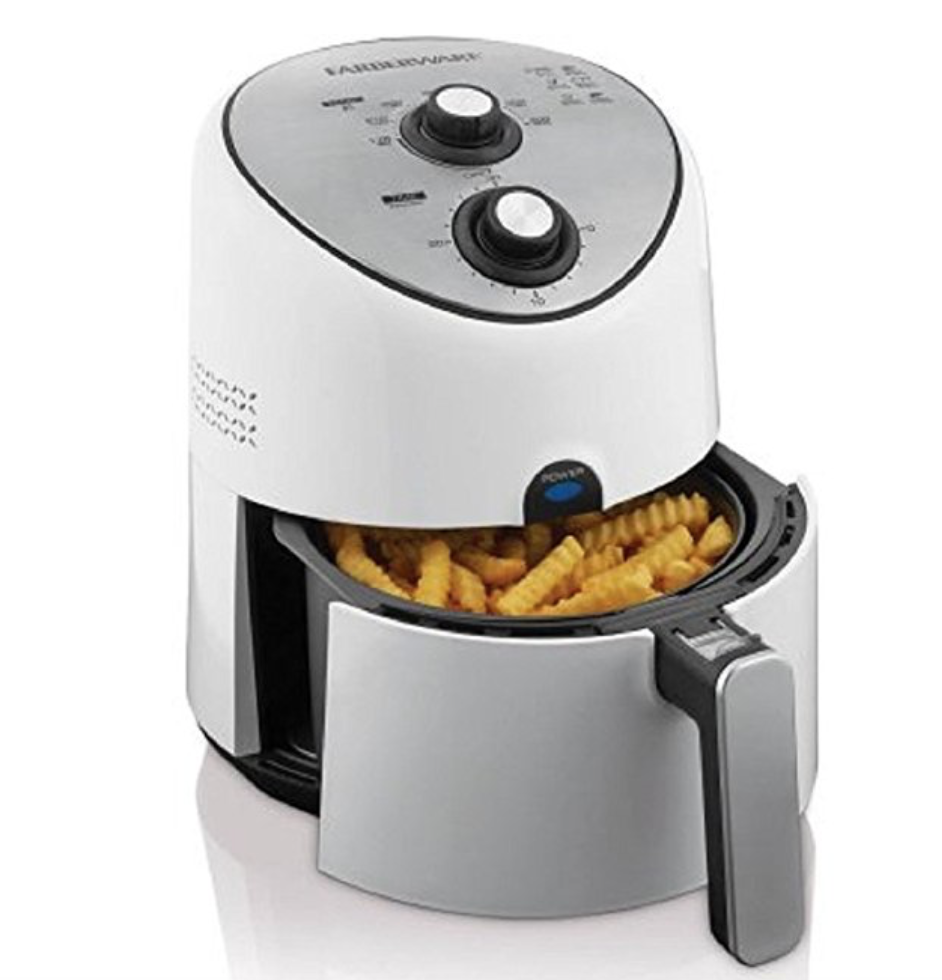 This is the air fryer I have and love. If you're not a white appliance person, don't worry, they have it in black too!
An air fryer is also great for reheating food. It cures the whole "soggy leftovers" problem real quick. Especially if you make things like sweet potato fries or chicken tenders for meal prep. Reheating them in an air fryer crisps them right back up. Even putting your egg bake or quiche slice into it reheats it better than a microwave (in my opinion).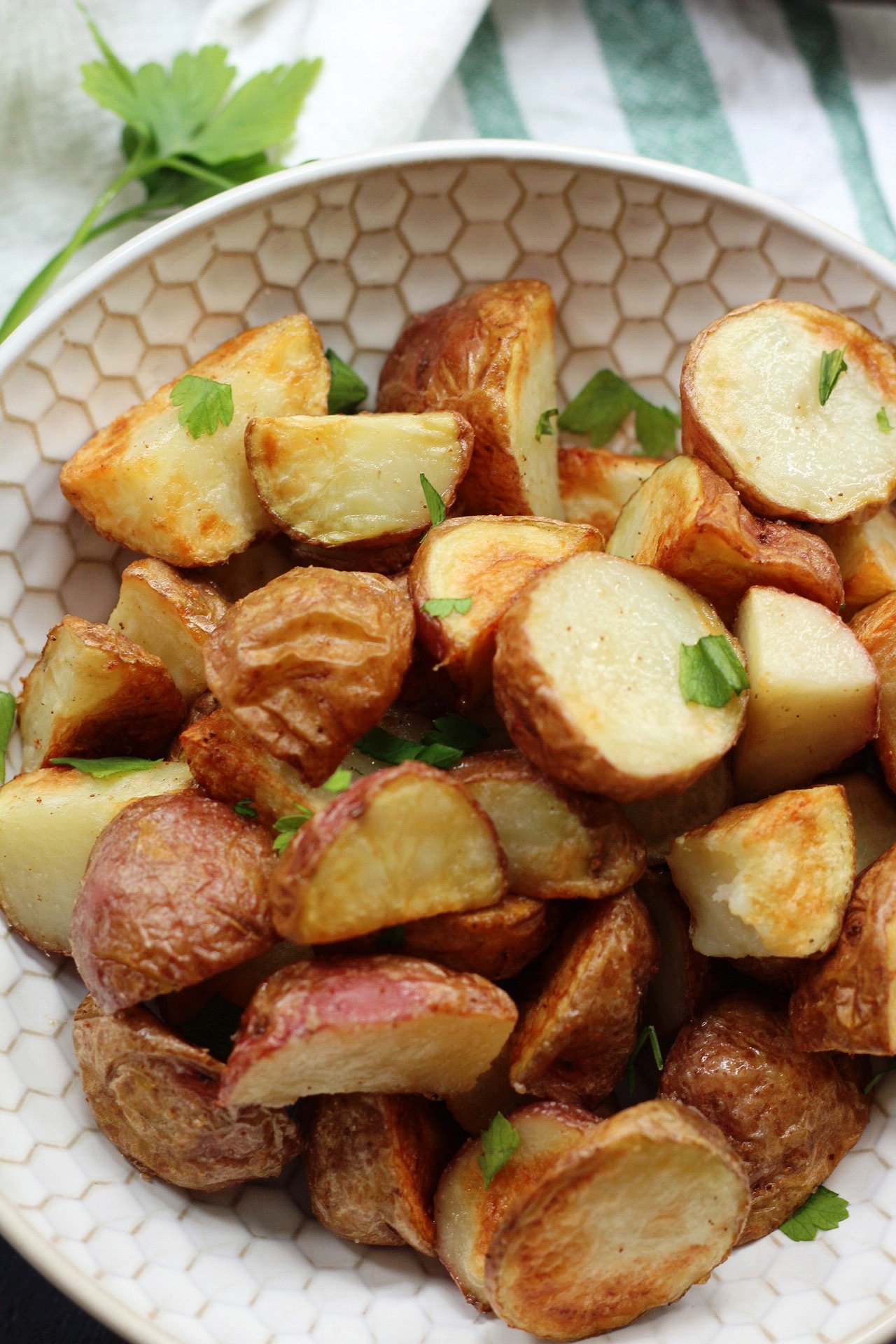 This recipe for Whole30 air fryer crispy potatoes is really basic. I did that for a reason. I've been loving playing around with difference spices on them depending on what I'm in the mood for, or what meal they're serving as a side to. Try things like Italian seasoning, breakfast blend, garlic and onion powder, or adobo seasoning.
What are your favorite healthy or Whole30 air fryer recipes that I need to make? Or are you not on the air fryer train yet?! I want to know!
Print
Whole30 Air Fryer Crispy Potatoes
Prep Time: 5 minutes
Cook Time: 20 minutes
Total Time: 25 minutes
Category: Side Dish, Air Fryer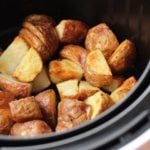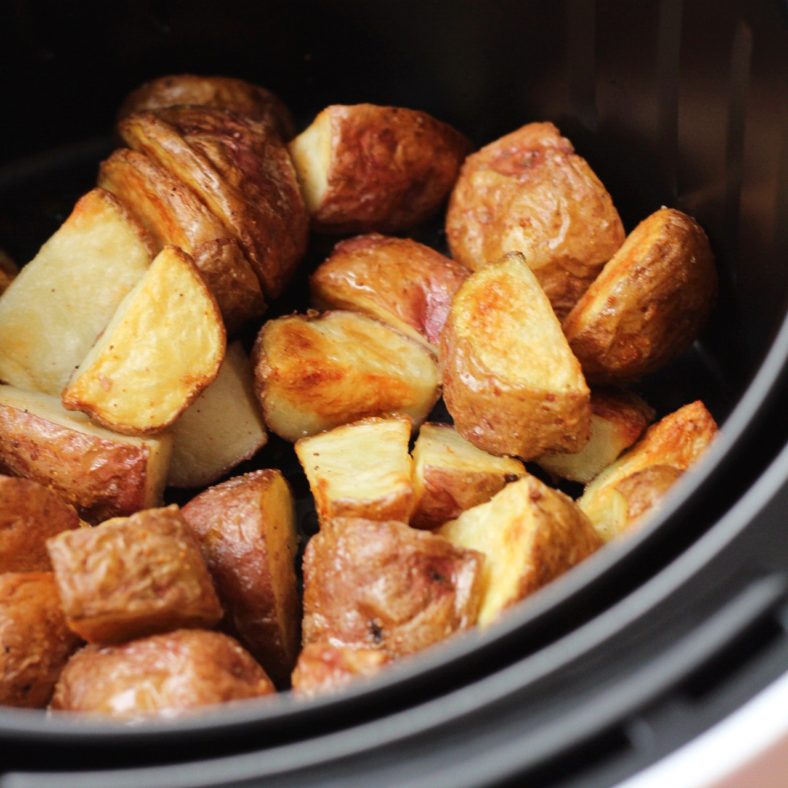 Ingredients
1 and 1/2 pounds baby red potatoes, cut into halves or fourths
2 tablespoons olive oil or avocado oil
1 and 1/2 teaspoon sea salt
Optional:
Breakfast blend seasoning, or seasoning preference
Instructions
Evenly coat diced potatoes in oil and salt (and seasoning, if added)
Place potatoes into the air fryer basket
Cook at 375 degrees for 20 minutes, or until crispy and golden brown. Add an additional 5 minutes if you want them extra crispy!
Enjoy!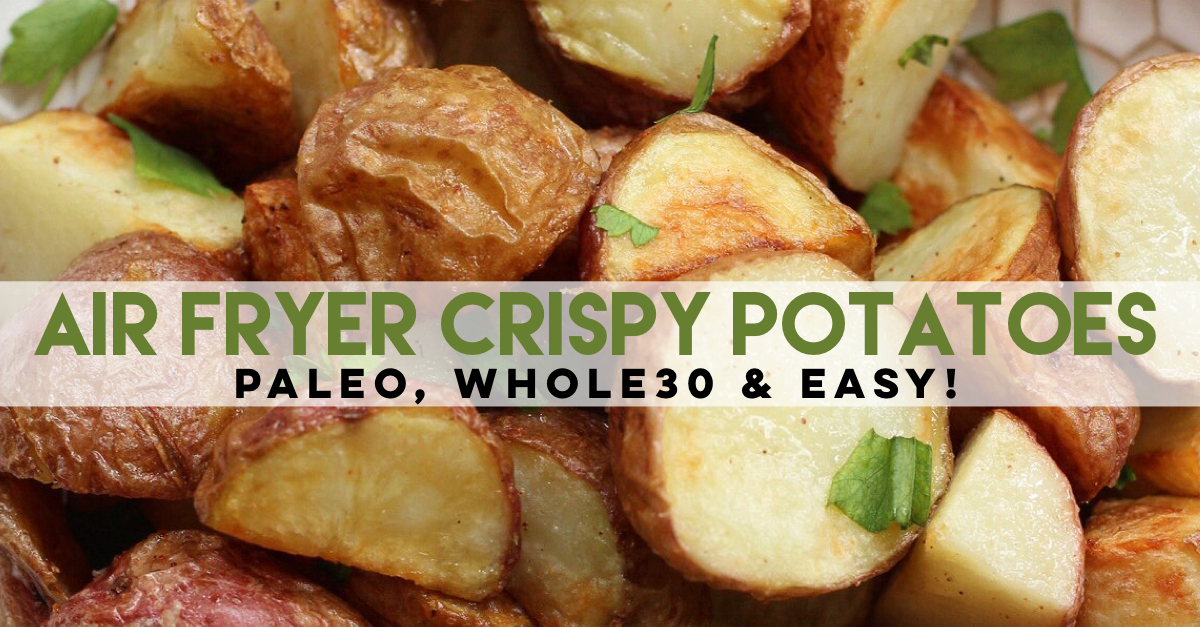 This post may contain some links that are affiliate links, though products are ones I use personally and recommend. When you purchase anything using my links, it costs you absolutely nothing extra, but it does give wholekitchensink.com a little financial support which helps to keep this blog running. Thank you for your continued support, both with your dollars and your interest.