This is a complete shopping guide to every Whole30 compliant and Whole30 Approved products at Trader Joe's that are available. Trader Joe's Whole30 items are always growing and getting better. There's so much you can get just at this store and it makes grocery shopping so easy!
(Originally Published Dec. 2017 – Updated February 9th, 2022)
What Whole30 Items Can You Get At Trader Joe's?
I always love their frozen veggie section and it's awesome that they have their own brand of flavored sparking water, compliant deli turkey, and Whole30 compliant green goddess salad dressing!
They of course carry all the normal veggie options, but what I really like about Trader Joe's is that they have more affordable and more fun versions of prepped veggies than Whole Foods does. The cauliflower rice, sweet potato ribbons, jicama sticks, butternut squash cubes and zig-zags make getting your veggies in way more appealing sometimes. Not to mention, saves you a bunch of time chopping and prepping.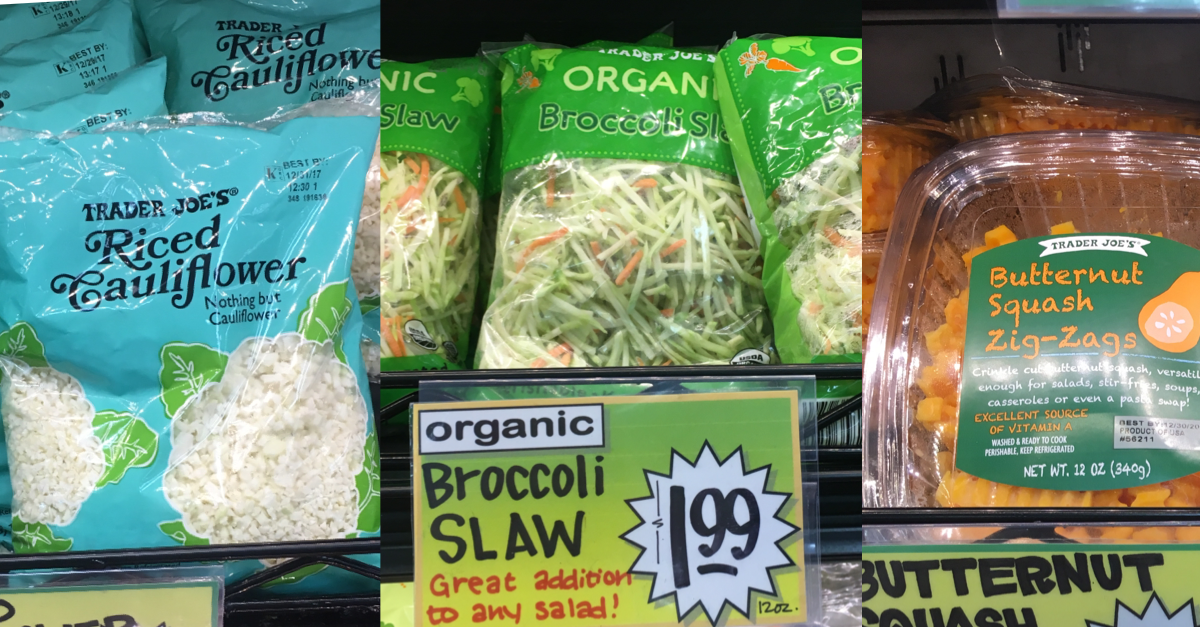 They have an awesome selection of Whole30 compliant frozen veggies! Trader Joe's has Whole30 compliant frozen green chilis which is great for slow cooker or instant pot pork verde. The bags of red, yellow and green bell peppers are my favorite to keep on hand. Talk about easy weeknight burrito bowls or quick frittatas.
Along with the frozen carrot spirals, they also have frozen zoodles (AKA zucchini noodles). I'm so happy you can get these in stores now for everyone who doesn't have a spiralizer or wants to save some time by not having to use it. Almost all of the plain frozen veggies at Trader Joe's are A-OK for Whole30.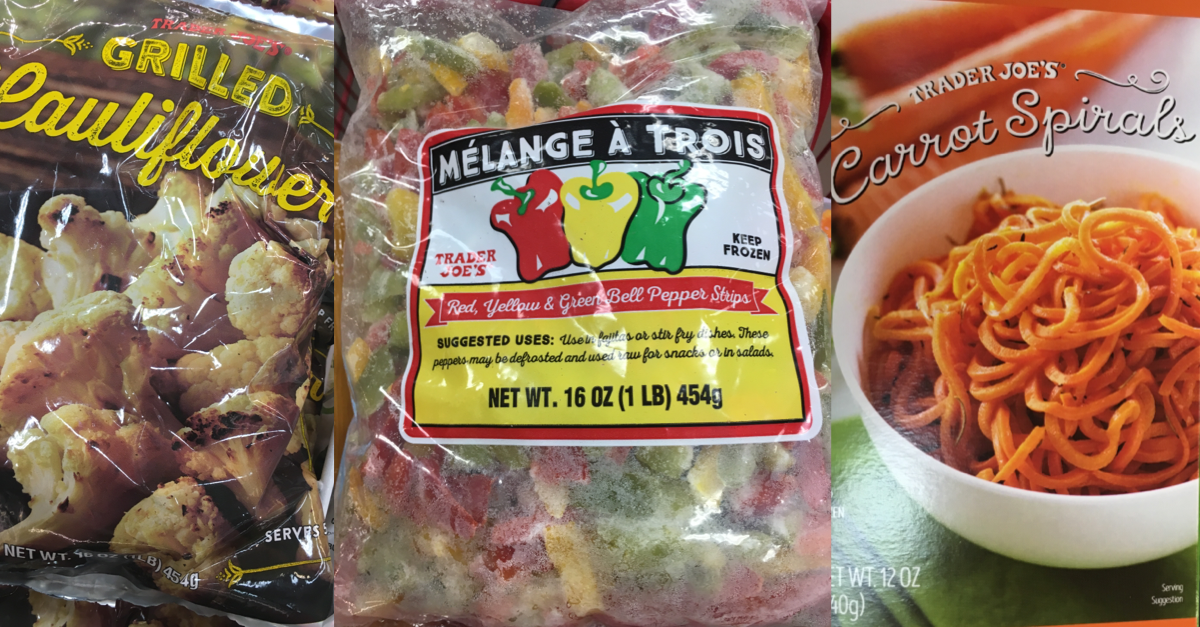 While Trader Joe's isn't the place I can go to get all of my meat products, they do have some good options! The Chile lime chicken burgers are super cheap and really good, and you can only get them at Trader Joe's, unlike the Tuna that you can get almost anywhere.
They also carry the staples like chicken, ground beef, steak, etc., along with Applegate hot dogs.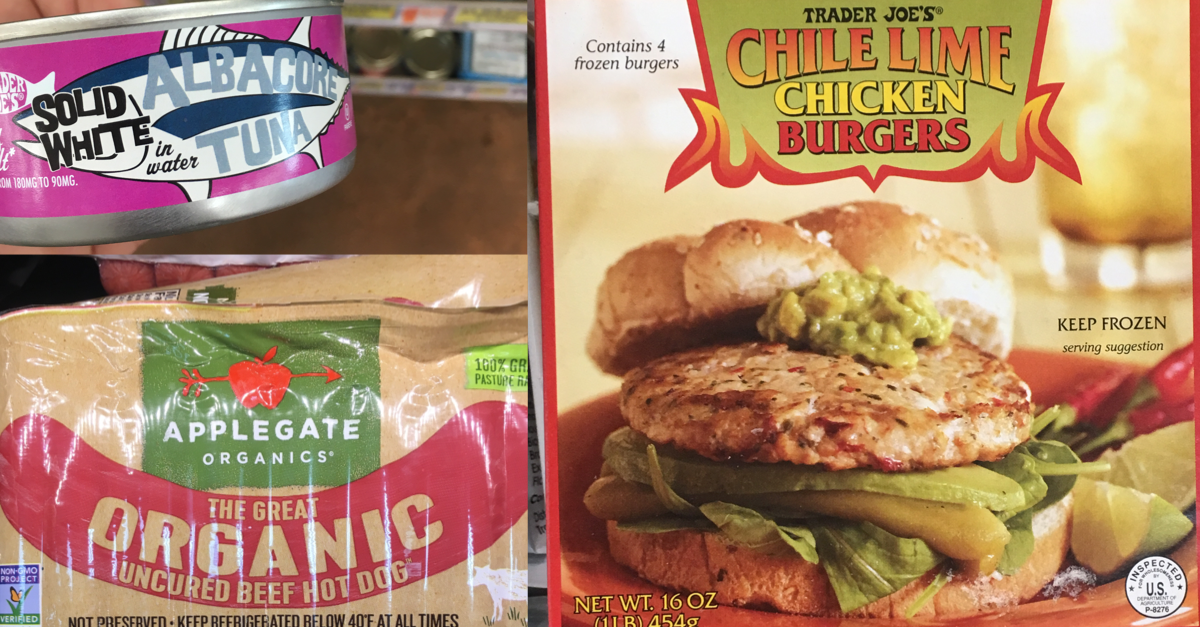 Another perk that Trader Joe's has over other places are these fully cooked meats! Grass fed beef roast, along with the fully cooked pork belly are Whole30 compliant and really great to either know you can run in and pick up on a busy night, or have on hand to throw something together when you don't want to cook.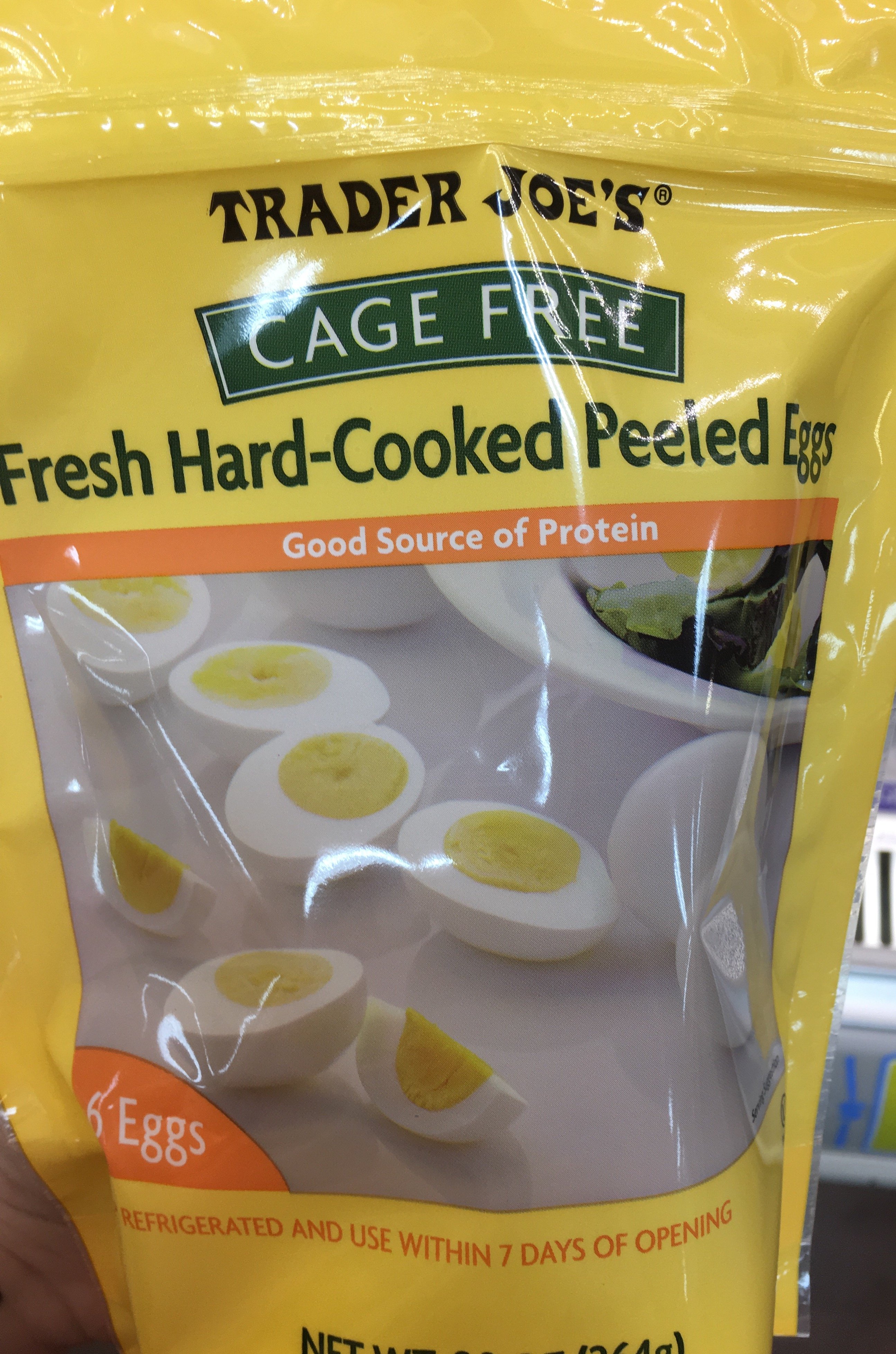 Trader Joe's offers hard boiled eggs that are already peeled and ready to eat out of the bag. The only ingredients are eggs!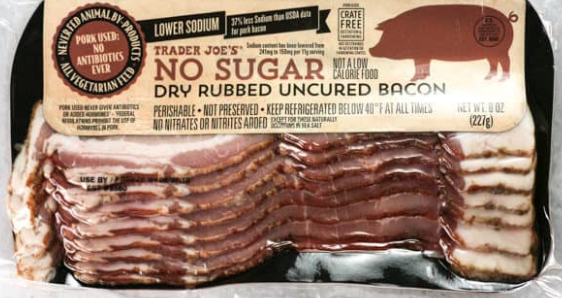 Trader Joe's offers a Whole30 compliant bacon, but make sure to check the ingredients. Look for the No Sugar Dry Rubbed Uncured Bacon, as this is the only Whole30 compliant bacon at Trader Joe's.
Another example of some great meat options you can find are the Sweet Italian Chicken Sausages from the Trader Joe's brand. Along with the new (to me!) Whole30 Trader Joe's deli turkey meat with squeaky clean ingredients!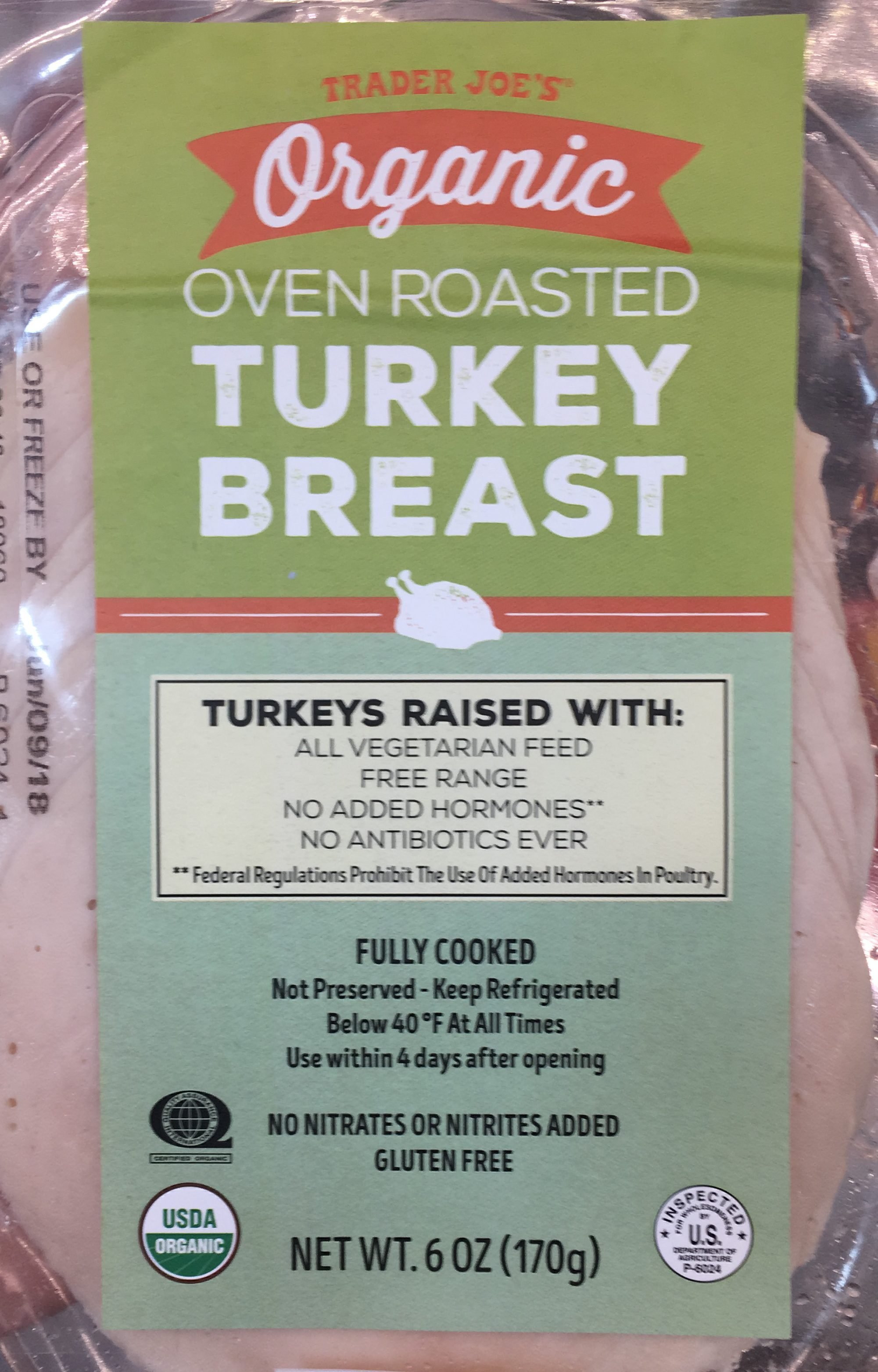 The ingredients are just turkey, salt and water!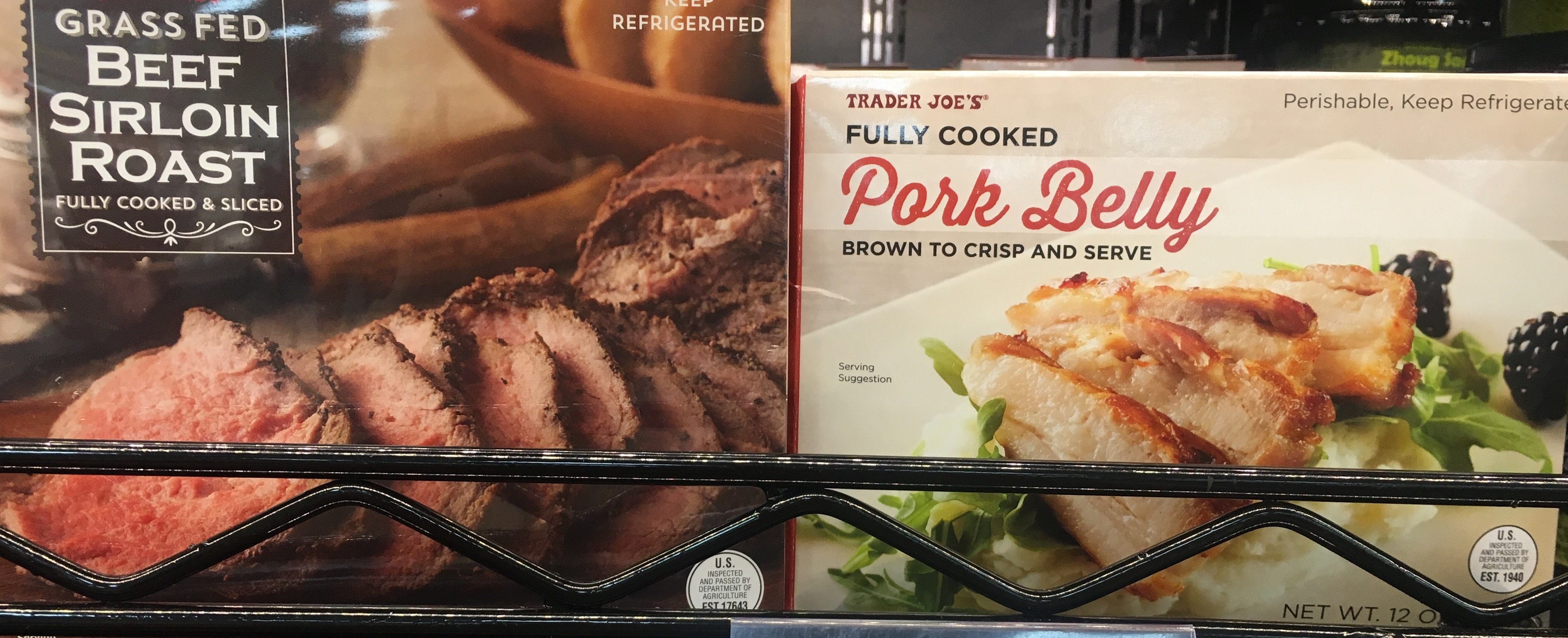 Trader Joe's offers two Whole30 compliant almond milk varieties. Their Trader Joe's brand unsweetened almond milk and unsweetened vanilla almond milk are both a-ok!
Check out my list of Whole30 compliant almond milk for a complete guide to where to get Whole30 almond milk!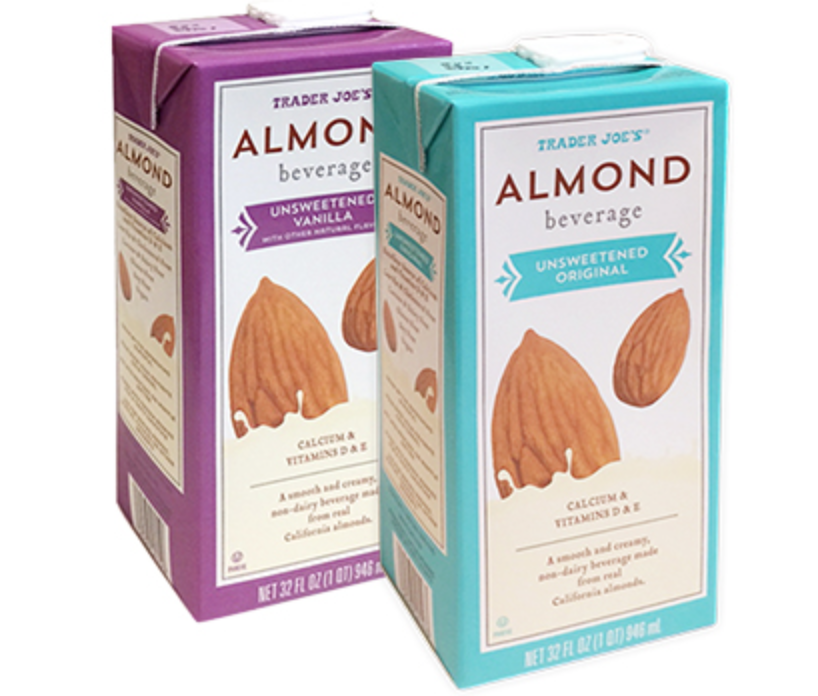 There's plenty of pantry staples to stock up on too while you're there. They have really reasonably priced oils and fats. The ghee, coconut milk and coconut cream is a good budget option, and there's lots of different types of oils available! They have compliant chicken and vegetable stock now, which is new (to me)!
Other Whole30 pantry staples always include almond butter, coconut aminos for Asian dishes, almond meal for making meatballs, salsa for Mexican inspired meals or crock pot salsa chicken. Pssst.. they're compliant guacamole options in the fridge section if you're making Mexican tonight!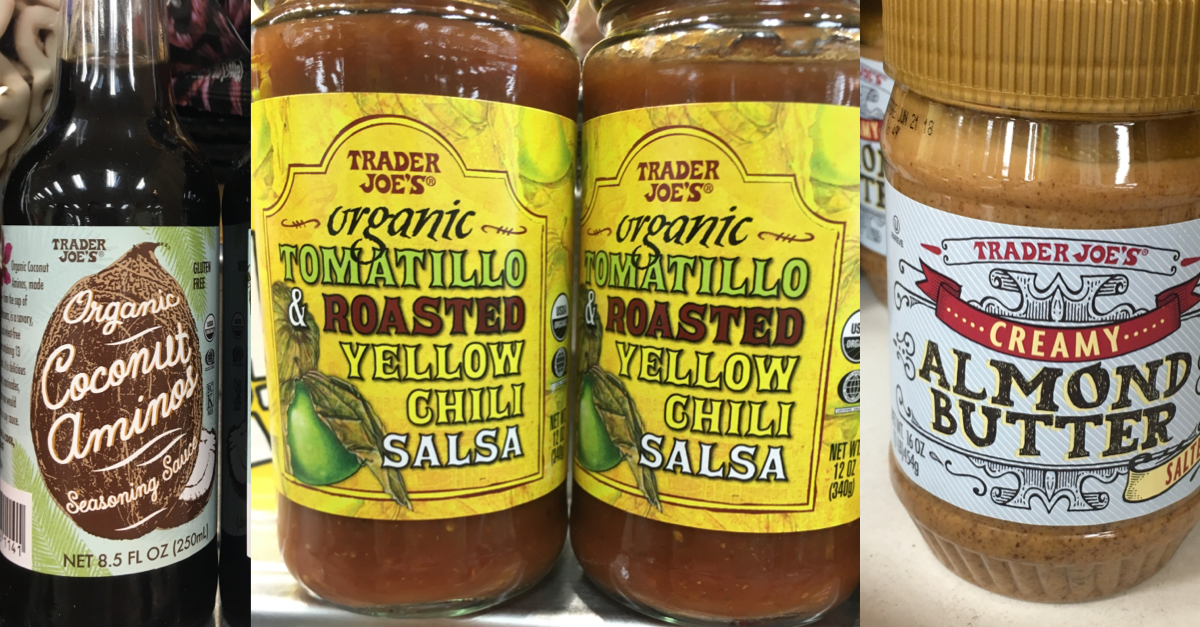 A few other of my fave Trader Joe's staples during a Whole30 include their spice blends, of course the "everything but the bagel" seasoning, along with the seasoning salt! I used to love Lowry's, but since that's out, this seasoning salt makes up for it!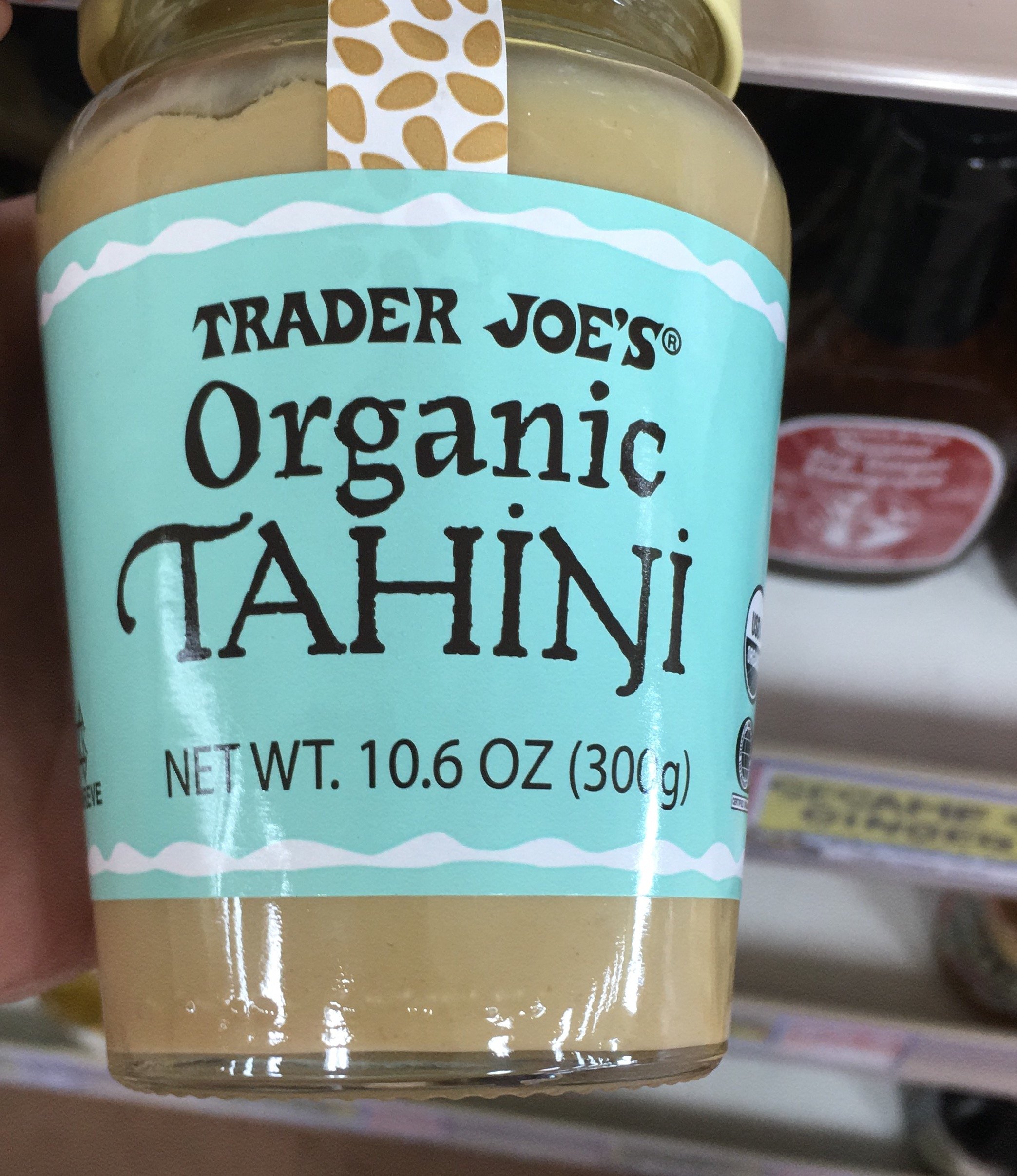 Along with the compliant nut butters you'll find at Trader Joe's for your Whole30, they also have compliant tahini which makes great creamy sauces, dressings or veggie dips.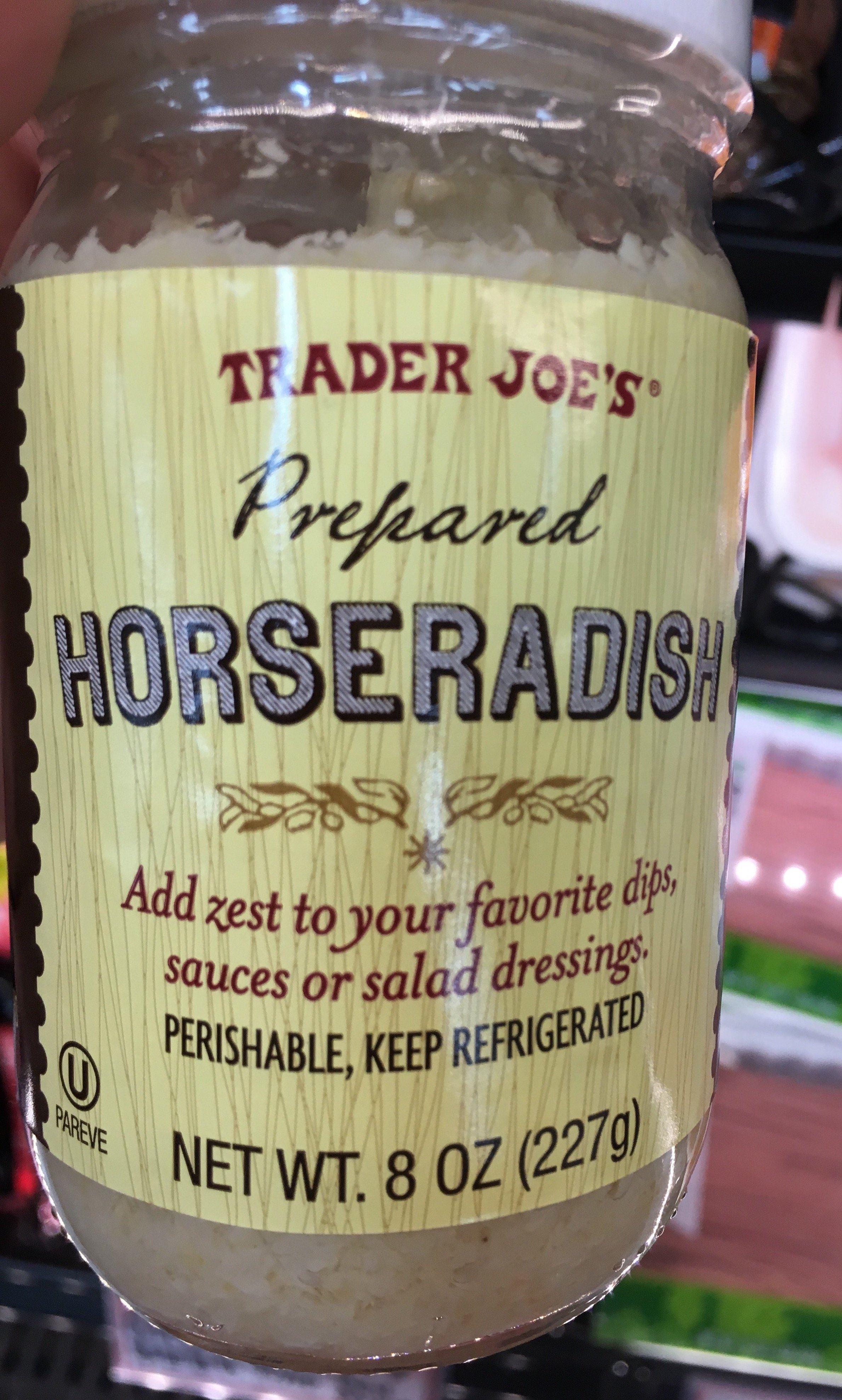 Whole30 Trader Joe's options also include horseradish, which is sometimes an ingredient hard to find elsewhere. I also often purchase minced garlic jars and some bulk nuts at Trader Joe's too to have for quick options, or for topping my salads with.
Check out my Whole30 Everything But the Bagel Chicken Wings!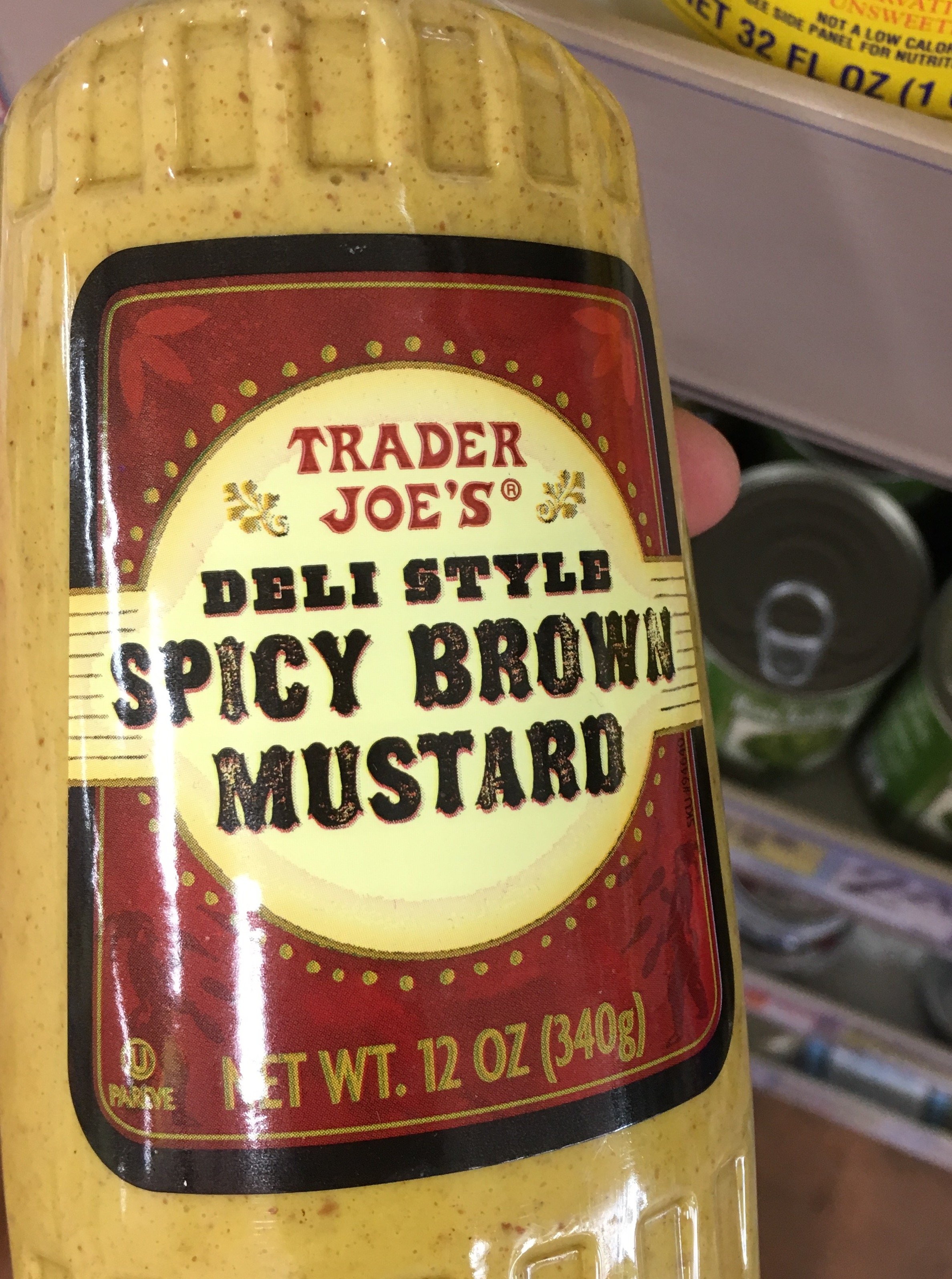 Other staple items that Trader Joe's has that are Whole30 compliant are a few different types of mustard. Deli style, plain yellow mustard and dijon are all Whole30 under the Trader Joe's brand.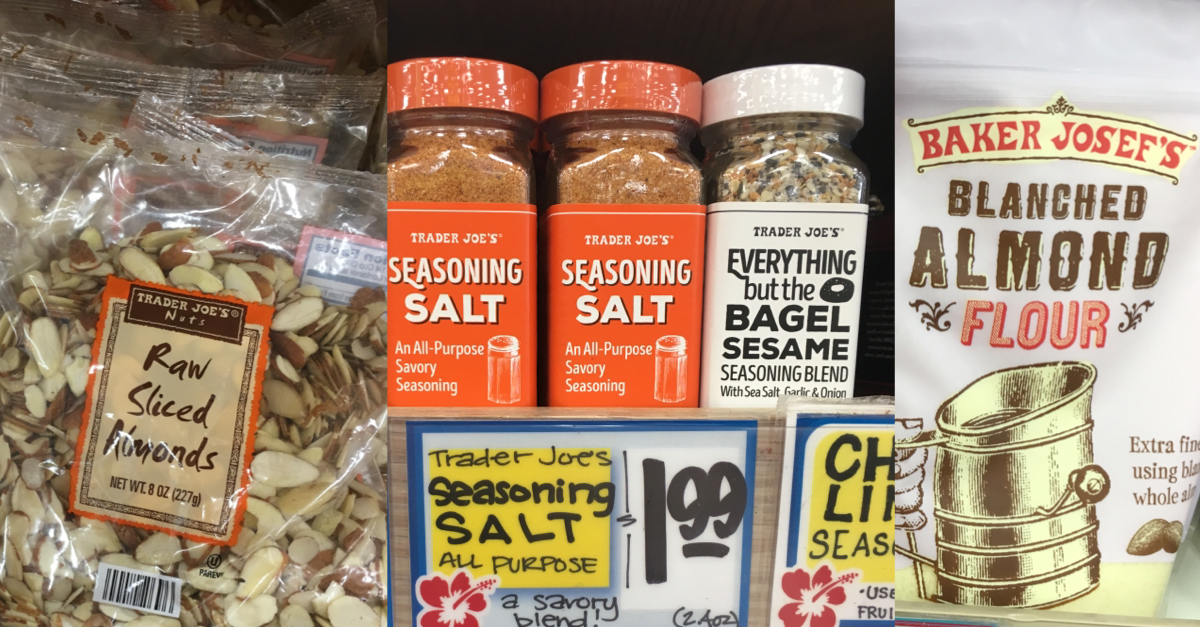 I'm happy they have some compliant bars at Trader Joe's too. It really makes life easier when I can get all of these things in the same place. They had almost every flavor of RXBAR, which was awesome, and only a handful of compliant Lara Bars.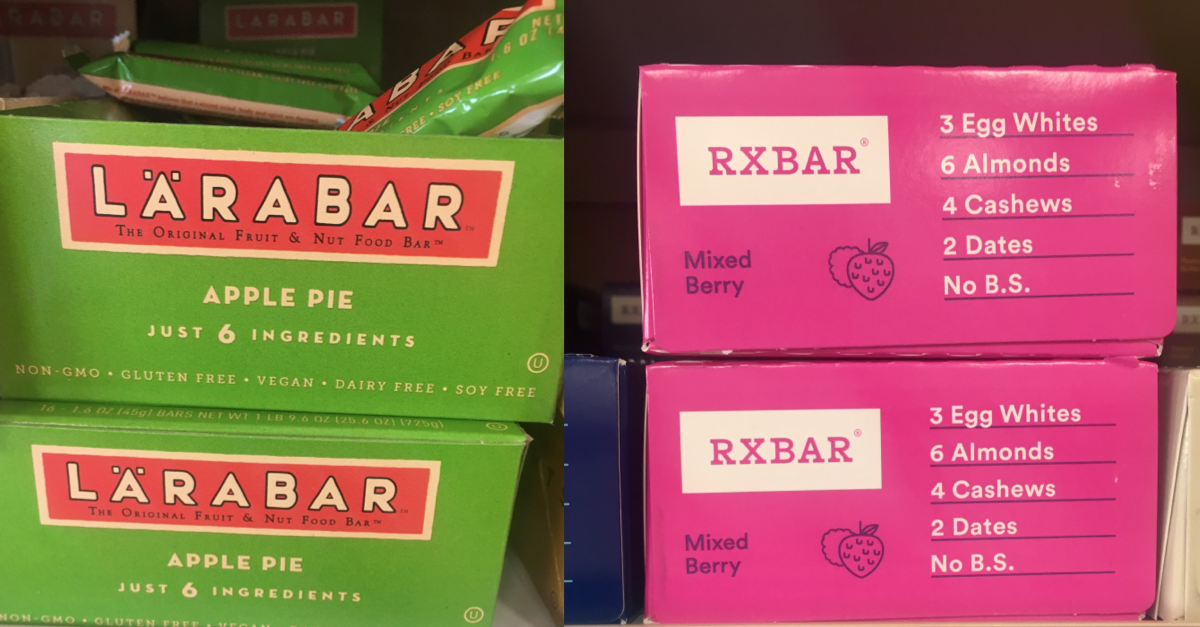 Portable, on-the-go protein options at Trader Joe's include Epic Bars and Chomps grass fed beef sticks, among others. It's so fun to see official Whole30 Approved companies in Trader Joe's!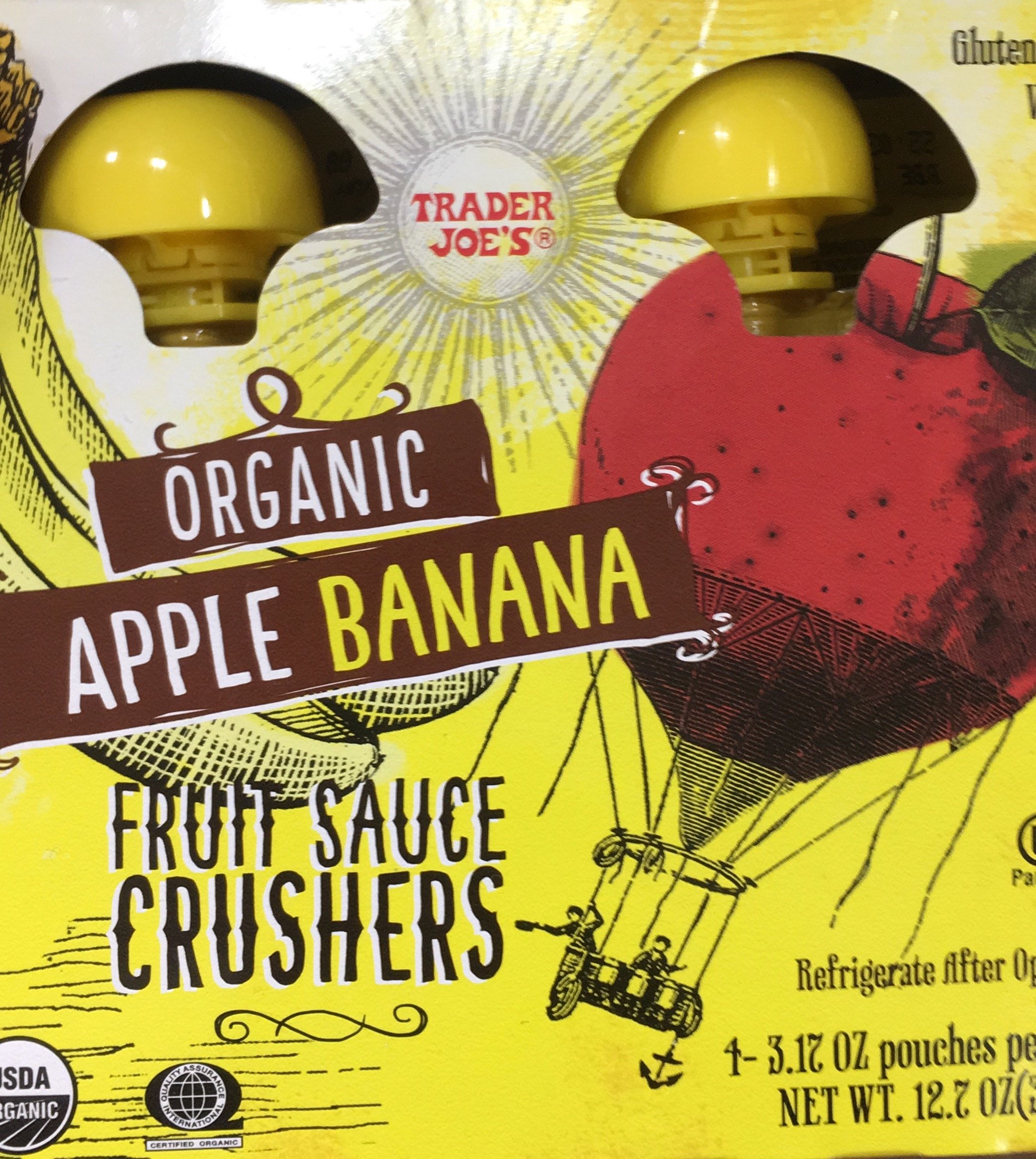 A few packaged items for on-the-go options that are some of my favorites are the apple sauce pouches at Trader Joe's. They're really cheap and are compliant in a few different flavors. They also have packaged dried fruit!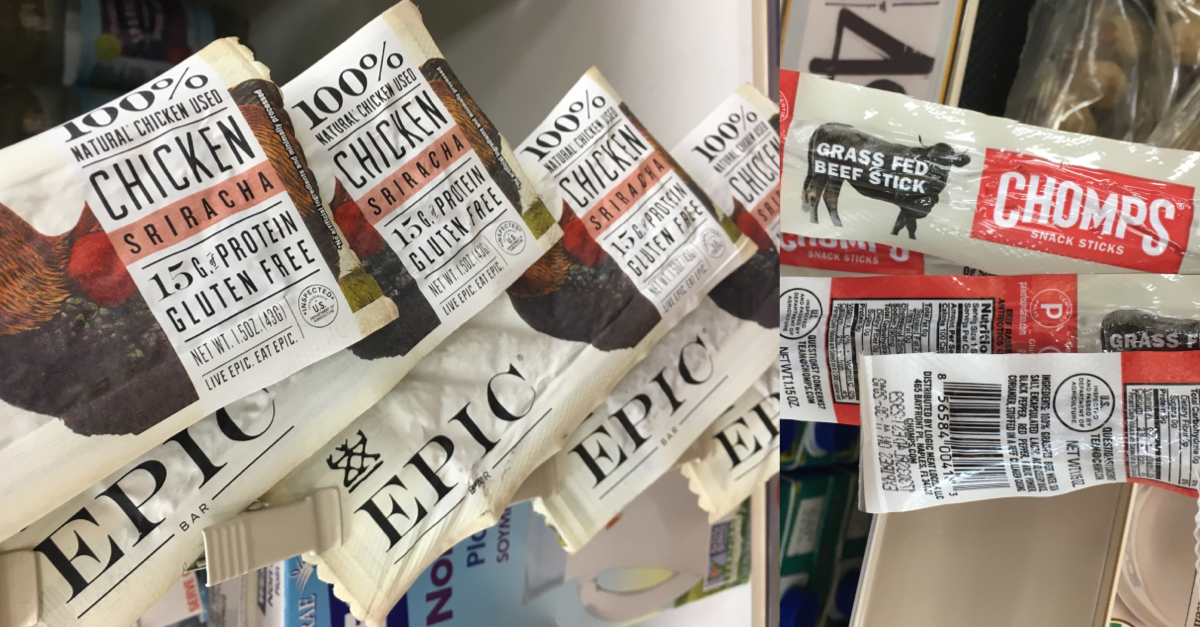 As I mentioned at the beginning, Trader Joe's has their own Whole30 compliant sparkling water, but they also carry Spindrift and a few other brands! Between the different Whole30 compliant flours, canned goods, oils, spices, and freezer meats and veggies, you'll be pretty well stocked from your trip to Trader Joe's to tackle your Whole30!
This post contains affiliate links, though all products are ones I use personally and recommend. When you purchase anything using my links, it costs you absolutely nothing extra, but it does give wholekitchensink.com a little financial support which helps to keep this blog running. Thank you for your continued support, both with your dollars and your interest.