I have so much love for all things Minnesota, as most Minnesotans do. Especially when it comes to small business. I make an effort to buy local as much as possible. By supporting women owned businesses, family operated businesses and local farmers, we're all benefiting here in MN! In honor of Small Business Saturday coming up, I wanted to share my favorites with you.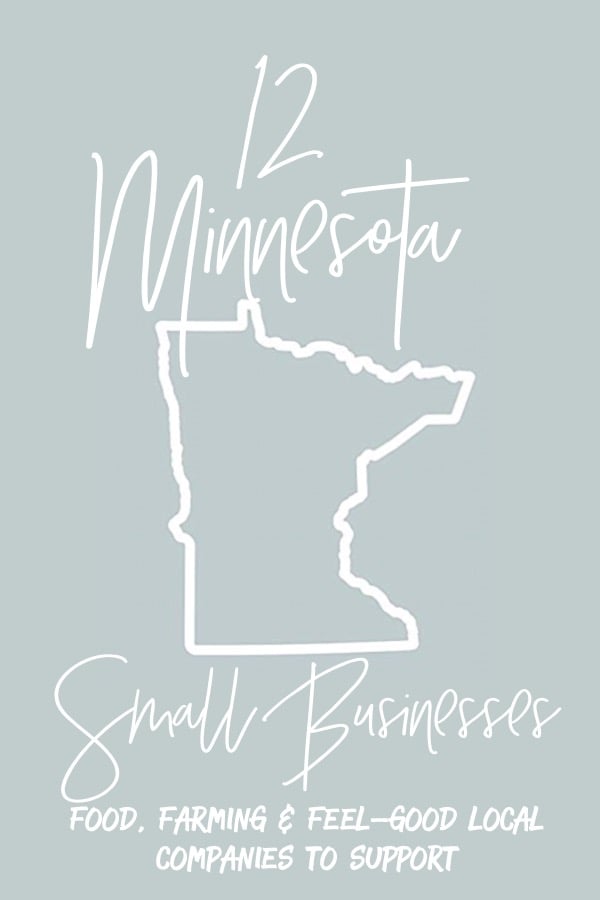 As a small business owner myself now, I understand all too well how when we shop local, it allows for small business owners to live their dream life doing what they love, support their family, and create jobs for others here at home to support their families too! That popular saying is true, about how when you support a small business owner, you're not just a transaction or going to fund an CEO's private plane trip, you're helping buy a son's hockey equipment, a daughter's school lunch, and a local family's needs.
This list includes some of my favorite local food, farming or feel-good companies which use sustainable practices, local businesses who have meaning behind their small business, or who give back to the community.
For my top 12 healthy, local restaurants in the Twin Cities, check out my list of favorites!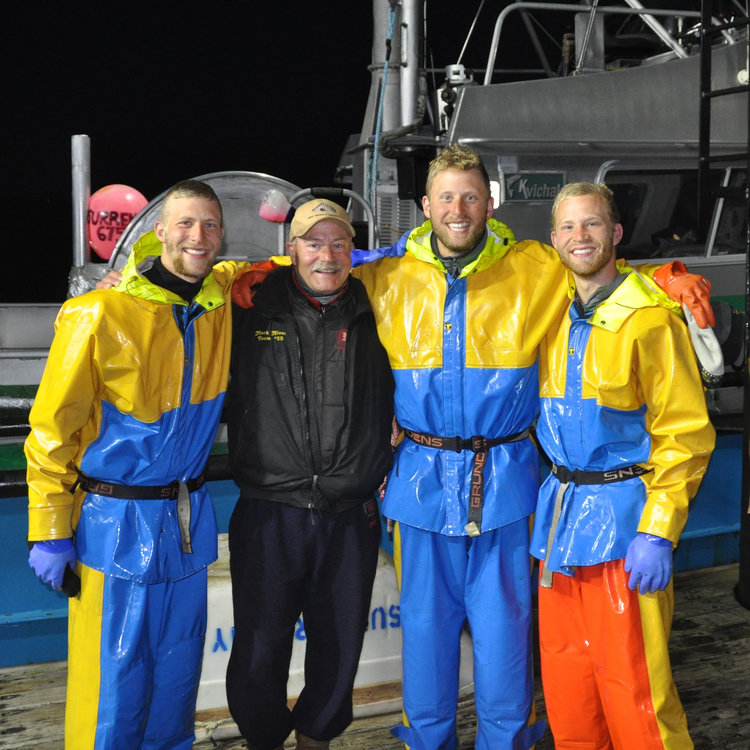 Surrender Salmon, founded by Grant Niver, is a family-owned, fisherman-owned small business. The Niver men and their father take "knowing your fisherman" seriously by bringing back the wild-caught salmon they catch in Bristol Bay, Alaska and directly selling it to us. They have the freshest, highest quality Alaskan salmon, use sustainable fishing practices and every fish is bled and flash frozen immediately after being caught.
Their father has been fishing the Alaskan waters for 37 years, and us Minnesotan's are lucky we can get our hands on their catch. They deliver all throughout the metro, right to your home. When you compare the taste of your store-bought salmon to their red-gold salmon, you'll never get your fish from anywhere else ever again. Bonus: they take "Minnesota nice" seriously too, and truly are just the best guys.
Check it out here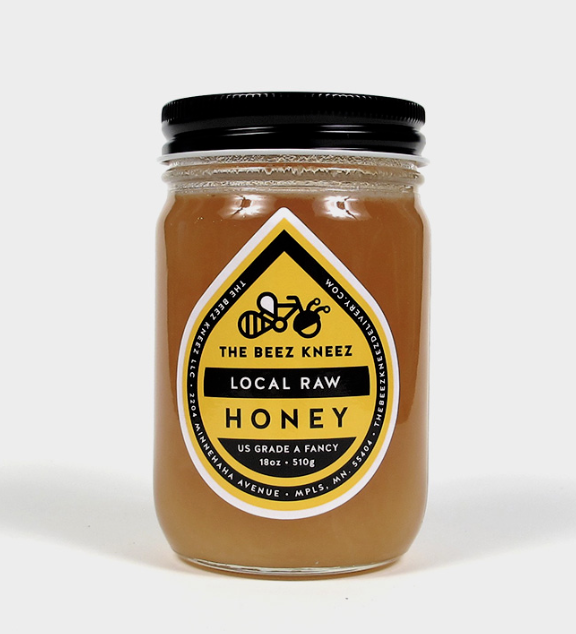 Started by two friends, the Beez Kneez sells raw and local honey and beeswax candles from their own hives. With a passion for sustainable beekeeping, they started a community beekeeping program and even have an educational honey house right in the middle of Minneapolis. The honey is delicious, the bees are happy, and their small business is doing so much good work to teach our community about how vital bees are to our food system. If you live in Minneapolis, they'll deliver your order by bike, wearing helmets with antennas.
Order from their website or Etsy shop, or check out their store.
Lake State Kombucha is a family operated Minnesota small business that's run by Drake Ellingboe, along with his wife and parents. They brew the same exact health-focused recipe that his mother created and perfected in their family kitchen long before they started bottling it for sale.
Located in an 800 square foot room in Minnetonka, they have four main varieties that can now be found throughout local grocery stores, co-ops and restaurants including Lund's and Byerlys, Coborns, Hy-Vee, and more. The blueberry hibiscus and orange mango flavors aren't to be missed. Find a store locator here.
Still Kickin is a nonprofit started by Nora McInerny after her husband Aaron, a young Minneapolis graphic designer, was diagnosed with, and then died from a brain tumor. The organization uses the proceeds from the apparel, mugs, and other goods to provide direct financial support to a local family each month that's going through something awful.
They also do really fun collaborations to raise money for these local families with other Minnesota companies throughout the year, along with community events such as group workouts, run club, and Still Kickin Sessions, which are panel discussions on the tough stuff in life. All in all, just a really amazing organization that's doing loads of good right here at home.
Pick up a Still Kickin shirt or coffee mug for yourself or a gift but always a good cause, and then promptly read Nora's incredibly sad, yet.. somehow wonderful and comical book, It's Okay to Laugh (Crying is Cool Too).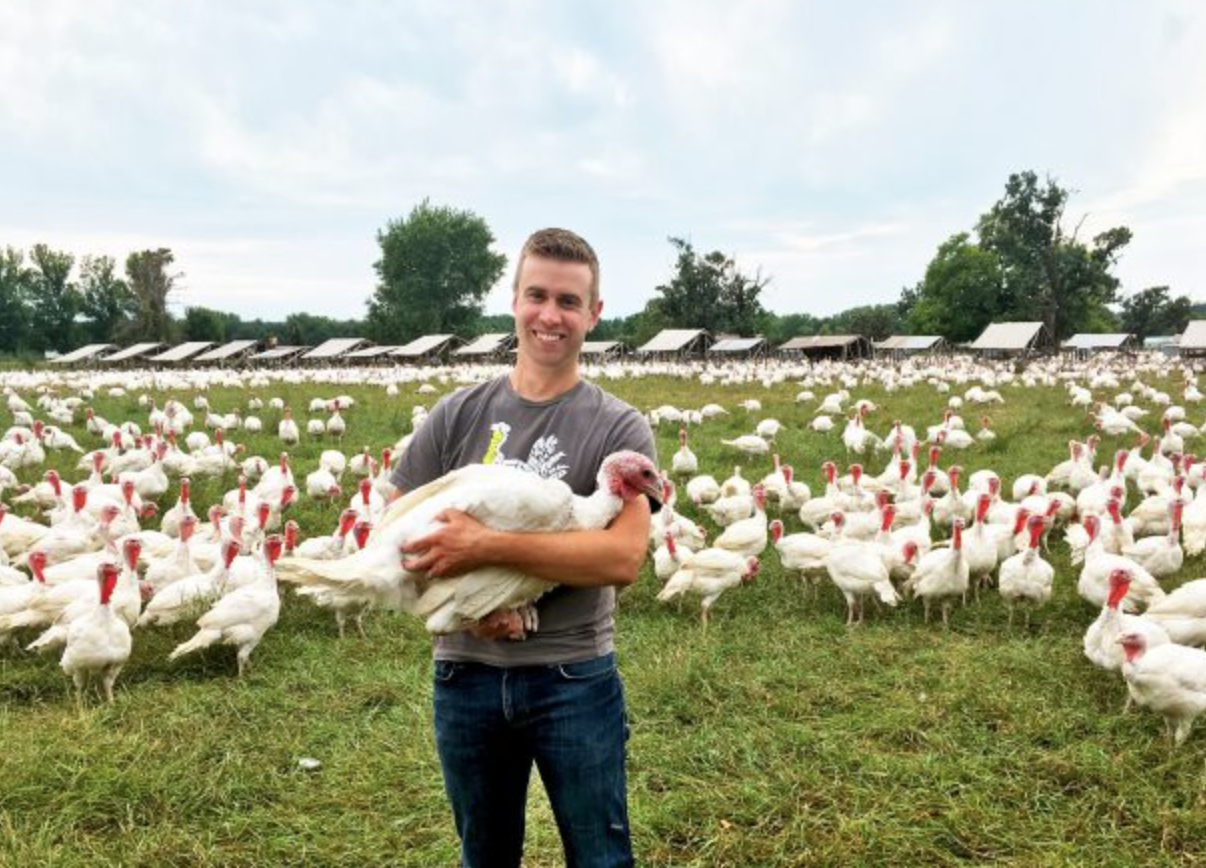 Located in Cannon Falls, just 35 minutes from the Cities, sits Ferndale farms. Started by Dale and his wife Fern in 1939, this now 3rd generation family farm is still raising the free-range, Certified Organic turkeys in the same way they started out raising them. Not only are the animals raised without antibiotics and growth hormones, but they're naturally processed as well without additives, fillers or binders.
You can find their turkey at Kowalski's, Mississippi Market, many co-ops, including all of the major ones in the Twin Cities (all Lakewinds locations, Seward, The Wedge, Linden Hills, and more), along with other grocers throughout the state. Use their store locator here.
Ferndale Farms opened an on-farm market over a decade ago and now partner with more than 100 MN farmers and food producers to sell local and high-quality meat and other items directly from Minnesota small businesses to the consumer. They carry the full line of cuts from their turkey, of course. Some of the other things you can pick up include grass-fed beef and buffalo, pasture-raised pork, local cheeses, raw honey, locally grown vegetables, sauces, jams, spices, and gluten-free baking mixes. They also do fun family events like TurkeyFest, and give farm tours.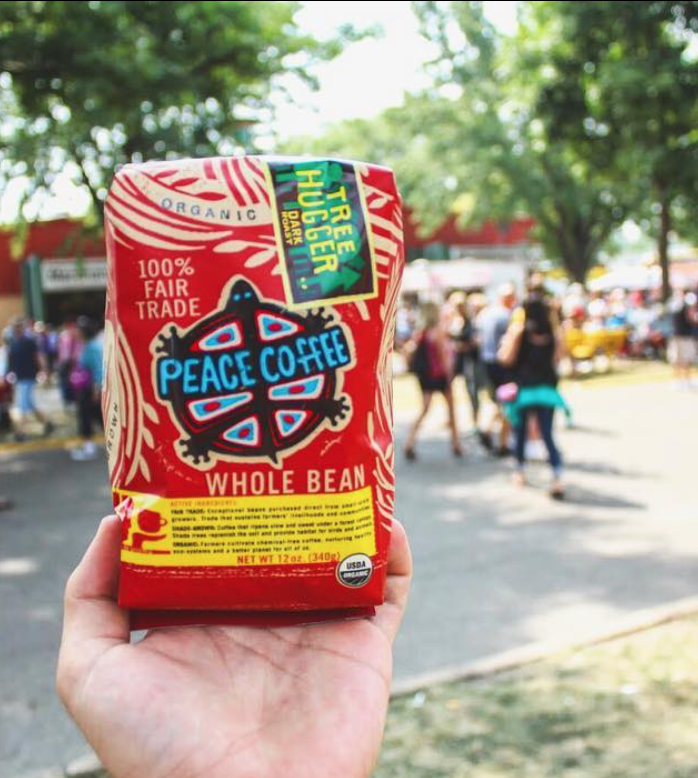 Peace Coffee is a bean roastery and local coffee shop that supports the Institute for Agriculture and Trade Policy. Peace Coffee is a fair-trade coffee company, and are buying organic beans straight from the source instead of bean brokers like the majority of coffee beans we buy and/or consume from coffee shops.
This results in not only a fresh product, but a sustainable one that directly supports the farmers who grow them. Owned by Lee Wallace, known as the "Queen Bean", there's a few locations of Peace Coffee shops in Minneapolis where beans can be purchased. They can be also be picked up all throughout the midwest now at grocery stores, co-ops and restaurants. Use the store locator, or you can order online.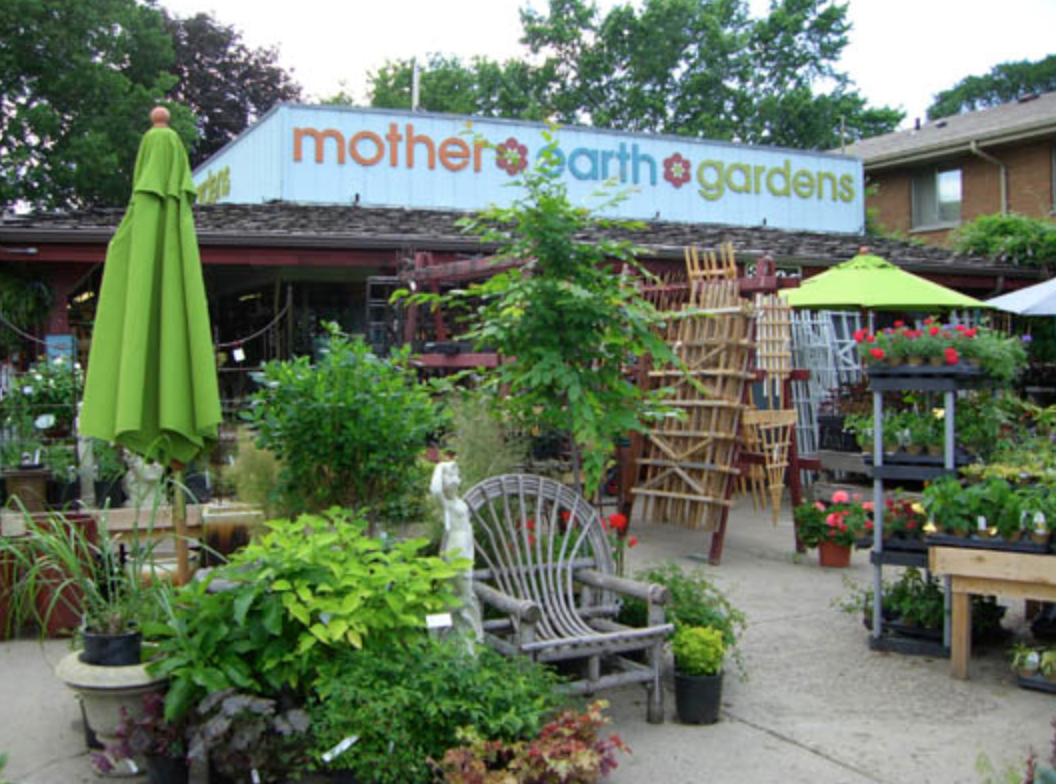 My go-to year round greenhouse for our lawn, gardening, planting vegetables or herbs, holidays, basically anything plant related. This women-owned small business is a place I love just to even go putz around. The employees are also so incredibly knowledgeable about everything and experts at answering all of my questions (I was born with a black thumb).
They're really passionate about being a company that implements sustainable and environmentally-friendly practices. They use solar panels for energy, use rainwater harvesting for watering the plants in the greenhouse, and they even created their own brand of soil blend without all of the unnecessary chemicals or harmful fertilizers.
They partner with Minnesota organic farmers to source the plants and vegetable plants they sell to us, and they carry products in the shop from local artists, jewelry makers, and more. Mother Earth Gardens also holds community events and workshops to learn how, and make your own pots, arrangements and wreaths.
Check out their website here, and their Facebook here.
This family farm where Tony Walti lives with his wife and children is located in Plainview, Minnesota and focuses on pasture-raised beef, lamb and eggs. They're committed to raising and selling highest-quality meat possible for your family, because healthier meat for his family was what led Walti to raising quality beef to begin with after transitioning from a Certified Organic dairy farmer. They never use any hormones, antibiotics, and never add fillers to cuts of beef like the commercial beef industry does during processing. The family volunteers their beef, and their time, to Down syndrome events here in Minnesota, as one of their daughters has DS.
You can buy farm direct, or seasonally at the Minneapolis Farmer's Market, Excelsior, and East Isle Farmers Market.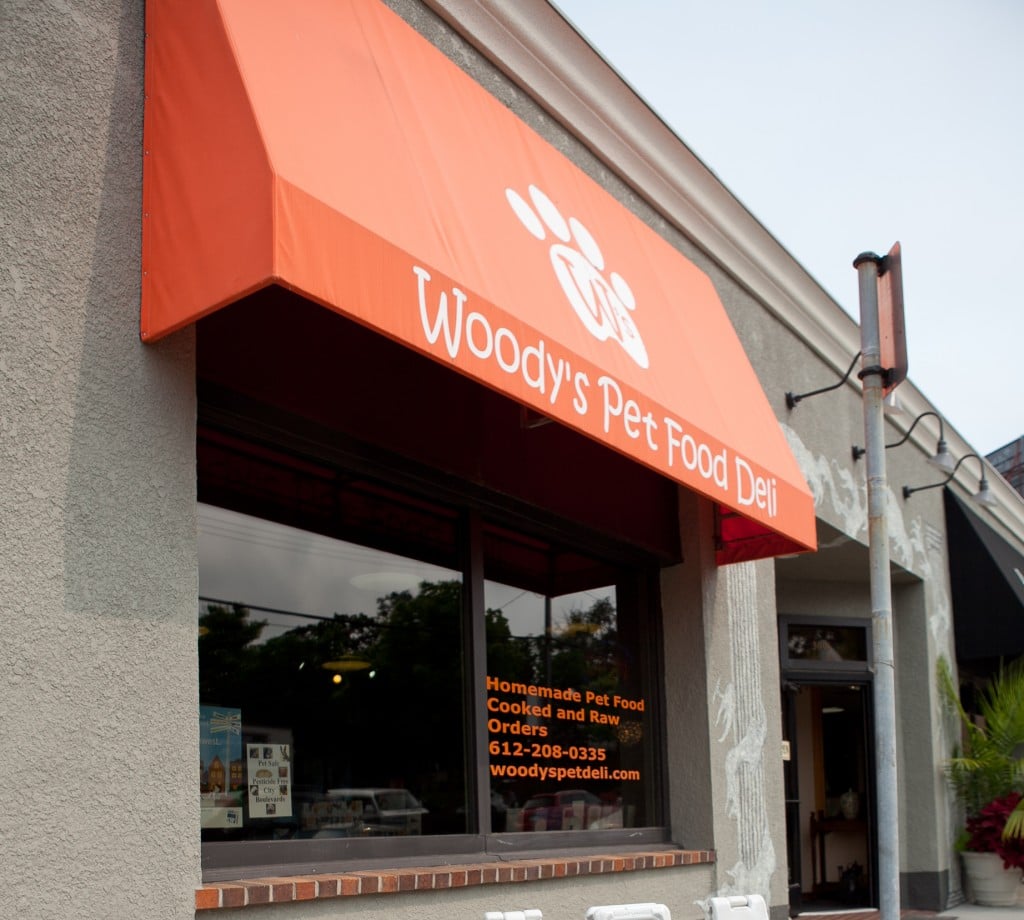 Woody's, named after the owner's adopted dog Woody, is a local pet food retailer that makes raw and cooked real-food for dogs and cats. They carry different meat options ranging from beef and chicken to quail and venison, and it's all been prepared to contain the correct ratio of ground meat, bone and organ meat that pets need.
Owned by Enrique and Michelle Palma, Woody's solves the problem many pet owners have when it comes to not being satisfied with the poor-quality and nutrient-lacking pet food options put out by the commercial pet food industry. Woody's has been in business since their first store opened in 2008 in South Minneapolis, and have since opened two more locations in St. Paul and Woodbury.
Check their website for locations and their story. For more on my experience with raw food check this post.
Joanna Buyert is the creative St. Paul woman creating the beautiful handcrafted pottery sold through her website, many local events each month and craft fairs, popups and farmers markets. Her products aren't just beautiful, but functional and meant to be used and loved. Each piece has a place in my kitchen, and the cereal bowls, batter bowls, nesting bowls, and mugs just make me so happy to use and give to loved ones.
Find and pick up a piece for yourself or a gift from her online Etsy shop which is always being updated with new products as she makes them, stop by an upcoming event, or one of the stores her pottery is sold in.
This local farm specializes on grass-fed, pasture grazed beef and selling it direct to the consumer. They take great care to raise their animals humanely, to reduce the carbon footprint that industrially raised beef causes, and keeping everything local by using family-owned processors in Central Minnesota.
They specialize in quarters and half orders, and allow you to customize cuts you want included. For $3.99 per pound, you really can't beat the price and knowing exactly where it's from and what went into your beef. Stonebridge is also the farm that some of our favorite restaurants choose to source their beef from too, including French Meadow, Hell's Kitchen and Lowbrow.
Check out their website here
Greater Goods was one of my favorite shops to pop into when I was living a few blocks away and they were my neighbor. Even though I've moved, it's still my favorite place to pick up gifts (and of course, something for myself). They have unique and fun gifts and cards from home, and from around the world, including their own lines of stationary.
I love supporting the husband and wife owners, Joel and Lauren Gryniewski, because they're making it a priority to give back to the people in our state. Each year they donate a portion of that years proceeds to a different local organization. Some of the local recipients over past years have included providing scholarships for low-income kids to participate in youth art programs through MCAD, St. Stephen's Human Services which provides support to our homeless population, and the Walk-In Counseling Center, which provides free mental health counseling in Minneapolis.
Visit their website here.
I hope this list inspires you to shop small, put your hard earned money back into other Minnesota families, and celebrate our Minnesotans who're working hard to better our community!