So you love food. You love taking pictures of your food. Or, maybe you love fashion or fitness, creating cool workouts, DIYing your whole house, your dog. Or hey, maybe you love all of those things. Whatever your interest, passion and niche is, I say go for it. It's easier than you may think.
I'm going to walk you through, step-by-step, what I did to create mine. I did the hard work already and spent a really long time researching the best way to go about it before I even started mine so I want to share what I've learned with you! I figured out which hosting sucks and which one is the best and about a zillion other things I never even knew existed so I want this to be a painless, and less time consuming, process for you unlike it was for me.
I hope that didn't scare you too much, because the good news is, now you get to set up a money making blog in only a few minutes! Even if your intent isn't to make money, having a blog is a really fun creative outlet. It was definitely an outlet I didn't even realize I was missing in my life and I love every single minute of having my own corner of the internet to share the things I love. After only 4 months of blogging (and starting with iPhone photography!) mine generated enough income to pay rent this last month. So, the bonus income is a nice perk too!
Let's get down to it, shall we?
I've broken it down into 3 steps:
Domain Name & Hosting
Installing Wordpress
Making it Beautiful
But first we need to talk about why you shouldn't use Blogger/Blogspot or Wordpress.com. These are free platforms and while you may be thinking "yesssss I can just save a few bucks and do it this way!" I'm telling you, don't. There's a ton of reasons why this isn't a smart move.
The difference between these free platforms and Wordpress.org is that Wordpress.org is self-hosted, meaning you host your own blog or website. If you're thinking that one day you'll be interested in making a bit of money off of your website or even turning it into a business, then going with a Wordpress.org site hosted with Bluehost is the way to go. You'll save yourself so much time, hassle and tears down the road when you have to switch EVERYTHING over to your own hosting.
Bluehost is extremely cheap (under 4 bucks a month) and you'll likely make your money back quickly. I learned through my research  on the blogging world that most companies and advertisers don't view free platforms that aren't self-hosted as professional. With Bluehost you can control and run your own advertisements, direct advertising and affiliate links and have more control over SEO. You'll also get your domain name through Bluehost so there's no need to go through even more hoops to register the name of your website.
1. Hosting & Domain Name
First, you'll want to click "get started now" on Bluehost's home page. From there it's going to bring you to a page that lets you pick your hosting plan. I'd suggest the starter plan. You can always upgrade later but for just staring out, you really don't need a higher level.
It does require you pay up front but that saves you more money than paying monthly does. I've found it to be totally worth it to not have to worry about when my hosting plan expires or having to remember to go update my card information if I get a new card. True story – my card was just stolen and I forgot to update all of the things I have monthly automatic payments on. My Netflix stopped working and I would have FREAKED out if my blog went down because of that.
Anywho.. Select the "basic" plan.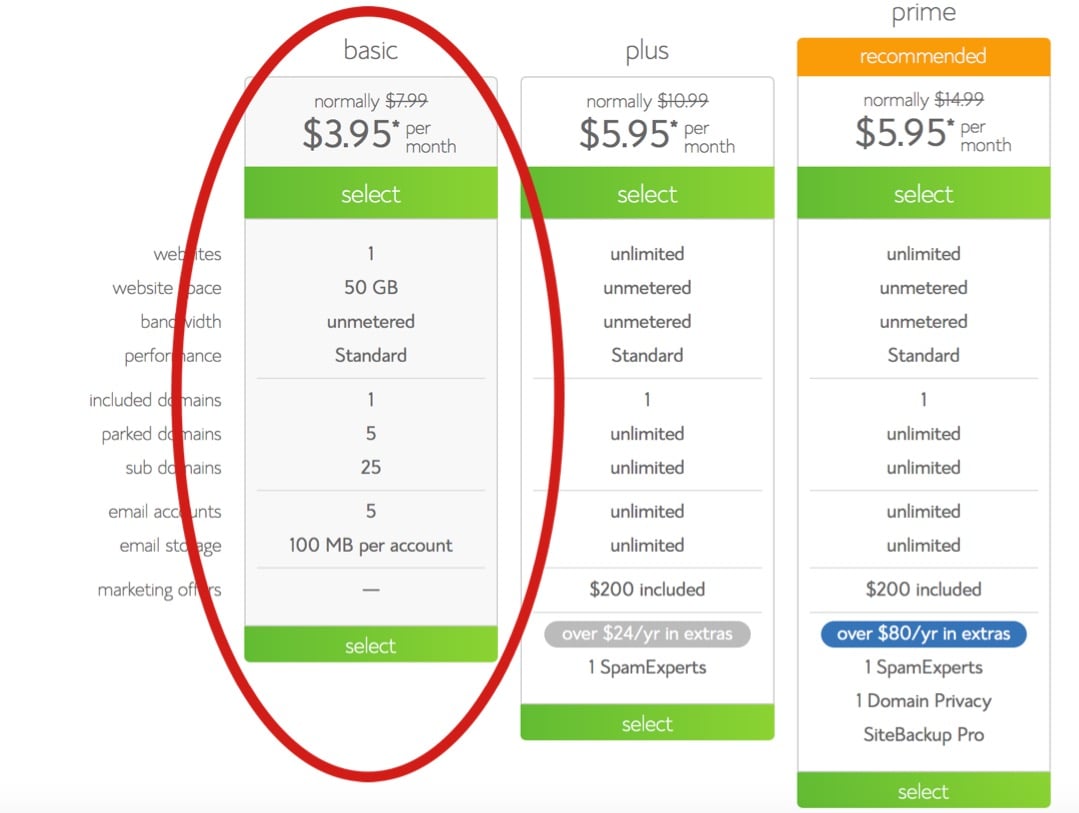 Next, you're going to be brought to a page where you get to do some fun creating! Pick your domain!
Your domain name is going to be what your website is called. Mine is (you guessed it!) paleobailey. This could be anything you want, as long as it's available. I would choose something memorable and something you feel represents the overall intent of your website. I'd avoid excessive numbers being numbers are often hard for someone who's reading your blog to remember and come back to next time. Catchy is good. Confusing isn't!

After you've picked your domain name, you're going to be brought to the next page which is your account details and hosting package. Self-hosting on Bluehost is basically like you renting a space on a server for your website to live. The reason I went with Bluehost is because they offer great rates, amazing tech support, a user friendly interface and your domain name is free when you host with them. All in all, a pretty good deal.
After you enter your basic account info, you'll see the package details. This is what I use for my site and what I recommend you use for yours.
You can uncheck everything except for the domain privacy protection. This protects your address and personal information linked to your blog from being available to the public.
2. Installing Wordpress
Now that you're all registered with Bluehost, you'll just need to install Wordpress. This is a super easy process. Wordpress is the blogging software you'll use to actually CREATE your blog.
First, you'll log into Bluehost and click on the "website builder" tab and then click on "Wordpress". Just follow the prompts to install, enter your domain name and you're all set to go! Write down all the information you used (passwords and usernames) because you'll want to refer to them later unless you're a memorizing ninja, unlike me.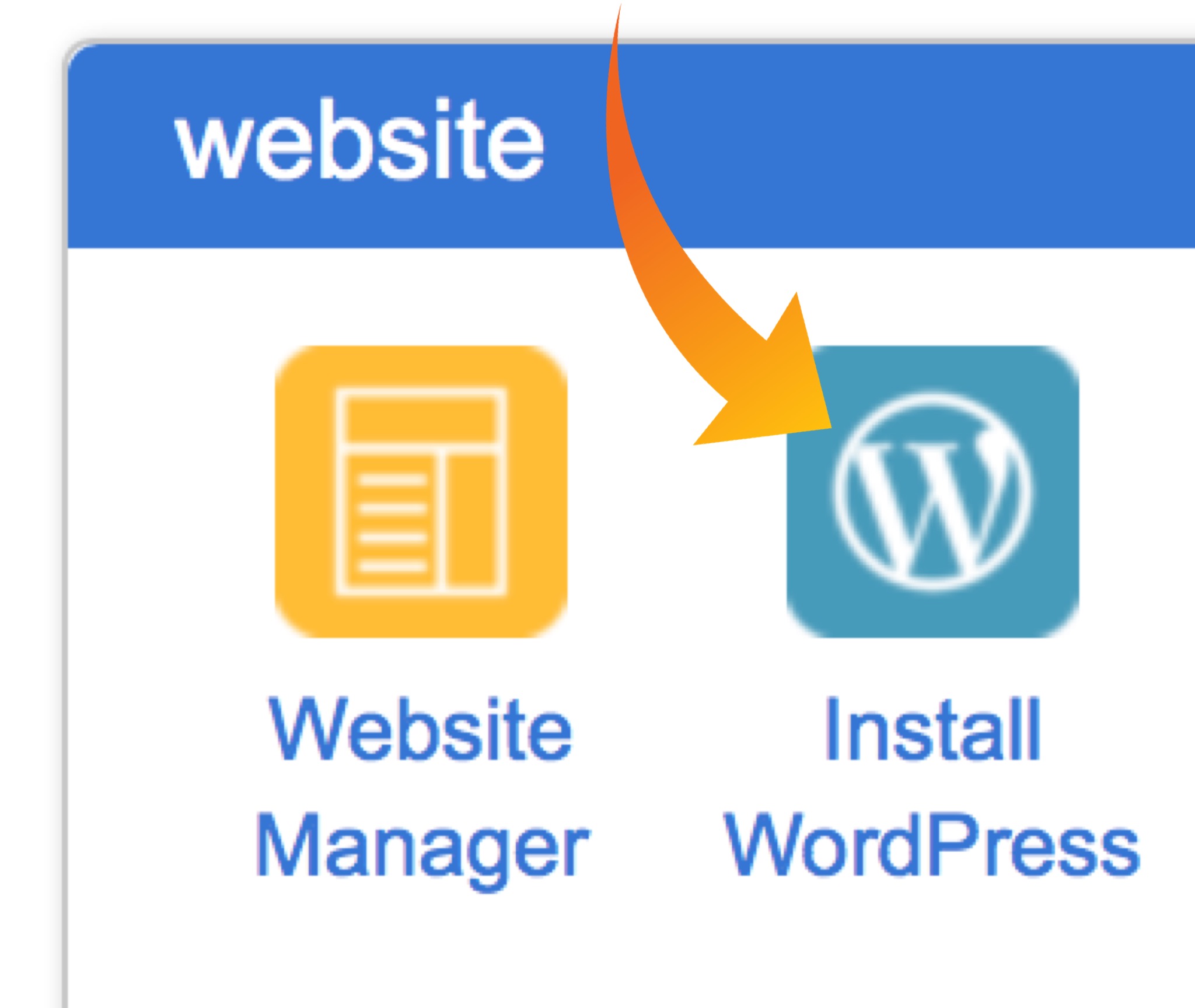 3. Beautify
Guess what! You're now a blogger! In just minutes you went from looking at blogs to now HAVING a blog! Before you dive in and start pouring your passions into posts, take a few minutes to make it beautiful. We all know that going to a website and seeing a pretty layout and design makes reading it more enjoyable, right? Now you get to pick your theme!
Wordpress has tons of free themes you can use and that's a good choice if you find one you like that doesn't need much changing. Most free themes limit the personalization and changes you can make so I invested in a premium theme that would give me exactly what I wanted right off the bat.
Genesis Framework is the current framework I'm using for my site and I looove it. From there you should look into getting any of the StudioPress Themes.
I'm currently using Foodie Pro Theme under the Genesis Framework and have been able to easily make it my own, making it worth every penny. Two of my other favorites are Brunch Pro Theme and Elegance Theme. Once you have the Genesis Framework your life will be made 100% easier when you want to switch things up on your own. It makes it super easy to make your site beautiful without paying hundreds of dollars for a designer.
I also really love and highly recommend themes from Elegant Themes. They have a ton to pick from and all of them are clean and easily customizable so you can make your website into your vision.
Welcome to the world of blogging! With a little work (or, a lot) you now get to create and make as much or as little out of your little corner of the internet as you want! I promise it'll be a rewarding and hopefully therapeutic experience. After all of the work and research I did I wanted to create a valuable resource for you! I hope with this guide you have an easier time navigating the best way to start up than I did!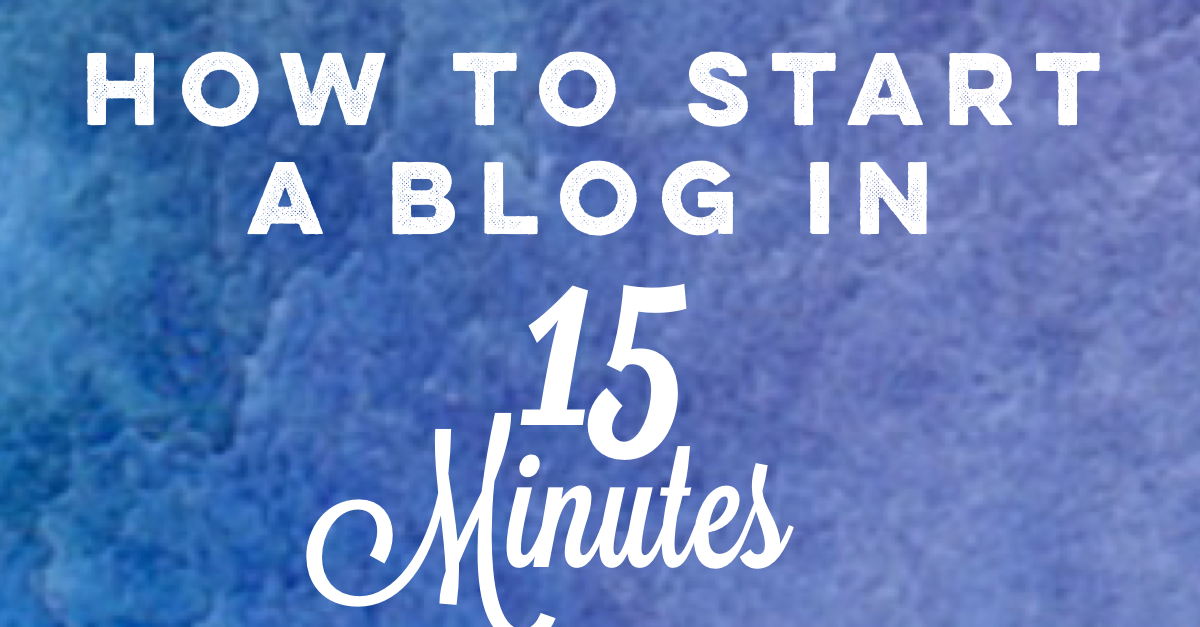 This post may contain some links that are affiliate links, though products are ones I use personally and recommend. When you purchase anything using my links, it costs you absolutely nothing extra, but it does give Paleobailey.com a little financial support which helps to keep this blog running. Thank you for your continued support, both with your dollars and your interest.