When I first started this blog, I felt like I was drowning in information, to-do lists a mile long of things I didn't know how to even start to do and thoughts of comparison and inadequacy. What kept me afloat, however, was remembering my purpose for starting it in the first place – my urge to write about and share the things I love. Helping more than one person would just be a bonus.
Now, I'm no expert by any means, but during the last 6 months I've learned more than could ever fit into this single post. So here are just some of my top takeaways from this experience so far and they're all reasons why you should start a blog too.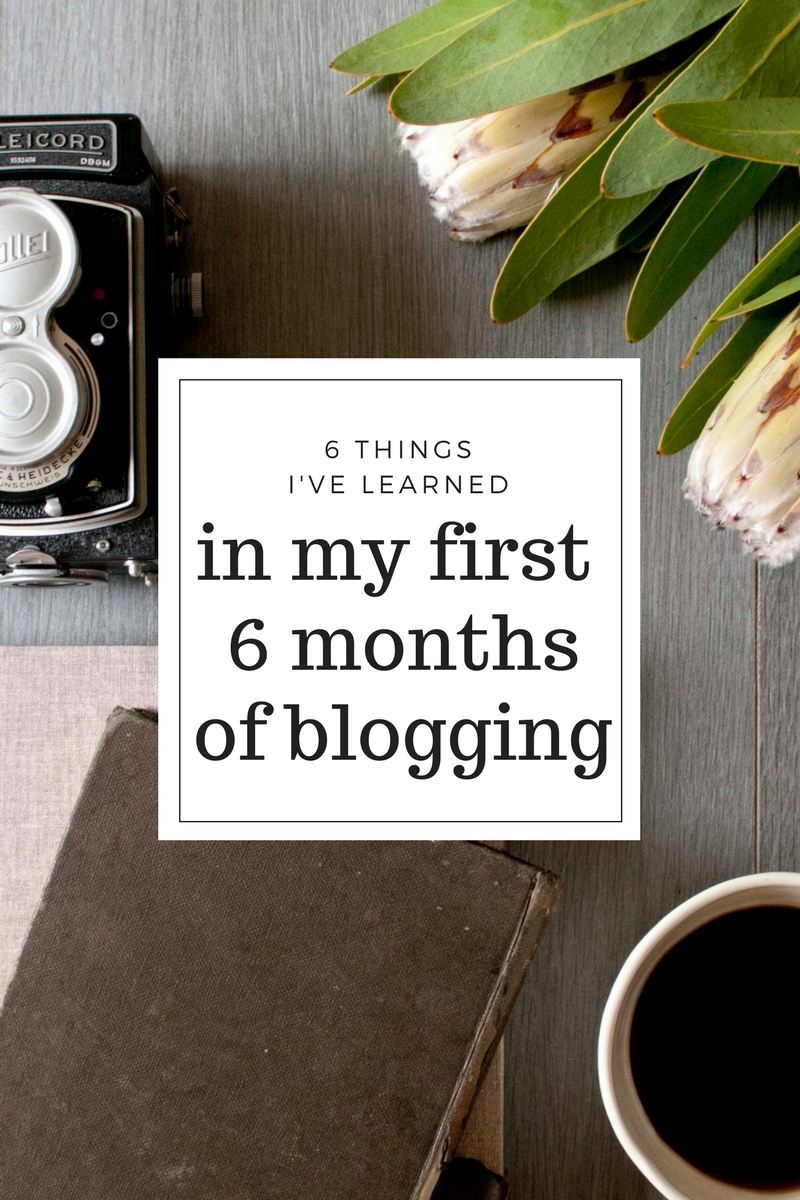 1. You'll Develop Your Skills
I started my blog with just an iPhone and a dream. Yes, I'm being a bit dramatic there. But in all seriousness, I had no idea what I was doing. I just knew I wanted to continue helping people, sharing what I know and expanding on my journey.
Because of my persistence and general love of learning and growing in whatever I'm doing, I've gotten better at a lot things like writing, editing, researching and mostly, photography. I've always loved photography but never had a real reason to get into it. I was always "too busy" and continued feeling pings of jealousy when my photographer friends or blogging mentors posted beautiful photos – food, wedding or otherwise.
I got pretty good at iPhone photography and even started making an income with this blog while using it, which is proof you don't need to be a pro to start a blog! I didn't get a DSLR until recently and even this one is a super cheap, beginner model. But with it, I've worked really hard, watched tons of YouTube tutorials, practiced, annoyed my boyfriend by taking an hour before we ate to attempt to get better at photographing our dinner and practiced some more.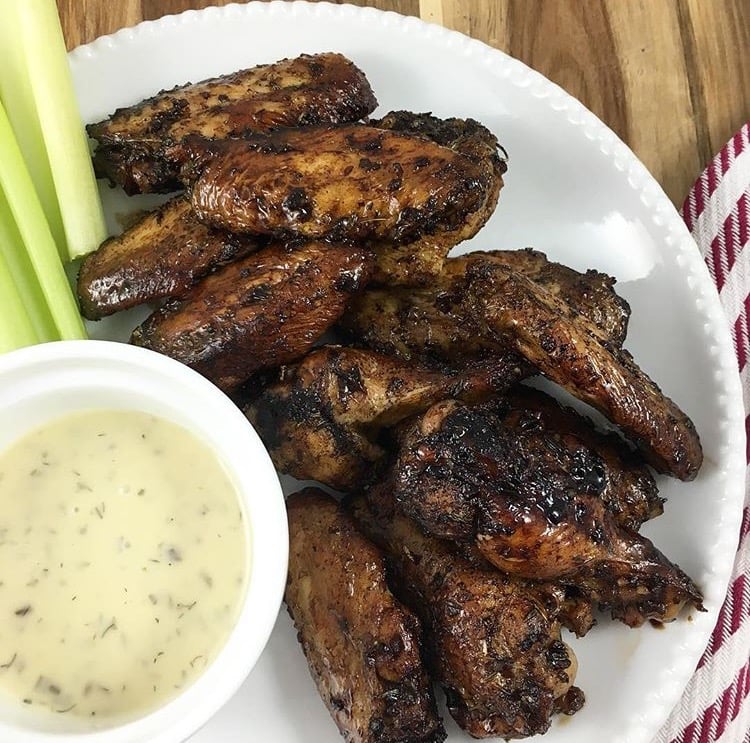 I'm starting to take pictures I'm proud of and I know I'll just keep getting better. It's something I never thought would be a skill I had but I'm glad I have it because it's coming in useful in my everyday life with my family, too.
2. Your Goals, Hopes and Dreams For Your Blog Will Grow As You Do
I really had no motive to make a legit income source from this blog. I really, really didn't. I figured I'd get a couple of cents here or there from ads or affiliate links (they really are just cents on the dollar, if that!). I hoped to just make back the money I spend each month on maintaining the website. I know other people do this full-time but I thought, for a long time, that there's no way that I could do that. I'm such a small fish in a massive pond.. there's just no way. I felt so "unworthy" of being a quote 'blogger' that I bought my domain in September but didn't even start working on it until January and didn't go live until late February. Seriously. My own fears of not having anything "good enough" to put on a blog kept me from even logging in after I created the domain for FIVE MONTHS!
But soon after I did start, I found myself putting more time and effort into my little baby blog and the more TLC I gave it, the more I started to begin cultivating ideas of working for myself. I started fantasizing about no longer having to "work for the man". I read the book "You Are a Badass" and decided to stop shying away from my true passions (helping people) and shrinking down because I felt like I wasn't worth the success I wanted but wouldn't admit I wanted out of fear. I want to be my own boss and I want to do it by being MYSELF. Simple as that. So I put it out into the universe and started manifesting my own destiny.. or so they say. I'm still no where NEAR a full-time income, but it's just proof that your goals change as you grow and learn. It's the way humans work and it's such a fun daydream to toss around.
Even if THAT isn't the same growth you want, your goals will still grow and get bigger as you chug along on your blogging journey. You'll come up with new ideas for posts, new ways to put your work out into the world, new dreams that align with your growth and so much more. It's exciting and exhilarating and terrifying all at the same time
3. You'll Be a One-Woman Show
I thought being in the medical field made me a jack of all trades but being a blogger gives that a whole new meaning. I'm now the developer, manager, planner, HR specialist, communications expert, accountant, tech support, producer, lighting engineer, cook, graphic designer, editor, personal assistant, negotiator and there's no one else who is going to get things done, fix a HTML crisis or put out the fires except for YOU.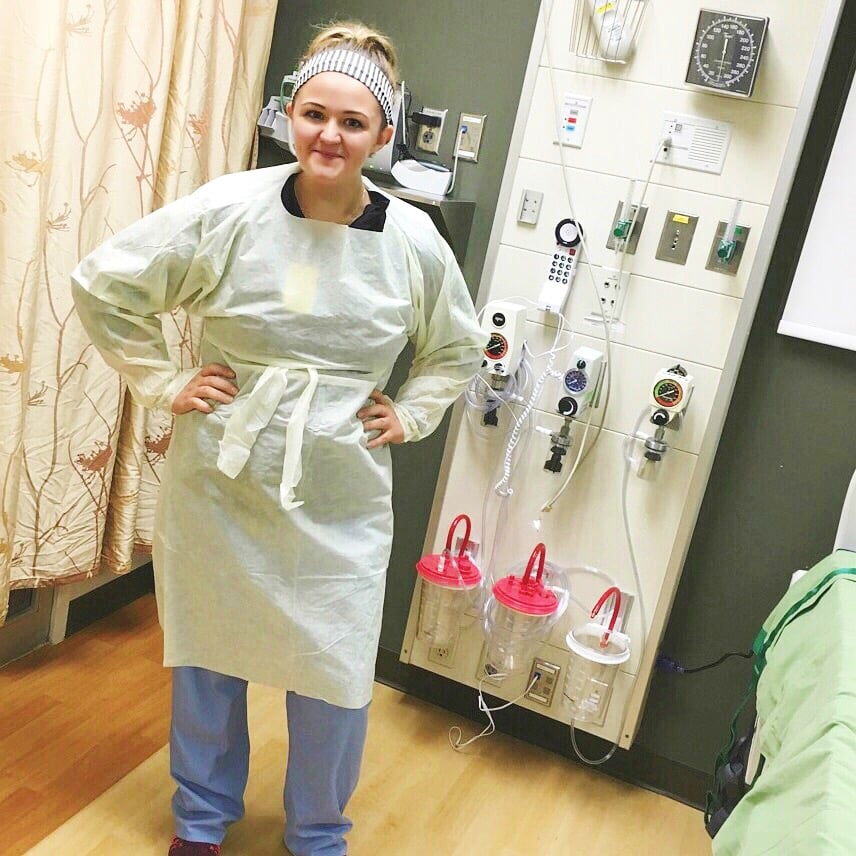 With that being said…
4. You'll Spend a lot More Time on Your Phone, Computer and By Yourself
Blogging is obviously done 100% online and much of the creative process is a solo effort. I'm not (er, wasn't) a person who compulsively checked their phone, had emails pop up as notifications, was replying to comments from multiple social media outlets through all hours of the night and writing/editing/emailing/working at every opportunity. At first, it's hard to find a balance of work and real life and the two blend together. There's no set office hours and because of that your screen time exponentially increases. A big adjustment if you weren't previously a computer person.
5. Not Everyone Wants You to Succeed or Thinks You Can
Don't get me wrong, there's plenty of people who WILL believe in you and be supportive of you and starting a blog about your passions. Buuuuut… there will also be people, both other bloggers and people in your life (co-workers, friends, etc.) that try to warn you against it.
Most fellow bloggers are genuinely supportive, helpful and remember what it was like when they first started, making them more willing to lend advice or support you by commenting on/sharing your work. I have found, however, that there are others who just…. aren't like that. Whether they're too busy, feel like you're beneath them, are threatened, don't care, whatever it is… some will give you the cold shoulder (which you'll learn to be fine with!) and you'll find yourself realizing there's definitely a clique-y, high-school like drama to some blogger groups and you don't want any part of that anyway. You'll just learn to steer clear instead of wish you had that connection/networking. I've learned to give and accept support from some and that I can be successful without the support of others.
The same holds true for people in your life. Most will be encouraging, others will think you're crazy. They'll doubt you and think you're wasting you time, efforts and money doing this and offer their words of wisdom that usually sound like, "if you don't have anything better to do, I have a huge list of things that need to get done around my house," or something to that effect. Ignore it. Or, use it as fuel to prove them wrong! Both work in this scenario. Just don't ever believe them. You got this!
6. Your Success is Entirely Up to You and It's So, So Rewarding
Your results (much like anything in life) are a direct reflection of the effort you put in. You have as much or as little to gain from this as YOU would like. Unlike being at an hourly or salaried job where you're getting paid regardless of if it's a busy day or if customers are walking into the store you work at, this job is 100% based on your efforts and your efforts alone. I've learned to be better at time management, asking for what my time is worth and that you really have to be self-motivated because no one is standing over you reminding you to do this, giving you deadlines for that or writing you a check on payday.
You might put in a ton of effort and not see the fruits of your labor for a while (and I mean months) but if you keep at it, once you do start seeing your hard work pay off it is way more rewarding. Maybe it's a share from a person or company you admire. Maybe it's an opportunity you never expected. Maybe it's your first 27 cents from Amazon (true story – that was the first amount of money I made from this blog and I was THRILLED). The success can come in many forms that will be meaningful to you but it will always be incredibly rewarding because no one can take credit for it except you. You'll know that it's entirely YOUR success because you worked for it.
Finally, don't be afraid to celebrate your successes, big and small, because you earned it! Even if it's a small dance party in your kitchen before you get back to work, always be so, so proud of the milestones you reach along the way.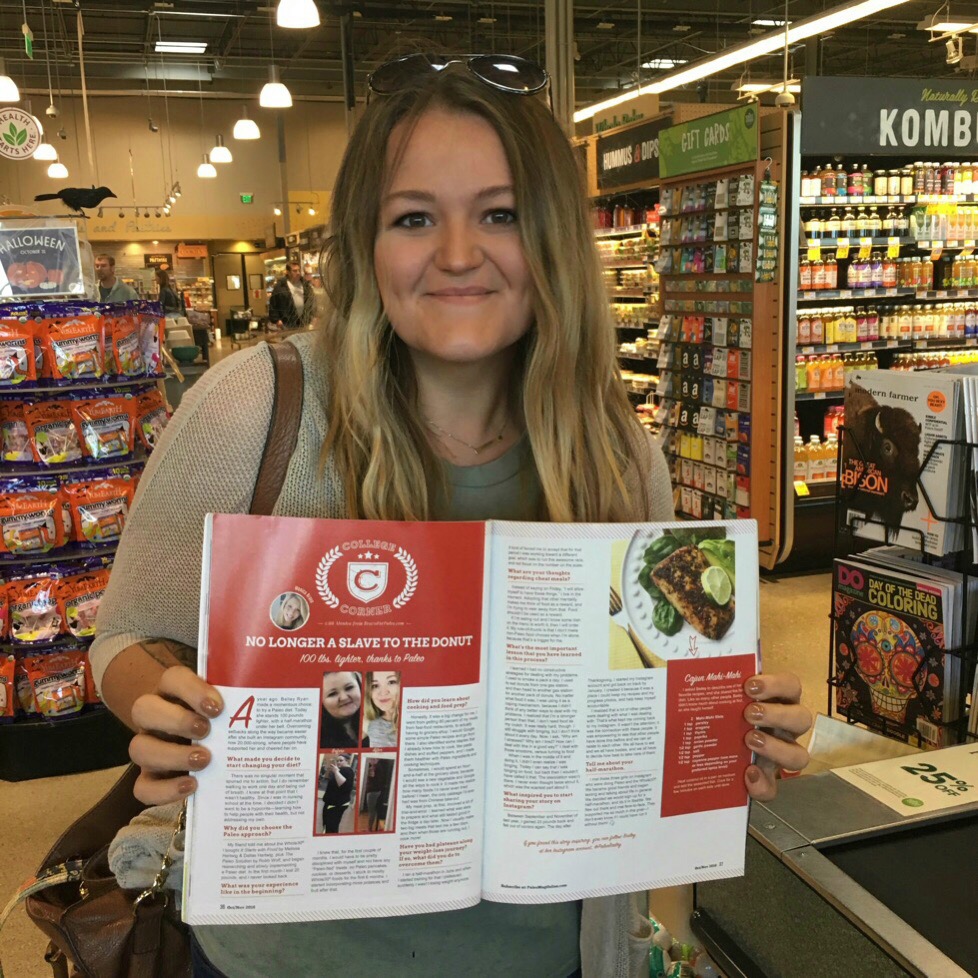 There's so many things I've learned lately and I'm grateful for all of them. It's opened me up to even more new passions (hello, photography) and brought me hard lessons I'd rather not have had to experience (hello, half of my blog getting deleted before a backup). All said and done though, I'm forever thankful I took the leap and started my blog. Regardless of what happens, it'll always be my own corner of the internet where I can share my story, passions and anything and everything in between. It's given me the outlet I didn't even know I needed and something to be proud of. I'm sure I'll learn even more in the following 6 months and I hope to bring you all along for the ride as I do!
For more info on how to start a blog and step-by-step instructions on how I started mine, check out How to Start a Blog in 15 Minutes! And, if you have any questions, let me know! I'd be happy to share more lessons and other insights I've learned!