Today in the blogging series I want to talk about how it IS possible to reach 1 million blog page views in your first year of blogging. I know it's possible, because I did it! And then some! So there's no reason why you can't too! If you're wanting to take your blog to the next level, you can do it. It takes work, but it's all worth it.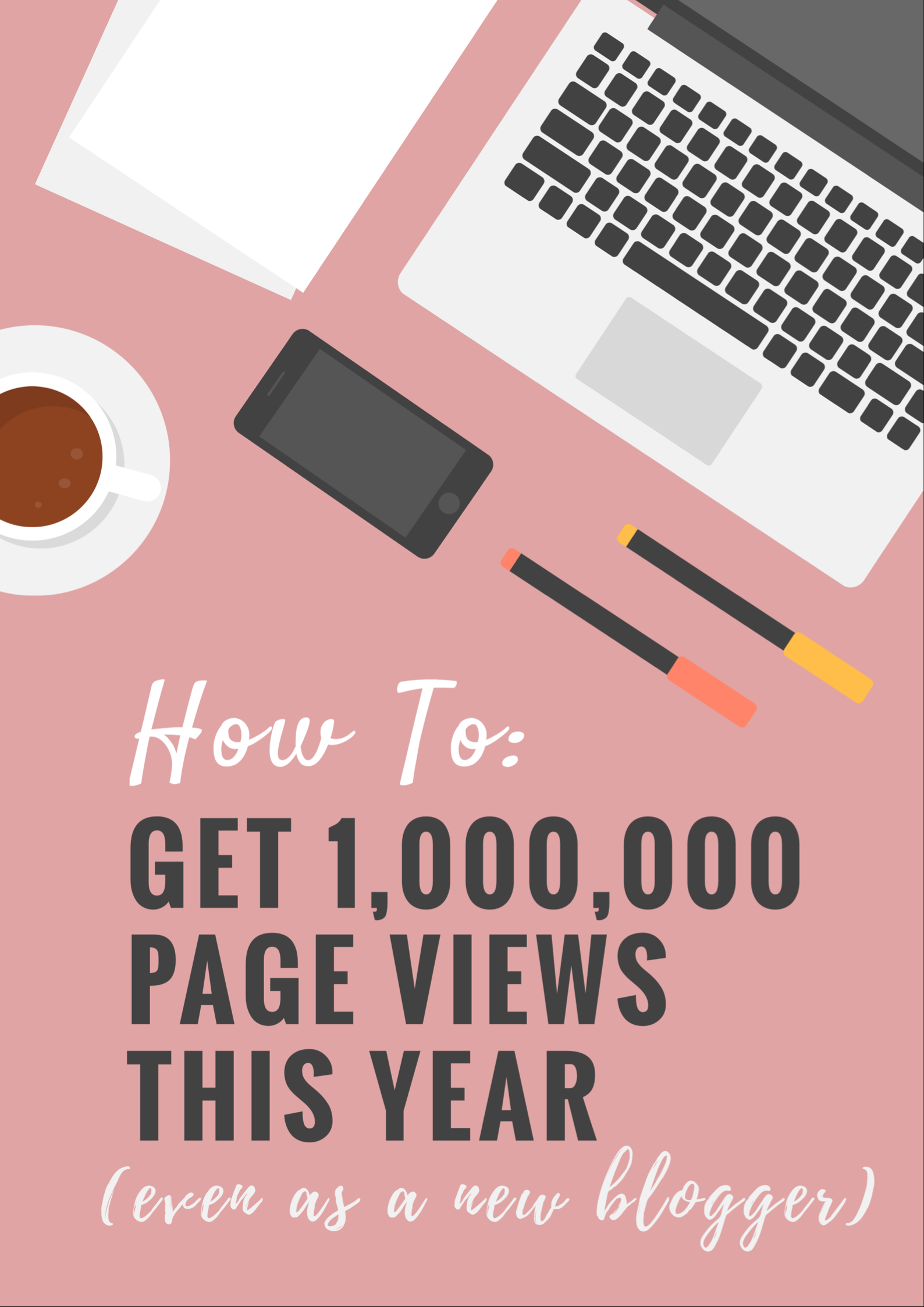 In the first year of my blog, I hit over 1.4 million page views and the last few months of my first year blogging was hitting 200k-400k monthly page views. This was not by luck. As far as blogging goes, or any job, you truly get out of it what you put in. I have worked my tail off this year. I have learned a lot, grown a lot, and as I did, I've changed the way I do things as I've found what works best.
These tips alone won't get you to 1,000,000 blog page views in a year without any real work going in behind it. I'm not saying it to discourage you, because it really is do-able! I just want to be real about how effort and information aren't the same thing. The more you put these into practice, the more results you'll see in the long run!
If you're still on the fence about starting a blog, stop waiting! That was my biggest regret! In this step-by-step guide I walk you through exactly how I started mine.
Treat Your Blog Like a Business, Even When it Isn't Yet
This is a big one! The second I realized that my blog had become a true source of happiness for me, and could be more than a hobby, my mentality switched. I began treating it like a business before I was making any money. I took it seriously and gave my time and effort to it like I would any other job. Yep, that meant lots of early mornings, late nights and $0.00 paychecks for it, but if you don't take it seriously, neither will anyone else.
Check out my income reports for more on the money side of blogging
Learn as Much as You Can, About Everything
To run a successful blog, you're going to need to wear many hats. Hats you probably haven't even heard of before. No one is going to knock on your door and tell you how to fix coding, how to create opt-in boxes, what the best size for Pinterest images are, what alt-tags are, what keywords are trending or how to even find that out.
Research, research, research. I have spent so many hours looking up how to do things on the backend of my blog. You have to really be self-motivated if you want to make your blog the best it can be. You're the only one who's responsible for that! The information is out there for free! I've never, ever paid for a course on blogging. With time, you'll find that you're glad you had to research and learn the information when you have a good knowledge base on all-things-blogging.
Post Consistently
You won't create an invested audience if they don't know when you're going to show up for them. Get on a consistent posting schedule. It might mean every day, or 2 times a week. Whatever it looks like for you, make sure you stick to it. Don't just disappear for a month and except your readers to be there waiting for you.
Pin Every Single Day
When I started using Tailwind to schedule my Pinterest pins I saw a dramatic increase in my page views. Tailwind allows me to pin throughout the day without having to be on Pinterest constantly. This has helped me grow my Pinterest following, but more importantly, get my content circulating on Pinterest, which is always driving traffic back to my blog.
Tailwind is also great for putting your content on a loop to be pinned, along with joining Tailwind Tribes. It's done huge things for my traffic without having to dedicate time to building a following. Tailwind is the one thing I would invest in 100 times over. Because unlike other social platforms, Pinterest is used for SEARCHING, not connecting. Which means if done right, the amount of followers you have isn't super relevant to the blog page views you can get from that platform.
Follow on Pinterest for the latest recipes and blogging tips!
Grow Your Email List From the Beginning, Even if You Don't Send That First Email for Months
Make sure you have a place for readers to sign up to hear from you. Even when you're just starting out and have so much to figure out and emails are low on the totem pole. Start collecting emails right away. The benefit is that these are readers who WANT to hear from you and ASKED to see your content. You don't own your social media followers and you can't control algorithms, but you do own your email list and control the quality of content they receive directly from you.
Click here to sign up for our newsletter!
Set Your Blog Up For Monetization
This doesn't mean you can (or should) think you'll be able to quit your day job 1 month in. But you should set your blog up to make you some passive income right off the bat so when you are seeing your blog page views grow, you're also seeing your income from your blog grow too. First, you should make sure your blog is self hosted. Running ads is sometimes tricky on free hosting, and there's a lot more limits to what you can and can't do. Read about the difference between free and self-hosting if you're wondering which is best for you.
Make sure you sign up for affiliate programs that you'd naturally use and linking to products you're already talking about or using in recipes. You can do this through specific affiliate programs by checking company websites, and by the Amazon Associates program.
You can read more about my thoughts on how I choose my affiliates at the bottom section of this income report post.
Make Visual Content a Top Priority
After your content, your images are the next most important thing. A blog is a highly visual way to share information. Especially if it's a food blog, like mine, or a travel blog, DIY blog, or about 700 other niches. Your audience expects photos, and the majority of people are more likely to scroll through the content looking at the photos only until they see something they like. The simple fact of the matter is- better photos equal more viewers.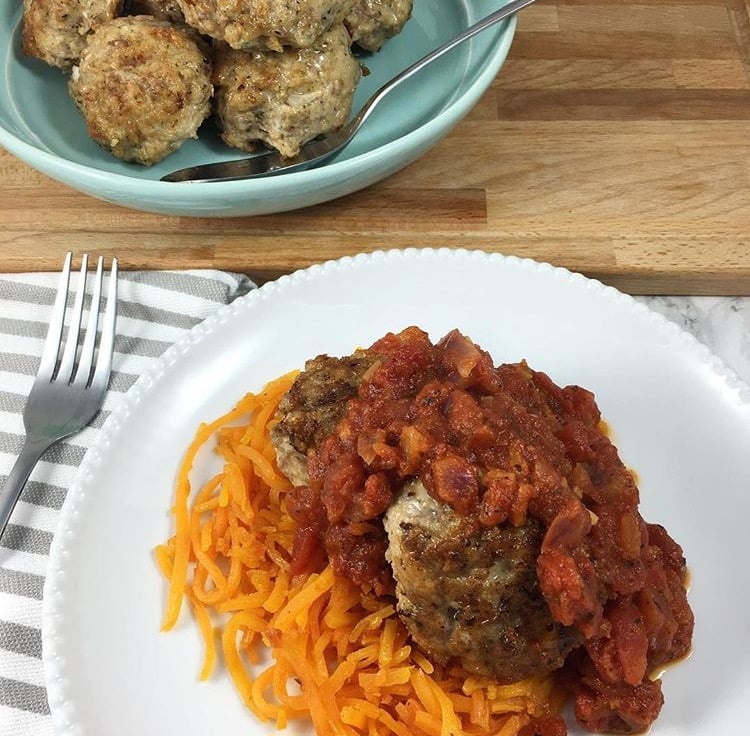 While it's true I did start this food blog with just an iPhone, when I really started working on my photography, optimizing my image sizes for blog posts and editing, my traffic grew almost immediately. The time and money I've invested into getting better at photography has paid off countless times over.
It's led to more Pinterest re-pins, and in turn more blog page views, better quality blog posts, a decrease in my bounce rate, more social shares, more ad revenue, sponsorship opportunities, even freelance recipe development and recipe photography projects from awesome companies.
Share Your Content
That blog post you just spent 5 hours writing? Share it! Share it everywhere! Tell me why I need to read this post in the Facebook caption! Make your audience an offer they can't refuse by sharing it on the places they're most active. A common thing I see bloggers doing is writing posts or creating recipes and then just expecting people to find them on their blogs. Put your content where it's easy to get to.
Another important thing to share? Other blogger's content! If it's something that will help serve your audience, share it! It helps your readers, and helps your virtual co-workers. Community > competition. It's an all around win-win.
Write Share-able Content!
Not only do you have to share your content, but you have to write content that other people want to share. You can do this best by knowing your readers. What do they need from you? How can you help them? What recipes, advice, or entertainment are they going to be looking for right now? If your content benefits or appeals to your reader in some way, they're going to be more likely to share it with the people they know (your audience's network is often same market you're trying to reach).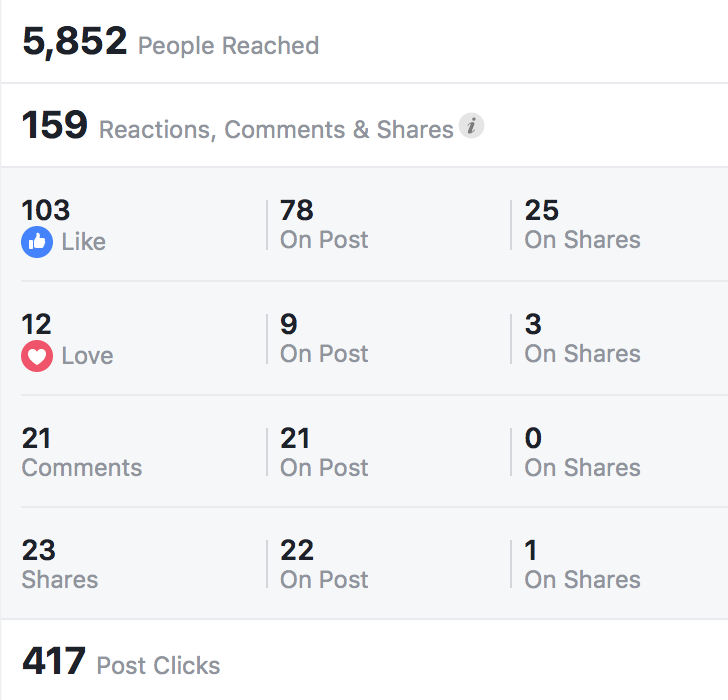 This post got more shares on Facebook than my basic recipe posts usually do because I knew it was something my audience needed. This post was packed with useful information which my reader's saw quality in. Every time I create something with my audience in mind first, they are much more engaged with the content.
Facebook and Pinterest Images
Another important element to creating share-able content is to create images specifically for sharing on Facebook and Pinterest! Make it as easy as possible for your content to be shared on these platforms by having formatted and optimized images for them.
Learn SEO Right From the Start
If this is the first time you're hearing about SEO, stop right there and get to researching. If you have heard of SEO, but don't really understand it, or know you're not doing everything you could be, you've got some researching to do as well.
SEO is one of the surefire ways to bring traffic to your blog without banking on any sort of social platform or established audience. If you understand SEO and optimize each one of your blog posts right from the start, you're going to be in good shape in terms of getting organic traffic to your blog and increasing your blog page views.
The traffic you get from optimizing your posts will bring you new readers who may love your content, share your content, and that may turn into new subscribers who will continually visit your blog. By ignoring SEO, you're limiting the reach of your posts to only the people you can share to, potentially missing out on hundreds to thousands of views every single day, the opportunity for anyone on the internet who hasn't heard of you to find you, and lots of lost revenue and growth.
If You Didn't Learn SEO Right Away, Go Back and Fix Your Old Posts
Now that you know about SEO and how to best optimize your posts, you should be making time to go back and fix old posts. You don't have to do all of them in one sitting, but it's a good idea to update old posts that are just sitting there dead in your achieves because Google isn't showing them. It only takes a few minutes for each post, and that time you spend on SEO for your old posts will be well worth it when all of your posts are bringing in page views.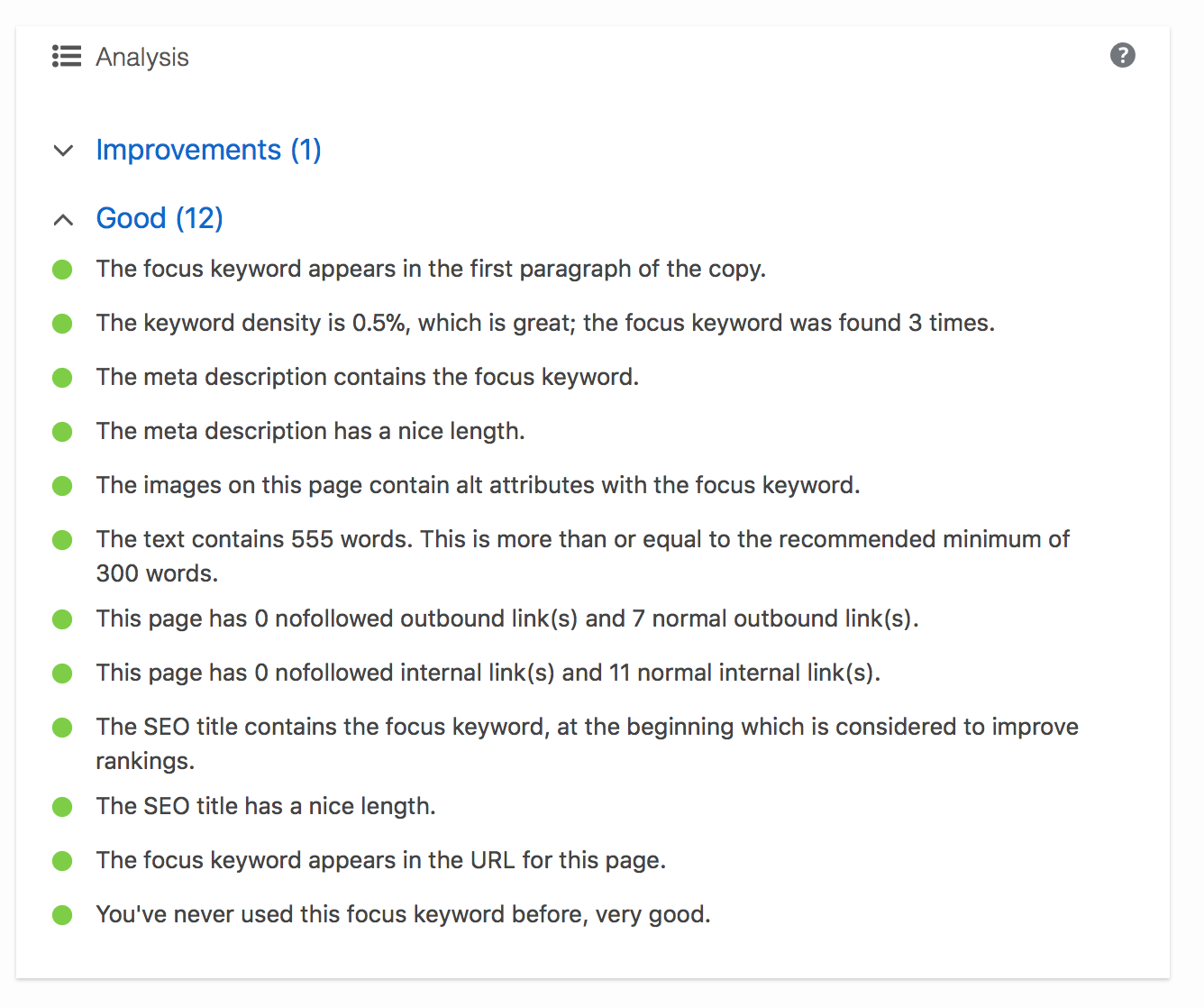 Get a plugin like Yoast SEO to make optimizing your posts easier. Or find a system that works for you to make sure you're optimizing and using the time spent on old posts efficiently. The time you spend on this is only as good as the blog page views it results in, so go into old content with purpose.
Share Old Posts
Just like you should update old posts for SEO, you should share your old posts too! Don't feel like you're going to annoy your followers on Facebook or Instagram if you repost a recipe from a few months ago. The reality is that a very, very small percentage of our followers see the content we share when we share it. When you take into account algorithms, who's online at that time of day, and the followers you gain and lose over time, your content is likely to reach different people each time you share it.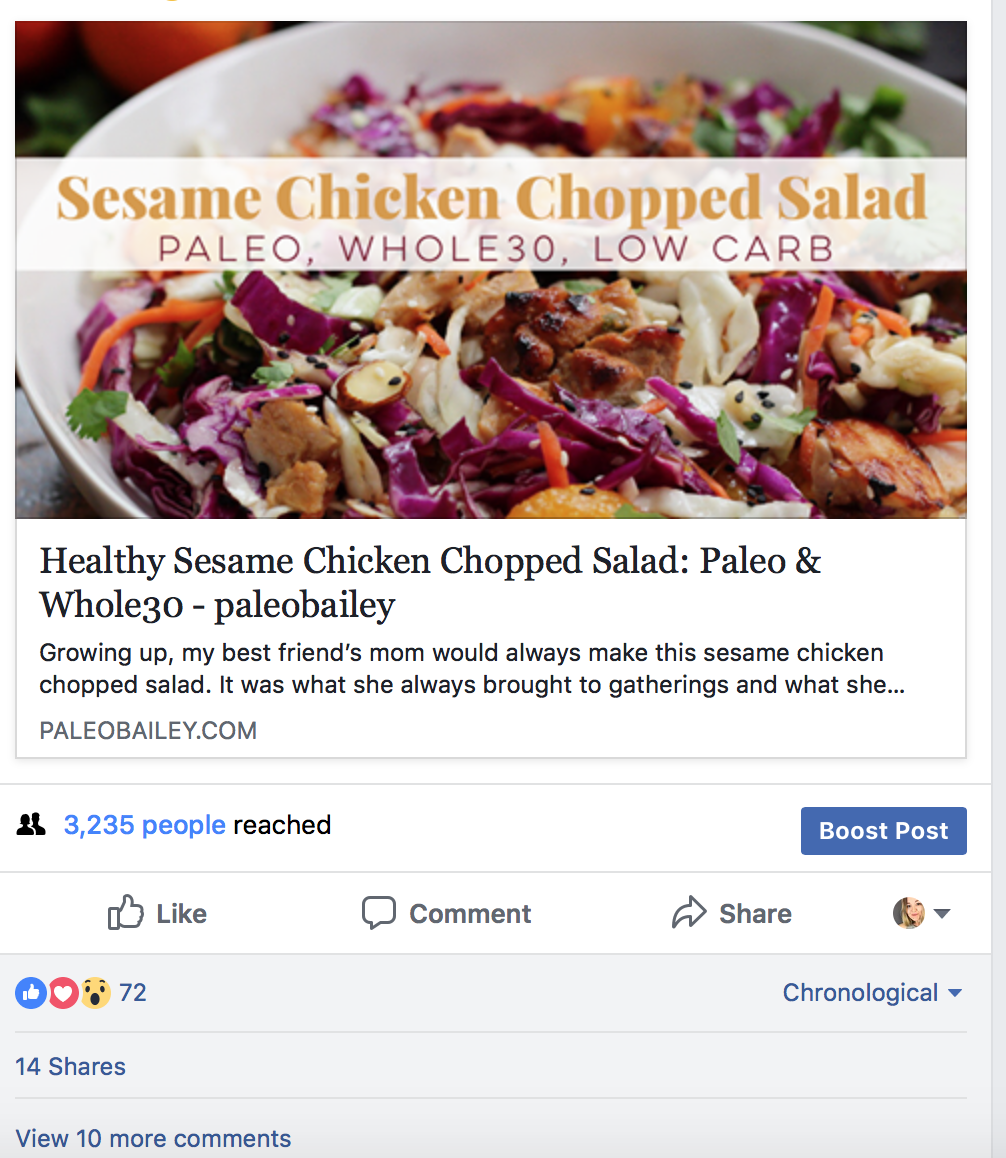 Don't let that awesome article or insanely delicious recipe go to die in your achieves, only to be seen by people who search for it on Google or who stumble upon it on Pinterest. Put it back in front of your invested audience on Facebook, Instagram, your newsletter, or even Pinterest. Another way to revitalize old content is to make it visible on your homepage with a section of "Family Favorites", "Make This" or "Best Meal Prep Ideas" (or whatever is relevant!). This allows you to have a reason to bring up old posts that are just as good today.
On my blog you'll see this categorized as "Reader's Favorites", which highlight old recipes that a lot of my reader's have made in the past! It helps so that people who would really love these recipes can easily see them without me expecting that they'll search through pages and pages of recipes in the archives.
Write Seasonal Content
There's two kinds of content. Evergreen content and seasonal content. Evergreen content is always good. Examples of evergreen content would be spaghetti and meatballs, brownies, or stir-fry. They'll bring you consistent blog page views year round. They're always something you'd eat, right? Seasonal content includes things like pumpkin bread, leftover turkey soup, or roasted spring veggies. (Think cleaning out your gutters in the fall if you have a DIY blog, Father's Day crafts for toddlers if you have a mom blog!)
Seasonal content is great for two main reasons. Once you have it posted, you can re-share it each year, multiple times, and in different ways. You can put it in round-up posts, let's take layered chocolate pumpkin fudge for example. That could go into a round-up for fall recipes, football party recipes, pumpkin recipes, halloween treats, Christmas desserts, chocolate recipes, gifts you can bake instead of buy, etc. You can also share it individually for all of those reasons.
Example: 40 Mother's Day Brunch Recipes which includes lots of my own spring recipes and regular recipes. Or, let's keep the DIY gutter cleaning idea. That can get shared again in a post about the jobs you can do instead of hiring someone to save money, in a checklist of things to do when you move into a new house, list of top 5 chores we all dread, or you can create new content around it about what products to use when going the DIY route. So many options! Yay seasonal content!
The second reason seasonal content is awesome is that the searches for seasonal content skyrocket when that season comes around. Remember our good friend SEO? If you've taken care of that for each posts, you better believe that you're going to see a surge in traffic to those seasonal posts. My holiday ham recipe I published prior to Christmas went crazy on my blog again before Easter this year, without me doing anything!
Put Purpose Behind Each Post
This is self-explanatory I feel like, yet I'm finding myself on blog posts that seem to have no real purpose to it or it lacks value. Ask yourself prior to posting if this is serving your audience and is it something you're passionate about, or that you're educated in? Reader's can see right through a post if you know nothing about what you're taking about, or if it's not something you really care about. A random example of this is that I posted an article on raw dog food, which I'm really passionate about. That post is full of research, links to supporting articles, and it gives real value to a reader who was also interested in learning more. My post on What is Paleo is the exact same way.
Deliver on every single post and you'll build trust with an audience who keeps coming back. Make sure you feel connected to your blog, and your posts, because when you are, you're also connected to your readers.
Write to Your Audience, Not at Your Audience
This goes hand-in-hand with having purpose for your content. No one enjoys being talked at, whether in person or online. Unless it's an extremely technical or how-to post, try to write to your readers in a way that's relatable. Allowing your audience to feel connected to you is one way to keep them coming back. If they feel invested, or at the very least feel like they have something in common with you, you'll stand out over the stale and impersonal blog. My readers are my friends, and that's the mindset I like to be in when I'm writing. I don't even like using the word "followers" when talking about Instagram, because I truly don't think of them that way.
The more connected I am to my people, the better my content, the easier it is to say yes or no to things if it doesn't feel right for them, the more engaged they are, the more they trust me and the more I want to keep creating the things they need. Overall, more blog page views in the long run.
Stop Comparing Your Blog to Anyone Else's
If you want to be successful blogging, you first need to get out of your own way. Now, the comparison game might not directly impact your blog page views, but it will impact your productivity, your voice and the quality of content you're writing. One of the easiest ways to slow your productivity is to spend valuable time comparing your work to anyone else's. That time you use scrolling through someone's blog, Facebook, or Instagram thinking about what they're better at, analyzing what they're doing that you're not, or comparing your success to theirs is time you could spend on your own work!
They won't be impacted by you comparing yourself to them, but you will! Over time it can really wear on the excitement you feel towards your own blog, or make you think you should change how you write, what you write, even your photography style just because someone else is doing it and they appear more successful. It's okay to be inspired by someone, but being inspired to take better photos and feeling like yours need to be deleted from the Internet immediately when you look at another blogger's are two different things.
Remember, a lot of the people we get so down on ourselves comparing our own blogs to have been doing it for years! And even if they haven't, everyone has different circumstances, priorities, challenges, backgrounds, you name it, that have shaped their blogging journey. What each of us also has is our own unique gifts, story, voice and talents to share. No one can give those like you can. So focus on harnessing that, and know that there is room for all of us. Someone else's success doesn't limit yours! Stop the mindless scroll of comparison!
These 17 tips should hopefully give you some ideas to research, strategies you can implement on your own blog or in your own workflow to increase your blog page views. Like I said at the beginning of the article, you really do get out of it what you put in! It's one of the most rewarding and motivating aspects of blogging to me. The places your blog takes you is entirely up to you!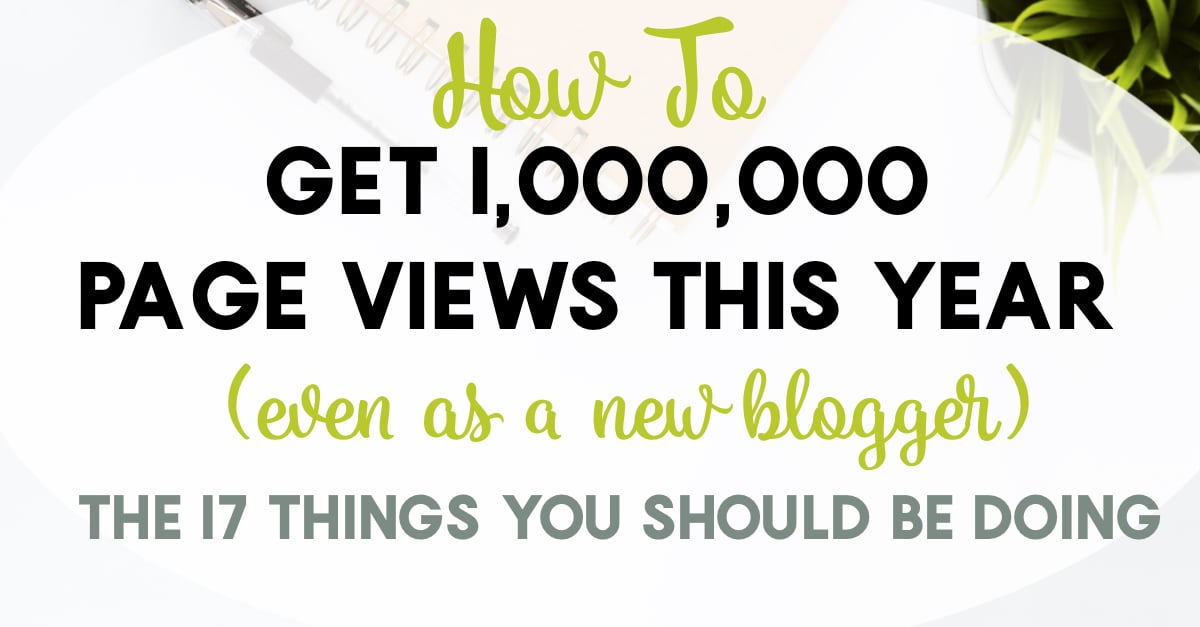 This post may contain some links that are affiliate links, though products are ones I use personally and recommend. When you purchase anything using my links, it costs you absolutely nothing extra, but it does give Paleobailey.com a little financial support which helps to keep this blog running. Thank you for your continued support, both with your dollars and your interest.