Whole30 BBQ sauce, and Paleo BBQ sauce in general, is something people are really particular about. They know how they want their BBQ sauce to taste! This is my favorite, and the best I've yet to make. With this Whole30 BBQ sauce recipe, you're using only real ingredients, like apple cider vinegar, medjool dates, and a few other natural components. What's good about that for us who are particular about it, is that you can make some tweaks depending on your preferences!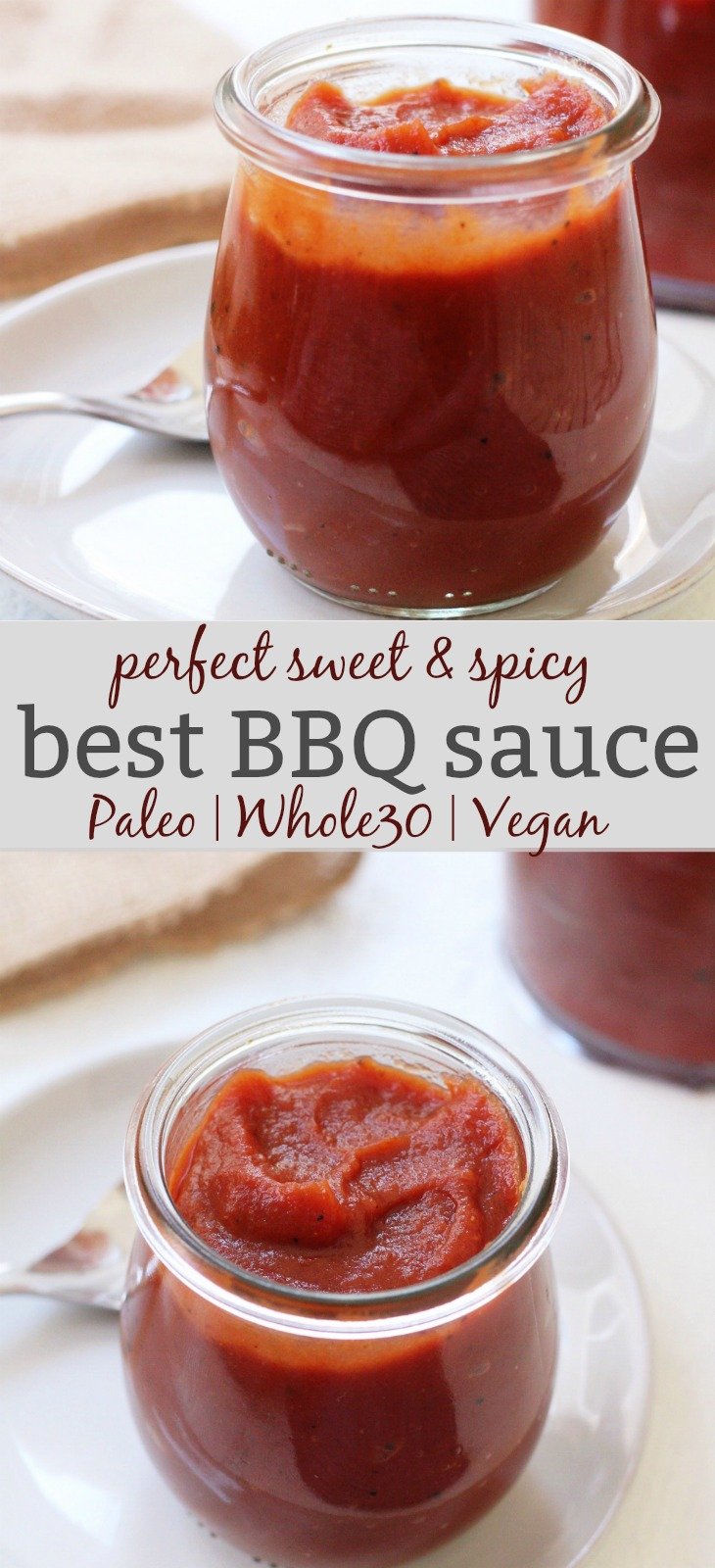 The wide range of opinions about both store bought Whole30 BBQ sauce, and about the Paleo BBQ sauce recipes on the inter webs has kept me from posting the recipe *I* make for a while now. But finally, after some prodding from Justin, who loves this version, it's finally making it's appearance.
It's got a hint of sweetness, and some smoky flavors which I totally love. The Whole30 BBQ sauce is great even on non-Whole30 dishes, as evident by how often my boyfriend uses up the container in the fridge. I love it used in this sweet and sour sheet pan chicken, boneless chicken wings, and BBQ pulled pork and pineapple coleslaw. All Whole30 and Paleo recipes! Woo!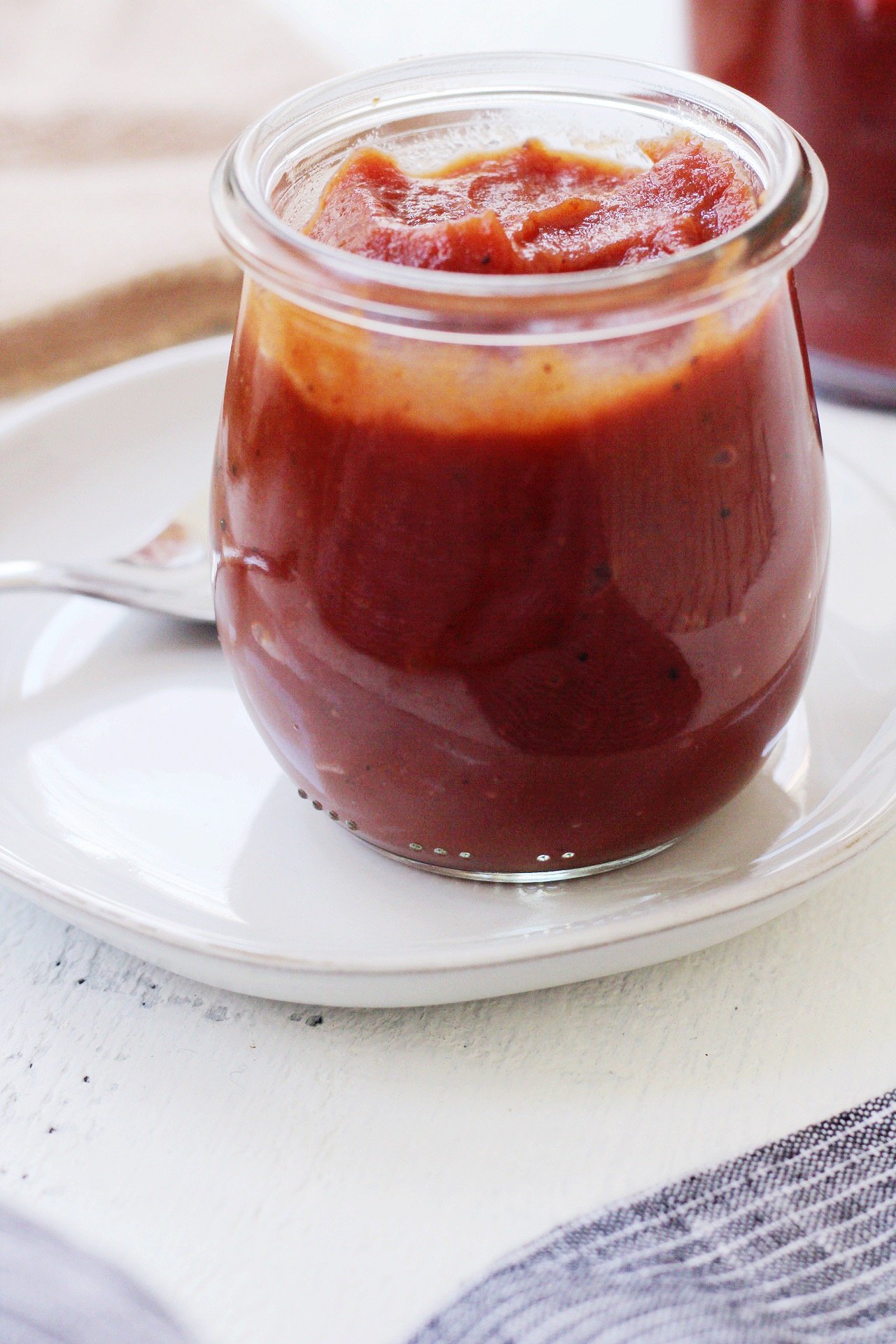 If you're not into making your own BBQ sauce, or have yet to find a homemade recipe you LOVE, not all hope is lost! I highly suggest grabbing some Tessemae's Whole30 BBQ sauce. It's so tasty and I really like keeping a bottle in the fridge for when I don't make my own. It's obviously more shelf-stable, so would last quite a bit longer hangin' out in the fridge than homemade BBQ sauce.
In fact, all of their Whole30 Approved sauces and dressings are pretty bomb.com. I relied on these a lot when I first started eating Paleo and was already so overwhelmed just changing my diet. Making my own sauces were not an option at that point and these really helped give me more variety!
This is the Whole30 Approved Sauce Boss Pack or the Whole30 Sauce Starter Kit on Amazon I get!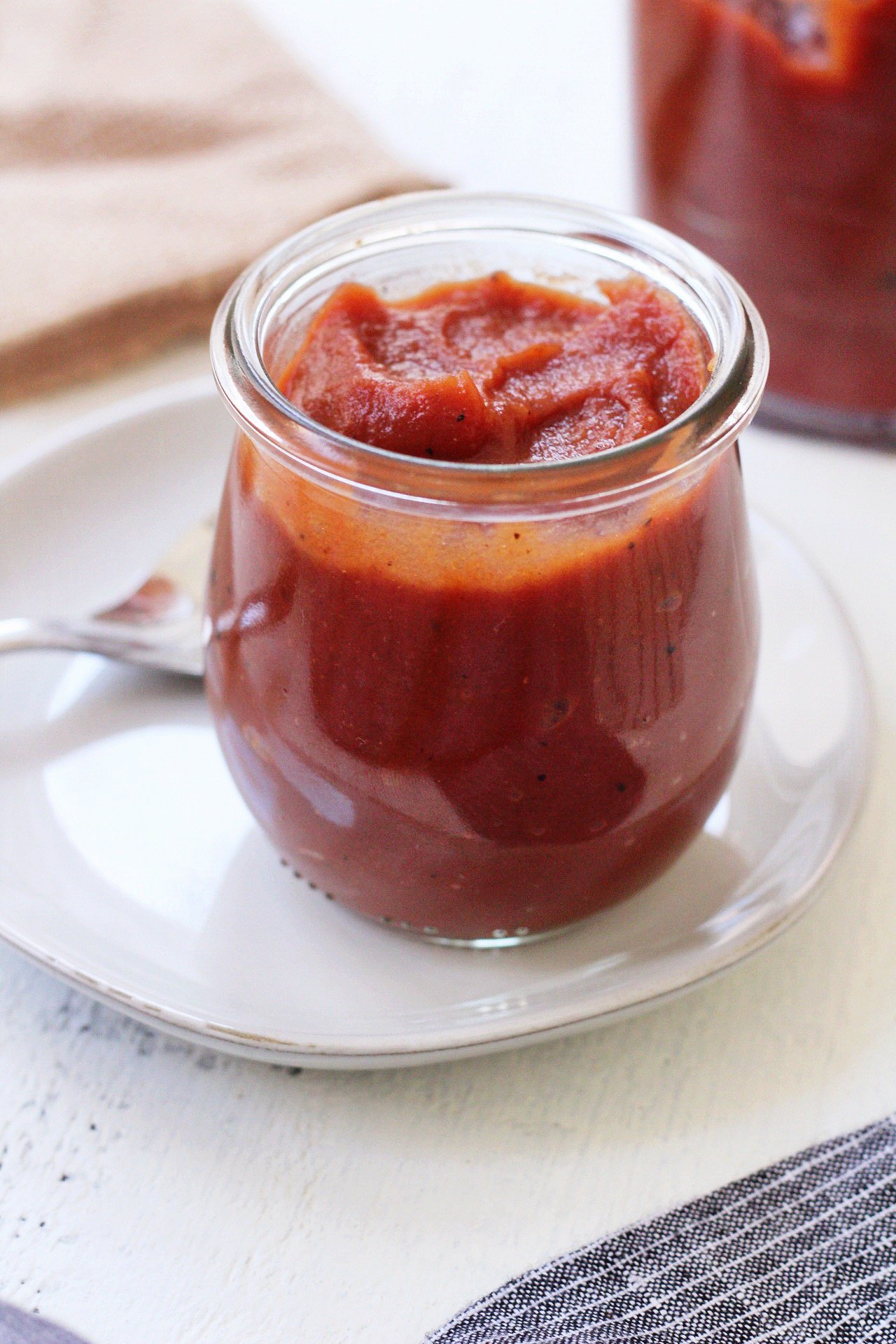 This Whole30 BBQ sauce will be good without the liquid smoke, but it does make a big difference. Whole Foods carries only one brand that has just liquid smoke in the ingredients. Otherwise, this is the liquid smoke I like and order from Amazon when I need to restock, which isn't that often. This stuff lasts awhile because a little goes such a long way.
Brands of Whole30 liquid smoke and Paleo liquid smoke are Cedar House (linked above), Lazy Kettle,  Wright's, Living Nutrtional's (not my favorite).
Other variations I've made when skipping the liquid smoke include adding more cayenne, or adding a dash or two of franks hot sauce to get a little spice but not too much!
There's no shortage of ways you can use this paleo BBQ sauce or things you can add it to. Chicken tenders, oven baked fries, boneless wings, breakfast potatoes. Plus, summer is coming up and that means grilling season! BBQ beef brisket is already calling my name!
Enjoy!
Print
Whole30 BBQ Sauce: Paleo, Vegan, Sugar-Free Recipe!
Prep Time: 5 minutes
Cook Time: 10 minutes
Total Time: 15 minutes
Yield: 2 cups 1x
Category: Sauce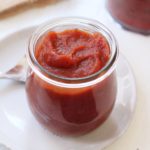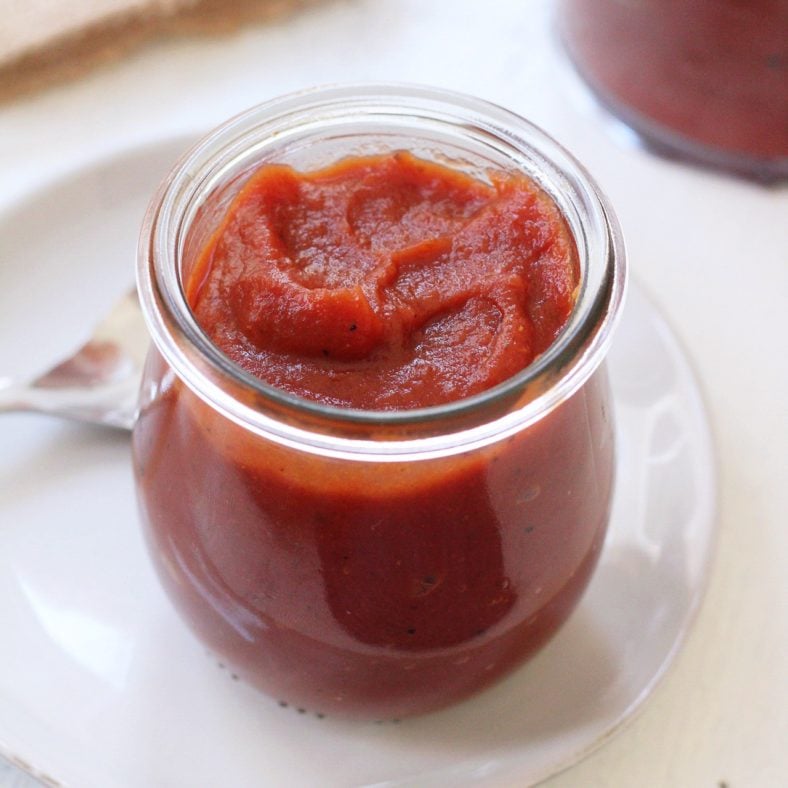 Ingredients
6 medjool dates, pitted
1/2 cup organic apple juice, unsweetened
1/2 cup tomato paste
2 tablespoons apple cider vinegar, or balsamic vinegar
1/2 tablespoon dijon mustard
1 teaspoon liquid smoke
1 teaspoon smoked paprika
1/2 teaspoon garlic powder
1/2 teaspoon salt
1/2 teaspoon onion powder
1/4 teaspoon cayenne powder
Instructions
Add all ingredients to a small sauce pan on medium-low
Stir to combine as the ingredients heat up
Don't bring to a boil, just keep over heat long enough for the dates to soften, tomato paste to reduce, and all wet ingredients to come together
Transfer to a blender (or use immersion blender) and blend for 1-2 minutes until sauce is a smooth consistency
Add a tablespoon or two of water if you like a thinner sauce
Notes
Optional:
Replace apple juice with pineapple juice if you prefer
Increase/decrease cayenne per spice level
Can use an immersion blender and blend instead of a standalone blender
Stays fresh in the fridge for up to 2 weeks in an airtight container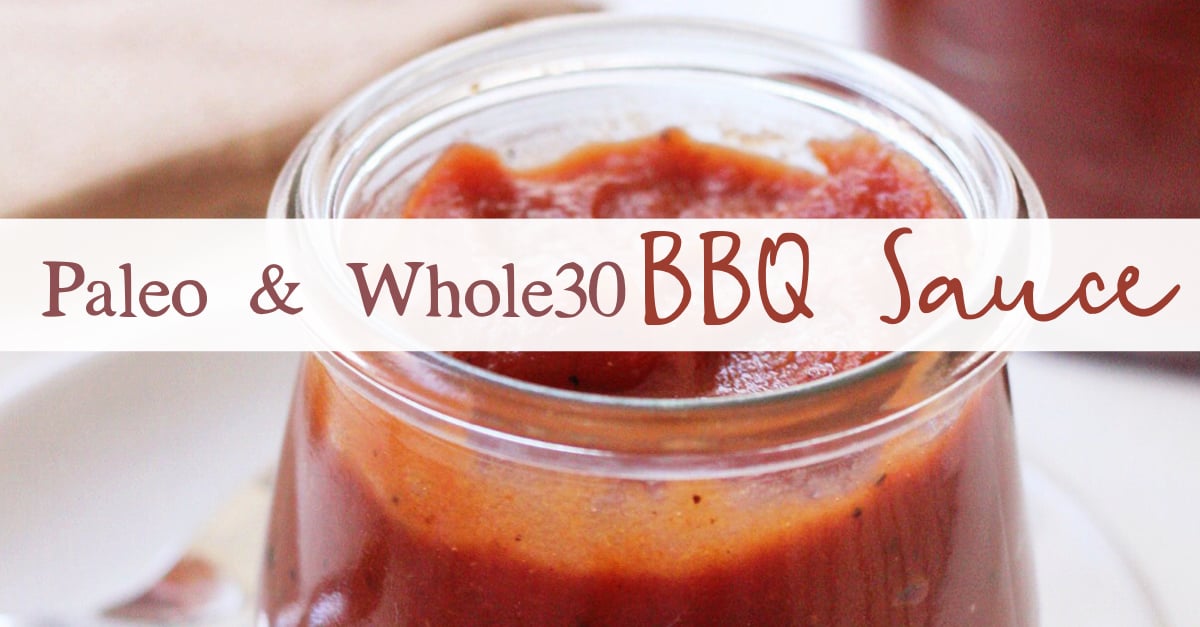 This post contains affiliate links, though all products are ones I use personally and recommend. When you purchase anything using my links, it costs you absolutely nothing extra, but it does give wholekitchensink.com a little financial support which helps to keep this blog running. Thank you for your continued support, both with your dollars and your interest.