If you're like me, your life gets busy sometimes. Like, forget to eat, forget to grocery shop busy. That presents a MAJOR challenge when it comes to eating whole, unprocessed foods. Especially since the convenience foods we often fall back on when life gets in the way are pretty, well, terrible options. I was psyched when I got to try some Paleo On The Go meals for exactly this reason.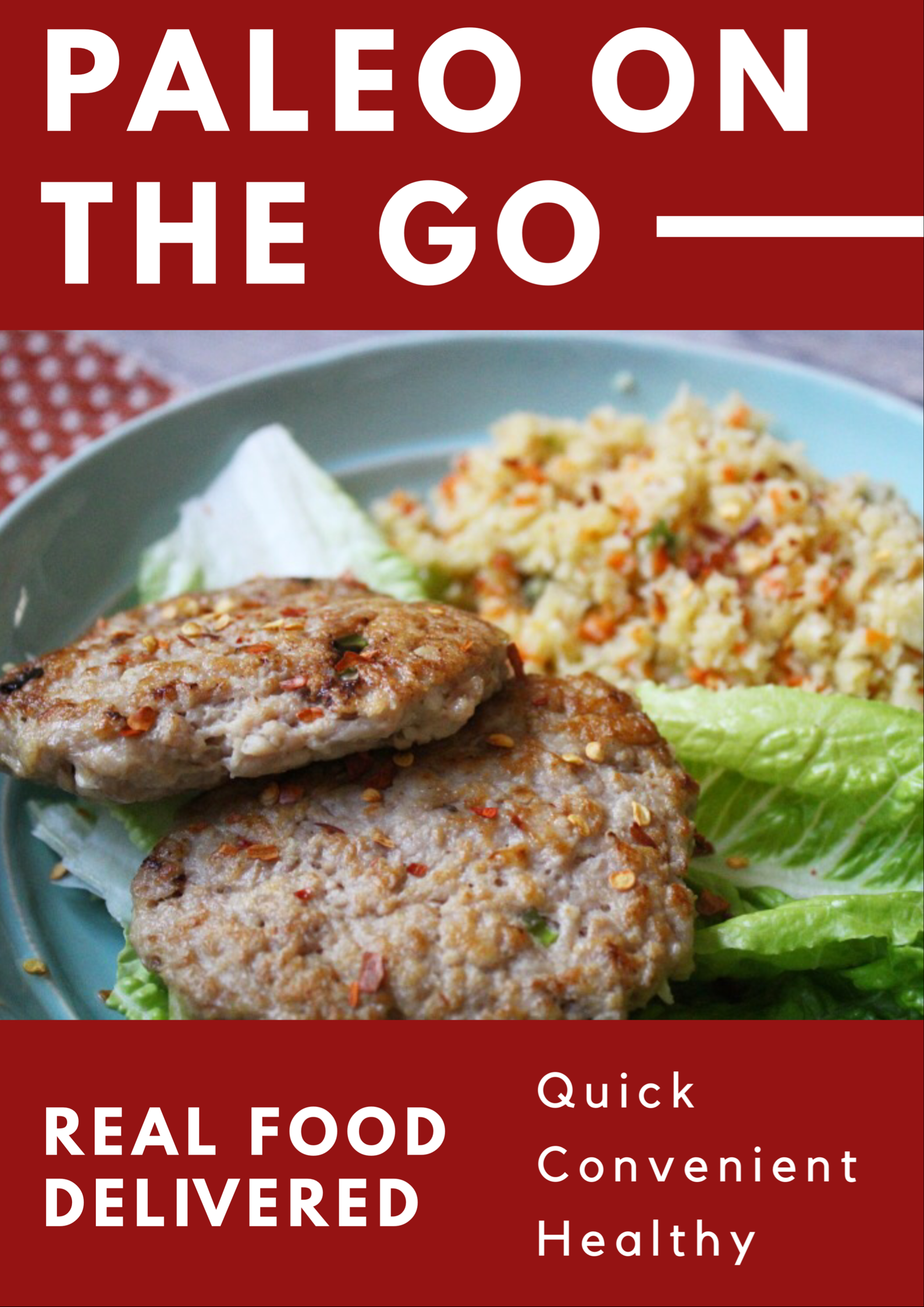 I've looked into a few different meal delivery services before. I always ran into two problems. One being that the food wasn't actually healthy. A lot of those popular meal delivery boxes make a meal that has a nutrition label equal to that of a restaurant. No thank you.
The other issue I had with most of these delivery options is that the meals were just ingredients. They weren't meals that could be frozen. This was were Paleo On The Go stole my heart.
Paleo On The Go was just named #1 Paleo company for mail delivery service in Paleo Magazine too! It was up to the Paleo community to vote on the best and they won! After trying them out and seeing for myself, I know it's well deserved!
Not only are these meals awesome for nights I don't want to cook and weeks I don't want to meal plan, but I just can take some solace in the fact that at any given time I have two or three in the freezer as "incase of emergencies".
If nothing else, that's the reason you should check out some of the pre-made Paleo and Whole30 compliant meals. Failing to plan is planning to fail, eh? That's what they tell me at least. 😉 Toss a few in the freezer and rest easy next time the game runs late, the kids are sick or you're just not about that slaving away in the kitchen life.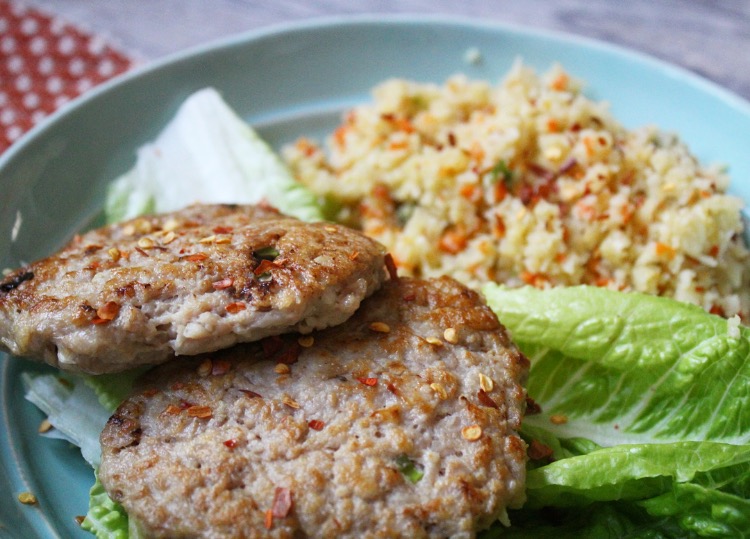 The meals I tried really tasted awesome. Like, so good. My boyfriend stole half of the Asian chicken burgers and fried "rice" and, to be honest, I'm still kind of mad about it. It was better fried rice than I've ever been able to make even after two years of trying. All I did was microwave it and it came out perfect. Why can't my fried rice do that?!
I also got to try the homemade pizza pot pie which was a total win. It required ZERO work aside from preheating the oven. I wish I would have gotten a picture of it but I ate it too fast. Oops. But that's exactly the reason I was SO thankful to have it on hand. When you're hungry and you just gotta eat and not take pictures of your food you don't have time to mess around with doing that cooking thing either!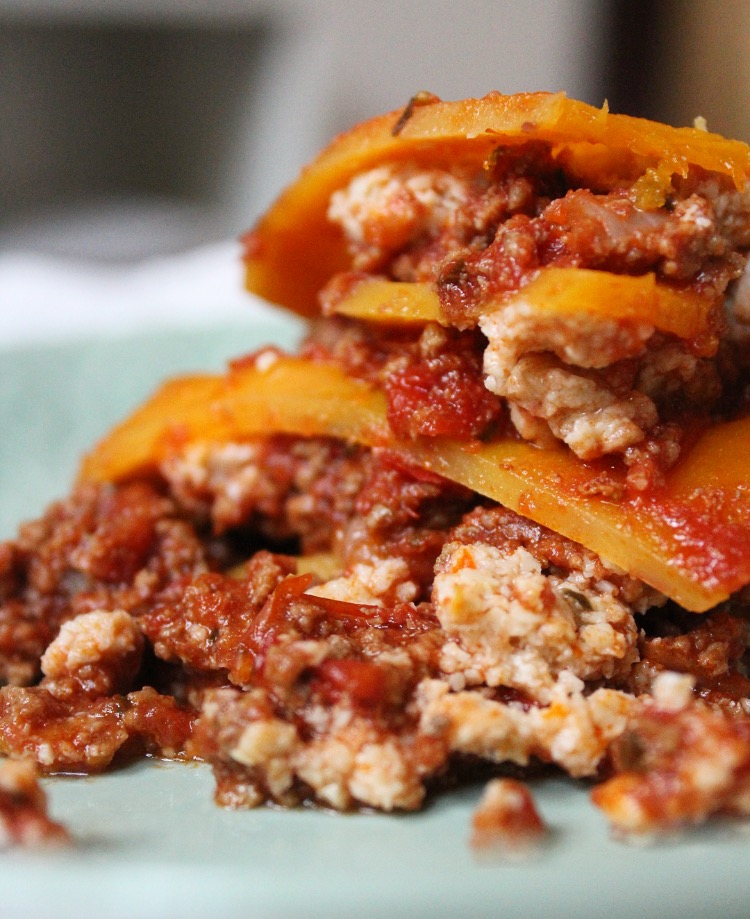 My favorite meal, however, was the butternut squash lasagna. Another microwave miracle. The whole time I ate it I kept thinking to myself, "how in the world did they get these butternut squash noodles to be such perfect lasagna noodles?!" The Paleo ricotta-esque cheese in there was amazing too. It was crazy to me that I could have a meal that tasted like that, without diary, without soy and without all of the other things I avoid, in a matter of minutes.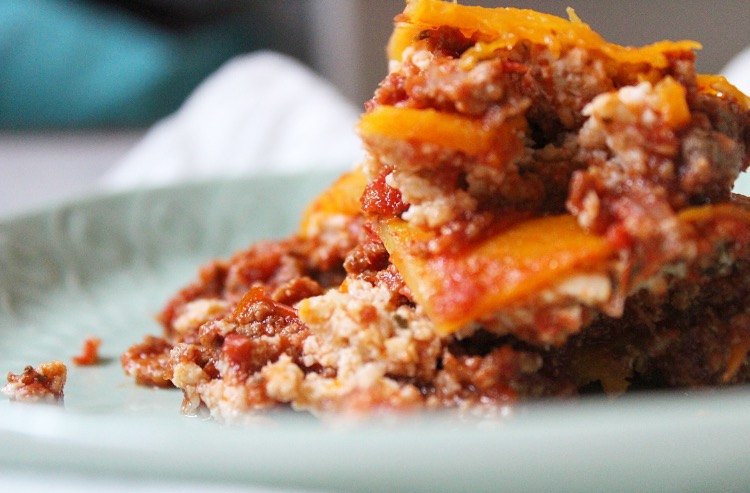 The bone broth was really tasty too. It wasn't overly salty like a lot of the popular bone broths out there. AND THE COOKIES. Look, I've had a lot of Paleo cookies in my day. None that were like these cookies though. I'm warning you, they're dangerous. I had to stash them in the back of my freezer to protect them from my boyfriend… and myself 😉
Paleo on the Go offers a ton of different Paleo meals that cater to not only the overreaching Paleo audience, but those following AIP as well. It would be SO convenient for traveling too if you're following Paleo, Whole30, AIP or have food allergies. Aside from full meals, they carry sauces, veggie sides and Paleo products like Pederson's meat(!).
All around, I think it's an awesome way to stay prepared. I'm so thankful I finally found a meal service that I can actually use and rely on when I need them!
Because I thought these add a huge value and convenience to my life, I wanted you guys to have the chance to try them out, too! Or, like I said, you at least gotta get yourself a few meals to keep on hand for those crazy days where life has other plans for you besides cooking dinner!