I talk a little bit about how my loose skin started affecting me here. But to bring you up to speed, I never really even noticed the loose skin at first. Excess skin removal never even crossed my mind. Unnnnntil. Boom. There it was. It was like a flip switched at a certain point in my weight loss. I was about 80 pounds down and suddenly it just seemed to have appeared out of thin air. With every pound I lost, more showed up. Once I saw it, I couldn't unsee it.
I started noticing it every time I changed clothes, took a shower, when I would work out or run. This was specifically problematic because the workout pants I had were causing running to be super uncomfortable. I was sizing down in shirts but still having a really difficult time in the fitting room because my arms didn't fit into the same size my torso did and pants have to be bought as high waist as possible so my loose skin can get tucked in as opposed to being on the outside left to hang and chafe against the button.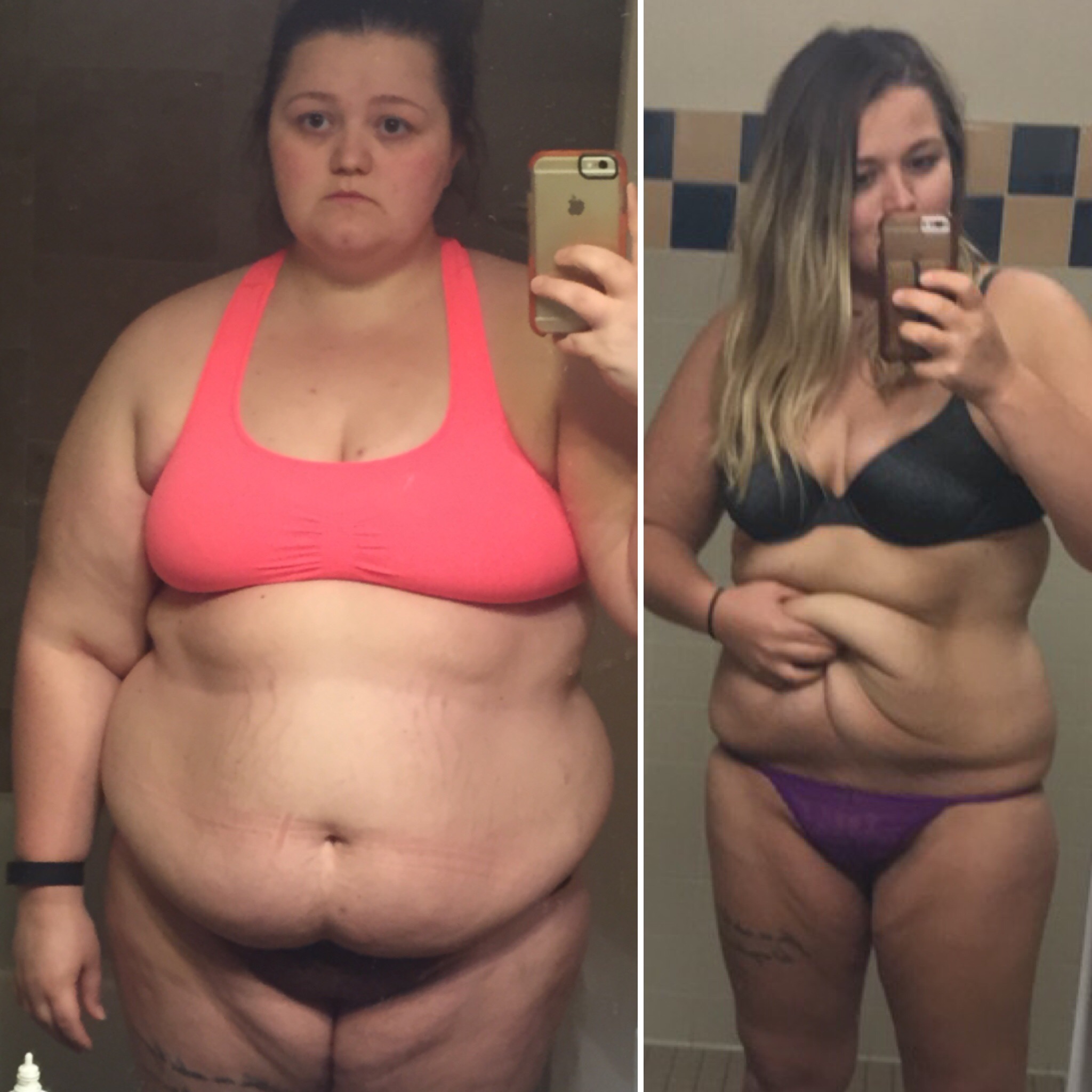 It started to become a huge insecurity and I felt out of balance in a way. Like everything else was going so well and I was feeling so good.. Except for this. It was affecting my image of myself and how I felt towards my accomplishments. When I was 300 pounds, I would think about what my body would look like at a healthy weight, completely unaware that loose skin would become such a major issue once I got there. I've been obese since childhood and never known what it feels to look like a regular 20something who wasn't overweight. The realization that even after all of my hard work, I would still always have constant reminders of what I've struggled with all over my body hit me hard.
I often thought about how I deserved this. Deserved to never look "normal", never feel confident with or without my clothes on, never completely love what I see in the mirror because I did this to myself. I often thought about how I ruined my body. I let myself and my health get so far out of control so this must be my punishment. I was so angry at myself for a while. Real anger. I allowed myself to wallow for a bit while I processed my emotions that came with feeling trapped in a body I didn't feel at home in. A body that was foreign and not mine.
While I was in the wallowing stage, people's compliments ceased to matter. They were irrelevant because I barely heard them. When someone would make a positive remark about my body or my weight loss, I mentally replaced it with, "but they don't know how much loose skin I have" or, "yeah, but I'd look even better if the loose skin was gone." I was using people's support and encouragement as a way to tear myself down. Also during the wallowing stage, I would spend time in front of the mirror, holding my loose skin up or to the side, thinking, "this is what I actually look like," and, "I have a really good figure under all of this." I would tell myself, "Look! You have really strong biceps!" when the loose arm skin was wrapped almost completely around my arm and I could finally see the definition that's hiding there.
When I laid down on my side, I would see the puddle of loose skin resting next to me on the bed and wish more than anything I wouldn't have done this to myself, being angry that this had to be the my struggle. I felt like the loose skin "gave me away" to people and everyone who saw me in public knew my secret. I thought this would mean that everyone would see my struggle with weight before they saw me. I was mad that at 300 pounds I was constantly trying to hide my body and after losing 120 pounds I still am.
What added to my overall frustration was when people told me my skin would "go back". "Go back to what?" I thought. I've been overweight since as early as I can remember. Even at 5 and 6 years old I was heavy. My skin has nothing normal to "go back" to. After years and years of it being stretched and pulled way past it's limit, there's no elasticity there. Maybe it's different for some people who didn't carry over 100 extra pounds on their young frame for years, I don't know. I just know it's not a helpful comment to make to someone who's struggling with this issue after a major weight loss and total lifestyle change.
As I started to work though those self-deprecating thoughts, I began to come to a place of acceptance. Not accepting that I have to carry the loose skin around forever, but instead I became accepting of the fact that it happened. I had to figure out how to forgive myself for treating my body so poorly and then work on loving the body that I was healing. Instead of thinking how strong my arms would look without the loose skin, I turned that thought into reminding myself how strong I am. Loose skin or no loose skin, my body is strong and capable now. I've had so many experiences that I never would have had, had I not lost the weight. My weight always held me back from truly living and doing things I want to do. I realized that having loose skin would never prevent me from that. I've gotten to do simple things like kayak for the first time, to taking a 10k solo hike through the mountains. I've be able to rock climb, fit into a dry suit, ride roller coasters.. the list goes on for miles. All of these things I was prevented from doing because of my weight and my health. I turned my wallowing stage into celebration by understanding that while this is a new challenge, I would never in a million years trade the excess skin for the excess weight.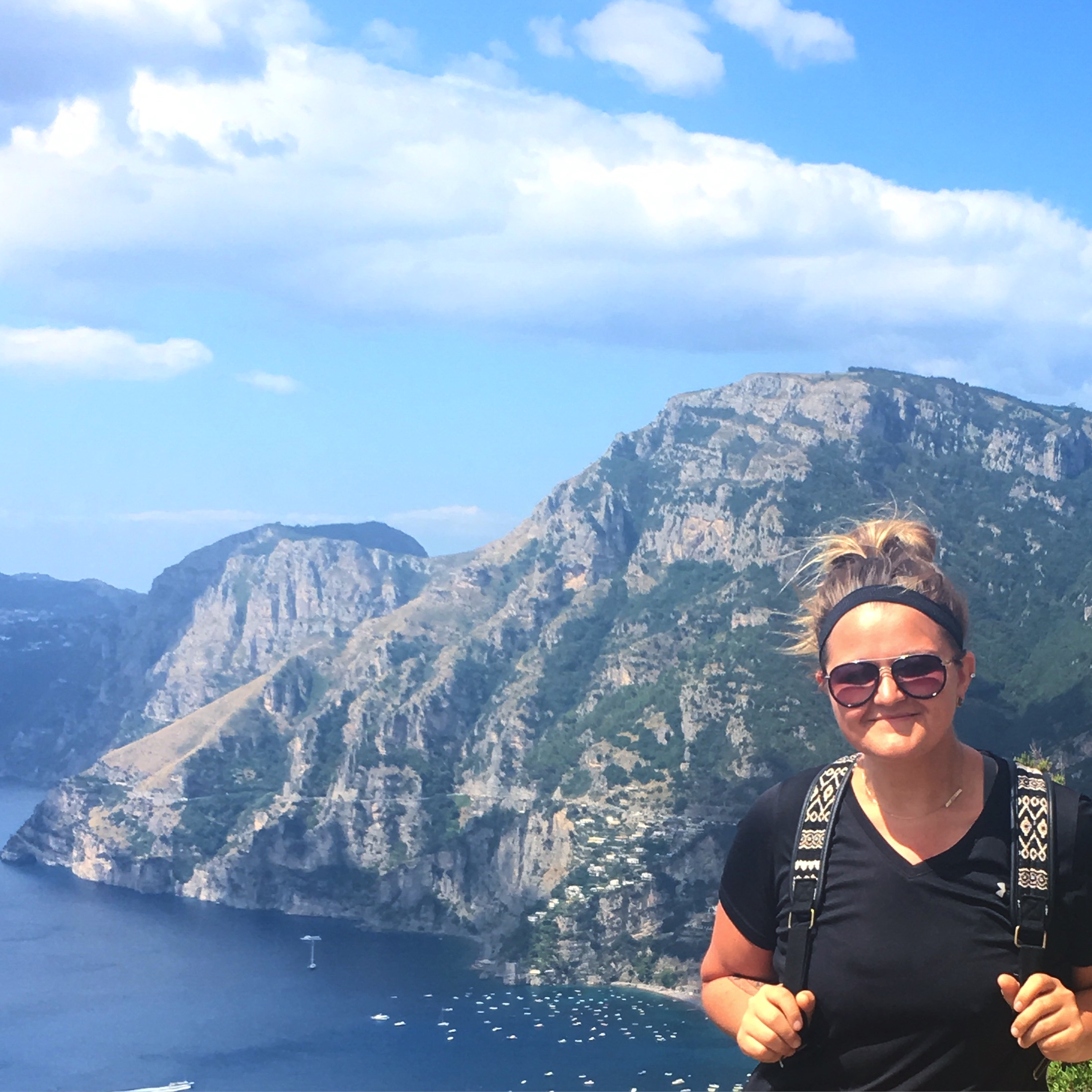 From there, I started to research excess skin removal procedures. I had been talking to my primary care physician first, who informed me that the chance of getting my insurance to cover was slim to none and leaning more towards the latter. Even though it's what I expected to hear, it was still frustrating. She told me that because I'm so young and my diet is so healthy, I'm not going to develop the chronic sores the way people twice my age and with a heavily processed foods diet would. Even the one or two sores I do get wouldn't be enough to have it covered.
She did tell me that she would help work with a surgeon I found to try to get it approved anyway, as she agreed that it was something I would benefit from. She said that having the 'apron' skin that many people who've had major weight loss develop removed would prevent any issues with infections and sores down the road when I'm older. Also that I'll continue becoming even more fit by being able to increase the rigorous workouts and distance running at a fitness level my body wasn't able to tolerate with the loose skin. The excess skin removal surgery would solve the discomfort and issues with workouts I had. She became one of my biggest supporters when I first started thinking about doing this, encouraging me that I don't have to settle for a body that doesn't serve me the best it can. She reminded me it's okay to want this for myself and that I deserve to go after it.
I then began having consultations with different plastic surgery centers in my area. I had no idea what to expect in terms of price as far as excess skin removal goes. All of the research I had done informed me that cost can vary drastically from place to place. I knew cost was going to be an issue for me going in, but I didn't want to wait years until I felt like I could afford it to at least explore my options being I had my sights set on spending the last half of my 20s making memories and doing all of the things I missed out on during the first half. I was expecting around ten thousand dollars going into my first consult. Going in, I was so nervous being I had never set foot into a plastic surgery office before and I felt extremely out of place. It ended up making me chuckle when I was standing in front of that first doctor, naked, and he was pinching, pulling and lifting my loose skin while nodding to himself the same way I did when I looked in the mirror.
The appointment didn't end as great however. By the time I left after meeting with their account and schedule manager, I could feel my eyes welling up, my throat burning and my face getting warm as I crossed the parking lot and sank into my car as fast as I could. Hot tears streamed down my face uncontrollably. I felt silly for being so sad in that moment, when I already knew this wasn't something I could afford going into it. I think it was the shock at the sticker price that led to my breakdown along with realizing I may have been too modest in my price expectations and got my hopes up.
$17,500. That was the cost quoted to me at that first consult. I sat in my car, cried, texted my best friend Jen. "This is never going to happen for me," I told her. Jen and I met on Instagram in January of 2016. We became fast friends. She's also lost 100 pounds but our friendship is rooted in so much more than just that common bond. That being said, she just gets it. She gets me unlike anyone else does because we have so many of the shared experiences from being heavy and so many of the same challenges as we reversed that. I just love her. But okay, I'll save the sappy love post for a different day.
Anyway, Jen assured me that this WILL happen and that if anyone deserves it, it's me. I remember feeling that awkward laugh-while-you're-crying thing and told her she has to say that, she's my best friend. We discussed the options (which weren't really options) that they gave me. 1.) Pay for the surgery by credit card, cash or check. Up front, 2 weeks prior to scheduled date. 2) Finance it. Use their 2 or 3 year plan and pay $740 or $500 monthly, plus interest.
Being a 24 year old college student who lives on her own and works full-time 12 hour overnight shifts to make ends meet, well, these options were laughable. I mean, I decided to cry but I definitely could have laughed at them, too. Even if I could afford an additional GIGANTIC monthly payment, my college loans would go into repayment 6 months after I finish school here soon and that will easily come close to matching that of the plastic surgery loan. I told Jen I was going to sell my car, pay off the loan and use the rest to go towards that. After that we tossed some ideas around such as living in a box down by the river, selling my body parts on the black market or inventing the next trendy pyramid scheme. We had a good time with that, but the undertones of the conversations we had in the following weeks were serious. She knew I was going to start busting my ass to make this work.
In the meantime, I had a few more consults with other surgeons. 4 altogether. The research I had done was right. The cost did significantly differ depending on the place. A lot of this had to do with the anesthesiologist's fees, as they are separate from the surgeon's fees. However, none of the places I visited were near the 10k I had first anticipated. One thing that was the same at each consult though was what the surgeons said about my body and my loose skin. I found it interesting that each one mentioned that there's between 10-20 pounds of loose skin that they would remove between my arms and my stomach. They also commented on how promising my results would be because of the condition of my skin that would be my "new" stomach and what a good natural waist I have. I felt nice to be complimented and congratulated on my natural weight loss by these doctors who look at bodies all day long. Every time I left the office I got that same sinking feeling though. That feeling that I was going to be stuck this way for a lot, a lot longer than I hoped.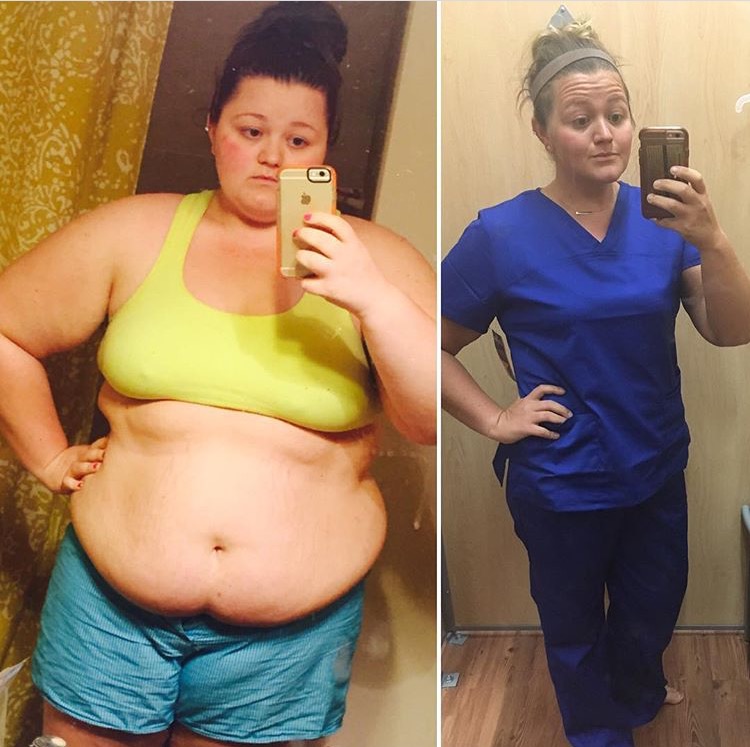 One of the docs I saw that I really liked offered to put in a request to my insurance and then an appeal if that was denied. I can't even tell you how many hours I spent on the phone with my insurance company. Long story short, I was denied coverage. We put in an appeal. You guessed it.. Denied. The morning I checked the mail and opened that letter I had just gotten home from working an overnight shift. I called the insurance company again to ask some follow-up questions. I thought I was fine, but the second the poor lady on the other end of the phone started explaining the technical things to me I started bawling. I actually felt bad for her for trying to console an inconsolable me.
"I'm so sorry honey," the voice said, "this is so unfair, we approve $20,000 weight loss surgeries every day and, not to mention, the year of pre-op appointments and all of the ones after.. and you, you've done it yourself. And you're going to save this company so much money by being healthy the rest of your life.. Oh sweetie, don't cry. I wish there was something I could do.. If I could approve it I would.. I'm so sorry."
I really did feel bad for her. I didn't mean to unload on her like that, but after weeks of dealing with this and getting nowhere I was just emotionally spent.
That morning I told Jen what had just happened, that my excess skin removal surgery was off the table for now and then took myself to bed. I woke up to the most crazy-insane-generous-thoughtful thing ever. When I got up to get ready for work that night, I woke up to an outpouring of support on social media that had happened while I was asleep. Jen had set up a GoFundMe for my excess skin removal. She knew that would never, ever do for myself. I was blown away by the response. I really couldn't believe it and my heart was overflowing with love and gratitude for our little Instagram community.
I felt a little awkward and apprehensive about it at first, and still sometimes do, because I feel a bit undeserving of all of the support I'm receiving to help me make this a reality. There's people who need things more than I do but every time I bring that up, I'm reminded that I should accept the help from people who want to give it. I sometimes get so overwhelmed with emotion and thankfulness that I can't help but cry. This never would have happened without all of you who believe in me. I've received so many touching comments from so many people who've loved me through the ups and the downs. One awesome comment I got on Instagram about it was from a woman who said, "Your pulled pork recipe is my family's favorite and we make it almost weekly. That alone is worth 5 bucks." It's just so moving that I found a platform full of so many people who've taken this journey right along side of me and been there every step of the way. I never expected this to happen, but finding you all was one of the best things that's happened to me.
Anyway, the surgeon I decided on for my excess skin removal includes all of the compression garments, aftercare products and post-op appointments in the price of the surgery, which was different than some of them I saw. This makes the upfront cost a little higher but cheaper in the long run compared to the alternatives. For anyone looking into this, I highly suggest having more than one consultation. Read reviews before you make appointments, read about other people's excess skin removal procedures and start formulating a list of questions before you go. Don't think that any question is too silly to ask! You'll want to have all of the information when you go to decide on a surgeon. I also recommend jotting down any notes immediately after each consult so you have something to go back and refresh your memory of each one with. Write down notes on what their surgical technique is (some will tell you they do something different than others), what their plan would be for you specifically, any relevant things you discussed during your appointment and more importantly, how they made you feel. Did you like them, were they friendly and willing to chat and answer your questions in more than a one word answer? If you don't have 100% trust in them or they had poor bedside manner, make a note of it. You want to go with someone who makes you feel comfortable and well-cared for. If you have more than one or two consults, having these notes to refer back to will take the stress out of decision making being you know what you wrote was fresh in your memory and your unfiltered opinions when you did it.
Overall, coming to the conclusion to have excess skin removal surgery was a tough mental process that required a lot of forgiveness, acceptance and growth on my end. I know that in some way, my body will always show signs of a weight issue – whether it be in the form of excess weight, loose skin or the scars from surgery. I will carry my past with me forever but I've realized that I'm choosing these scars. I'm in control of my body now unlike I was when I was obese.
If this is something you've been considering or something that impacts your self-esteem, body image, personal hygine or workout routine, I encourage you to seek out medical advice from your primary care provider and do your homework on plastic surgeons near you. Even if it's just to gather all of the information, you'll feel better exploring your options than feeling trapped every day.
And more than anything, if you're struggling, please know you're not alone.